Monbulk Kayaks
If you are looking for fishing kayaks in Monbulk then you have come to the right place. You can have our kayaks shipped to Monbulk 3793 (for an extra cost), or pick them up from our Melbourne Single & Double Fishing Kayaks Superstore. Just because our prices are affordable doesn't mean we offer any less quality then big brands. We use plastic imported from UK and treat each kayak with UV protectant. Our goal has always been to sell superior kayaks at most affordable prices. We want to you go out there and enjoy the water at a price that does not break the bank. We recommend you to read reviews from our customers before you purchase so you know you are not buying any cheap kayak. We also accept Afterpay and Zippay.
Read More
Recent Reviews:
I am in love with my Next Gen 9 kayak. My first ever trip on the water was with a pod of about 20 dolphins. Amongst the pod were nursing mums with calves. 1 was only a few weeks old.This will forever be a highlight of my life.I am so grateful for for this experience and for my Kayak.Thank you Kayaks2fish. - Michelle Leaver
Really happy with our purchase! - Angie Little
Purchased a NextGen mk2 and delivery was very quick. The yak is awesome and what I expected. Had an issue with the paddle but after sales team have sorted it out without any issues. I've recommended my yak to friends and one is ordering one the same tomorrow. Very happy. - Paul Manns
Had a very happy experience when purchasing my NextGen 9 from Kayaks2Fish. The whole package was ready for me and it didn't take very long to organise everything before loading the kayak onto the roof of my car. I had assistance with loading the kayak but I could have used a little bit more guidance in how to tie it down correctly, especially when trying to reach the straps and get them across the kayak. I am not that tall and it was a bit of a challenge at the time. I have since worked out a procedure that works for me.During the purchase phase, I opted to pay via an Internet Money Transfer and had no problems using that method.Overall it was a very pleasing experience and the kayak is great. - Ross Arklay
Great pedal kayak for the price a very stable kayak but me being on the fatter side the kayak takes on a little bit of water when I first get in though where the pedal drive goes in … the rudder system does work but not very responsive and could do with some work - Jesse S.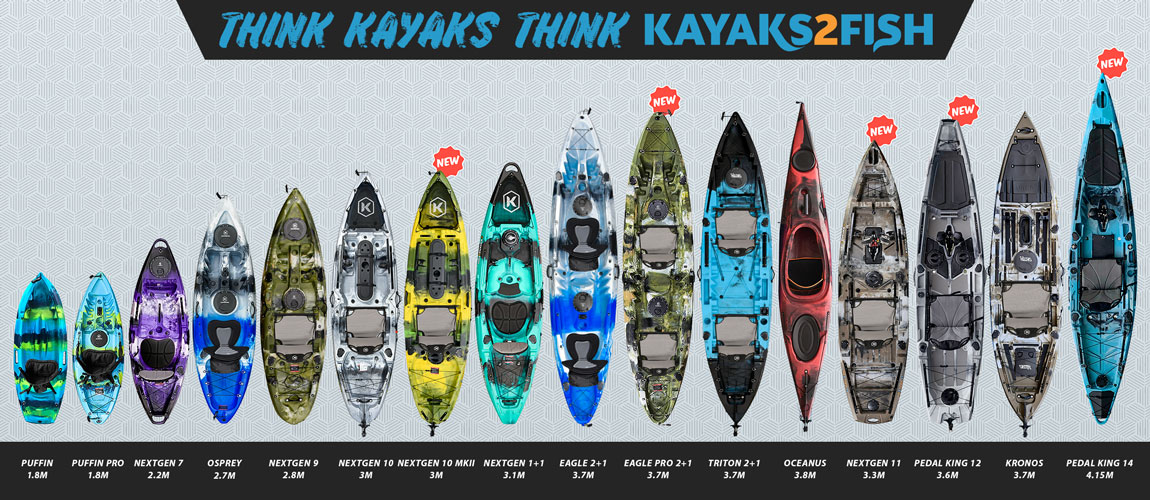 Feature Comparison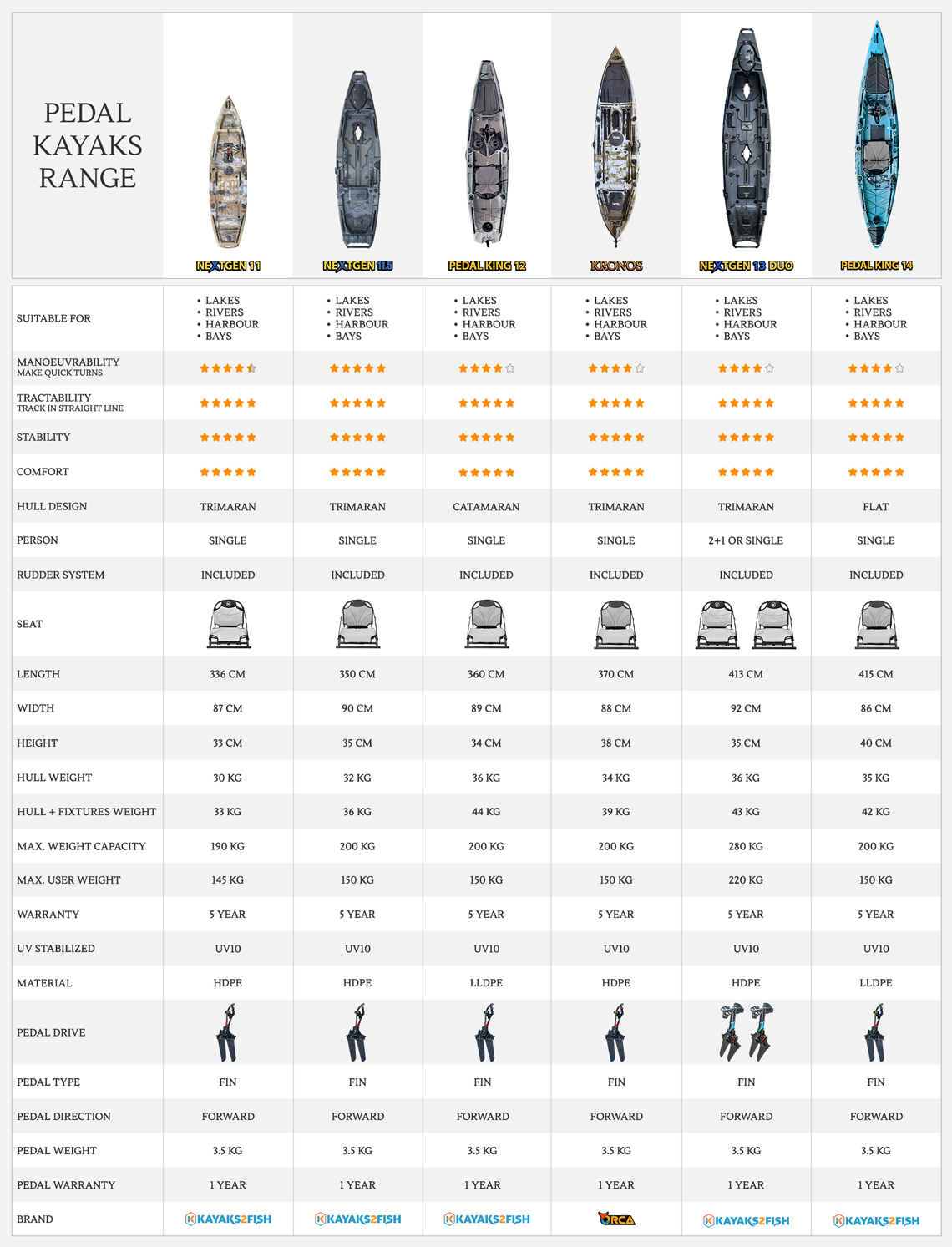 Feature Comparison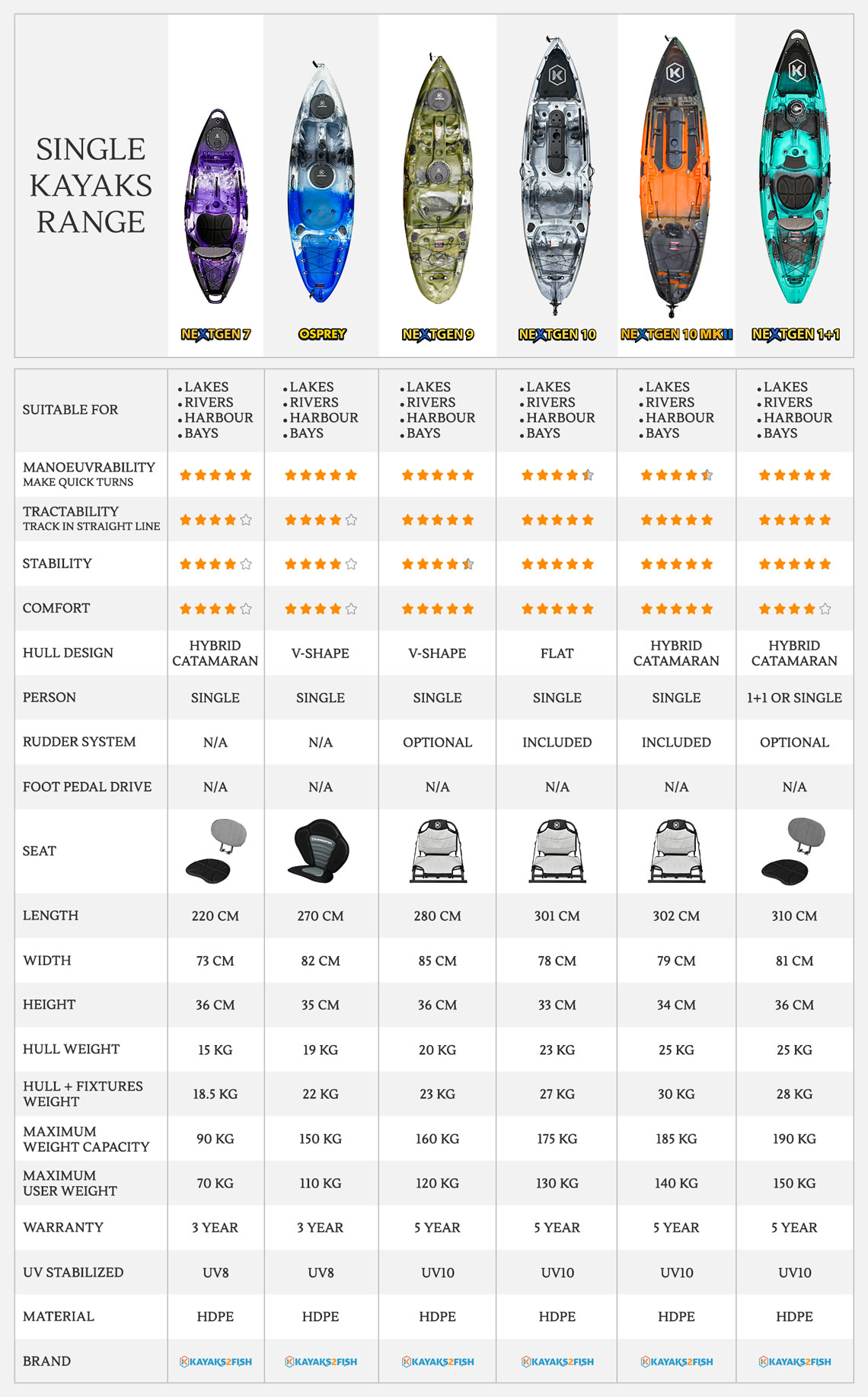 Feature Comparison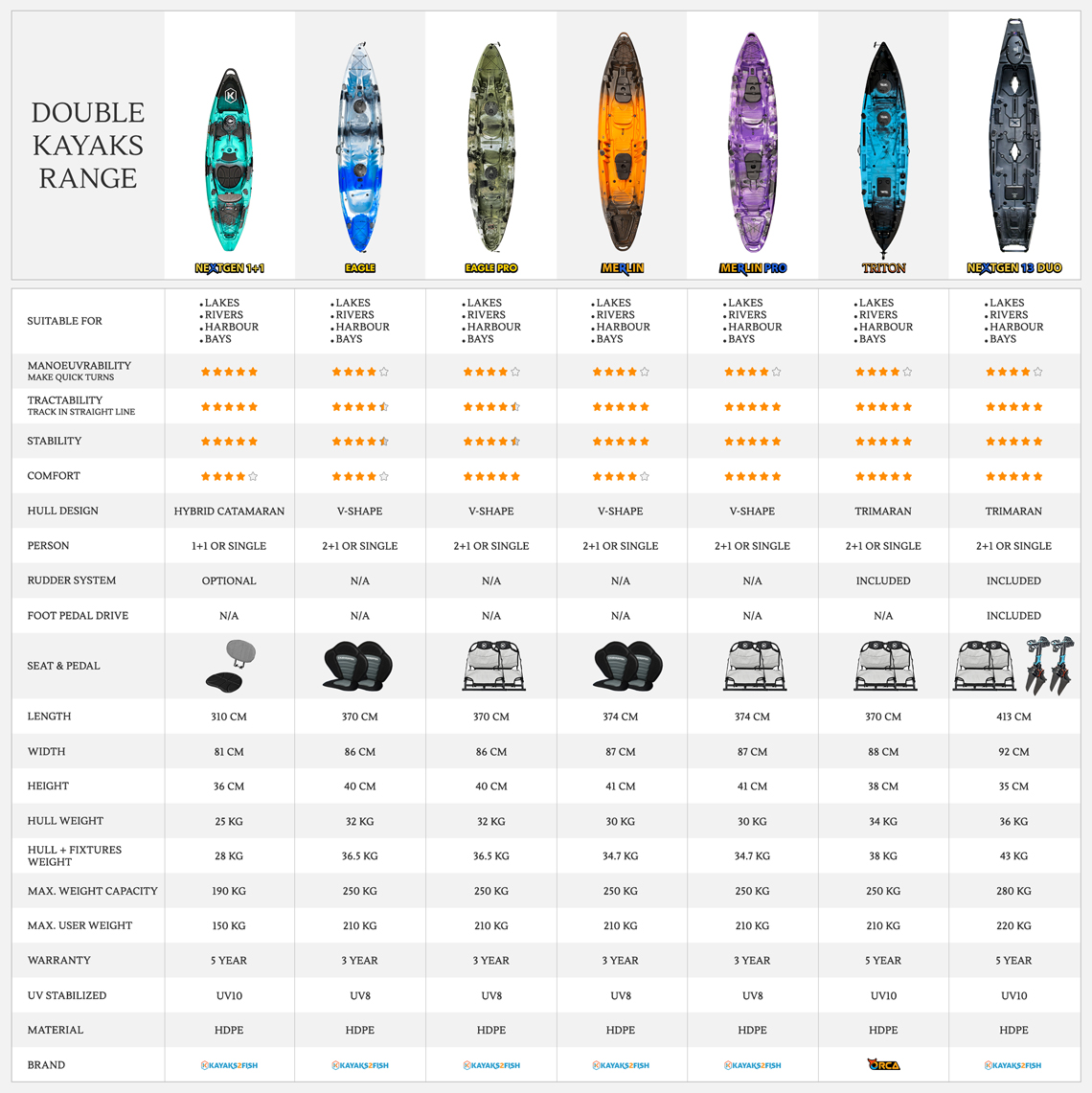 Feature Comparison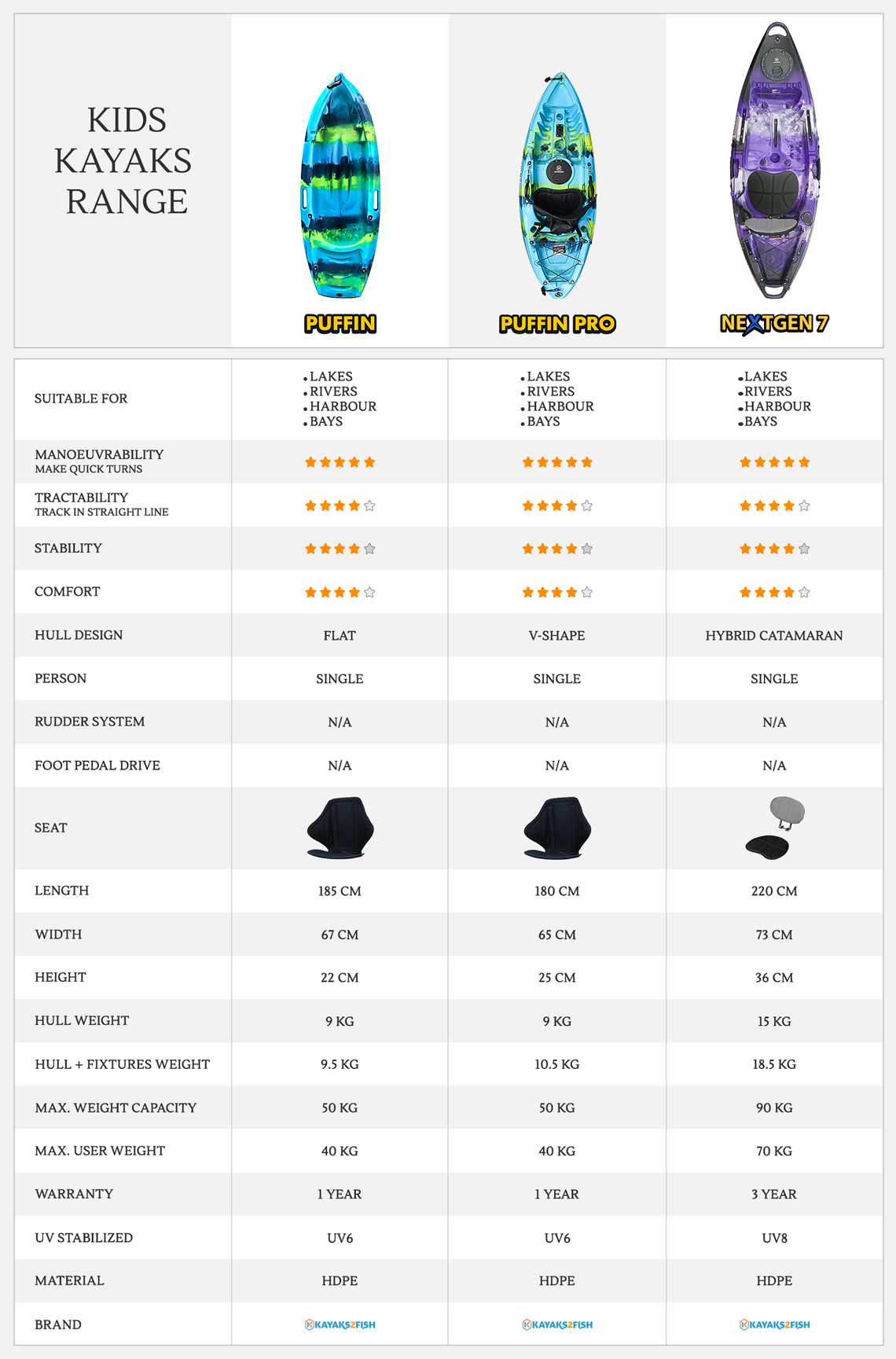 Customer Photos