3M NextGen 10 Kayaks
Description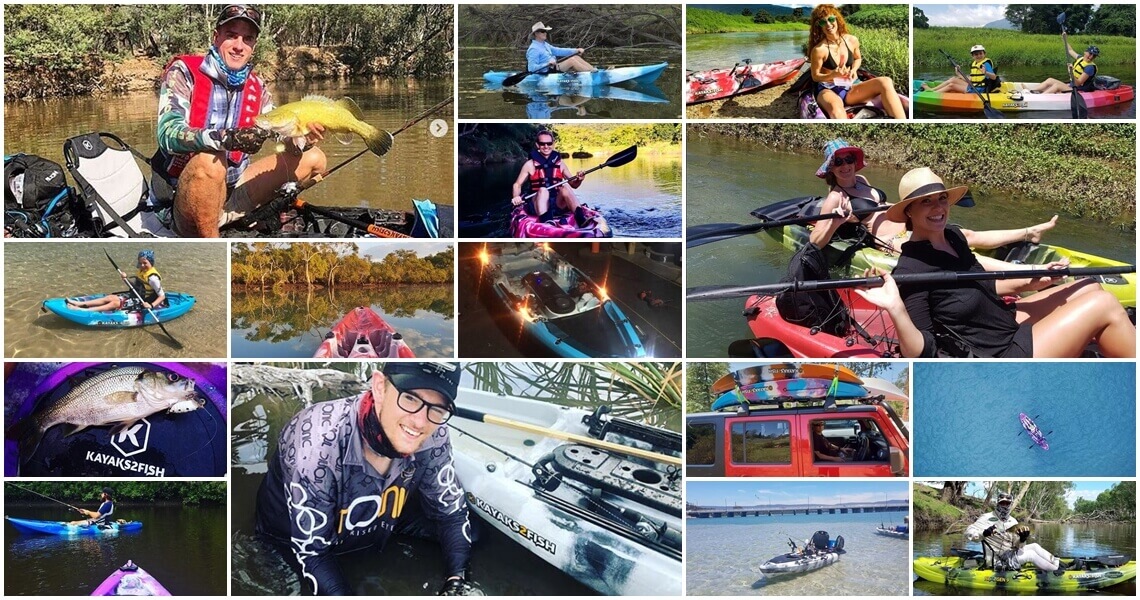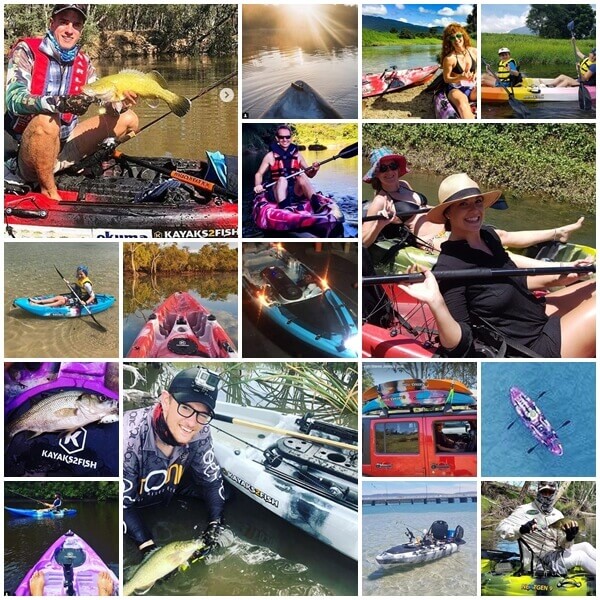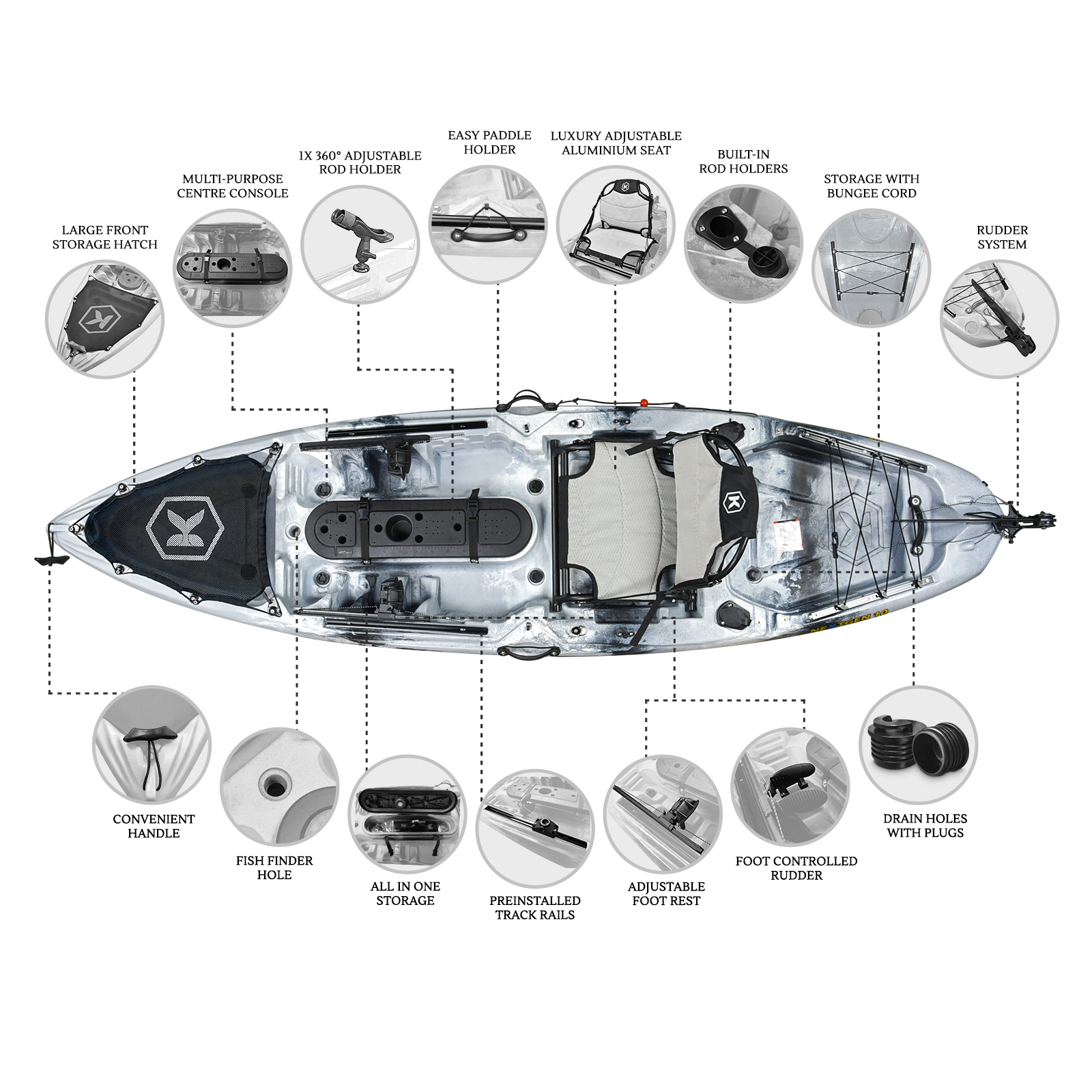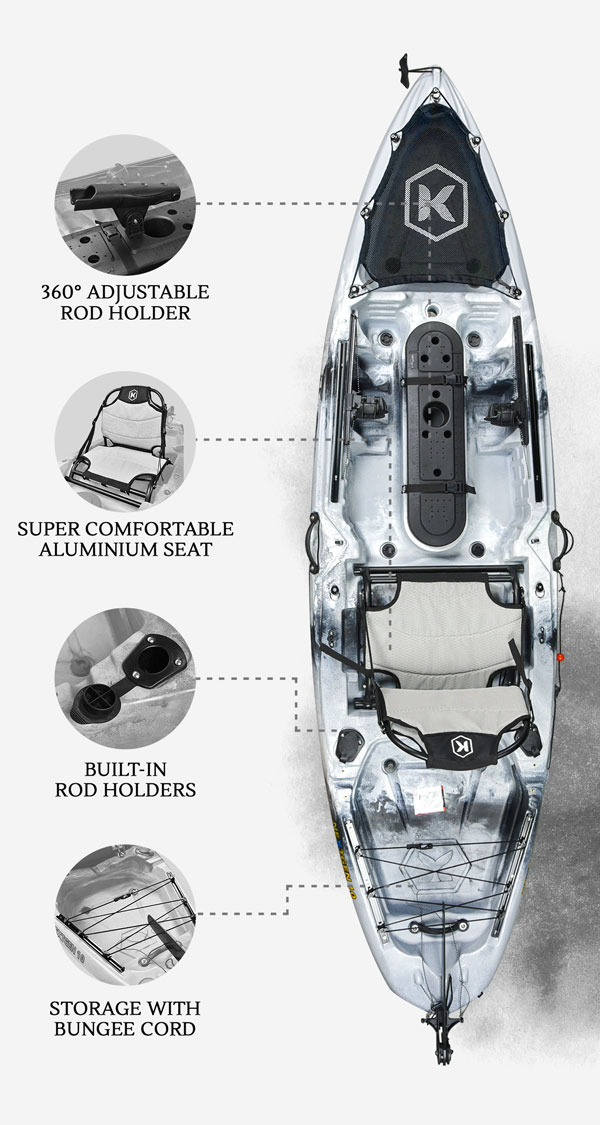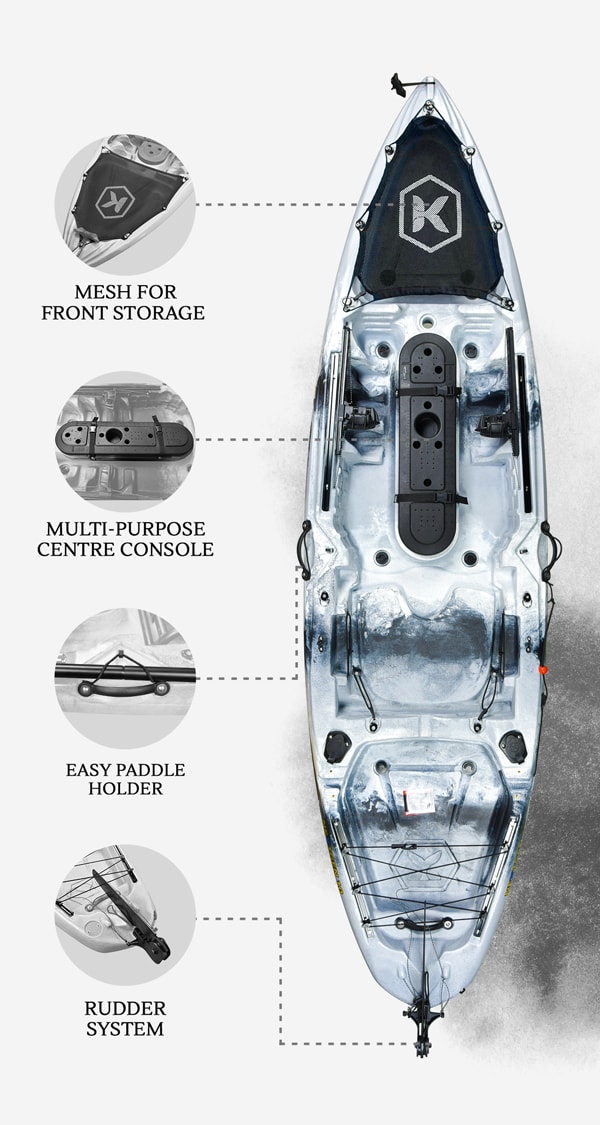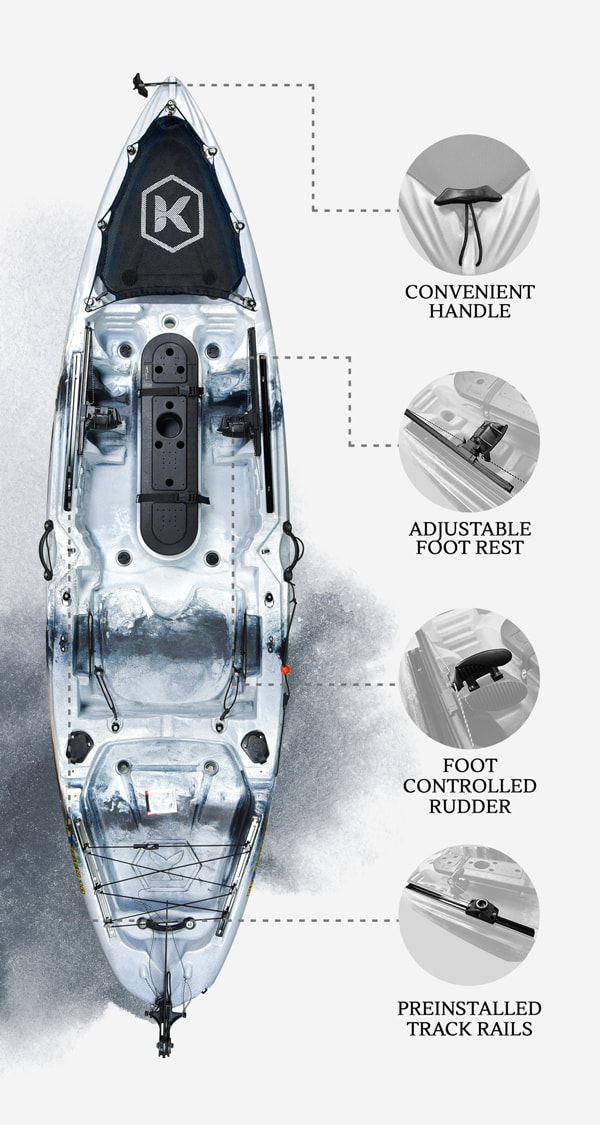 Made from Premium Virgin (not Recycled) Roto Moulded High-Density Polyethylene (HDPE) plastic imported from the UK. HDPE is far superior in strength and durability than LLDPE.
Made with UV10 Stabilized plastic, perfect for Australian conditions. UV10 means protection for a total of 10,000 hours. Given 6-8 hours of UV exposure a day, the Kayak colour and strength will last for 1700 days approximately. That's equivalent to 4-5 years of use every single day. Please note the UV index varies based on the location.
Aquadynamic shape with a flat hull underneath, to ensure kayak tracks straight and moves faster with less effort. Engineered with greater attention to the chine and rocker parts of the Kayak to provide greater stability under choppy conditions.
Lightweight Kayak with weight just 23 Kgs, easier to handle by just one person. Load capacity of 175 Kgs; a result of better design and use of a premium material.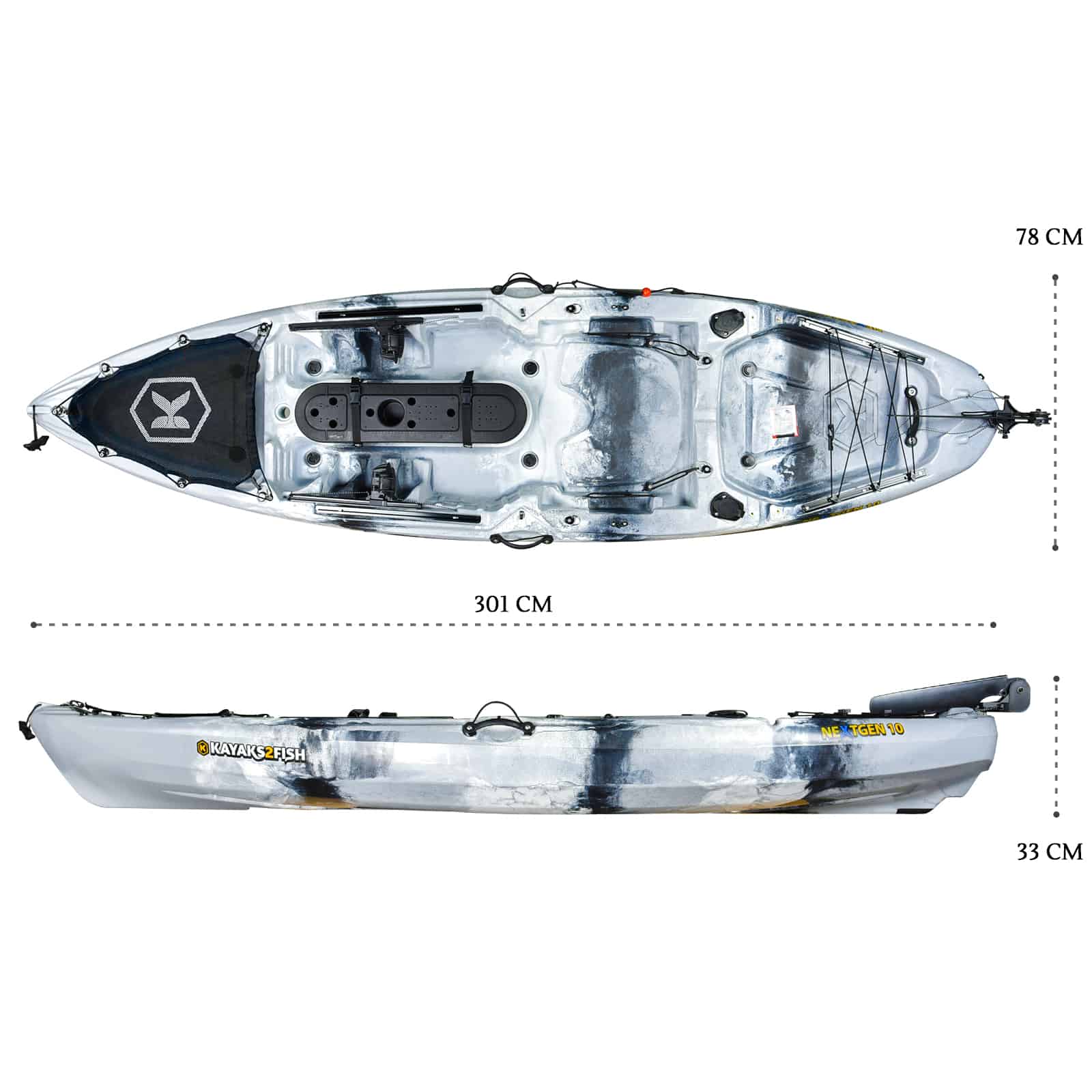 Ideal for both recreational and fishing purposes. Kayak is best suited for lakes, rivers, dams, estuaries and harbours. With these Kayaks, you can go where bigger boats can't such as kelp beds, reefs, mangrove shallows, coast cliff lines.
A specifically designed area to enable standing up while fishing. Helps you cast better, further and longer.
Luxury Vantage Aluminium seat provides superior comfort during long hours on the water. Great for alleviating pressure on your lower back. Helps you stay dry as you sit higher and it can also be used as beach chair.
Kayaks are stackable, making it easier to transport two-three kayaks at a time.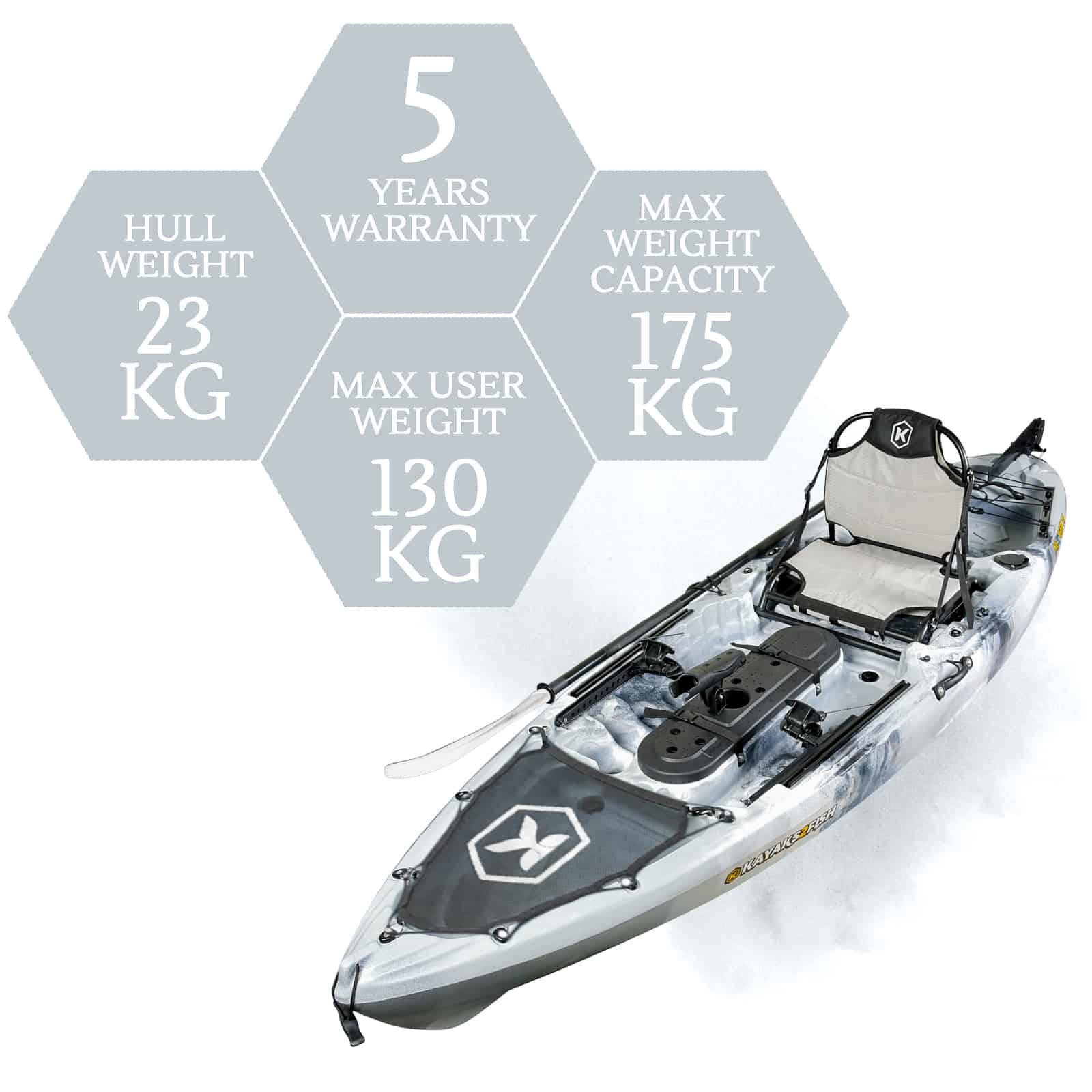 Easy to use rudder system. Helps with tracking and manoeuvring the kayak.
Large storage area for tackle and lures.
Preinstalled Track Rails for installing GoPro, Fish Finder, Rod Holders etc
Paddle leash included to secure the paddle to the kayak and prevent losing the paddle.
OPTIONAL EXTRAS
SOLD SEPARATELY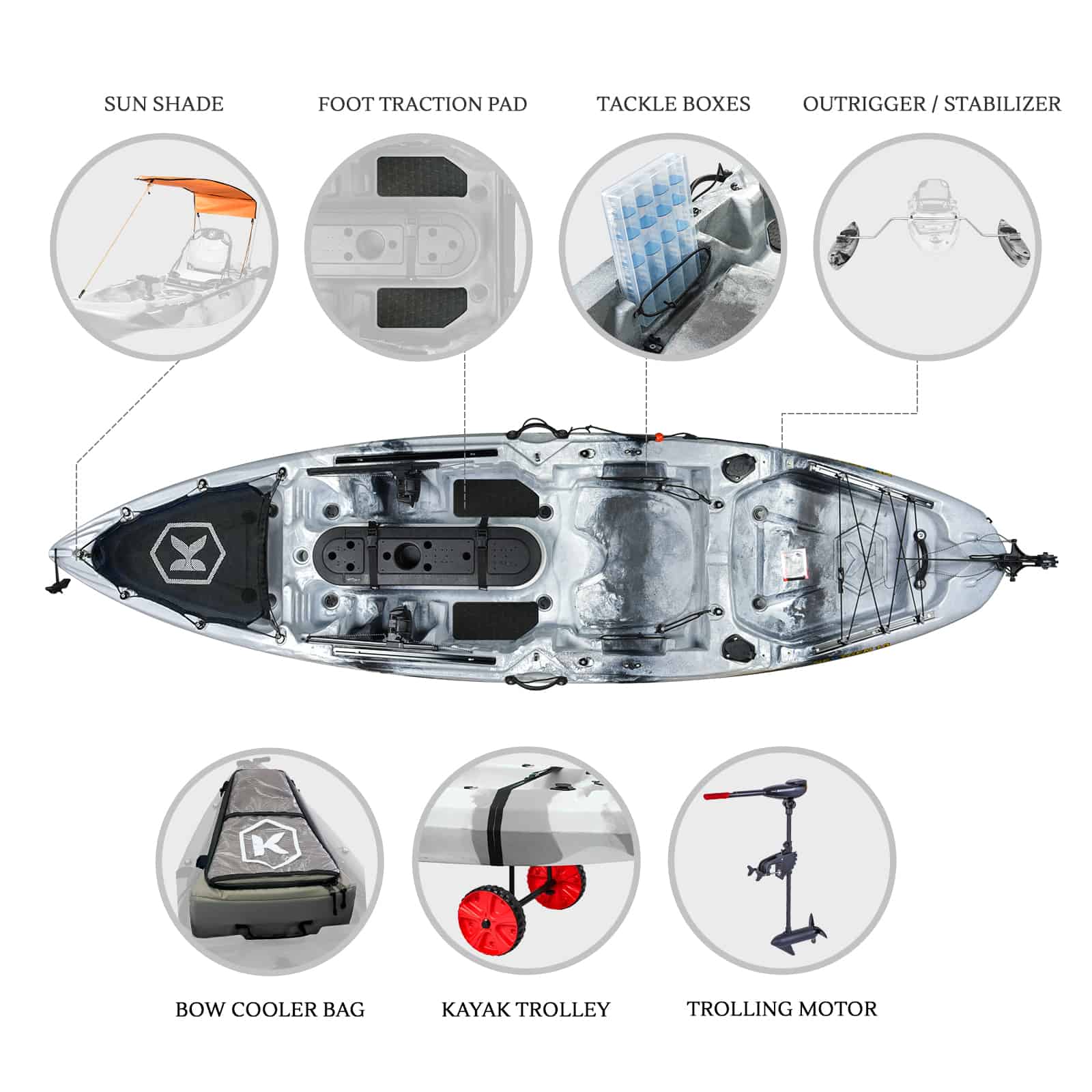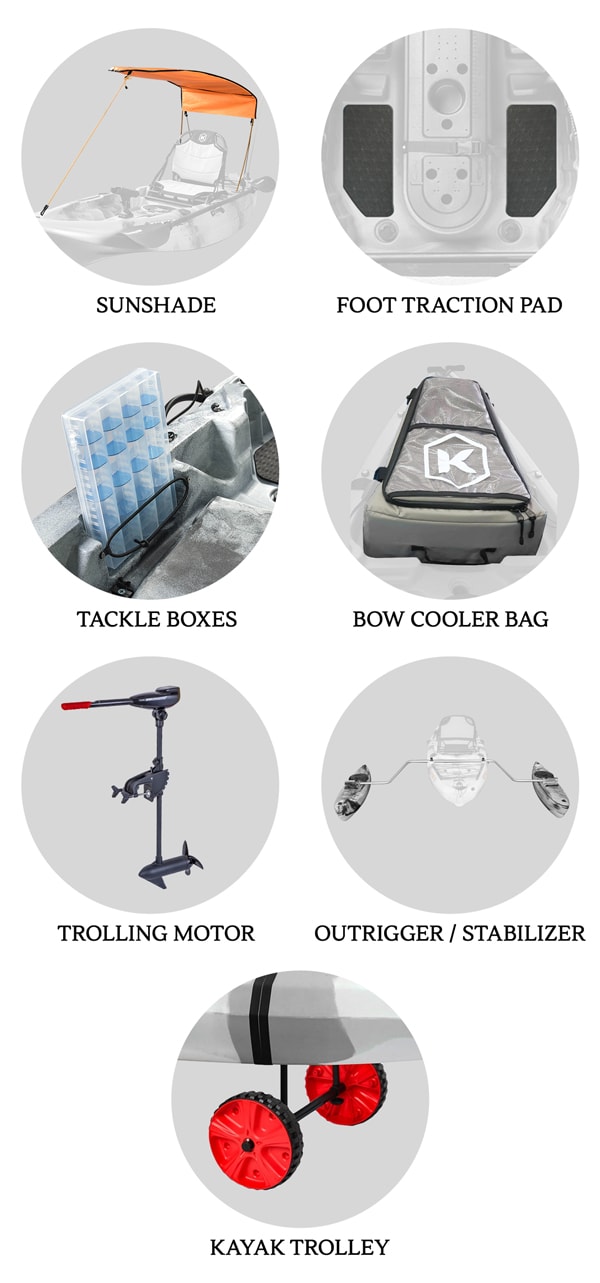 Package Includes:
1x NextGen 10 Fishing Kayak
1x Luxury Vantage Aluminium Seat
1x Lightweight Floatable Paddle
1x Rudder System
1x 360° Adjustable Rod Holder
1x Multi-purpose centre console for Bait, Bottle Holder & Fishing Rod Holders with a fish measuring ruler
4x Preinstalled Track Rails for installing GoPro, Fish Finder, Rod Holders etc.
2x Built-in Rod Holders
1x 1m Long Paddle Leash
1x Mesh for Front Storage


Optional Extras*:

Kayak's unique design allows for several accessories to be installed with ease.
Flag Whip and Pennant - For better visibility
Foot Traction Pad - For better grip while fishing standing up
Fishing Standing Support Frame - For better balance while fishing standing up
Sun Shade - To protect from UV exposure
22L Cooler Box- Fits perfectly in back storage area
Trolling Motor - Tired of paddling, hook up a battery and off you go
Tackle Boxes - Extra tackle boxes can be stored next to the seat area
*Items listed above are sold separately.

Additional Features:

Specially designed groove with brass bolt inserts to easily install the motor bar and trolling motor.

Large footrest area designed for greater control and comfort.

Large storage at the back of kayak along with Bungee cord for securing larger items. Our cooler box fits perfectly in this area.

Two built-in and one 360º Swivel rod holder, plenty for even the most passionate fisherman.

Six scupper holes with drain plugs around the body of Kayak for easy drainage if needed.

Carry handles on each side with straps that can hold the paddle in place.

Carry handles on the front and back for easy carriage while using a trolley

Kayaks come wrapped in bubble wrap and a plastic sheet to protect it during transport.

Kayaks are stackable, making it easier to transport two-three kayaks at a time.
Why Buy From Us:

For 10 years, Kayaks2Fish has focused on one thing — allowing paddlers of any skill level to enjoy the thrill that comes from being surrounded by water and nature. The passion for kayaking, fishing and outdoors is what flows in our blood and we are passionate about bringing the products that are as good as, if not better, than the big brand stores at a price that doesn't break the bank.

10 years of industry experience
Best value kayaks in Australia
Parts and after-sales support
30 Days money back guarantee
Same day collection
Thousands of happy customers
Hundreds of positive reviews online

Specifications:

Brand: Kayaks2Fish
Model: NextGen 10
Material: HDPE
Max Weight Capacity: 175 KG
Max User Weight: 130 KG
Hull Weight: 23 KG
Hull + Fixtures Weight: 27 KG
Length: 301 CM
Width: 78 CM
Height: 33 CM
Warranty on Kayak body: 5 Years
Warranty on Kayak parts: 3 Months

Important: Always check local weather conditions and wear an approved life jacket when kayaking.
Please Note: Kayaks colours may vary slightly than depicted in images due to hand mixing of colours. There may be slight differences in design as we have several moulds to meet the high demand for our kayaks. The differences are only minor and do not impact the performance of kayaks.