Woolloongabba Kayaks
No matter if you are after fishing or recreational kayaks in Woolloongabba you have come to the right place. We offer free pickup from our Brisbane Store or shipped to Woolloongabba 4102 from $13 per single kayak or from $38 per tandem kayak from our Brisbane Kayaks Store. We use imported plastic (from UK) and make the kayaks to with stand harsh Ausralian conditions. For 10 years Kayaks2Fish has focused on one thing — bringing the products that are as good as if not better than the big brand stores at a price that doesn't break the bank. For your piece of mind before you purchase please read reviews from our past customers, you can find hundereds of them on Facebook and Google. We accept both Zippay and Afterpay.
Read More
Recent Reviews:
Hubby and I purchased a NextGen11 pedal kayak each and we absolutely love them. We live opposite the water so we don't have to worry about transporting them, just pop them on the trolleys that we also purchased and straight over to the water we go. The trolleys are amazing I strap them on whilst the kayak is in the water and then pull the kayaks straight up the boat ramp. We also purchased outriggers to go on our kayaks, we will try them out today. It is a really good exercise pedaling the kayak and we love it. We love our kayaks and it now just a matter of when the weather is right, then we are out there. Depending on the weather might even go fishing in them today. - Ray W
We purchased a kids kayak for our son for Christmas. we ordered early to make sure it arrived well in advance. The delivery was super fast. we could not be happier with what we received, it's great quality compared to other cheaper brands on the market. we have since ordered another one for our other son and have also ordered a double kayak for the family. - Leanne Smethurst
It is fantastic product for money and it is very versatile kayak. We were looking to buy kayak from BCF or Anaconda initially, but they did not include the seat and the paddle with the kayak. You have to purchase them separately. I have bought this kayak for my self, but now it has been used by my husband for fishing because it is nicely equipped for that and kids are also using the kayak now for recreation now. We are definitely buying another one. I have to also thank your staff who kindly made easy swap of different kayak colour for me before Christmas. I am sorry but I don't feel comfortable leaving my receipt of purchase everybody to see my address. Marija - Marija G.
K2Fish Great service & product. Have problem with kayak seat not fitting. No one cares. Asked for advice. No replies.I have sent emails to staff members but no replies. Please get back to me. Order K58949 - ftpalamara
great service, quality yakak, better than expected - Dat Ha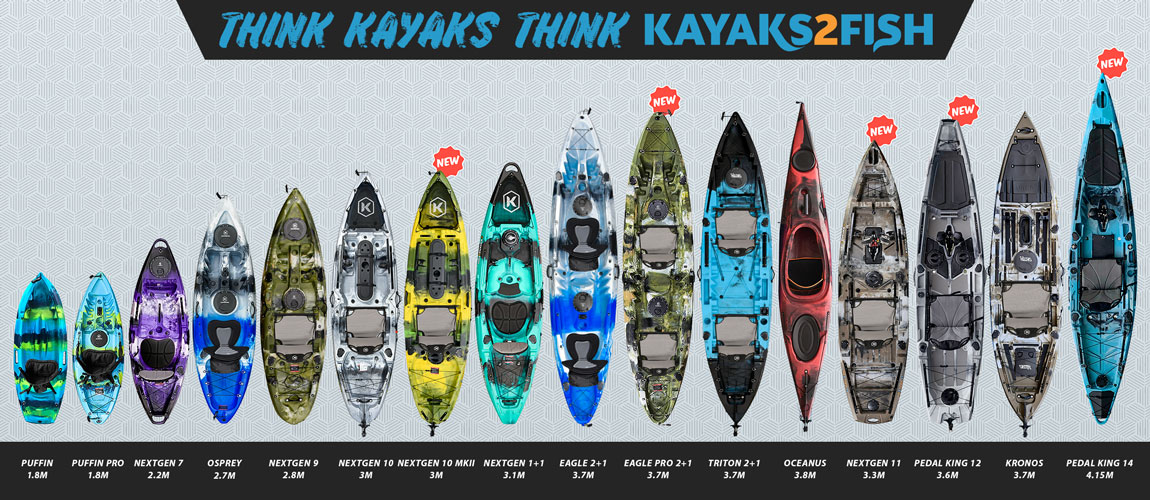 Feature Comparison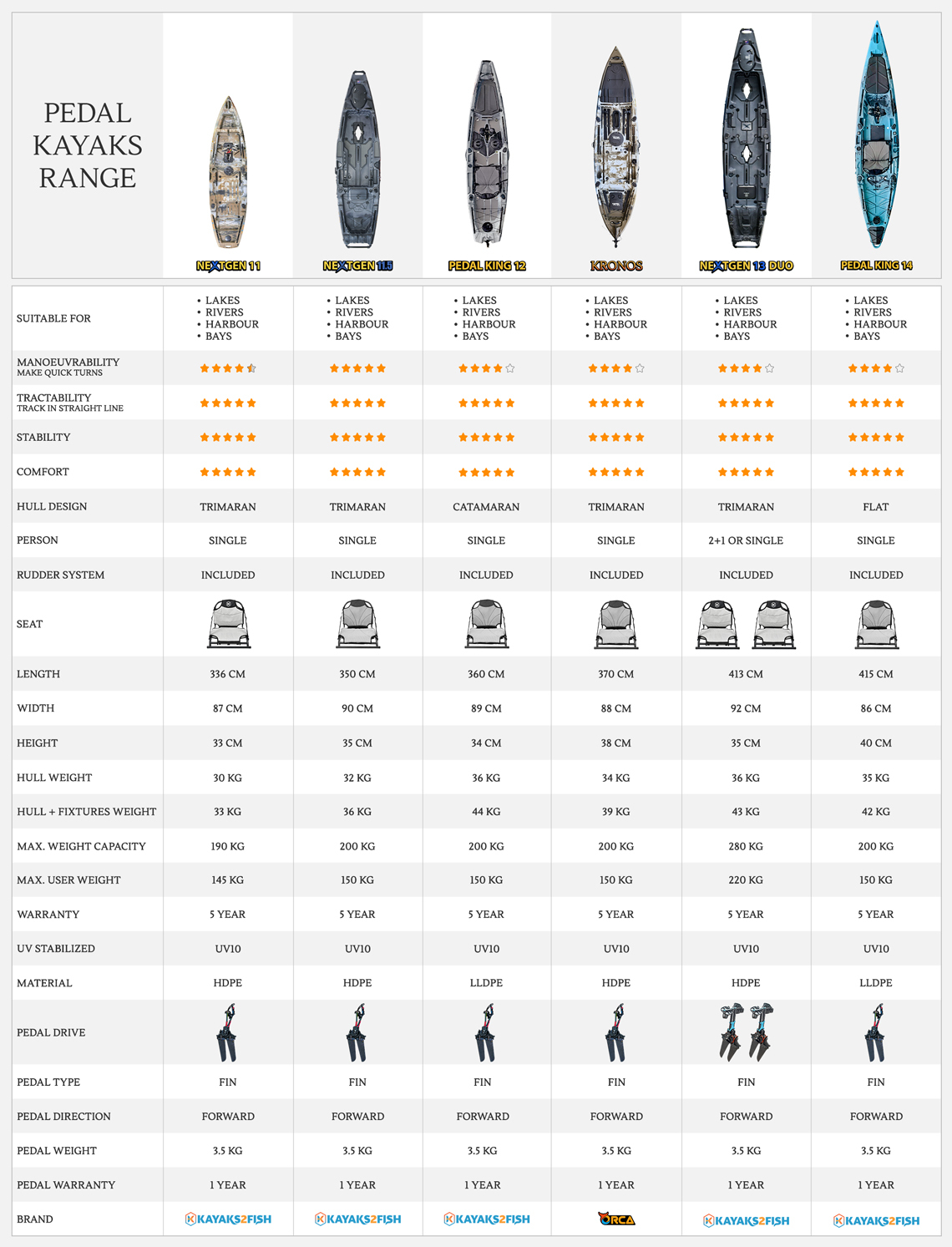 Feature Comparison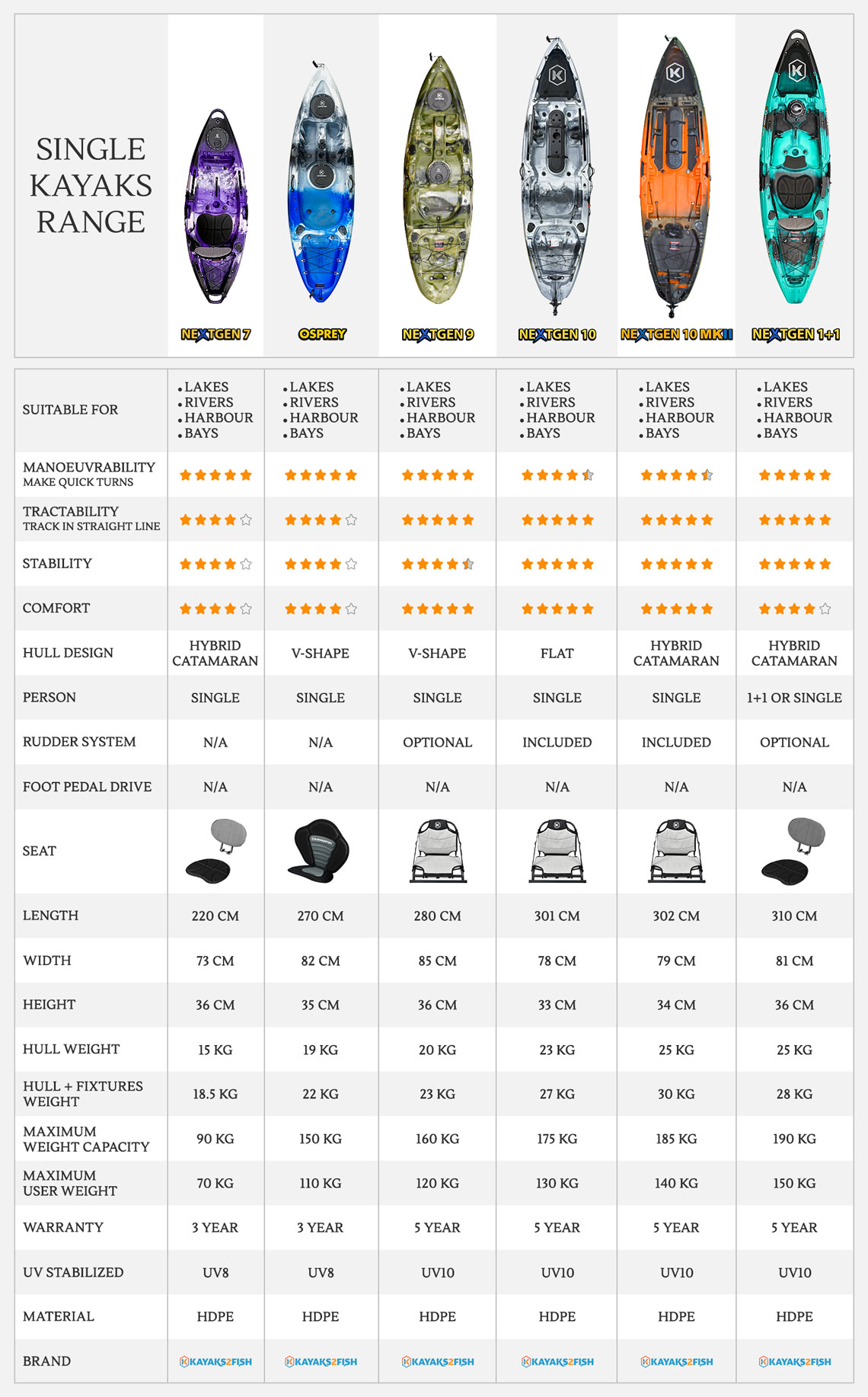 Feature Comparison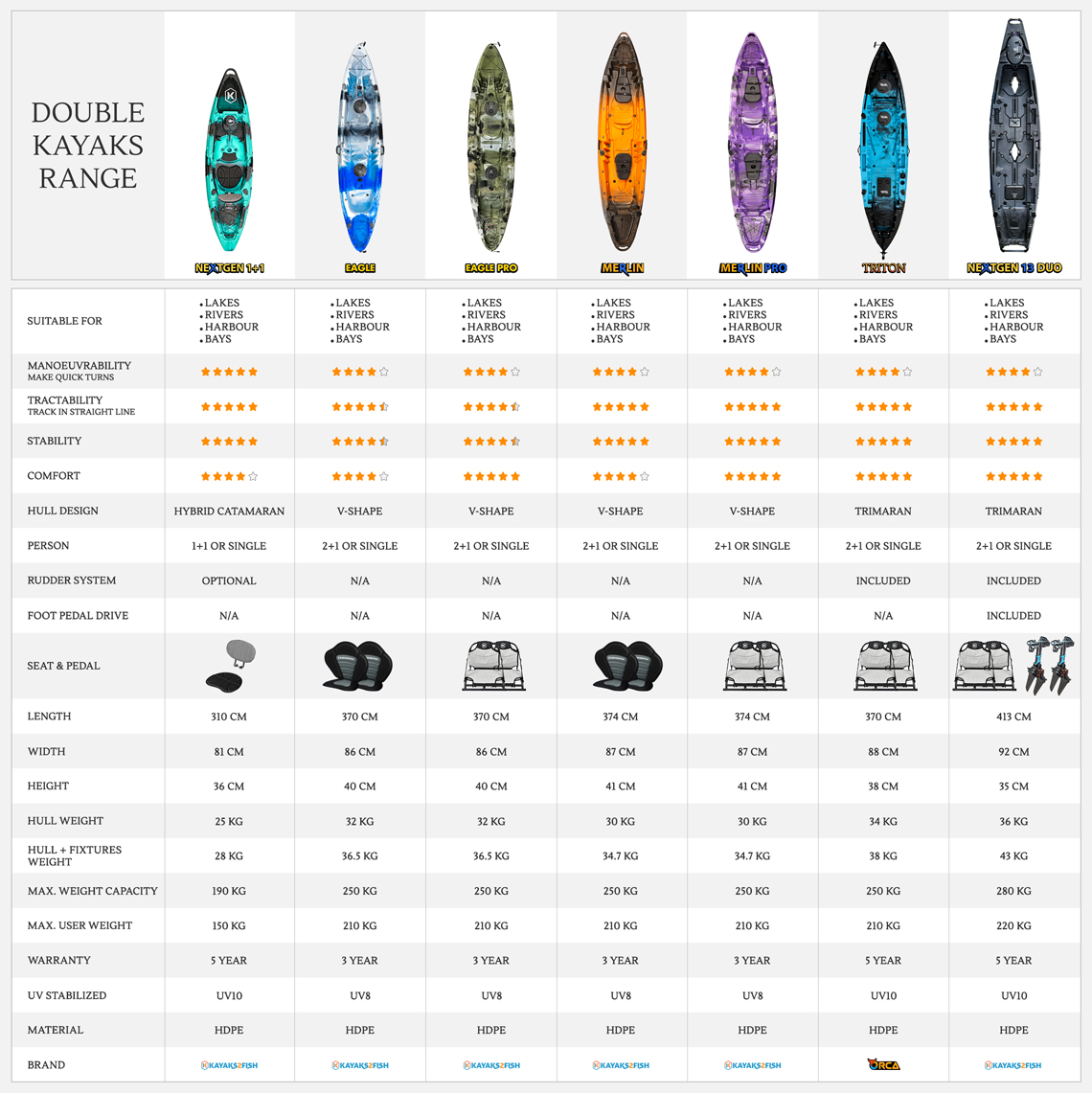 Feature Comparison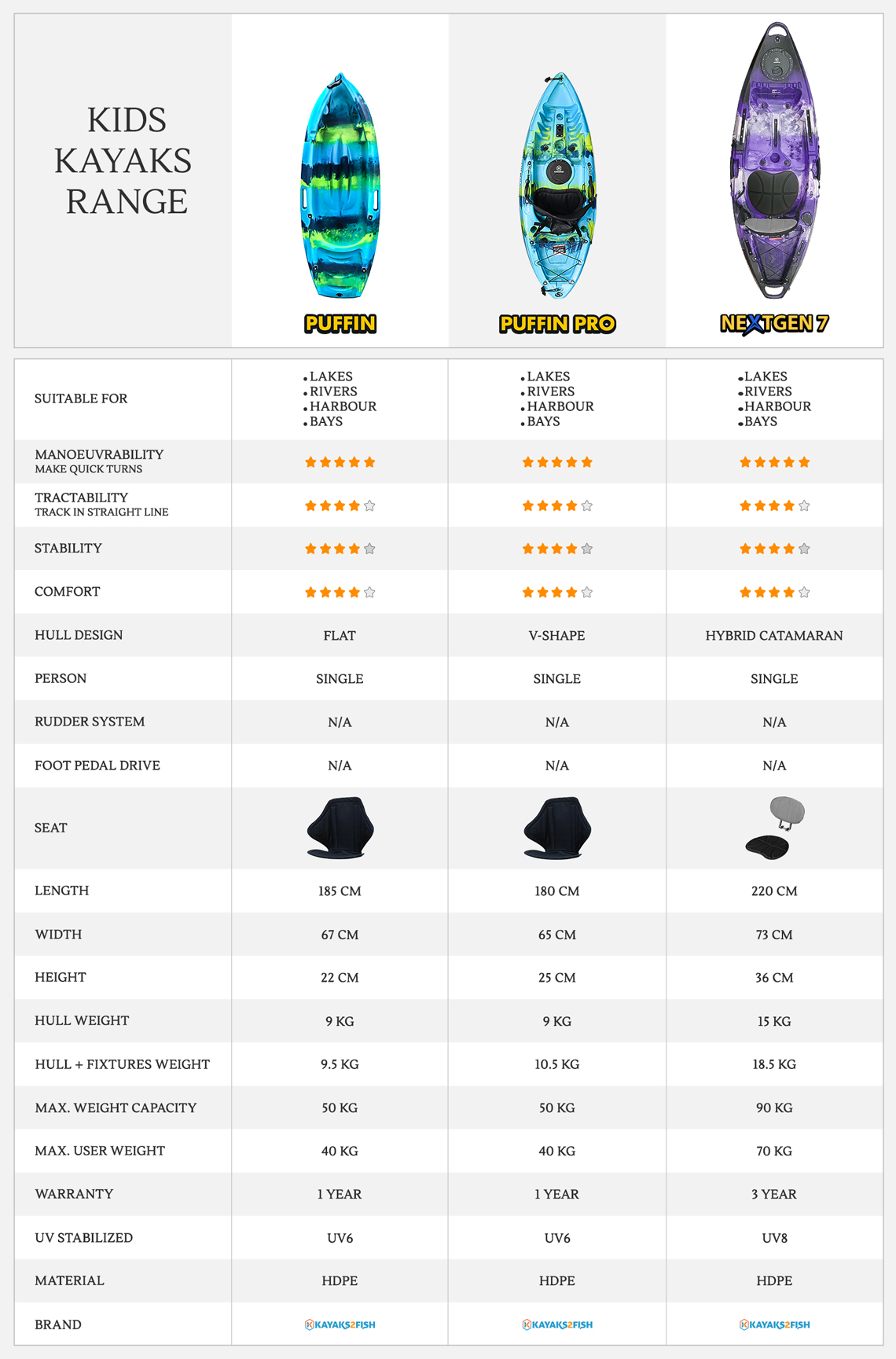 Customer Photos