Terrick Terrick East Kayaks
For kayaks in Terrick Terrick East look no further than Kayaks2Fish. You can have our kayaks shipped to Terrick Terrick East 3573 (for an extra cost), or pick them up from our Melbourne Fishing & Recreational Canoes Store. We offer kayaks similar to big brand stores but at very affordable price. We use HDPE plastic imported from UK and manufacture these kayaks at highest possible standards. Our mission is to help as many people as we can to get out on the water with our kayaks that offer good value. Our prices are affordable but it doesn't mean we compromise on quality. Read hunderds of reviews from customer online before you decide to purchase for your peace of mind. You can also pay via Afterpay or Zippay.
Read More
Recent Reviews:
purchased 2 puffin pro and one other kids kayak. All are good quality and ready to use. thrilled with products but one pro was not available at warehouse and was substituted with similar. it would have better to have been told that this item was not available before pick up. - Steve Filipponi
I have bought three kayaks and these are an excellent product. Osprey is perfect, the Gen 10 is a little top heavy and rudder is a pain. I am a strong fellow and I have to pull my guts out to get it down , and doesn't flick right back anymore after 4 rides - it sits parallel. The kayak is excellent workmanship but it's not as stable in my opinion as the osprey. It sometimes feels like I could tip over , but on the calm goes along great. Maybe should have got the 9. Apparently the elite rudder is better. I will have to spend another $70 and hopefully it will be ok. - Phil Edwards
Great service, efficient, brilliant communication and fantastic product - my daughter loves her rainbow kayak! I recommend them highly to everyone :) - Kath
Very happy with my purchase from kayaks2fish in Newcastle , I brought the nextgen10 and have been very happy with it , for anyone looking at buying a fishing kayak I recommend these guys great prices great staff and great fun - Kris J.
We purchased a double kayak & are so happy with it. We also bought a shade sale for it & this is just awesome on those sunny days. Thanks Kayaks2Fish.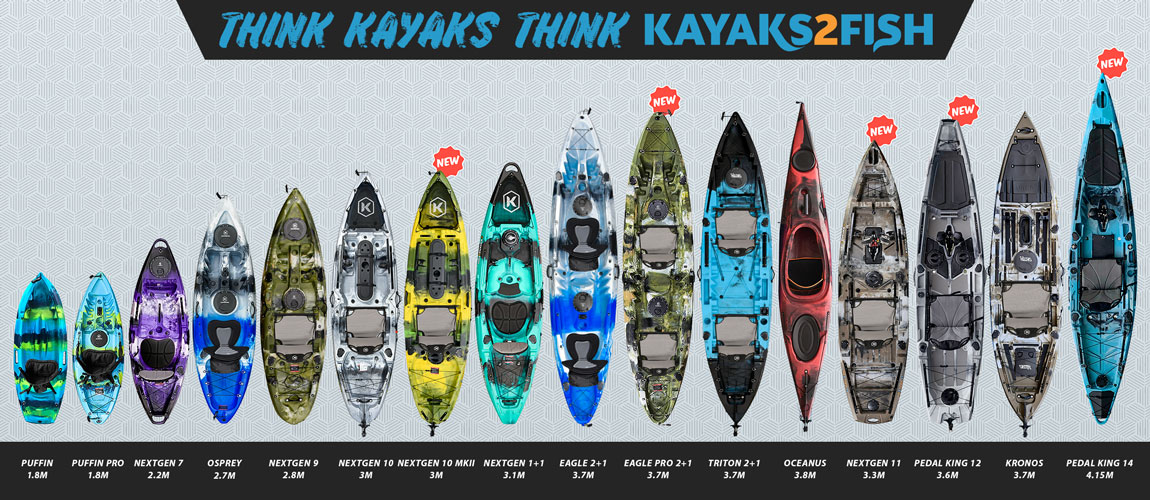 Feature Comparison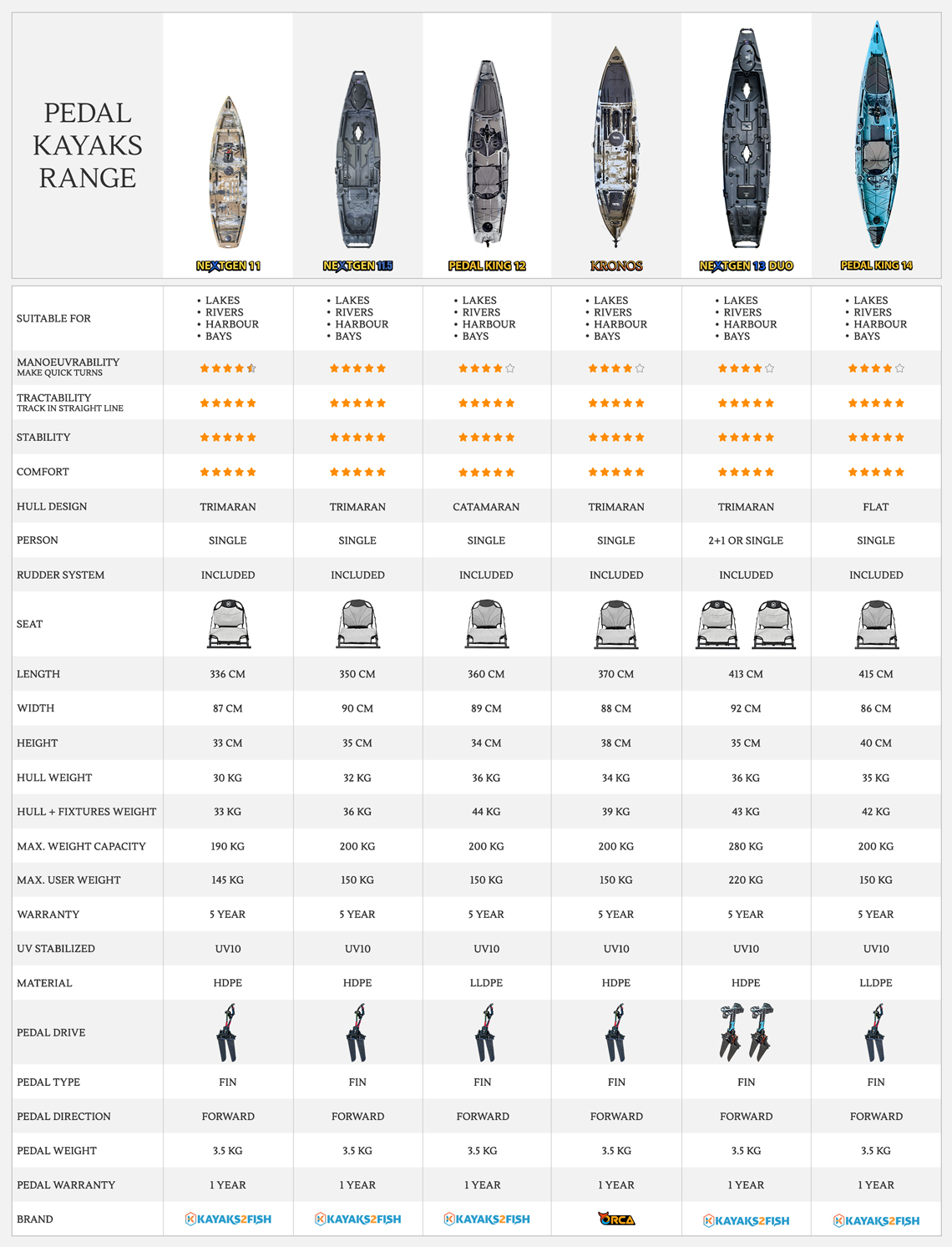 Feature Comparison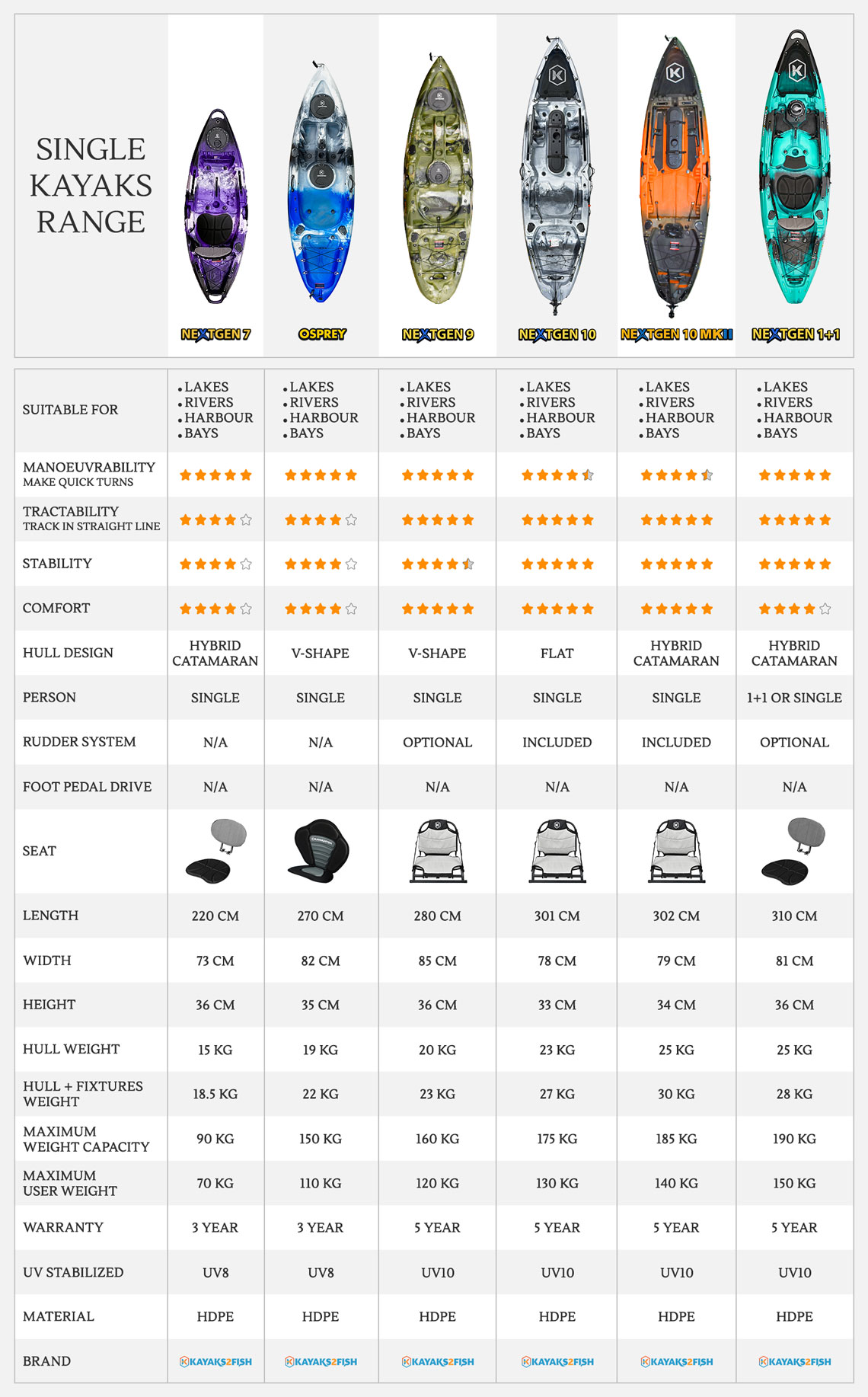 Feature Comparison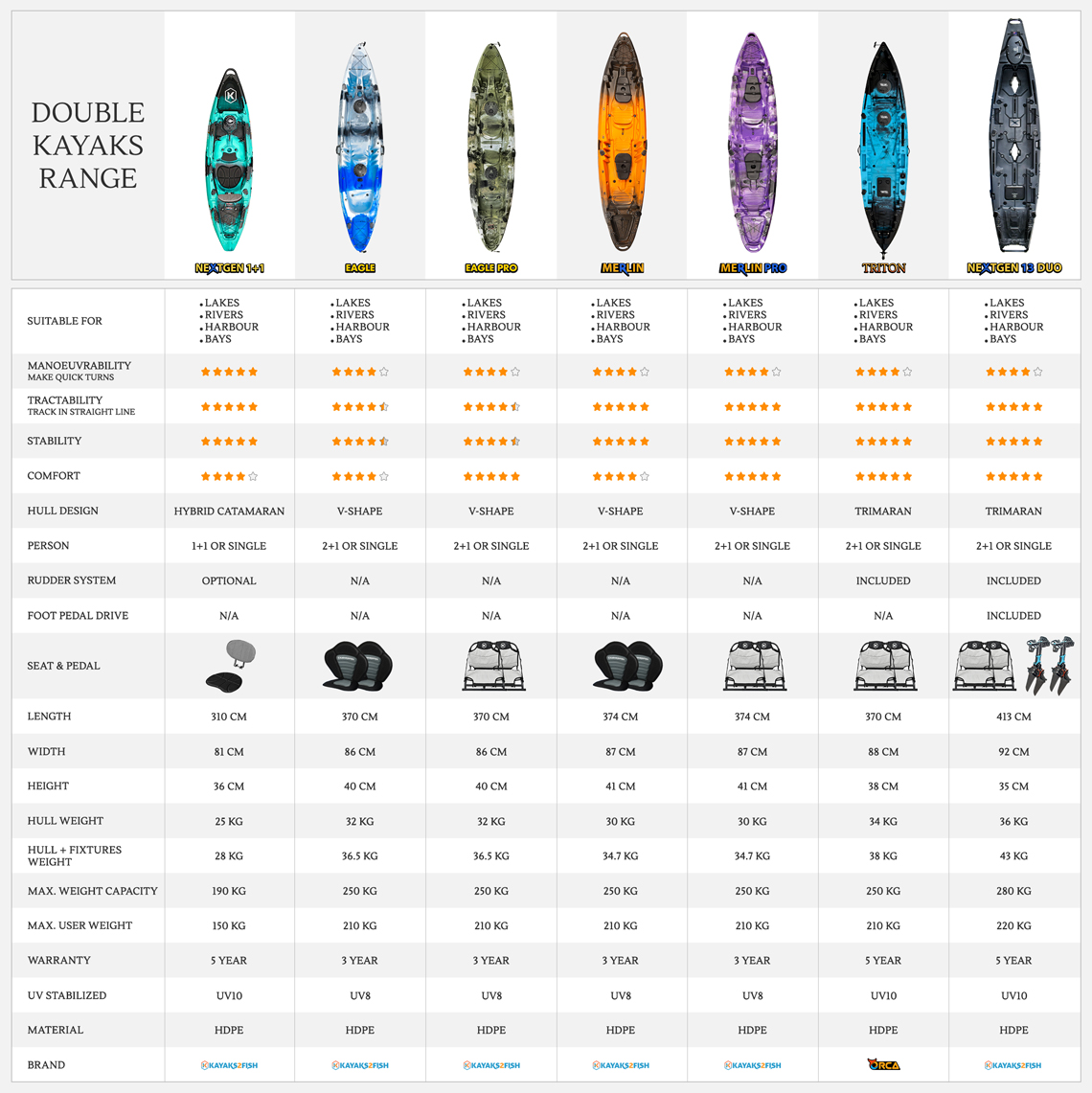 Feature Comparison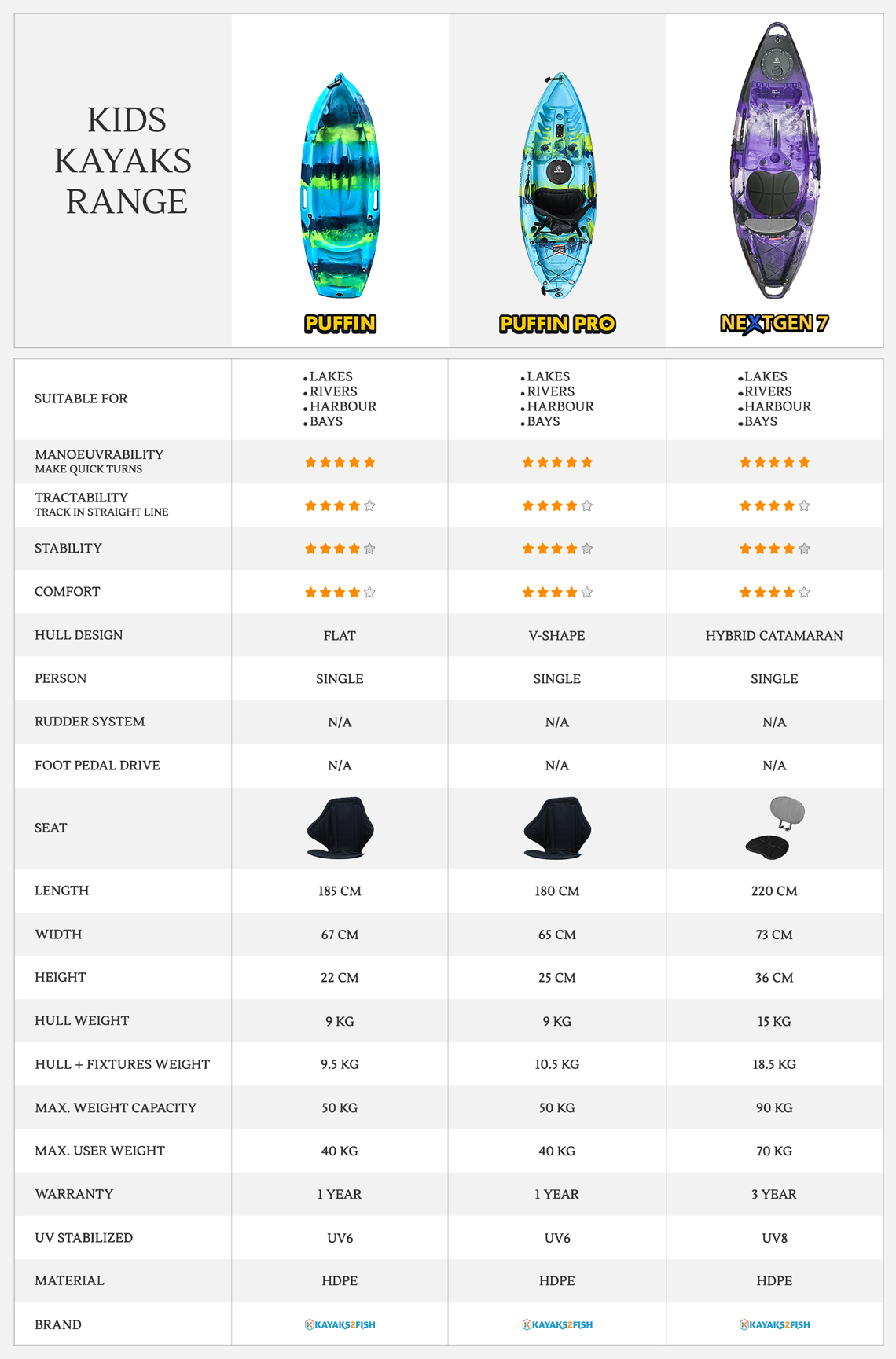 Customer Photos