Tarrone Kayaks
Looking to buy kayaks in Tarrone? Check out our range of kayaks. You can have our kayaks shipped to Tarrone 3283 (for an extra cost), or pick them up from our Melbourne Single & Tandem Kayaks Factory. We use imported plastic (from UK) and make the kayaks to with stand harsh Ausralian conditions. Our goal has always been to sell superior kayaks at most affordable prices. We want to you go out there and enjoy the water at a price that does not break the bank. Regardless don't take our word for it, read reviews from hundreds of happy customers below. And just so you know we also acccept Zippay and Aferpay.
Read More
Recent Reviews:
The products are better quality then the big box stores. The customer service is outstanding and their prices make kayaking accessible to everyone. - Matt
When I decided to purchase kayak kayak2fish website was the only one that stood out for me, with so much information and very quick and easy to order/purchase. They have huge range of a great quality kayaks in so many different colours and they all coming with great quality equipment. Kayak2fish team is looking after you even after purchasing the kayak, checking is everything going ok with your kayak and giving you a tips how to look after it how to load on your car ect.I am recommending kayaks from Kayak2fish because they are excellent quality. - Lilia Ljilja Jovanovic
I bought a Nextgen 10 mkii Yak online earlier this year. I had looked up many other brands however being around 118kg and top heavy so the Nextgen 10mkii looked a good option, after checking a few YouTube reviews the choice was made. Build quality is solid and the rails and compartments are great. I am impressed, the only negatives are the rudder system really frustrate me, when I picked it up I was told it was easy but I have adjusted it several times and still not happy. I think it needs an update in design because it lets down a good unit. Leg room is fine for me being 5.9 however it would be an issue if you are 6 ft or more. Stability was a big concern for me being older and top heavy, I have had incidents in the past tipping over so when I launched it on the lake i was a bit wobbly at first. After a bit of time I found the yak to be fairly stable in the water, I nearly tipped it reaching for my rod so I have ordered outriggers before I launch in the sea. So after my first voyage I got home and adjusted a few things and installed some accessories ready to go out again tomorrow. So I would describe this experience like falling in love, at first she looked amazing until you went out and discovered some things you don't like but you go out again and like her more and more. Before you know it you're in love. - Christopher Agnostos
The best company ever. Love my kayak. Lots of room and comfortable. Having a blast out on the water. - Stuart Wigzell
Great quality, cheap price, customer service second to none!, very stable, easy to use, must have for all begginer fisherman - Sam G.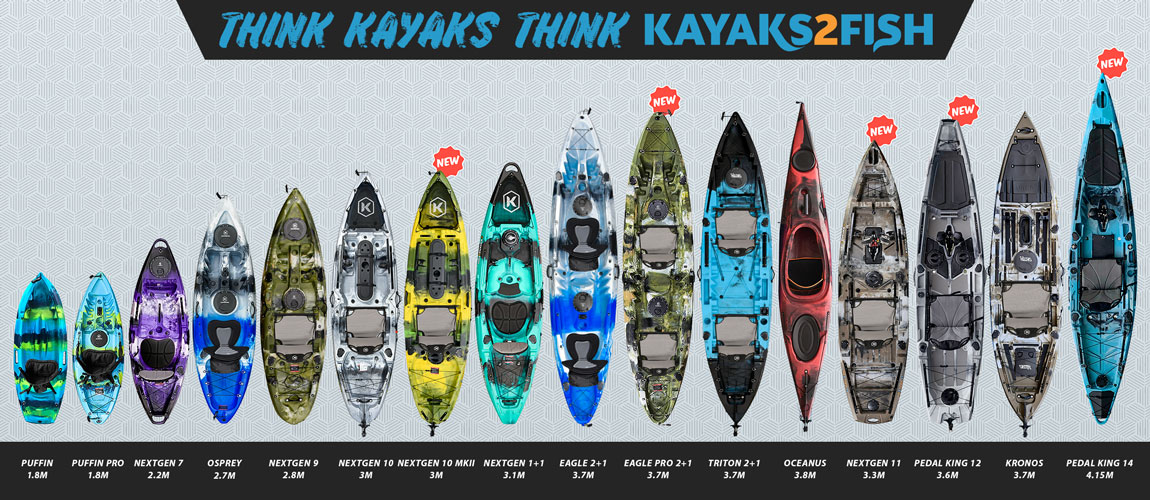 Feature Comparison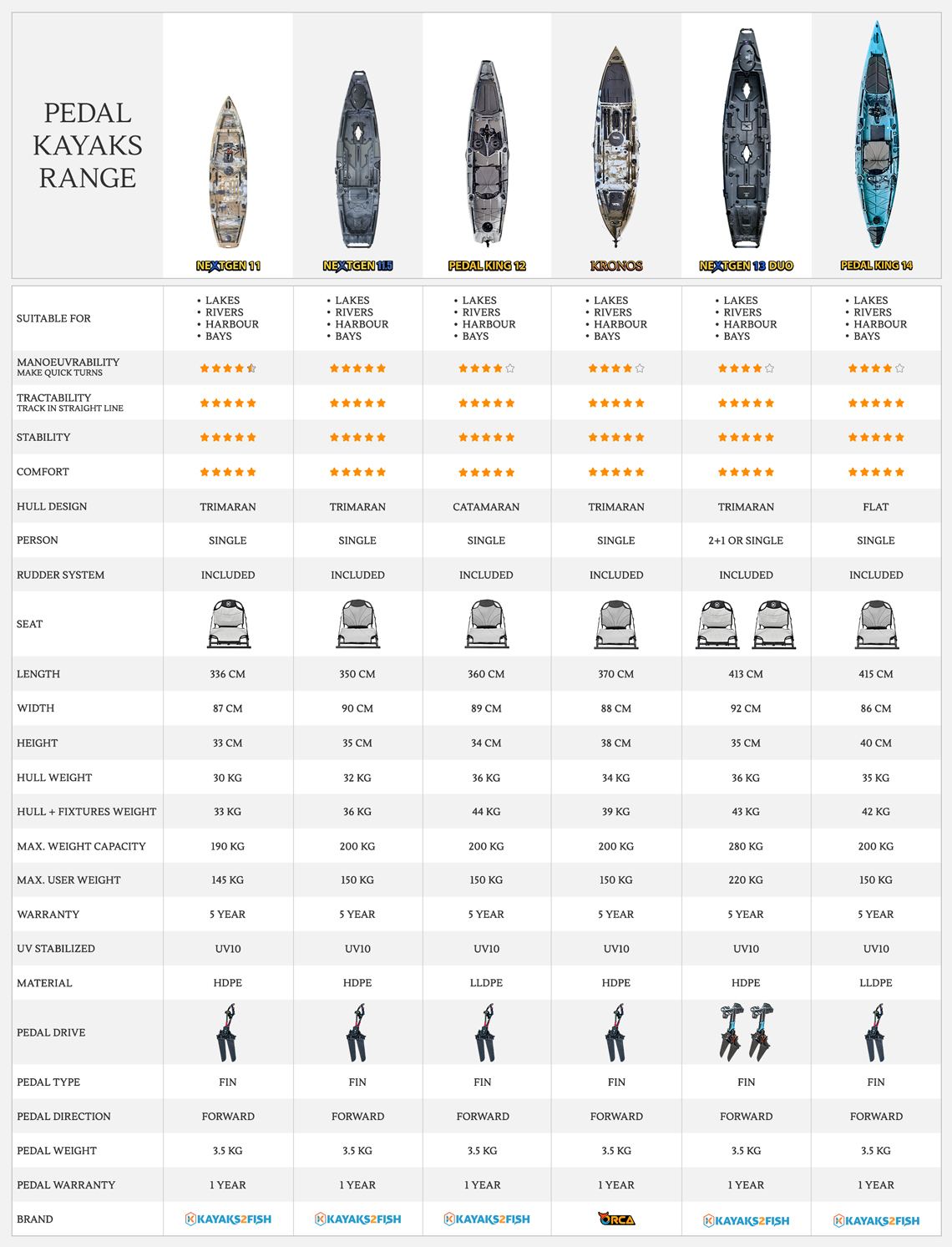 Feature Comparison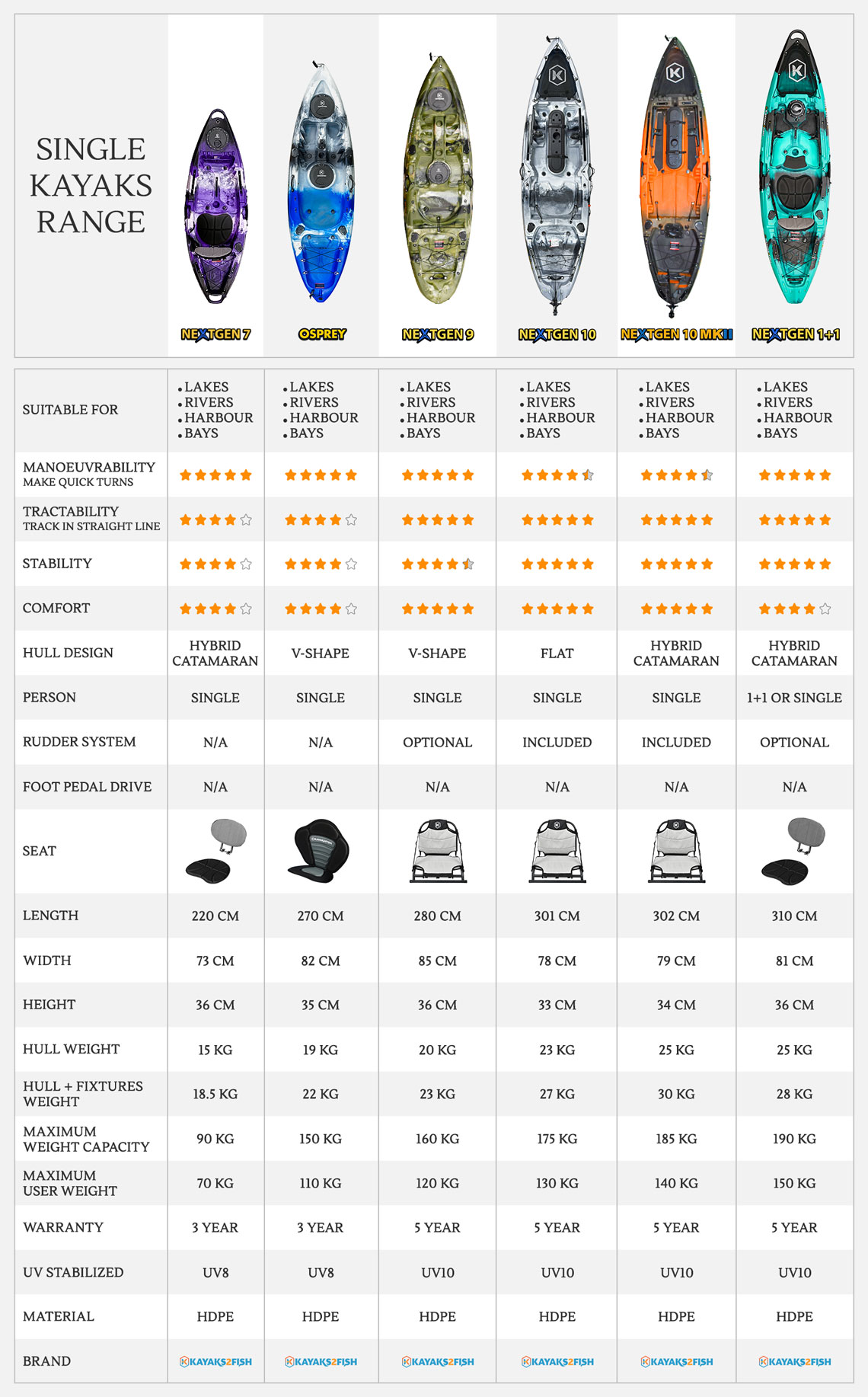 Feature Comparison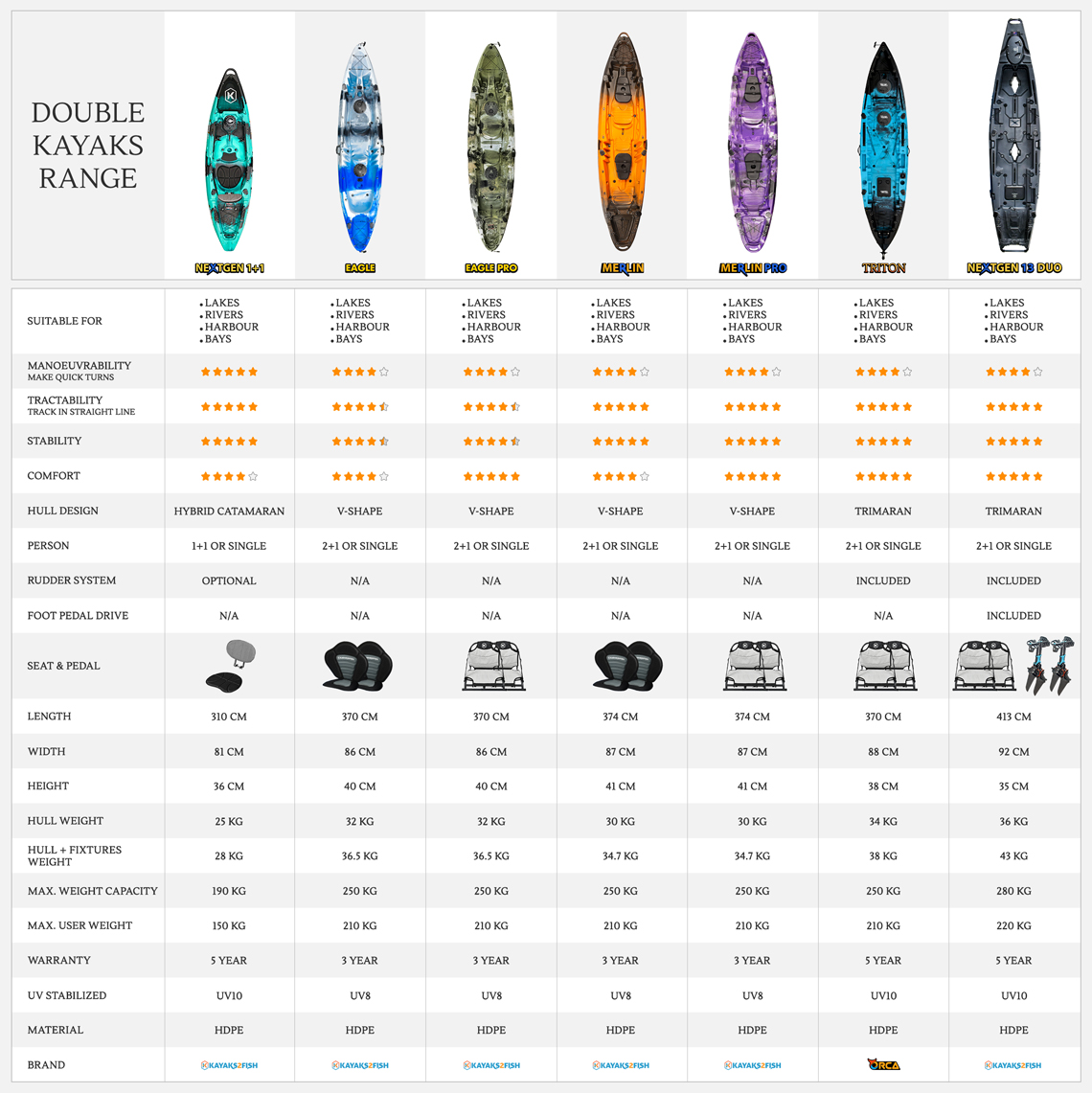 Feature Comparison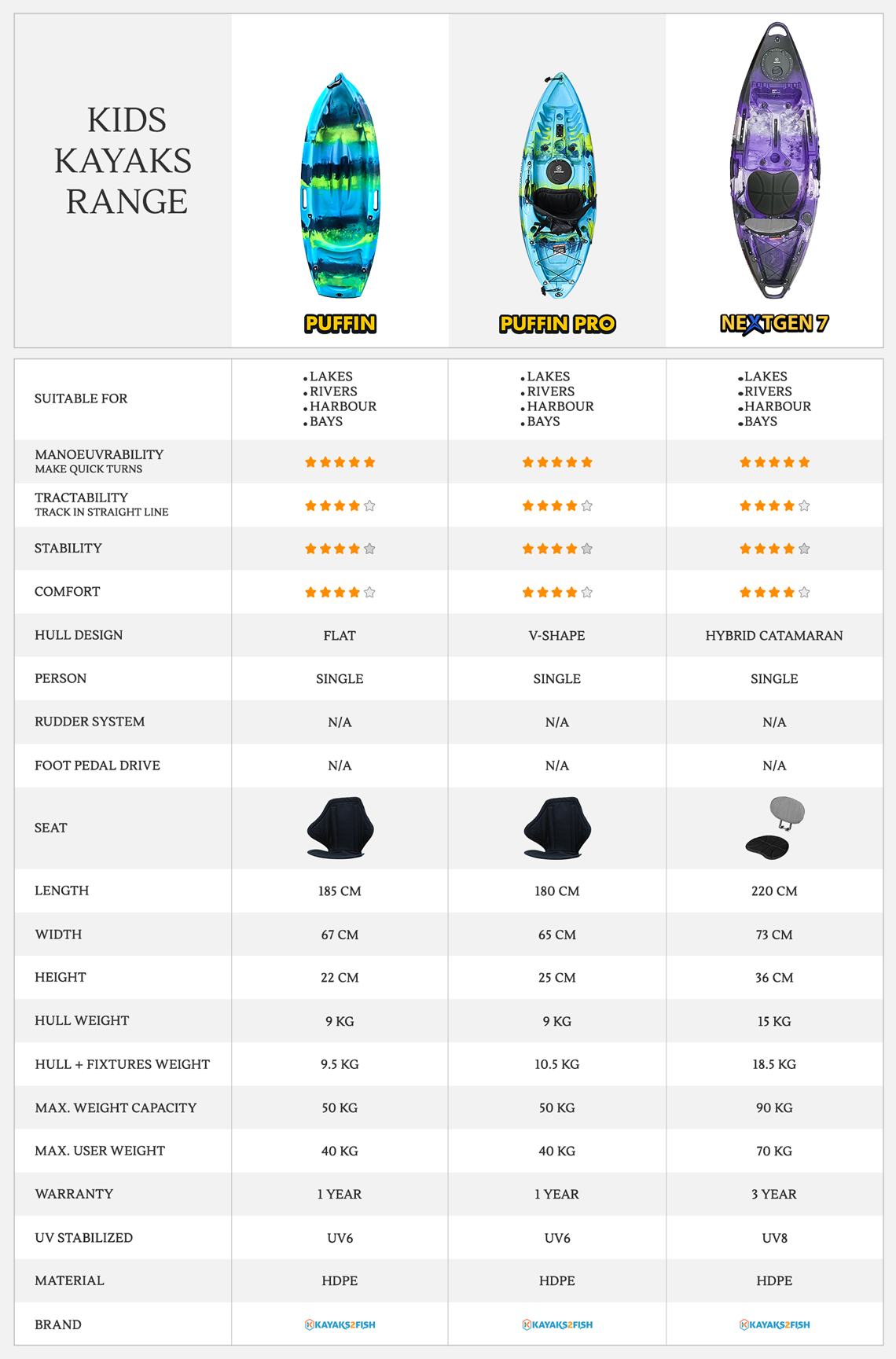 Customer Photos