Sanger Kayaks
Looking to buy kayaks in Sanger? Check out our range of kayaks. You are welcome to pick them up for free from our Melbourne Fishing Canoes Factory or have them shipped to Sanger 2646 for an extra cost (Single kayaks from $122 or Tandem Kayaks from $122). Each kayak is manufactured under strict quality supervision. We also treat our kayaks with UV protectant to maintain the colours and strength for a long time. Our goal has always been to sell superior kayaks at most affordable prices. We want to you go out there and enjoy the water at a price that does not break the bank. For your piece of mind before you purchase please read reviews from our past customers, you can find hundereds of them on Facebook and Google. We also accept Afterpay and Zippay.
Read More
Recent Reviews:
After being in our Kayak's his whole life, our boy was turning 5 and ready for his own kayak. I looked around at all the local and online offerings and found Kayaks2Fish had the "Puffin Pro" fishing kayak with awesome colours, great features and a great price. Not the cheapest Kayak on the market but probably the best value as comes with all the features you would expect with an adult fishing kayak, it's no toy.Package comes with seat, paddle, paddle strap and fishing rod holder.I received notifications when my order was ready to pickup from Gold Coast warehouse and picked it up and order was correct.When unpacking at home I found the rod holder base was missing, I contacted Kayaks2fish and they express posted me one, with tracking asap.Great service, highly recommend, thanks!Our son has only had it 2 weeks and has spent a total of 9 days using it on two different waterways whilst camping, looking forward to him using it until he grows out of it in many years time (50kg rating) - Shane
It is fantastic product for money and it is very versatile kayak. We were looking to buy kayak from BCF or Anaconda initially, but they did not include the seat and the paddle with the kayak. You have to purchase them separately. I have bought this kayak for my self, but now it has been used by my husband for fishing because it is nicely equipped for that and kids are also using the kayak now for recreation now. We are definitely buying another one. I have to also thank your staff who kindly made easy swap of different kayak colour for me before Christmas. I am sorry but I don't feel comfortable leaving my receipt of purchase everybody to see my address. Marija - Marija G.
Hi Ben, We have purchased two Nextgen9 Kayaks and we had them delivered to the warehouse in Pt Adelaide and the pick up was simple and quick. We have just started to use them and are enjoying them greatly.We are also impressed with the follow up emails from Kayaks2fish with the information on care of the kayaks and the check list and other info that we have received as we have never had anything to do with kayaks until now and it is very useful. We are very happy to recommend Kayaks2fish to friends and family who are interested in purchasing kayaks for themselves.Thank you for your supportRegards,Graham Gill - Graham G.
Great people to deal with - AUSTRALISTV
Had cause to ring online help and could not be happier with the assistance I received. All matters were solved completely - Terry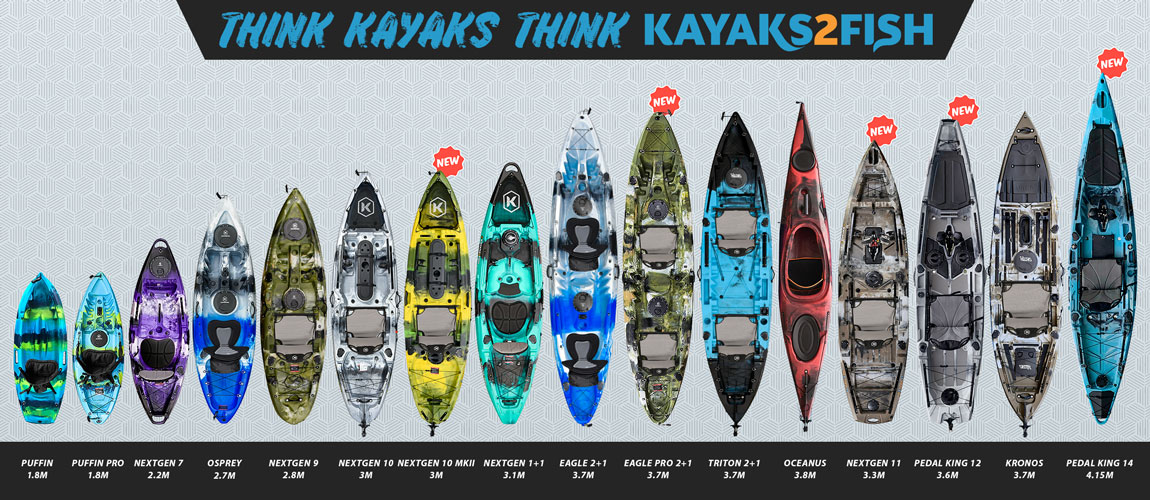 Feature Comparison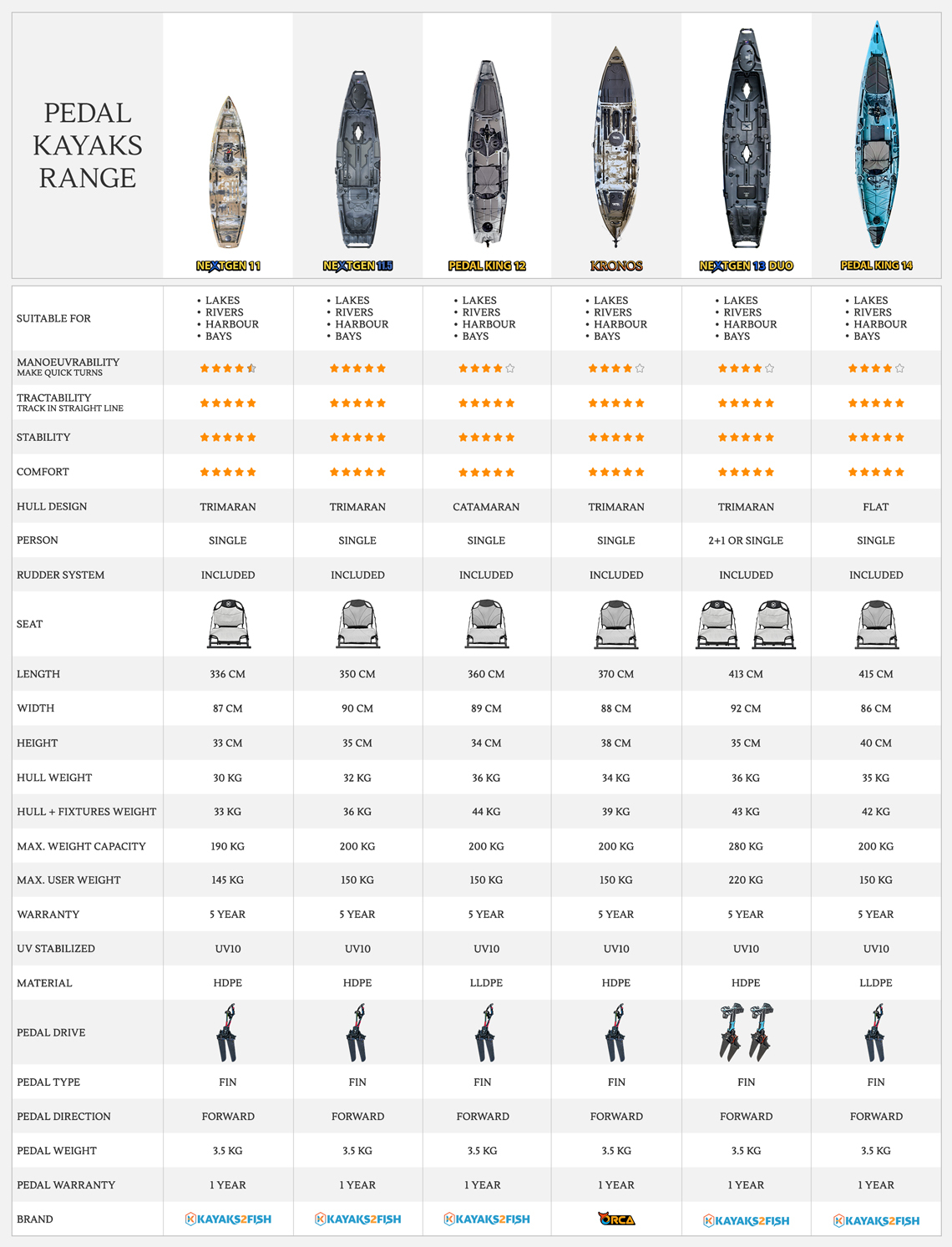 Feature Comparison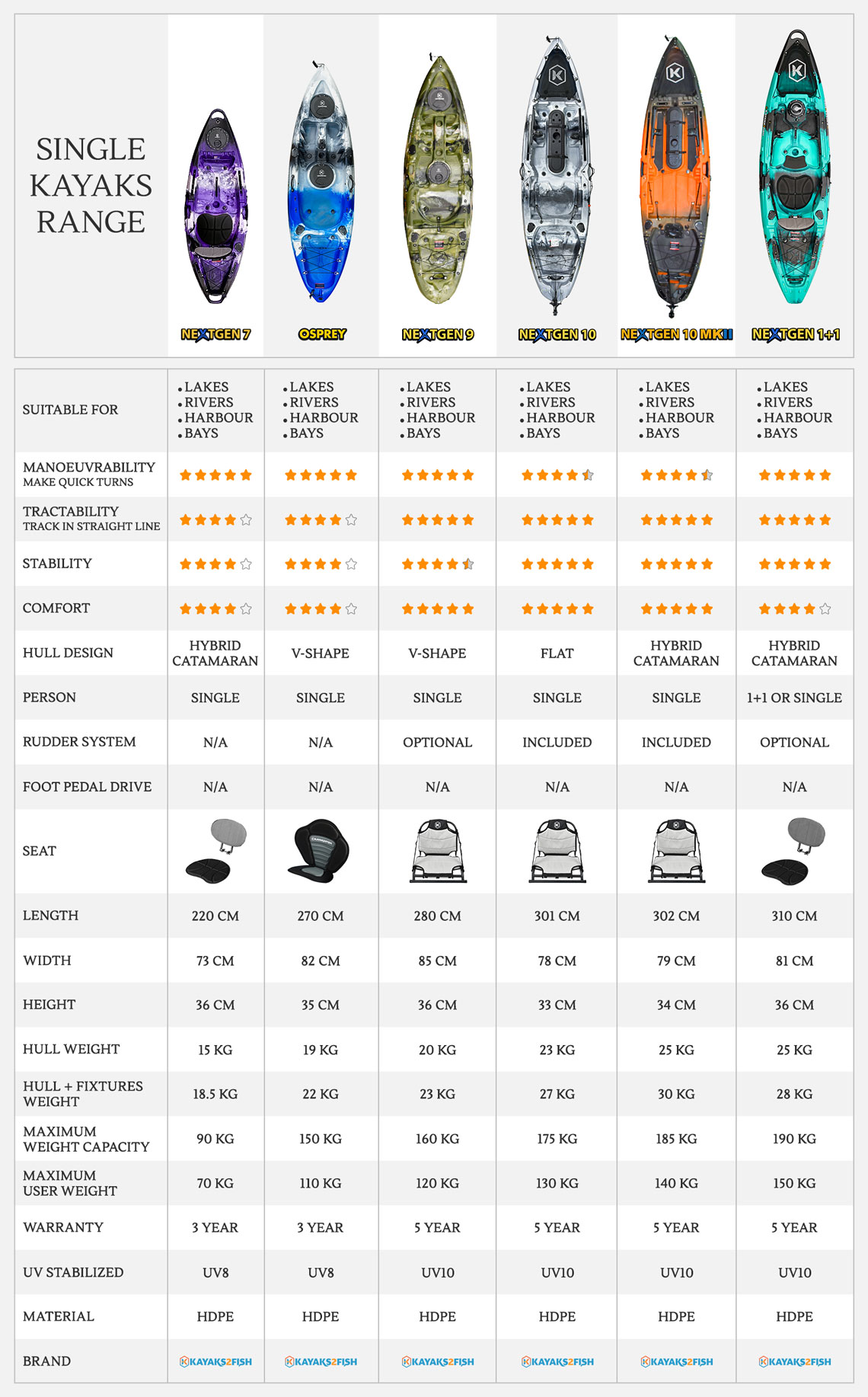 Feature Comparison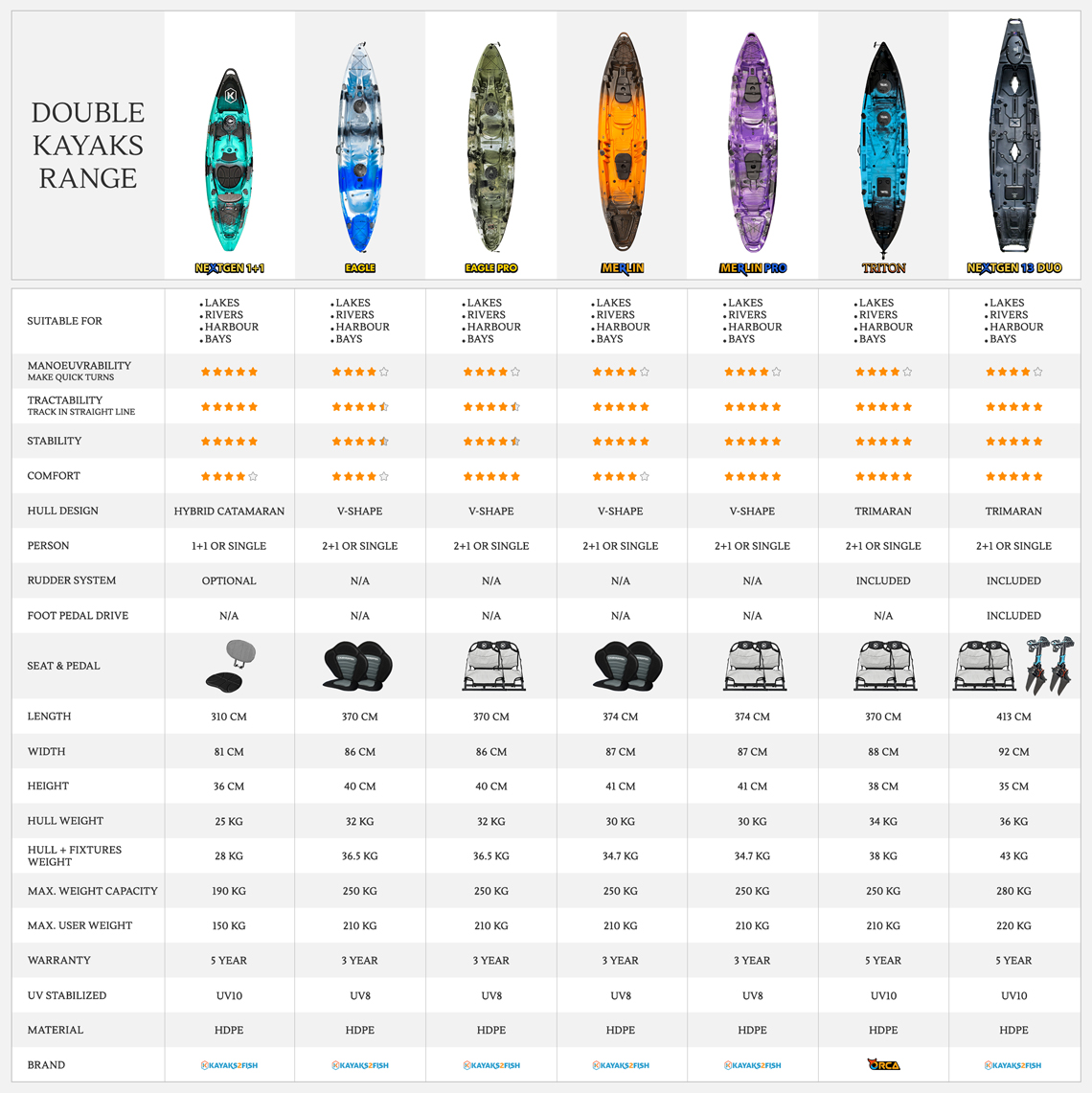 Feature Comparison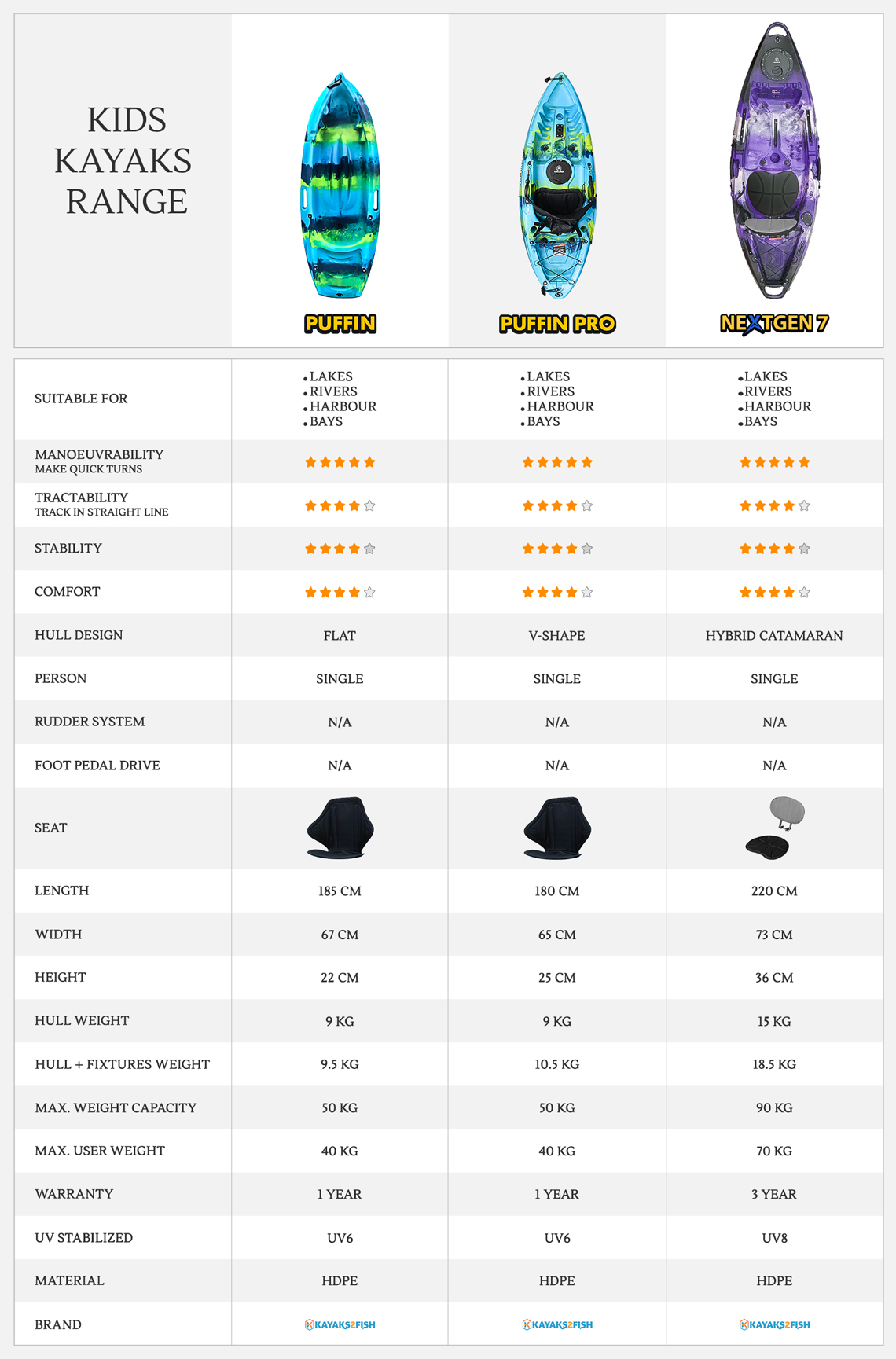 Customer Photos