Saltwater River Kayaks
Are you looking for kayaks in Saltwater River? Then no look further. You can have our kayaks shipped to Saltwater River 7186 (for an extra cost), or pick them up from our Melbourne Kayaks Outlet. We use imported plastic (from UK) and make the kayaks to with stand harsh Ausralian conditions. Our mission is to help as many people as we can to get out on the water with our kayaks that offer good value. Our prices are affordable but it doesn't mean we compromise on quality. Read hunderds of reviews from customer online before you decide to purchase for your peace of mind. You can also pay via Afterpay or Zippay.
Read More
Recent Reviews:
Bought the Next Gen 10 Pro Fishing Kayak and couldn't be happier. It has proven itself on a 25km+ kayak down Blackwood River with not a single fear of tipping or much getting wet inside the kayak itself. It holds quite a lot of cargo too. I fit a large 22L cooler at the back with still a lot of room to spare plus a 25L dry bag at the front with still some more room. I carried two rods on the back and in the central rod holder without any trouble. The seat also made the tiring journey a lot easier as it was extremely comfortable. I was also able to stand up with at least 120kg + of weight on the kayak. I could comfortably turn around, stretch my legs, lie down, and get anything from any part of the kayak with ease. It's definitely more than worth the price they are offering. I recommend this product for sure. - Canaan T.
The whole experience was without a hitch.Ordered online, picked up from the Adelaide warehouse the next day. The kayak has been amazing and the J Racks have made life easier. The kayak is heavy but for 2 people it's easier to get on the 4wd. - Keli B.
Great service - kept up to date about delays caused by pandemic. Quick to reply about any queries. Took the kayak out Monday for the first time to practice getting back on (if I fall off). It's a Generation 10 mark 2. I struggled to tip it it's so sturdy! Great to paddle. Moved well in the water. Can't wait to go fishing on it!! - Bronwyn Lamb
Great, easy to use website. Very happy with the 2 kayaks we purchased as well as the extras we didn't know came with it much to our surprise. Delivery was seamless and fast. - RAJ
Awesome product. My boys are extremely happy. product arrived late but unforseen circumstances noones fault. sometimes things happen. It was a pre order.... Communication and updates where ☆☆☆☆☆ highly recommend company xx - Melissa Taylor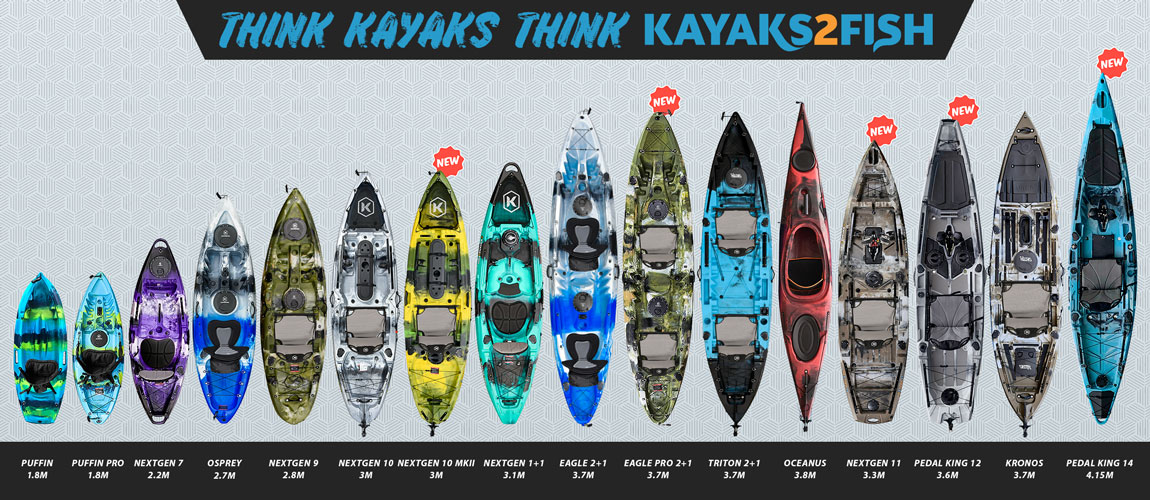 Feature Comparison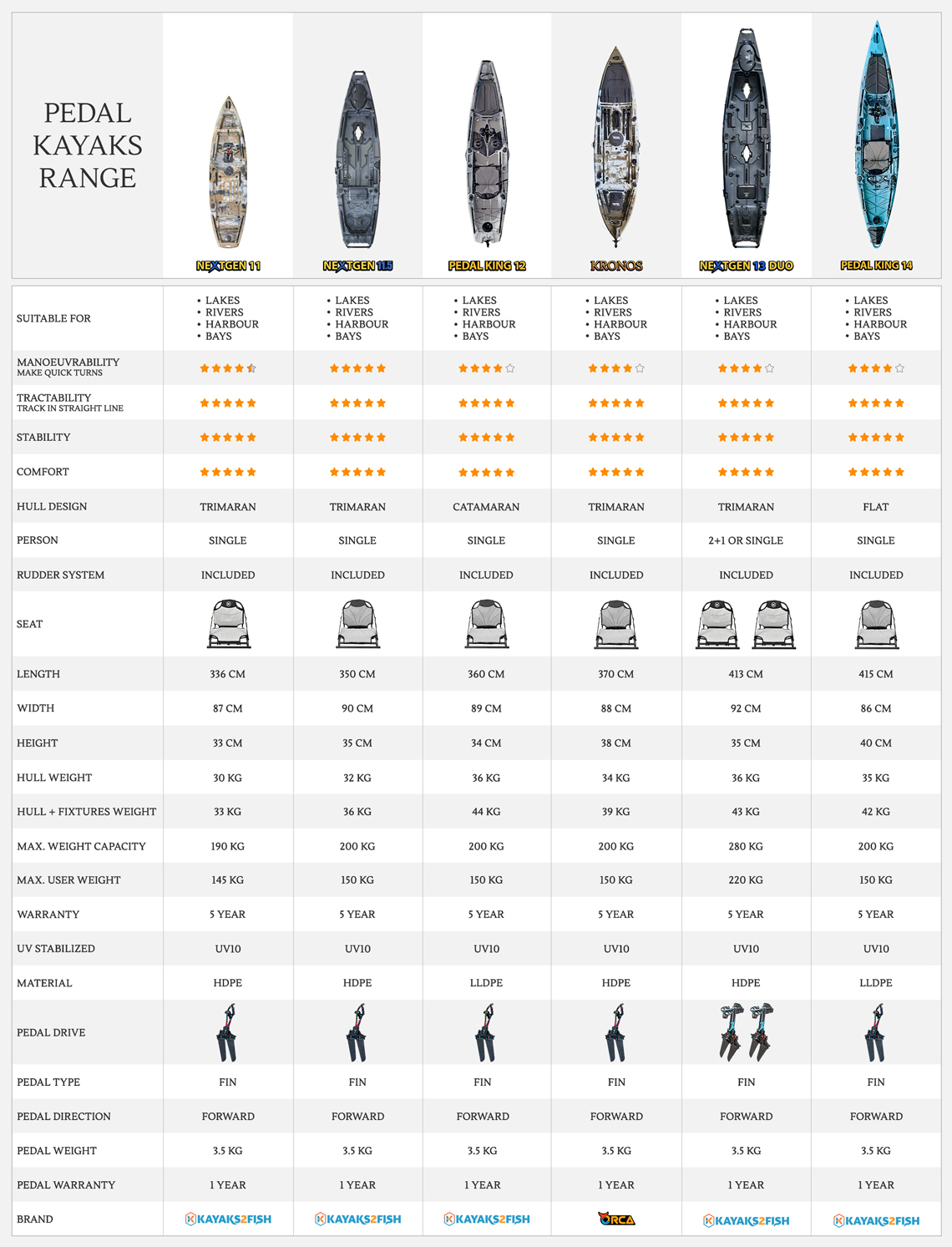 Feature Comparison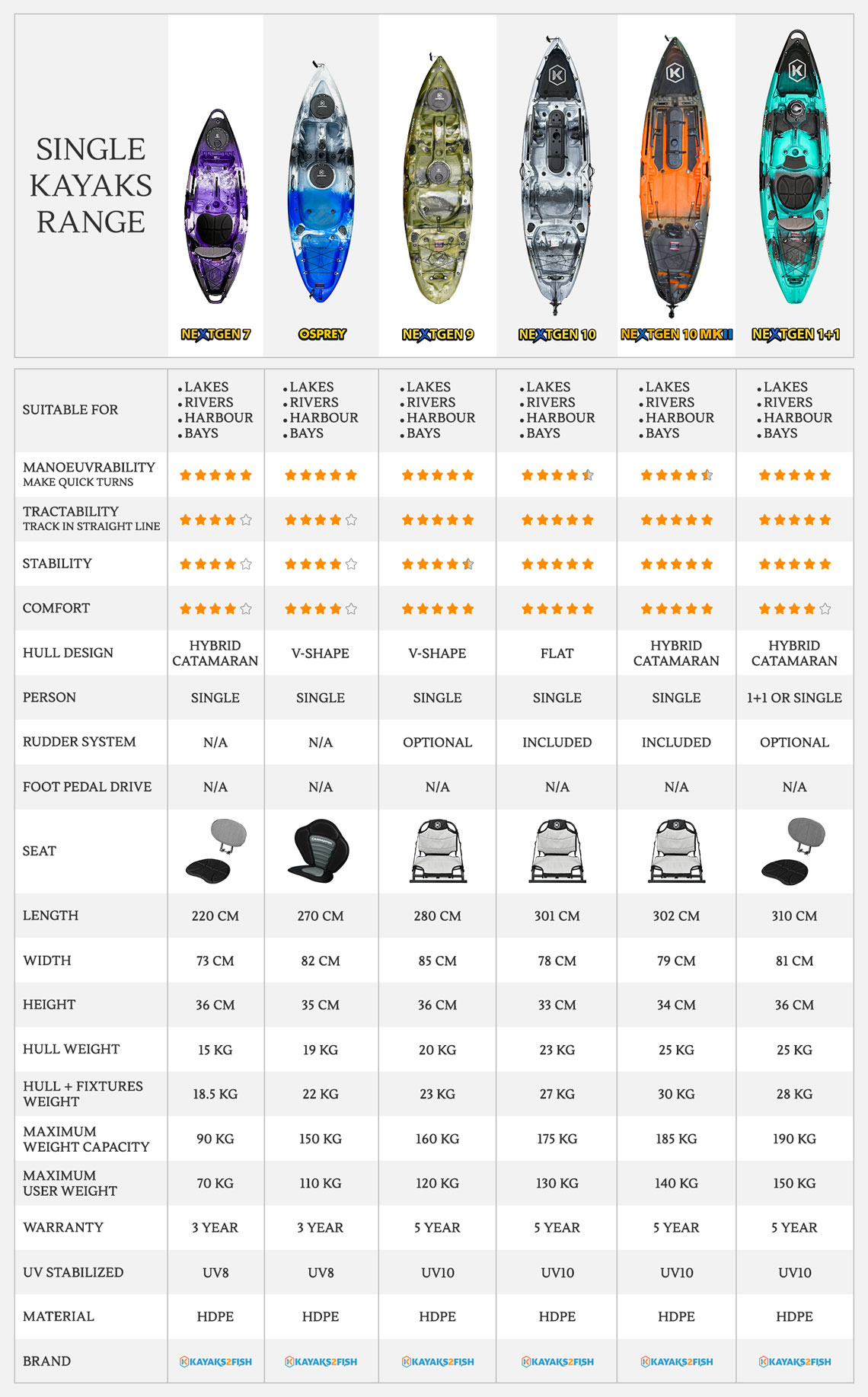 Feature Comparison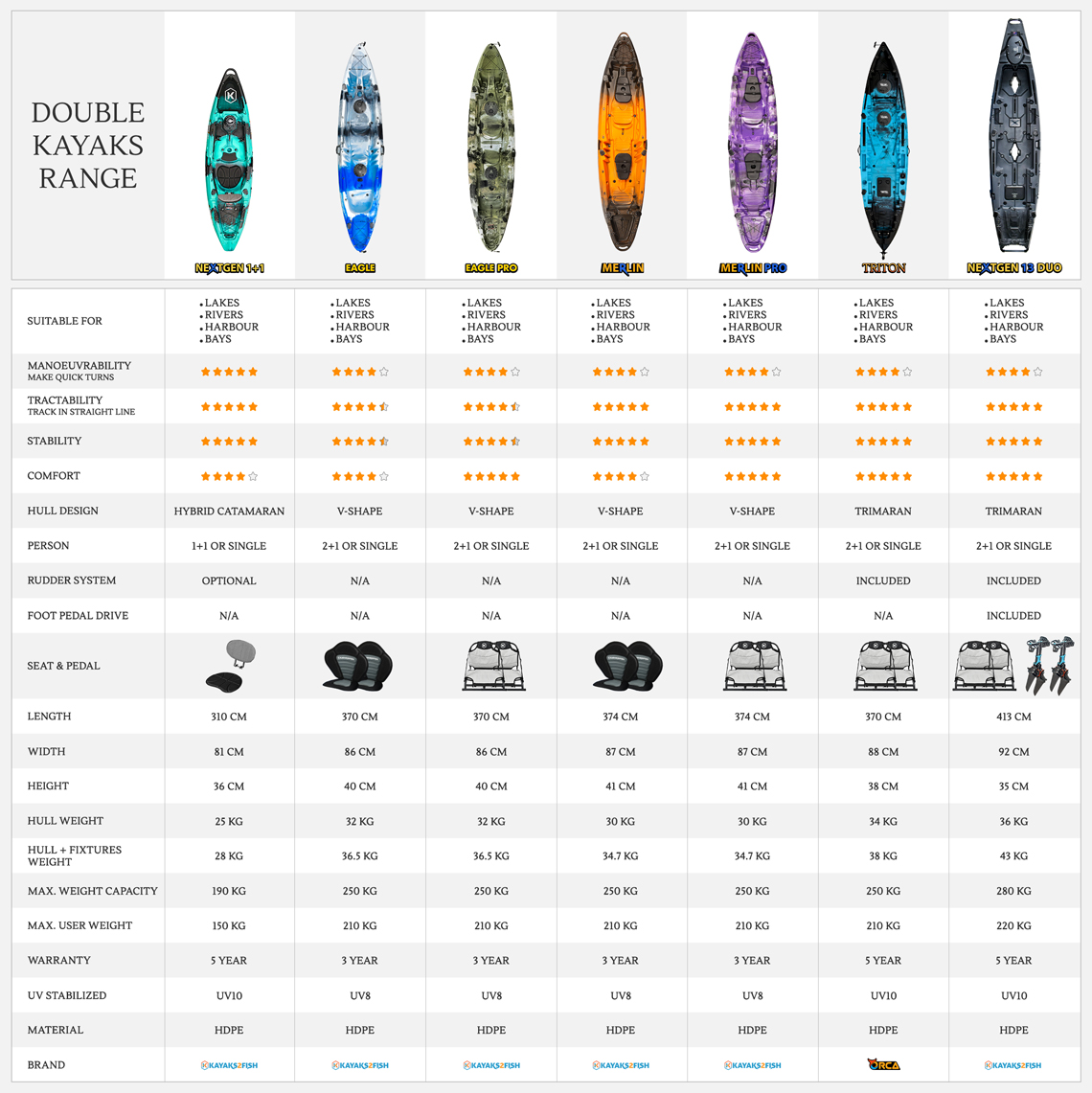 Feature Comparison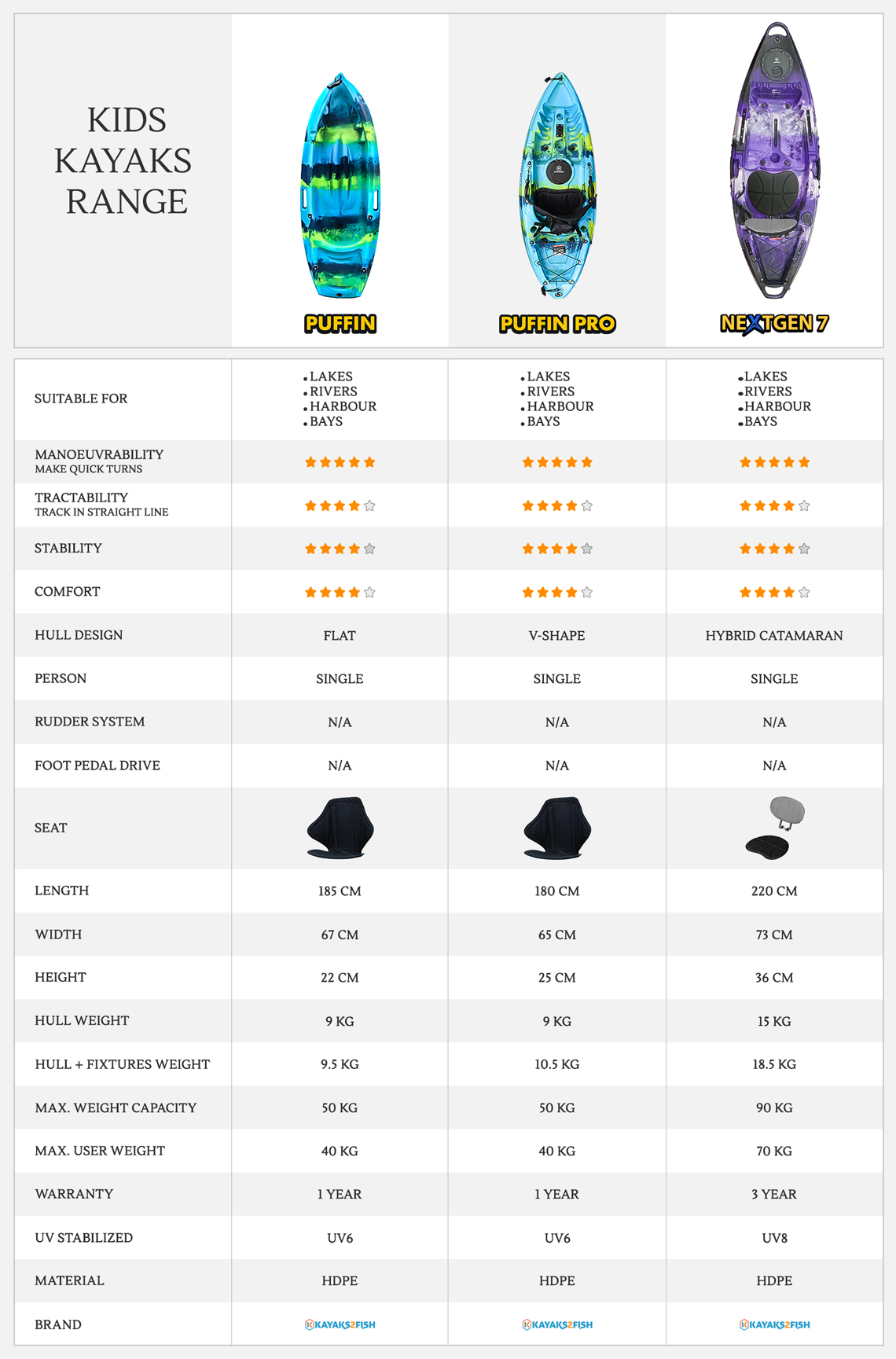 Customer Photos