Pascoe Vale South Kayaks
Are you looking for fishing kayaks near Pascoe Vale South? Great, your search ends here :) You are welcome to pick them up for free from our Melbourne Fishing & Recreational Canoes Outlet or have them shipped to Pascoe Vale South 3044 for an extra cost (Single kayaks from $20 or Tandem Kayaks from $40). Our kayaks are made with HDPE plastic imported from the UK and manufactured to meet strict Australian standards. Each kayak is treated for UV protection to make the colours last a long time. For 10 years Kayaks2Fish has focused on one thing — bringing the products that are as good as if not better than the big brand stores at a price that doesn't break the bank. We recommend you to read reviews from our customers before you purchase so you know you are not buying any cheap kayak. And just so you know we also acccept Zippay and Aferpay.
Read More
Recent Reviews:
Good service but as there is no actual store in SA its a bit confusing as to what i am buting.Quick service but couldnt really find the small dirty warehouse that i had to collect it from - Paul w
Very satisfied with the communication throughout the whole process, My only gripe would be the website needs slight improvements especially around stock availability and placing things on B/O. Other then that I Love my Nextgen 10 MK2 - Michael W.
My family and I brought a 2 and half seater kayak a few weeks ago, product is amazing we love it. Staff were very friendly even helping my partner to put the kayak on the roof of my car would recommend higly - Chantelle Power
Hi all took my gen 10 fishing kayak out for the fist time n had fun on the water all day n was totally pleased n will b out on the water again for Australia Day ! The kayak was extremely easy to set up n handle very well ;) - Andrew
When I ordered my 2+1/2 eagle 10 weeks ago I was told it was on back order and would be a 6 week wait. I had read some positive reviews so I was prepared to wait. True to their word I received an email 2 days before the due date to say my kayak had arrived at the warehouse. The following day I was told it was able to be picked up. I was a little bit anxious of what to expect, as this was my first kayak purchase. Drove over to the warehouse (smaller than I expected) on way home from work. The staff were very helpful loading it onto my trailer. When I arrived home I quickly unwrapped it to find everything was there and it was in excellent condition. I wasn't sure how I'd go handling a 2+1/2 on my own. I took it down to our local lake for a test run. I was pleasantly surprised how stable and easy it was to manoeuvre. I tried all seating positions. All ok. I decided to sit in in the rear. Little bit nose high but ok. Even spent an hour standing up in it casting lures (and caught fish) Since then I have taken it out several times and absolutely love it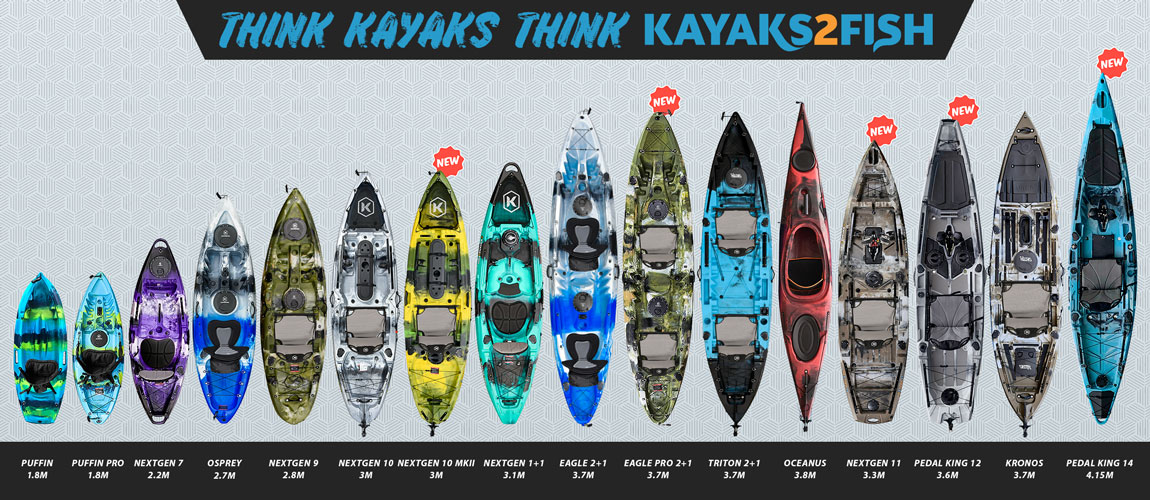 Feature Comparison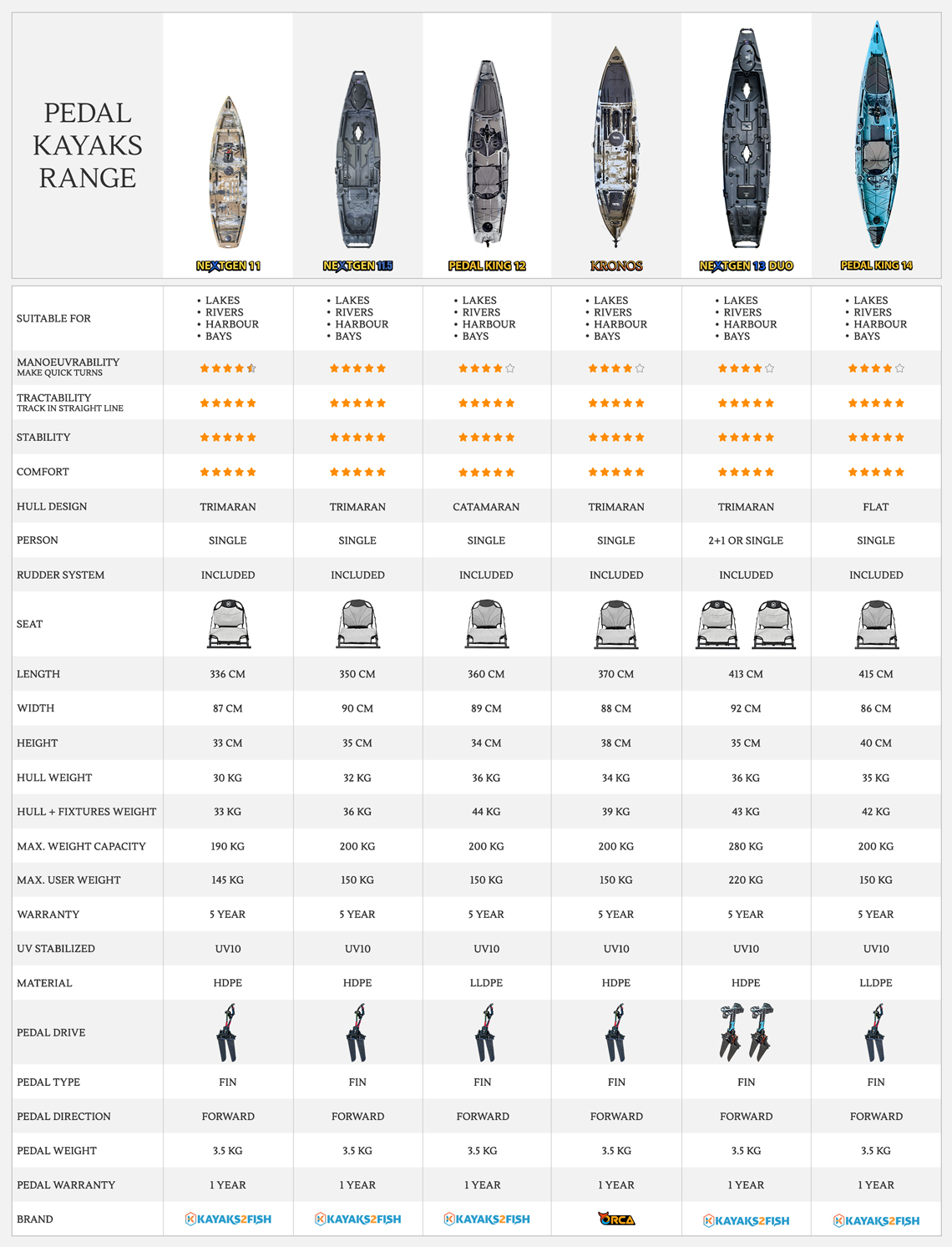 Feature Comparison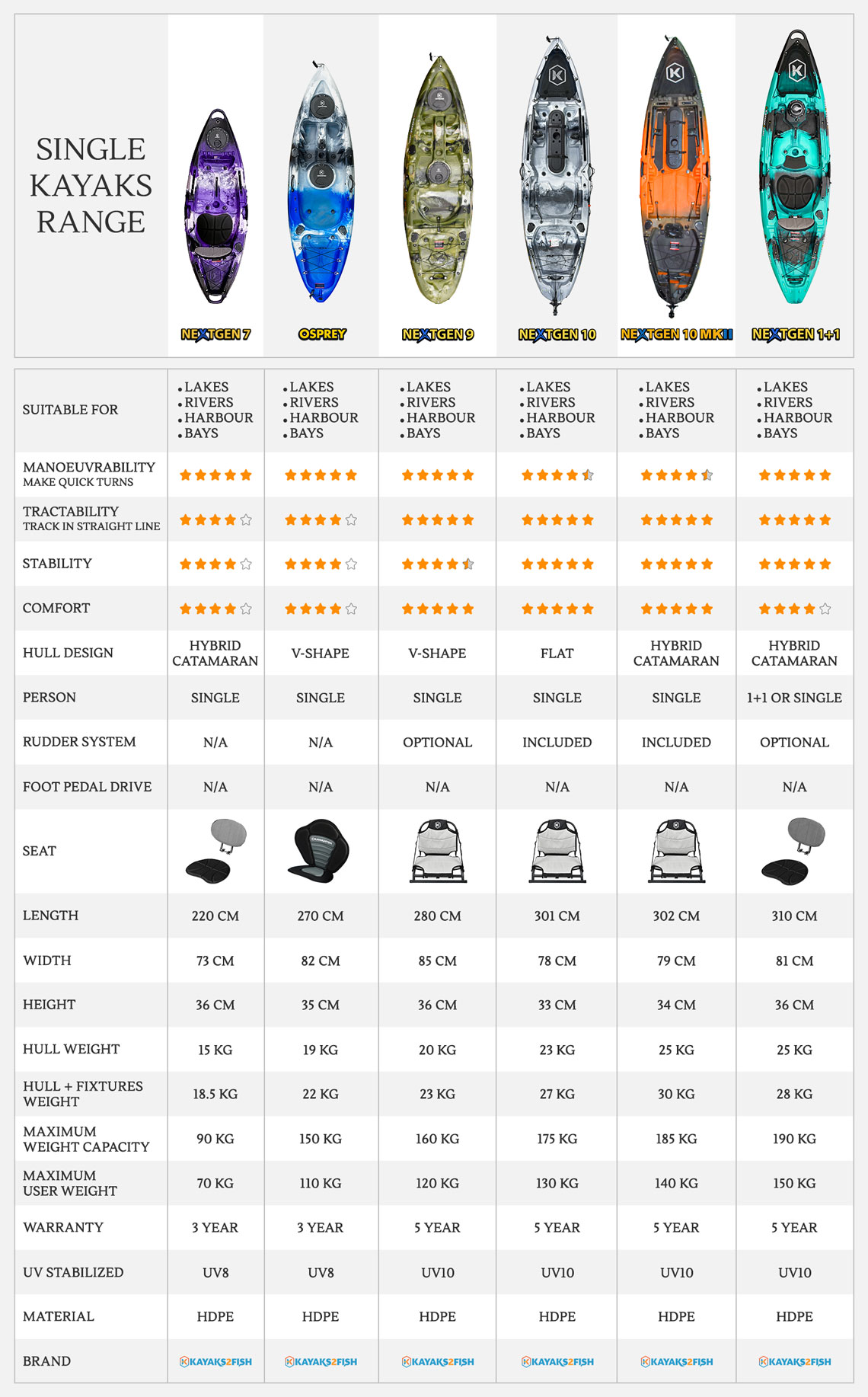 Feature Comparison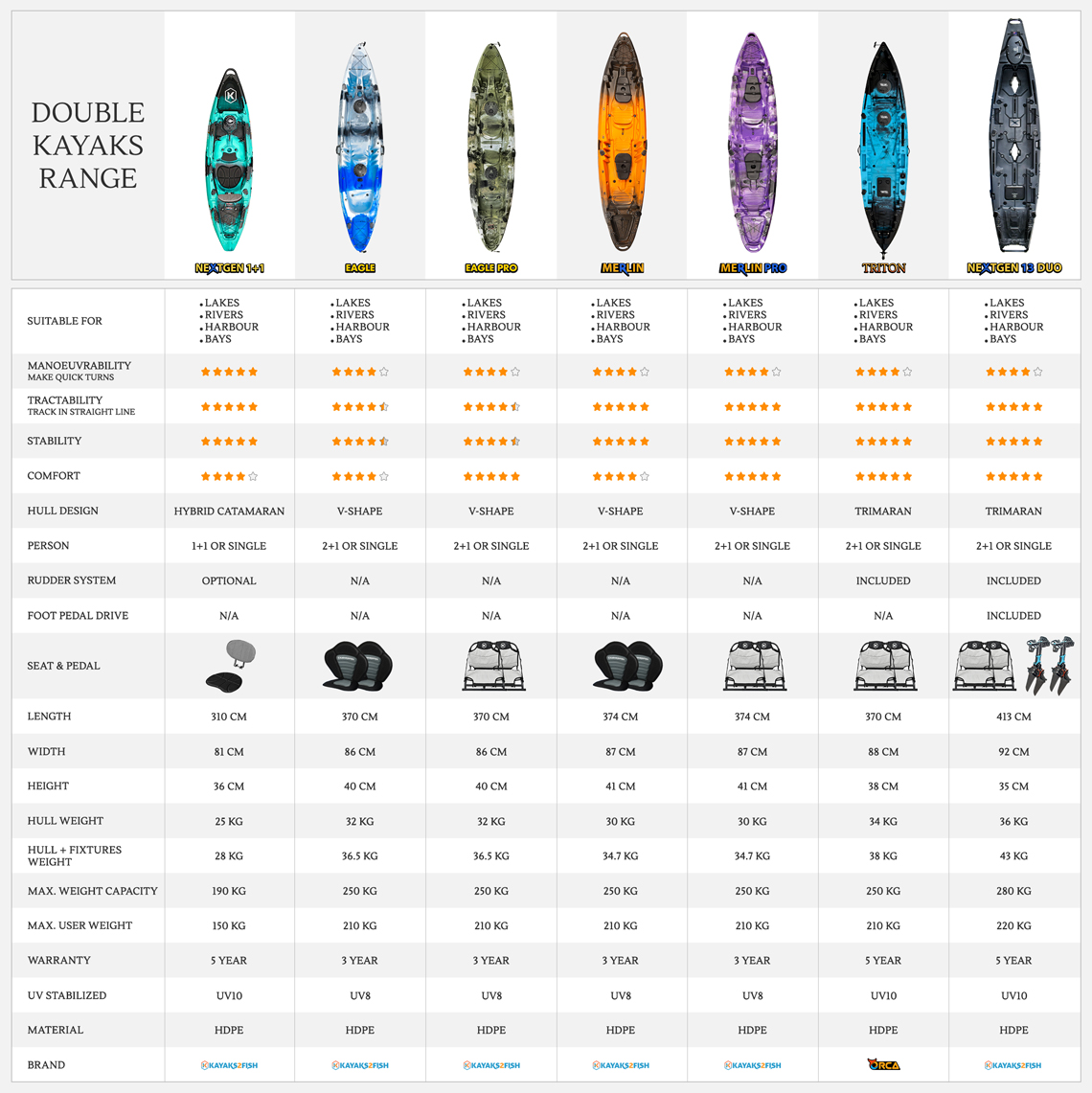 Feature Comparison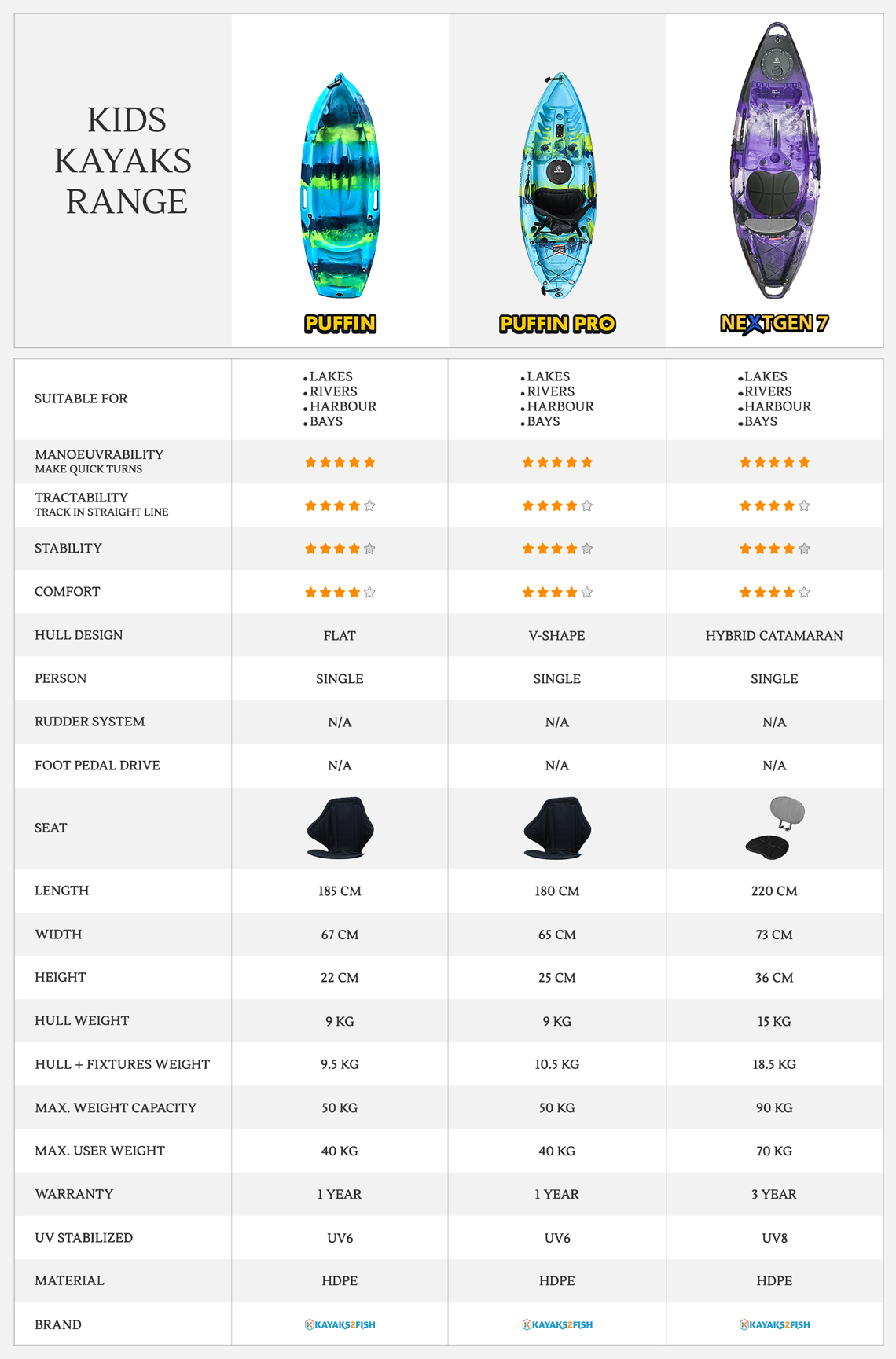 Customer Photos