Kinglake Central Kayaks
Are you looking for kayaks in Kinglake Central? Then no look further. We offer free pickup from our Melbourne Store or shipped to Kinglake Central 3757 (for an extra cost) from our Melbourne Canoes Store. We offer kayaks similar to big brand stores but at very affordable price. We use HDPE plastic imported from UK and manufacture these kayaks at highest possible standards. Our mission is to help as many people as we can to get out on the water with our kayaks that offer good value. Our Kayaks have received hundreds of positive reviews on Google, Facebook and Product Reviews. Find out why customers are raving about these kayaks. And just so you know we also acccept Zippay and Aferpay.
Read More
Recent Reviews:
Highly recommend ! I was looking at two different kayaks and was told the osprey was all I needed I don't fish. Happy with the honestly but most of all loved the kayak and quality of the gear. The live chat part is a major plus on the website. Get out on the water you won't regret it. - Trent Nichols
Love the kayak heavier than I expected. Trolley they sold me was useless had to buy another elsewhere. Gold Coast made mistakes on my order causing a delay however 5 stars for Abby for fixing it up. - Denise M.
We recently purchased two kayaks from Kayaks2Fish (one for ourselves, and a second one for our good friends). Very easy to order by phone, and we wanted it so badly we drove to Brisbane straight away to pick it up. The staff were helpful, and it was the best price we could find anywhere for a two-person fishing kayak. Had our first paddle the very next weekend with our friends (with their Kayaks2Fish kayak)...we all loved it !! The kayak was stable, easy to use, and we felt safe. We would recommend Kayaks2Fish to anybody wanting to get out there and enjoy a relaxing outing on the water! - tybfly
Excellent service, keeping the customer in the loop with any updates regarding our order, efficient and helpful service when collect our kayak from the warehouse. - Ashleigh Mitchell
Got my triton orca at the start of this year and gave it a 20 minute test. All is terrific but the heavy hull weight (34kg plus extra 4kg of fixture), which greatly reduces the use of it. Actually the 20 minute test was the first and also the last chance to have fun with it. Thinking back, while it's me to blame for this pulse purchase, the advertising back at preorder last year was misleading which claimed 30kg in weight.Now I have another burden trying to resell it which is the warranty only applies to the original buyer.No complaints about the quality but... - Liang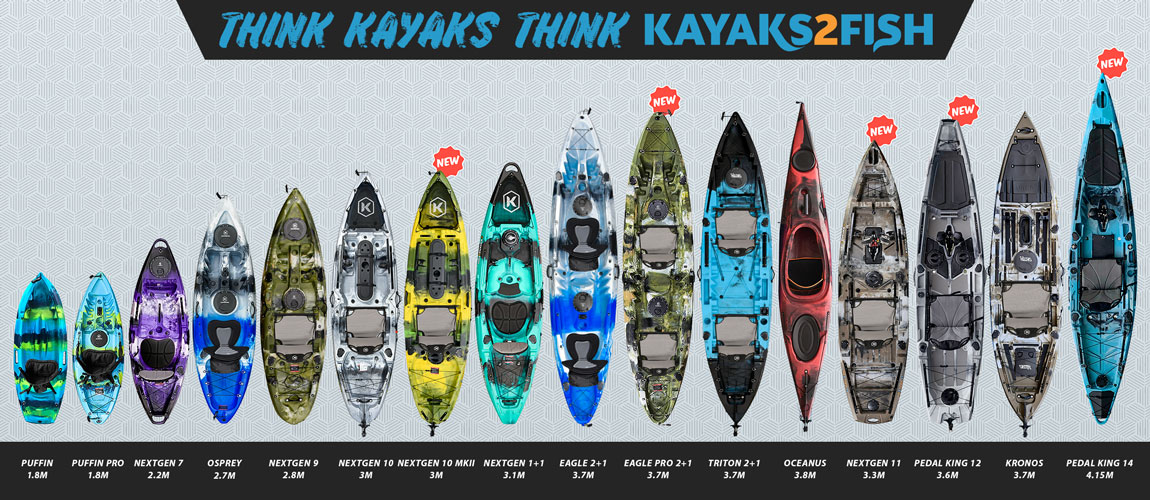 Feature Comparison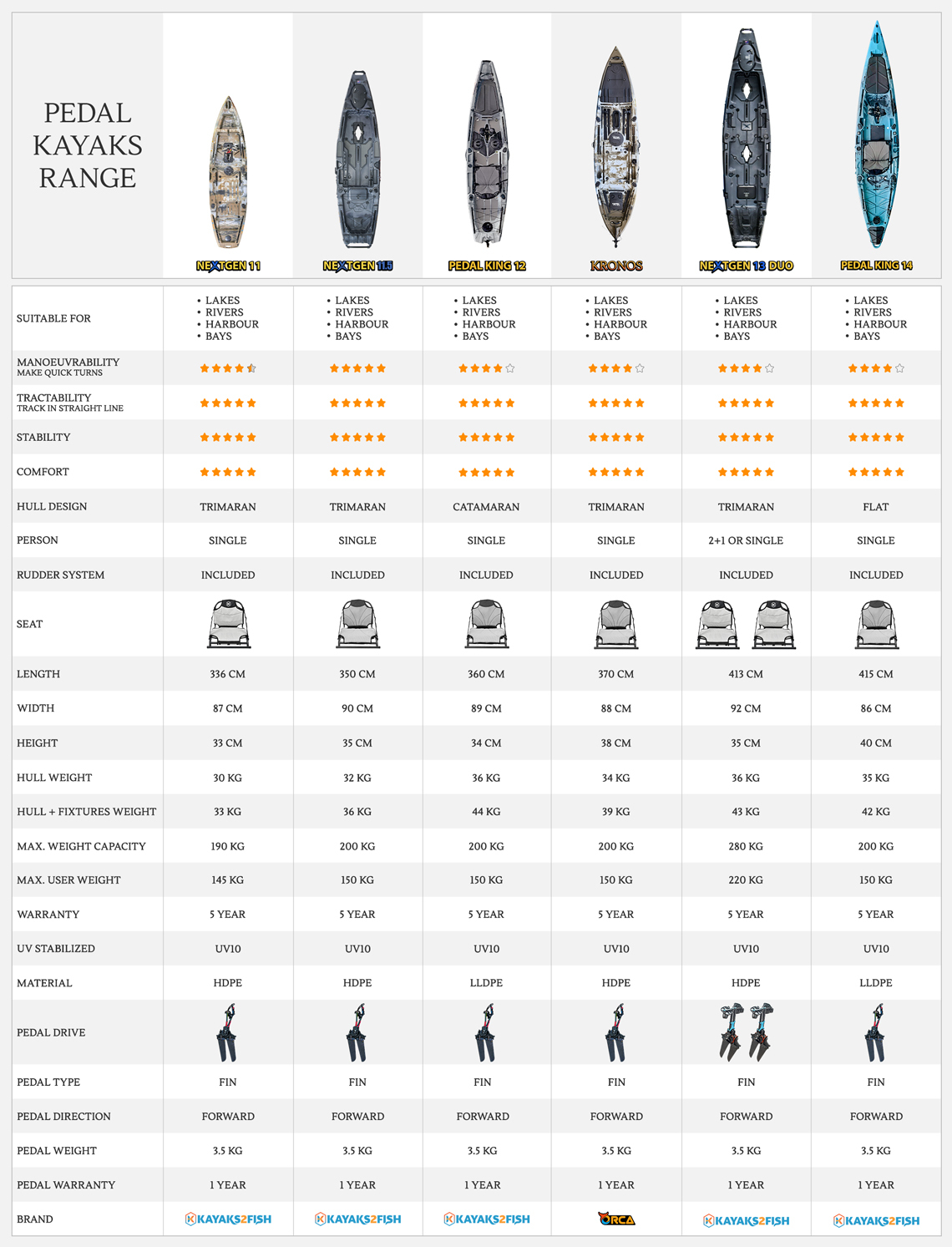 Feature Comparison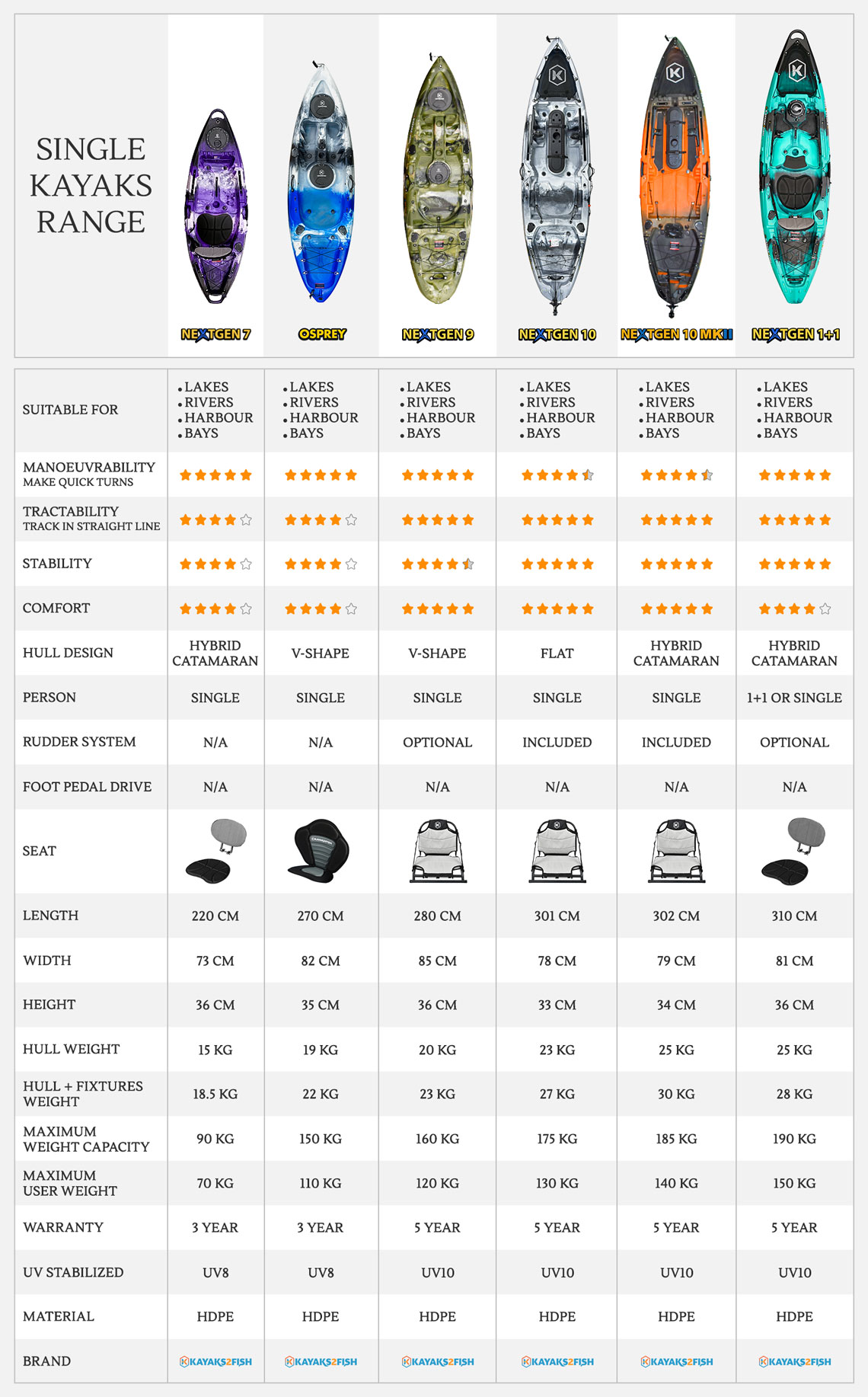 Feature Comparison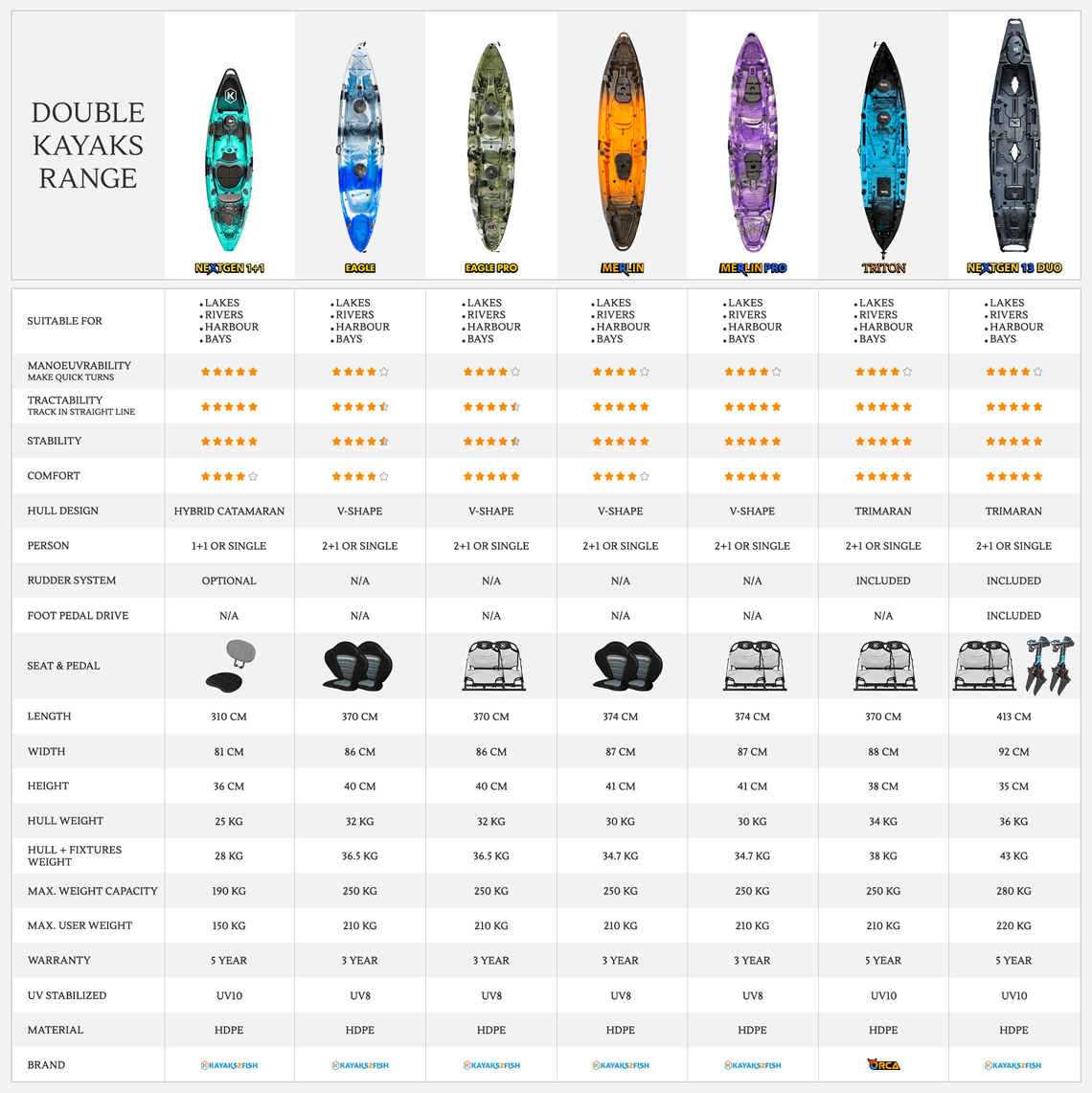 Feature Comparison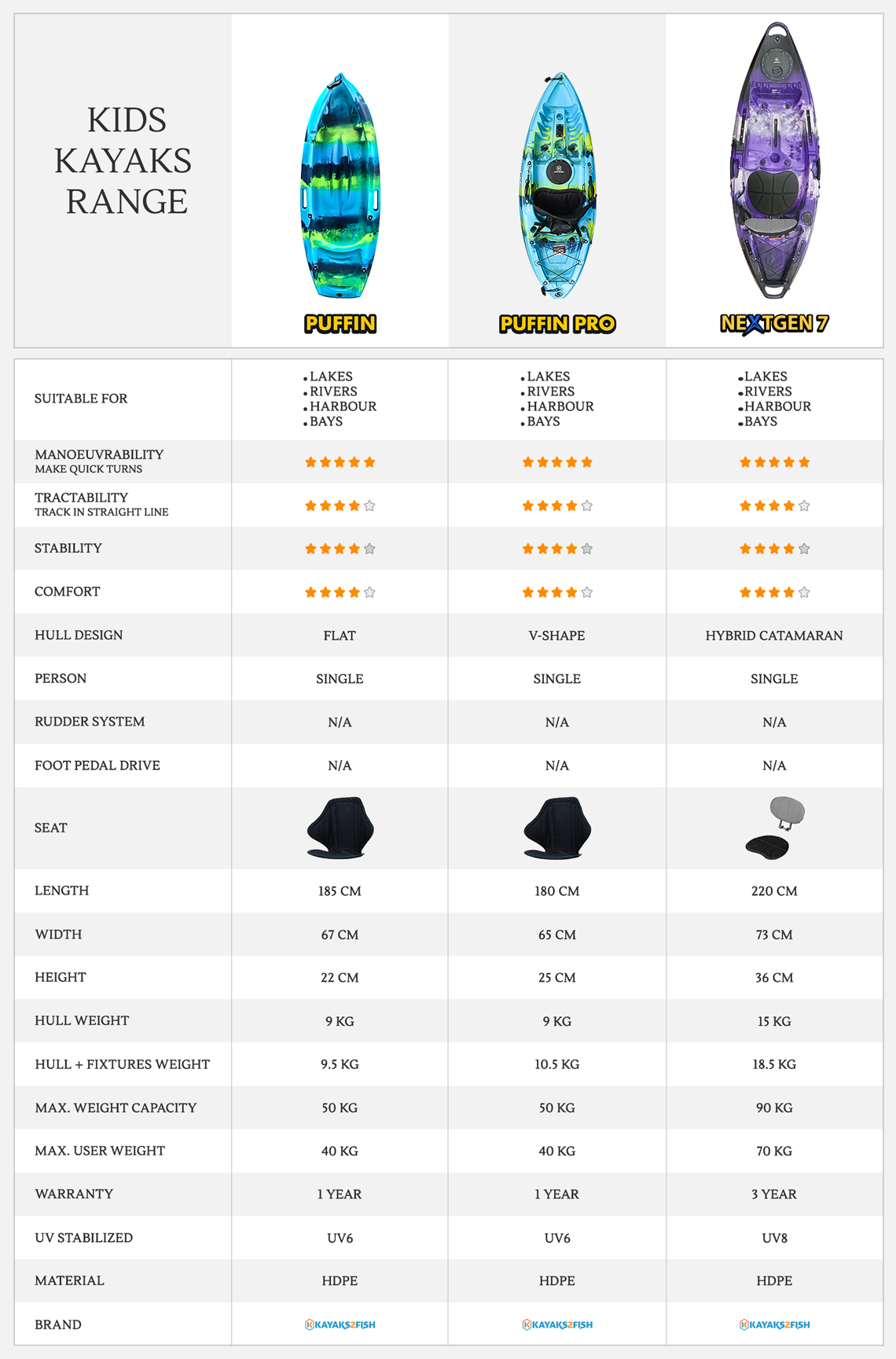 Customer Photos