Kalkee Kayaks
Are you looking for kayaks in Kalkee? Then no look further. You can have our kayaks shipped to Kalkee 3401 (for an extra cost), or pick them up from our Melbourne Fishing Canoes Warehouse. We offer kayaks similar to big brand stores but at very affordable price. We use HDPE plastic imported from UK and manufacture these kayaks at highest possible standards. For 10 years Kayaks2Fish has focused on one thing — bringing the products that are as good as if not better than the big brand stores at a price that doesn't break the bank. Regardless don't take our word for it, read reviews from hundreds of happy customers below. We accept both Zippay and Afterpay.
Read More
Recent Reviews:
Excellent kayaks, very happy with them, ordered 2, efficient service communication start to finish including pick up at Bibra Lake. - Lorraine69
I have purchased from Kayaks2Fish before and they have been excellent. However I purchased a double Kayak sunshade and I have to say its a rubbish product and definitely not worth the money. For starters the elastic rope that holds the metal poles together was snapped on opening. As I live 1600km form Brisbane and did not open the product for 3 months after purchase so not worth sending back, so I managed get them to get them to stay together, however the sunshade is flimsy and is just a very poor design. In theory the product looks good and I can see what was trying to be achieved, but sadly it just doesn't work. Just save your money and give this sunshade a miss…. Kayak2Fish is a great company and I will buy from again. - Michael Verständig
I got Egale 12 last month. It is beautiful gray camo. It was my anniversary gift from my lovely wife. Egale 12 is comfortable very handy kayak. Highly recommended. I'm really enjoying every weekend with this beauty. - Ishantha W.
Having sold my large motor boat some years ago, and being a keen fisher, land based angling was my only option. Now I can reach places away from the crowds or that a cast just cant reach. Sooooo happy. Lastly my next gen 10 is a great product for quality and design and great service. Have recommended to others and will continue to do so. Will be purchasing another in the future. Again soooo happy. - RKG
I bought a Nextgen 10 mkii Yak online earlier this year. I had looked up many other brands however being around 118kg and top heavy so the Nextgen 10mkii looked a good option, after checking a few YouTube reviews the choice was made. Build quality is solid and the rails and compartments are great. I am impressed, the only negatives are the rudder system really frustrate me, when I picked it up I was told it was easy but I have adjusted it several times and still not happy. I think it needs an update in design because it lets down a good unit. Leg room is fine for me being 5.9 however it would be an issue if you are 6 ft or more. Stability was a big concern for me being older and top heavy, I have had incidents in the past tipping over so when I launched it on the lake i was a bit wobbly at first. After a bit of time I found the yak to be fairly stable in the water, I nearly tipped it reaching for my rod so I have ordered outriggers before I launch in the sea. So after my first voyage I got home and adjusted a few things and installed some accessories ready to go out again tomorrow. So I would describe this experience like falling in love, at first she looked amazing until you went out and discovered some things you don't like but you go out again and like her more and more. Before you know it you're in love. - Christopher Agnostos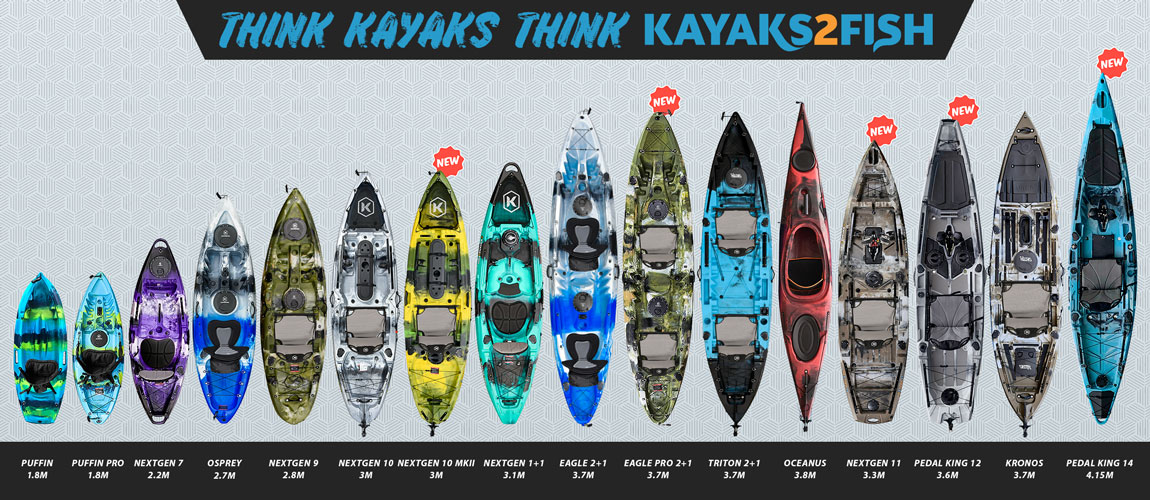 Feature Comparison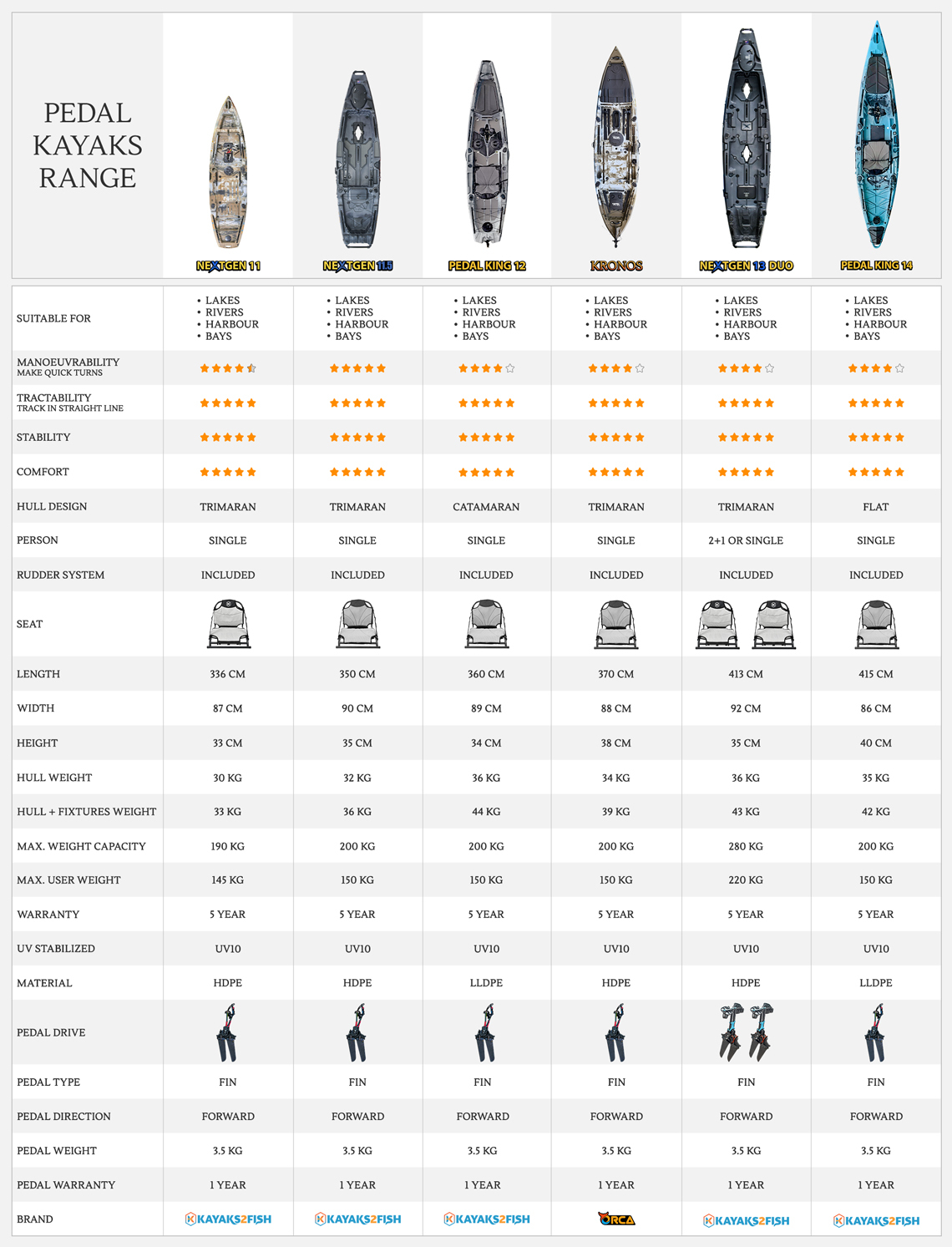 Feature Comparison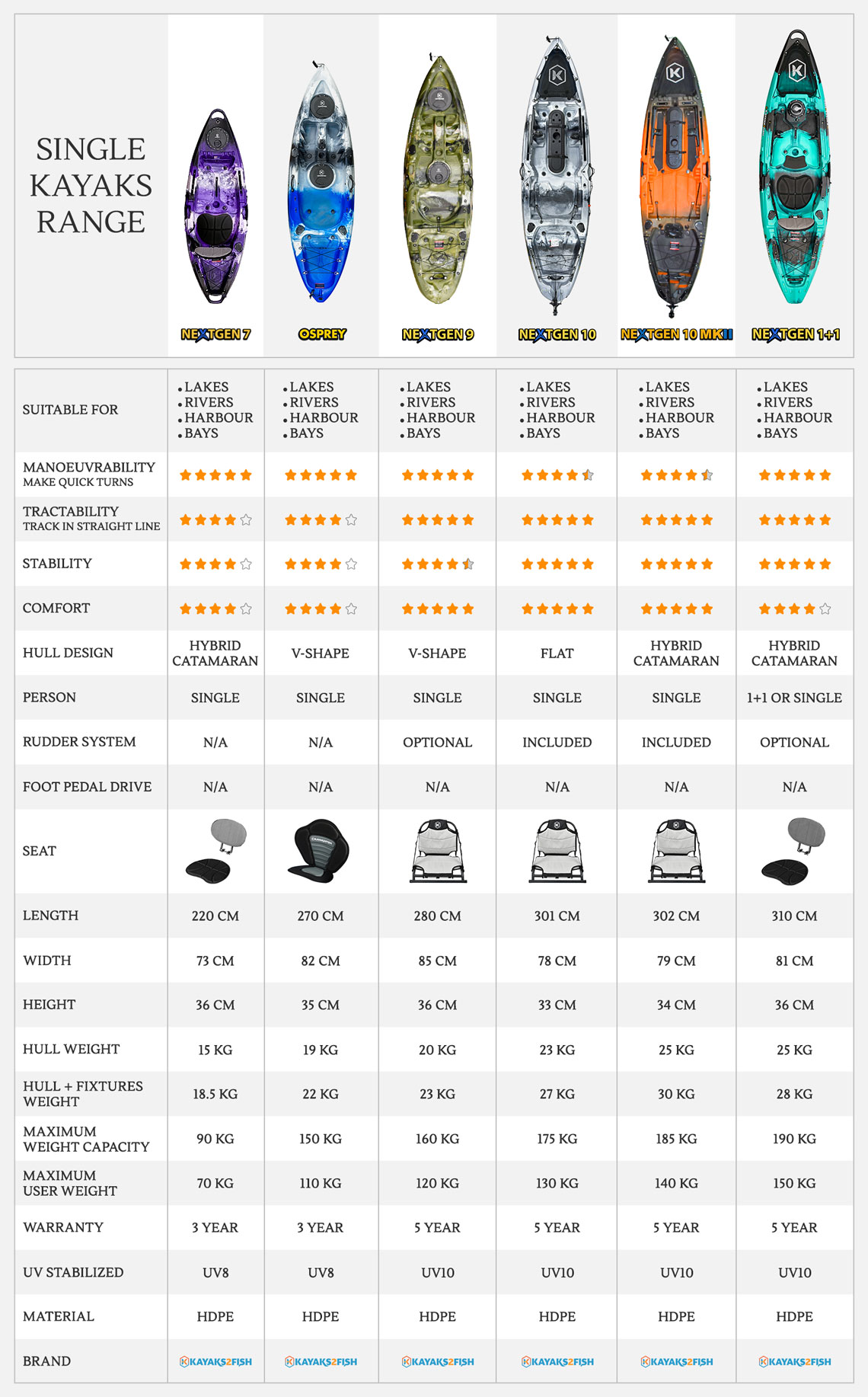 Feature Comparison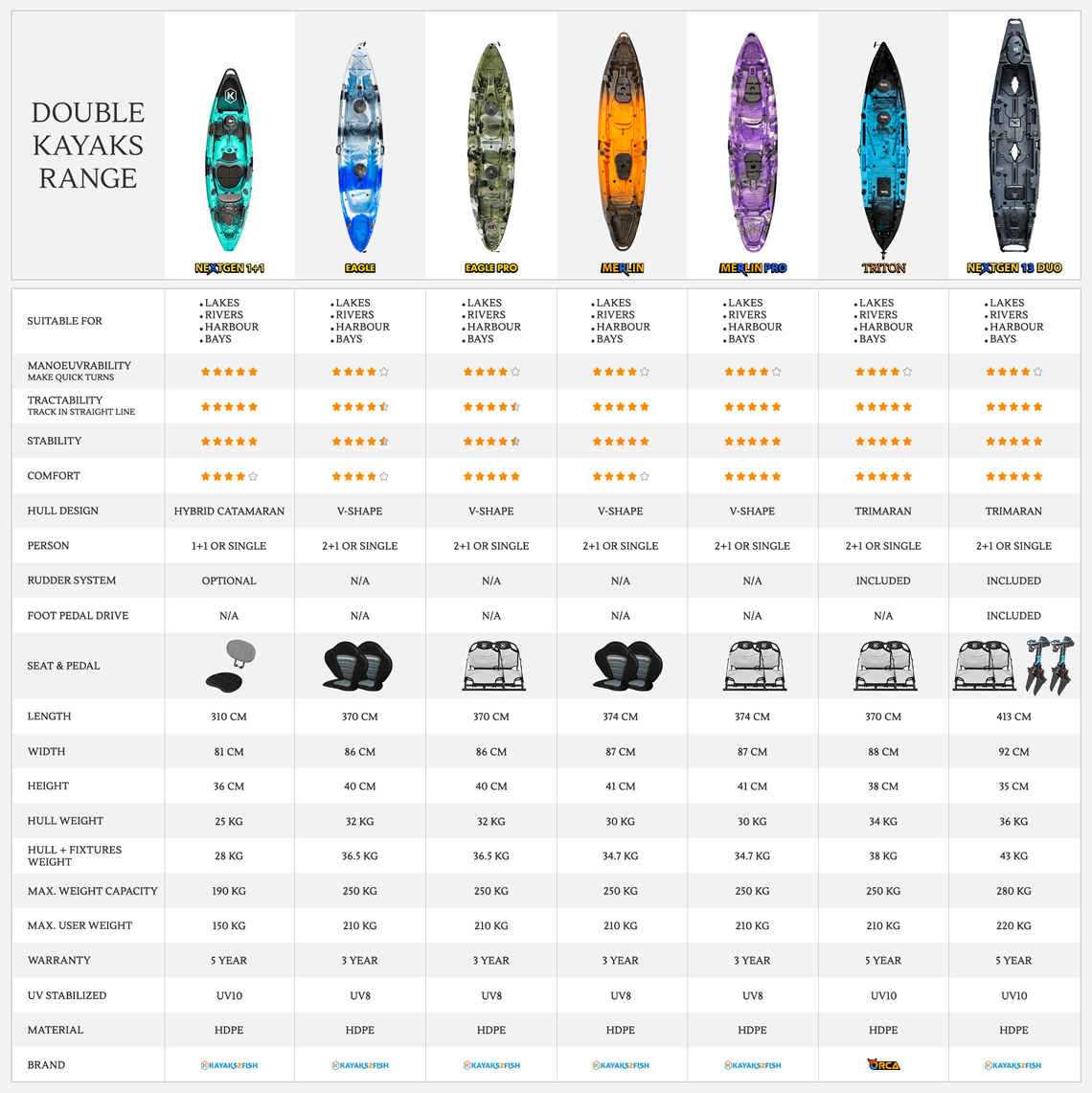 Feature Comparison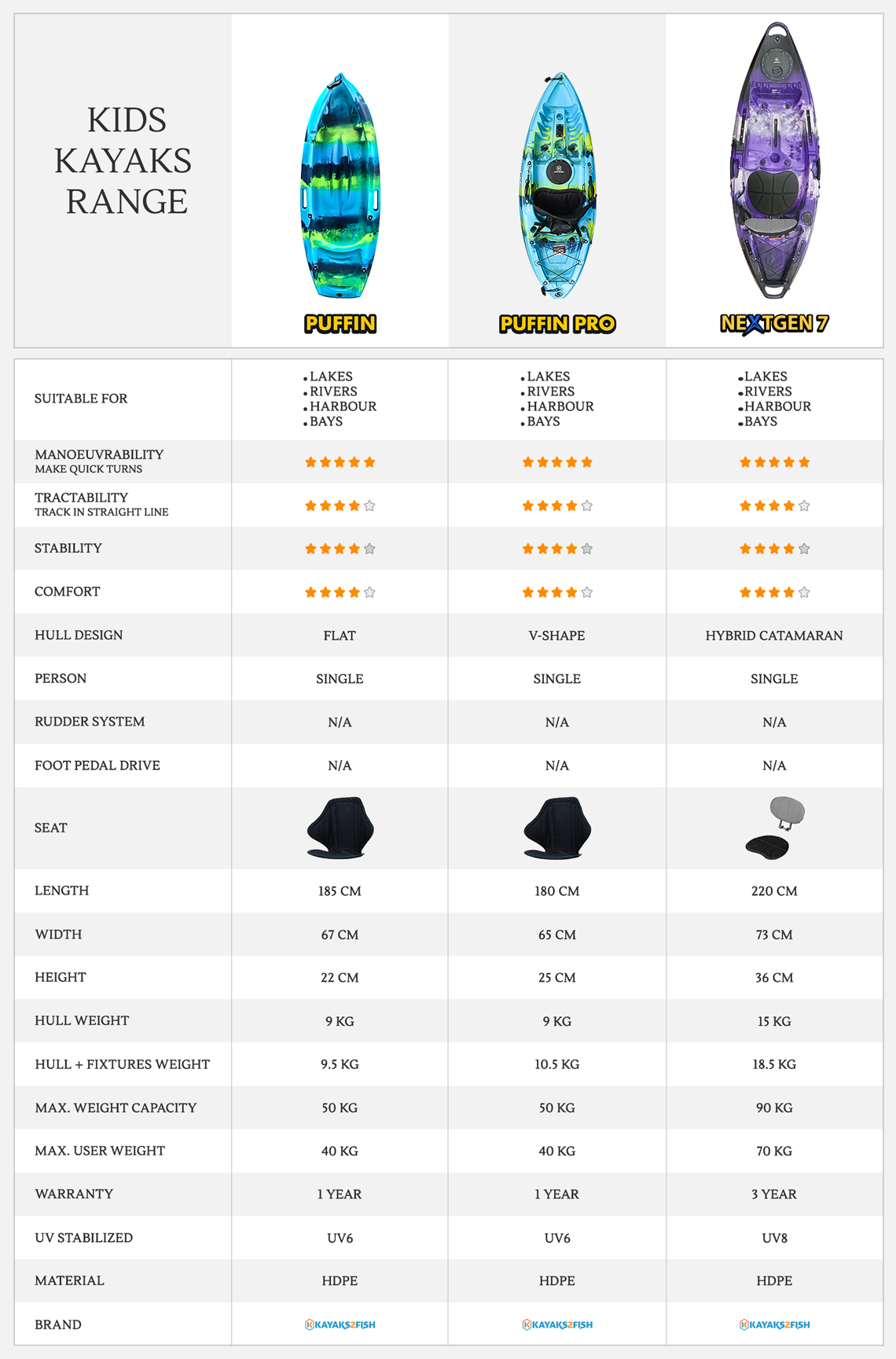 Customer Photos