Hotham Hill Kayaks
Are you looking for kayaks in Hotham Hill? Then no look further. We can deliver to Hotham Hill 3051 from just $24 per single kayak or $44 per tandem kayak from our Melbourne Fishing Canoes Warehouse. Our kayaks go through strict quality inspection and are made to meet Australian harsh climate. For 10 years Kayaks2Fish has focused on one thing — bringing the products that are as good as if not better than the big brand stores at a price that doesn't break the bank. Regardless don't take our word for it, read reviews from hundreds of happy customers below. We accept both Zippay and Afterpay.
Read More
Recent Reviews:
The nexgen10 MK11 is fantastic! It is incredibly stable in all conditions and so roomy, providing loads of space for fishing gear. We are really happiy with the purchase. The rudder gets sticky but we haven't had a chance to investigate this yet. Kayaks2fish have been very helpful to date, so I'm sure they will assist us with the rudder. - Lisa
After a couple of years researching products and prices I decided to give Kayaks2 Fish a go when the money was finally in the bank. The 80km round trip to collect the kayak was going to be a small hassle to endure, considering what was on offer and available at local suppliers. The online purchase procedure is simple. The response via text and email is immediate, advising me that my NG09 was ready for pickup at a warehouse and useful reminders about bringing necessary equipment for securing the kayak to my vehicle. I ordered at 6.25pm so the pickup trip was going to be the next morning. Here's where things went awry... a bit. The colour I ordered, though designated 'in stock', wasn't stocked at the warehouse. The warehouse owner who handles the transfer to buyers was fantastic. I was advised this happens often and is a simple matter of phoning the business direct to arrange a change to a colour in stock. Simple. That's all it took but the business needs to rectify a longstanding problem here.I found the receptionist totally helpful, polite and a calming influence. I was offered tips like checking screws for tightness (a must do because only a few didn't need a tweak) and should be done regularly.The single rivet securing the paddle blade to the shaft looks inadequate.This is a specky looking craft. I know I'll love it! Looking forward to fishing on WA rivers and protected bays. - Lynn
I've recently brought a kayak for my grandson and apart from the delivery time I've been very pleased with the ordering was made easy,he hasn't taken out yet because of the weather but he is really pleased with his kayak, i have been extremely pleased with the after sale care making sure you that you keep safe with your new kayak so definitely would recommend kayak2fish - Josie M.
Love the kayak heavier than I expected. Trolley they sold me was useless had to buy another elsewhere. Gold Coast made mistakes on my order causing a delay however 5 stars for Abby for fixing it up. - Denise M.
Kayaks are great value and easy to use for ages - Leanne Franks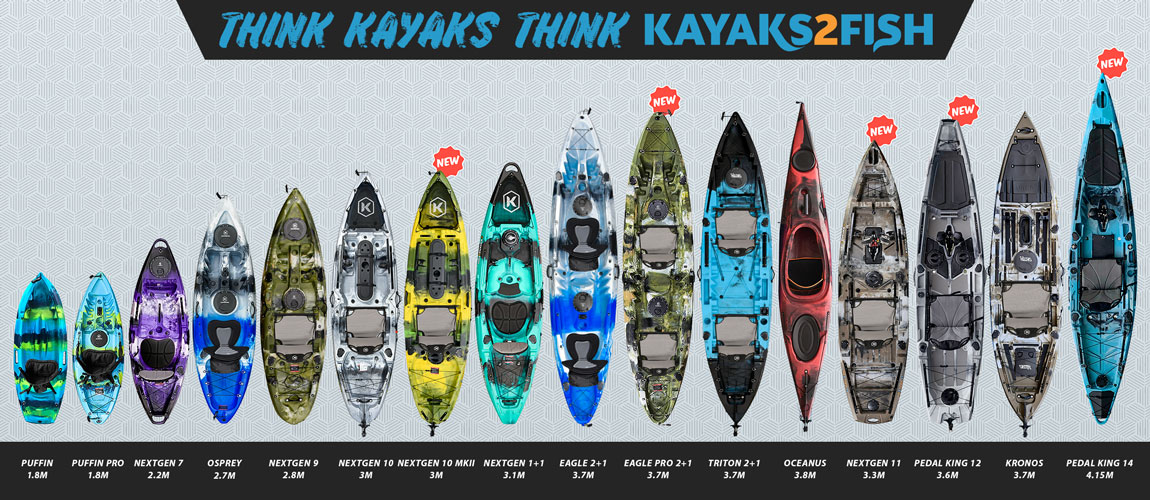 Feature Comparison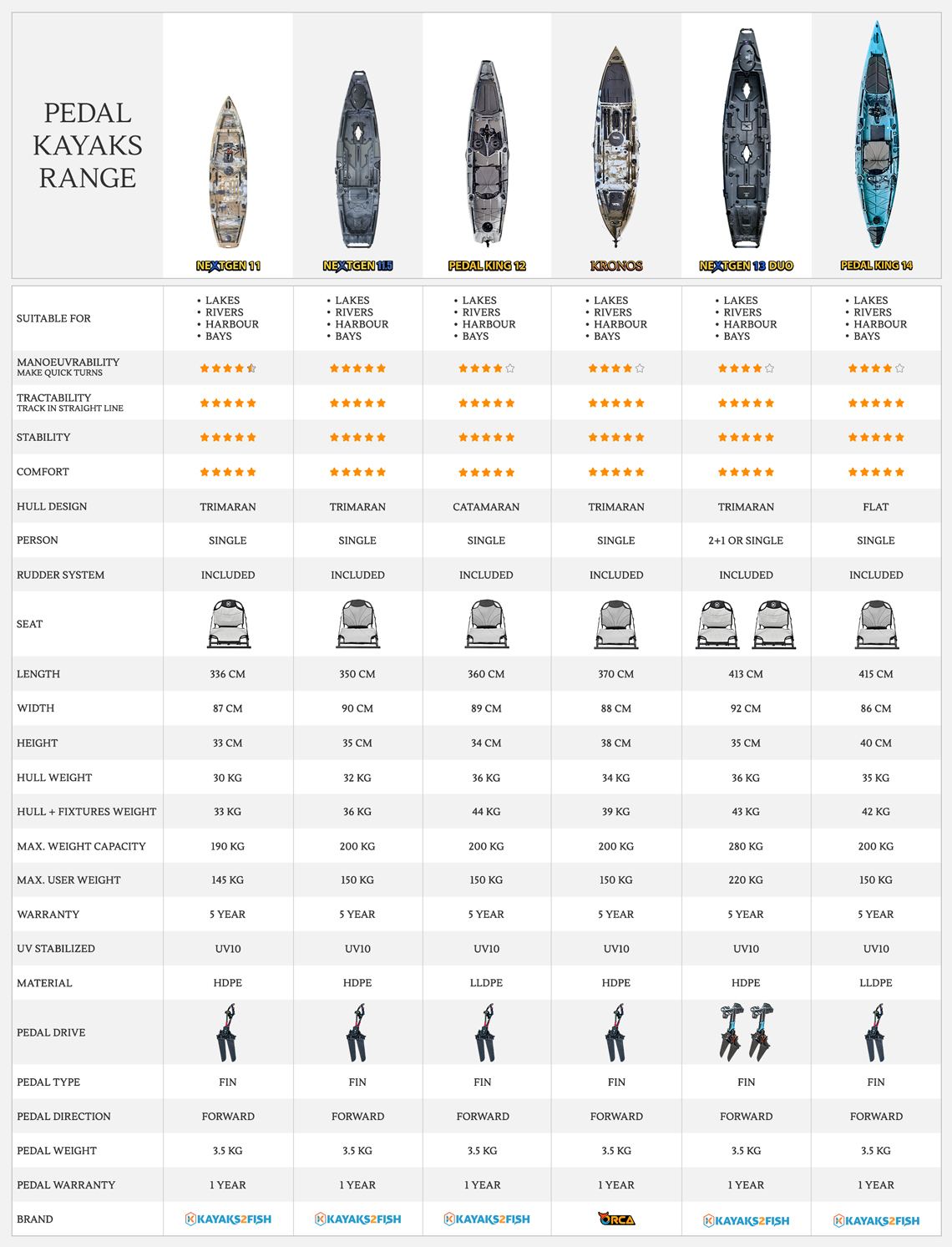 Feature Comparison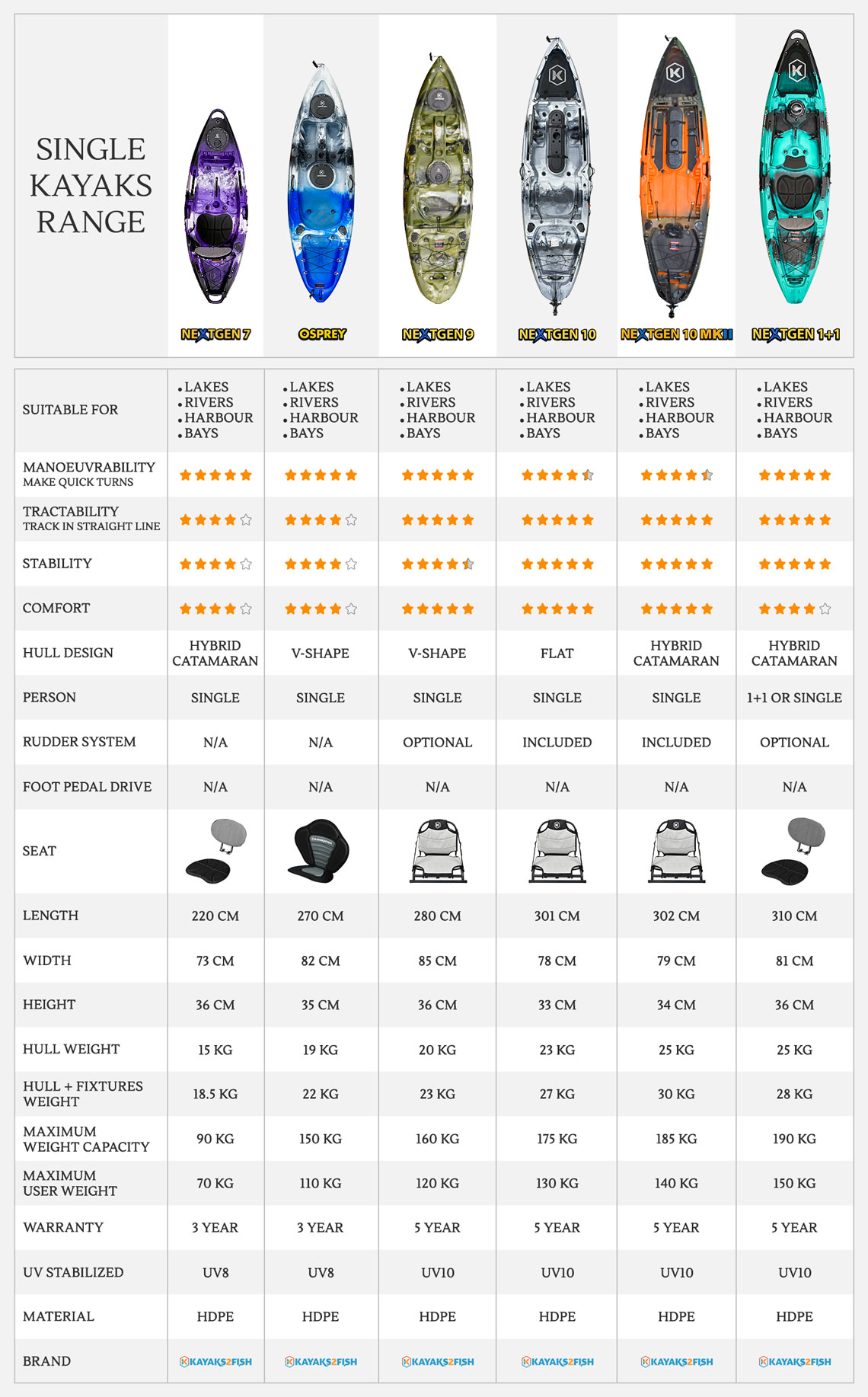 Feature Comparison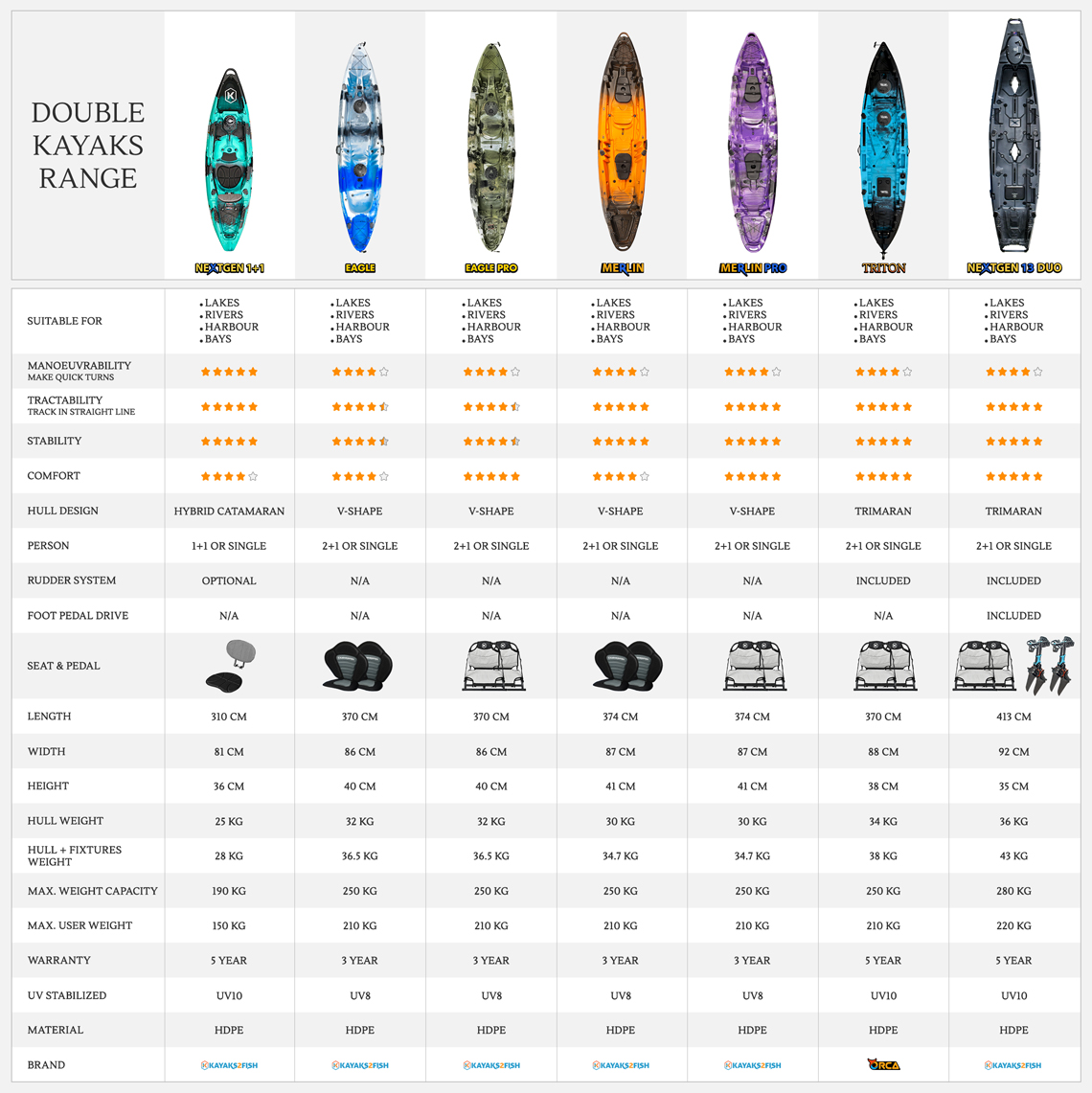 Feature Comparison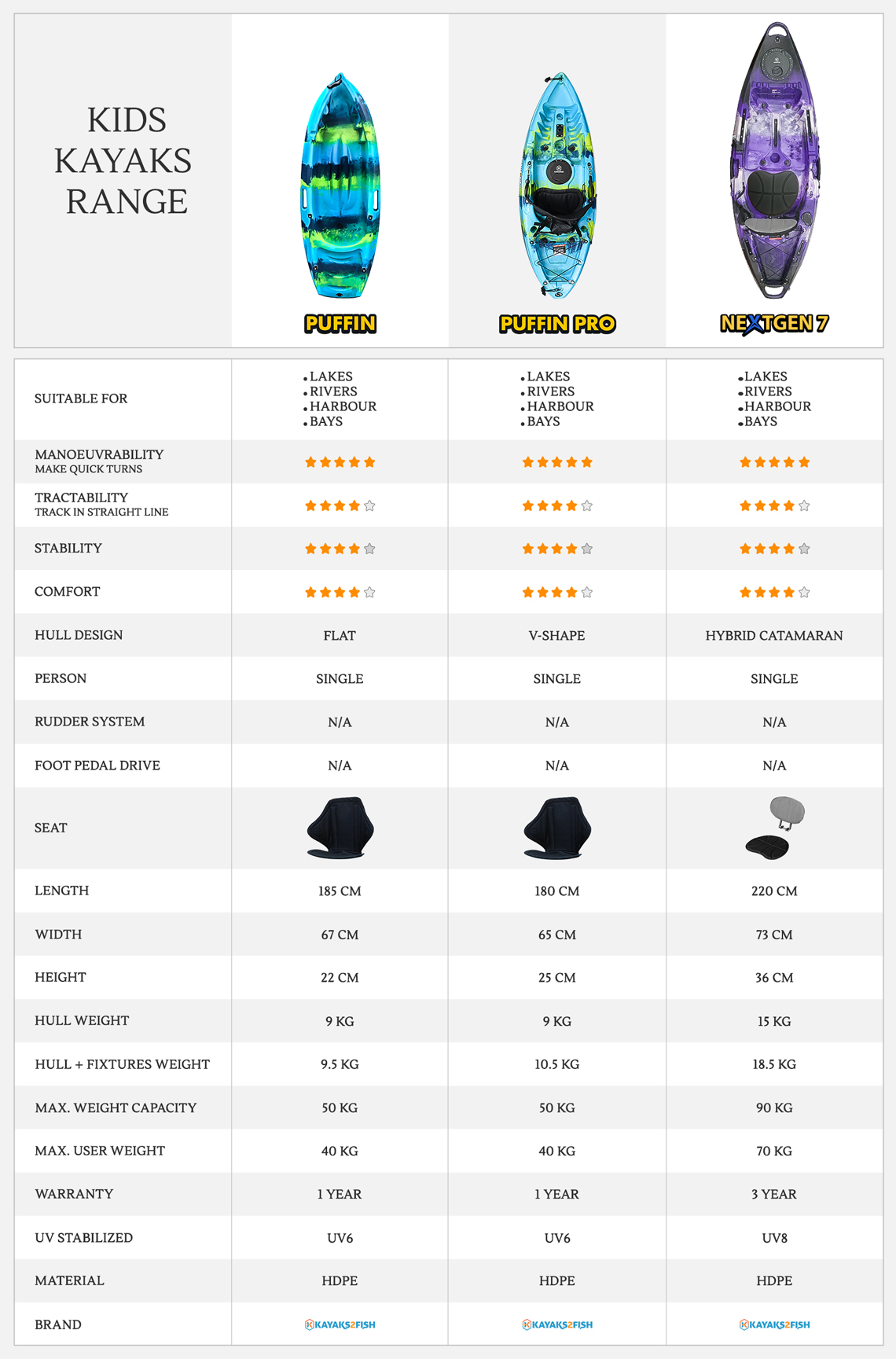 Customer Photos