Duingal Kayaks
If you are looking for fishing kayaks in Duingal then you have come to the right place. We can deliver (for an extra cost) to Duingal 4671 from our Brisbane Fishing & Recreational Kayaks Warehouse Shop. We use imported plastic (from UK) and make the kayaks to with stand harsh Ausralian conditions. For 10 years Kayaks2Fish has focused on one thing — bringing the products that are as good as if not better than the big brand stores at a price that doesn't break the bank. Before you purchase we recommend to check out feedback from our past customers, you can find them on Facebook and Google. Aferpay and Zippay accepted.
Read More
Recent Reviews:
I love my kayak and other purchases I've made. Postage has been quick and customer service replies have been really quick too. I'm really happy with accessories too that I purchased like the rudder. - Andrew
The kayak i bought is the Kronos Orca Bahamas. Its a big kayak and feels heavier than the listed 34kg. Its definitely a 2 person lift to get it onto the car and my GF struggled a bit with the other end. Its well built and stable. There is so much too it I'm really happy with how good value it is. Seriously good value. - Michael S.
We recently purchased two kayaks from Kayaks2Fish (one for ourselves, and a second one for our good friends). Very easy to order by phone, and we wanted it so badly we drove to Brisbane straight away to pick it up. The staff were helpful, and it was the best price we could find anywhere for a two-person fishing kayak. Had our first paddle the very next weekend with our friends (with their Kayaks2Fish kayak)...we all loved it !! The kayak was stable, easy to use, and we felt safe. We would recommend Kayaks2Fish to anybody wanting to get out there and enjoy a relaxing outing on the water! - tybfly
The rod holders are both at the back and front, none in the middle so when you take the 2 person out solo it makes it difficult to fish from... still a nice yak though - Die Mantra Beats
Arrived later than expected but communication was world class. Arrived via courier with plenty of protection and complete and ready. - Frogwest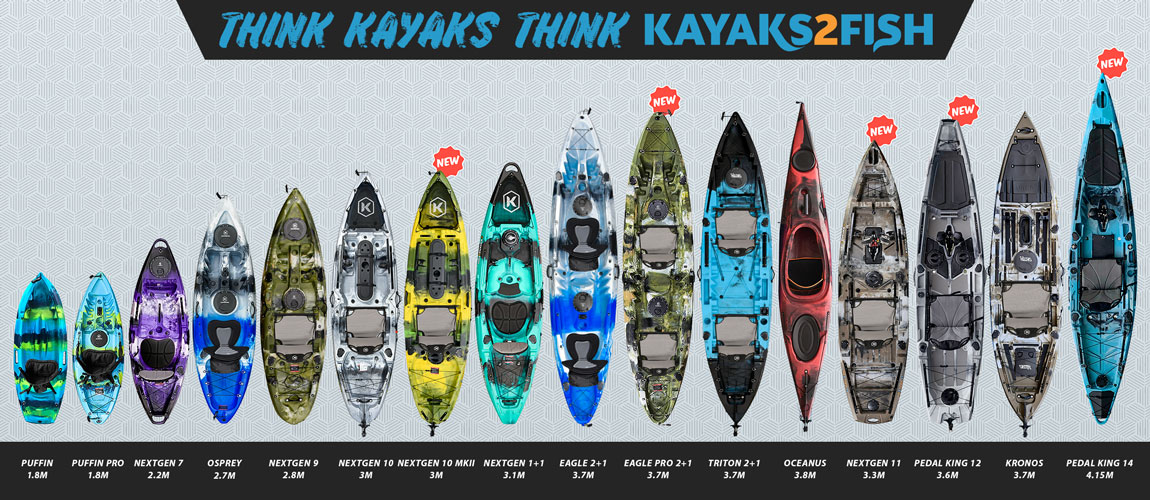 Feature Comparison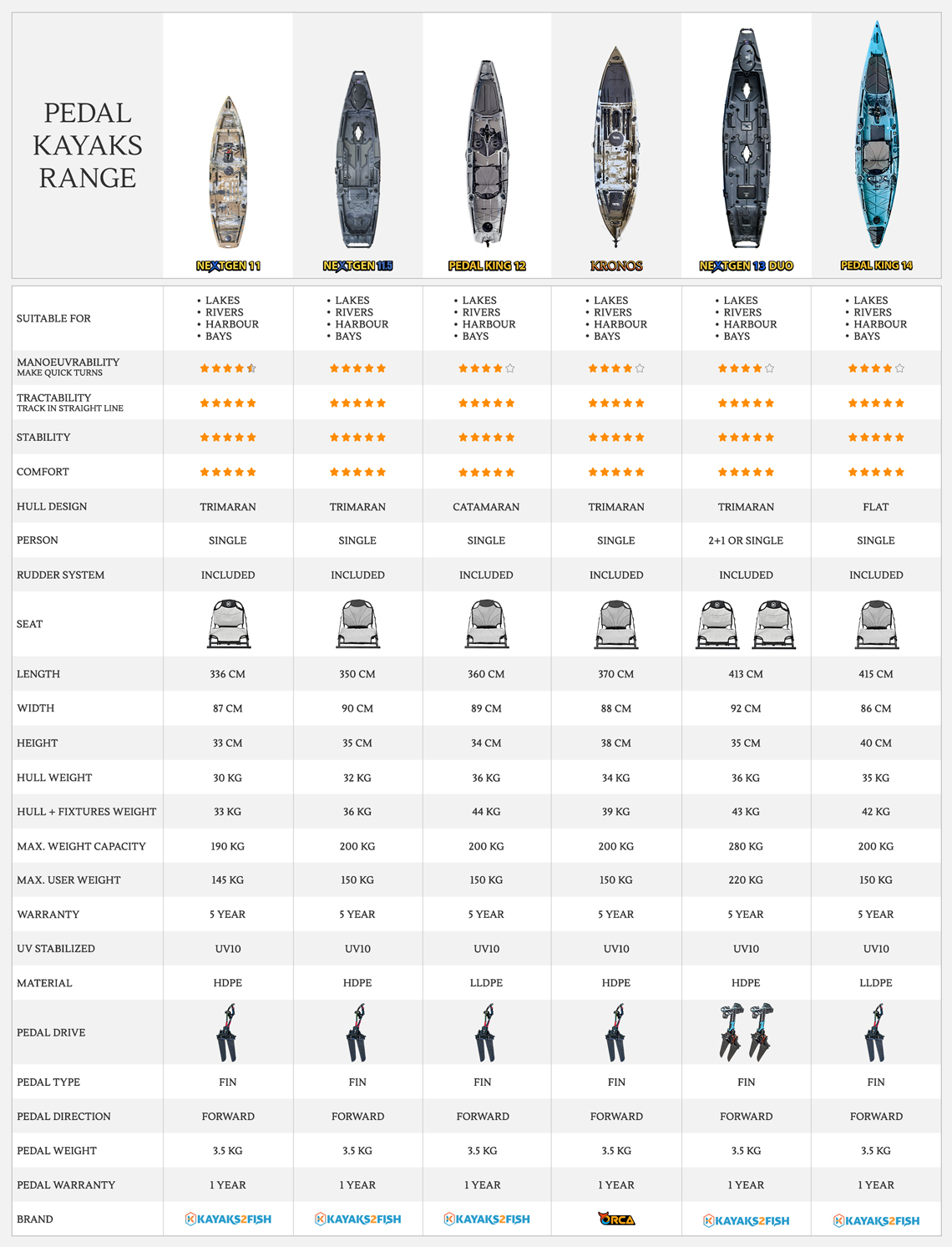 Feature Comparison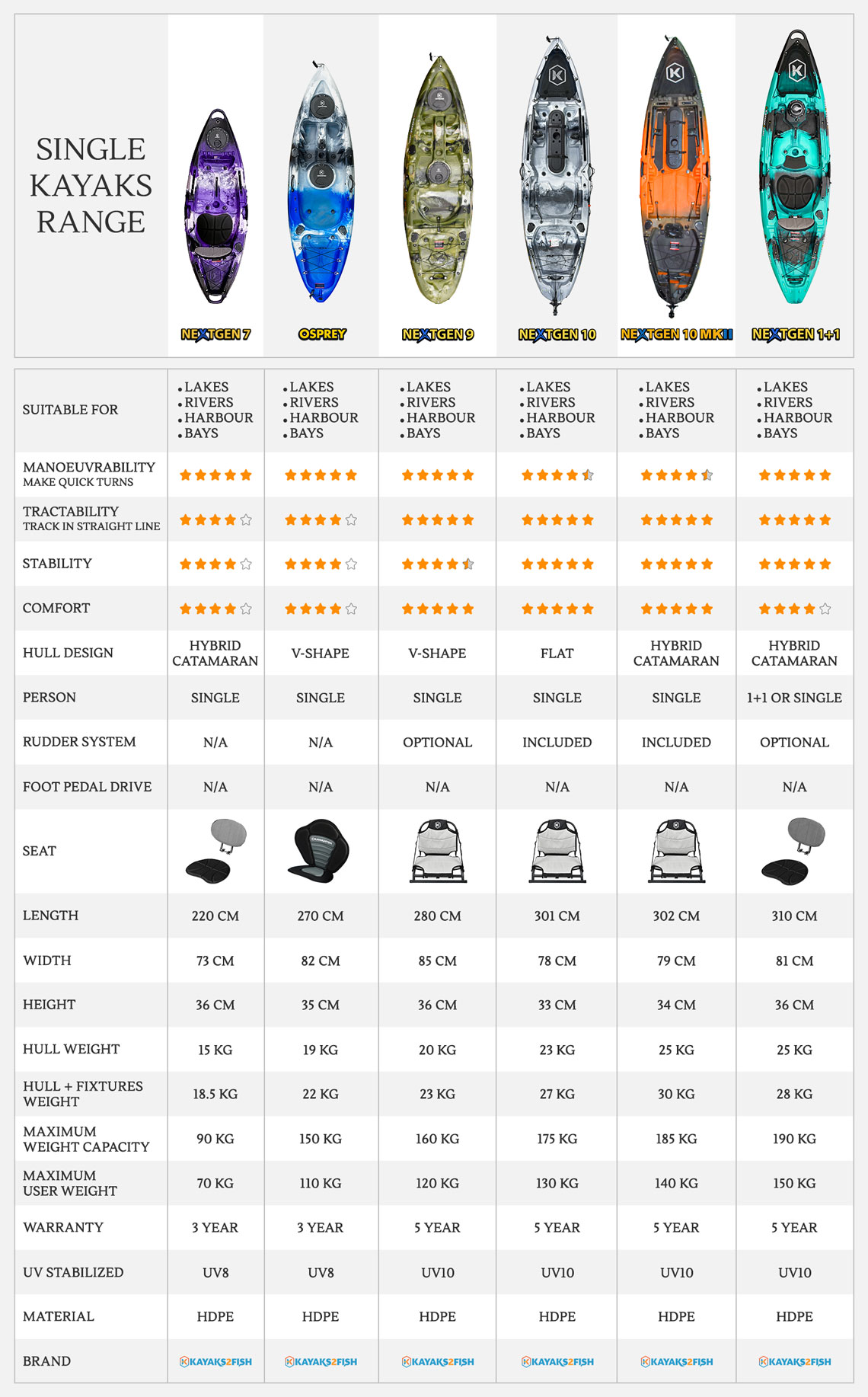 Feature Comparison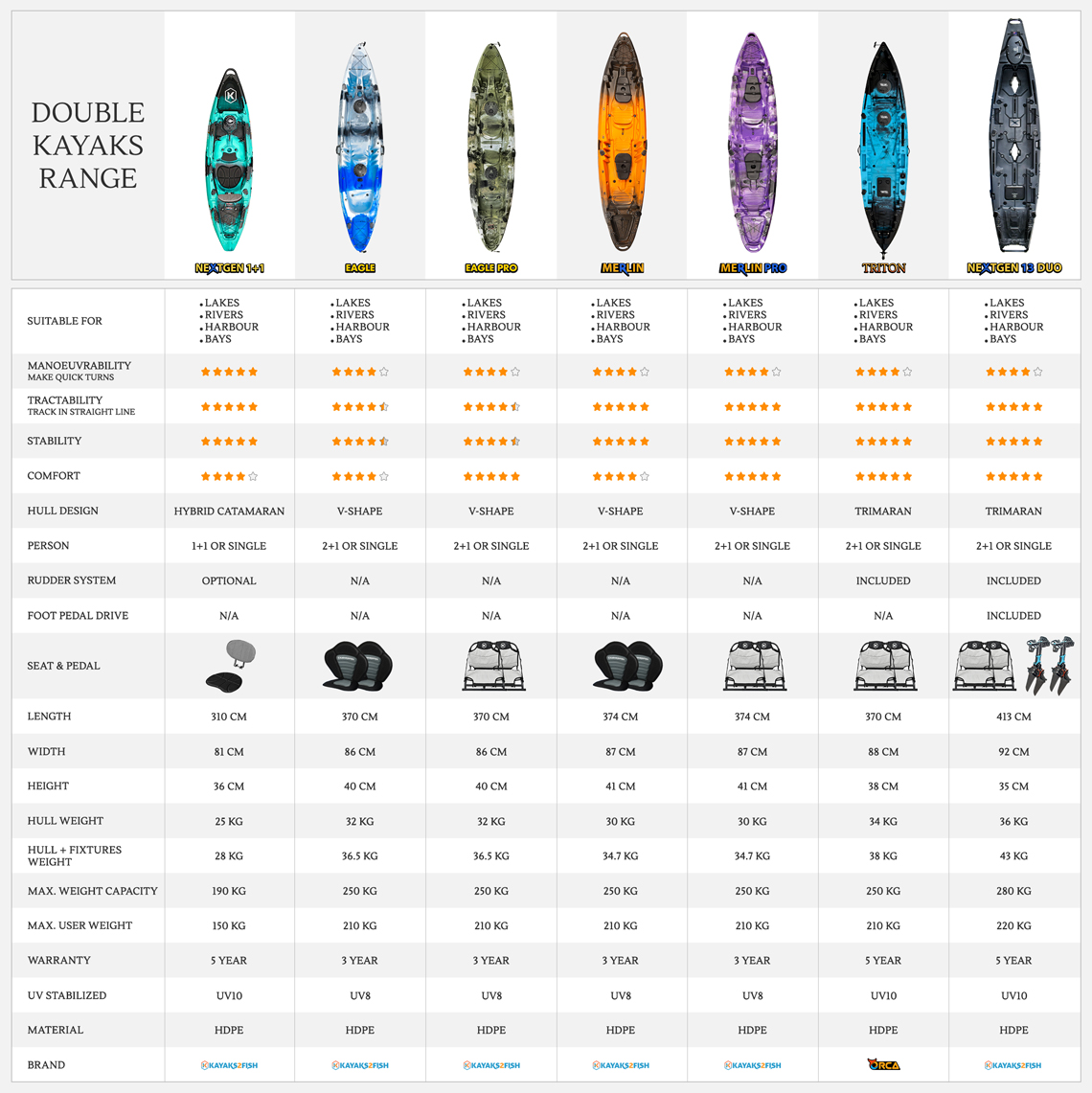 Feature Comparison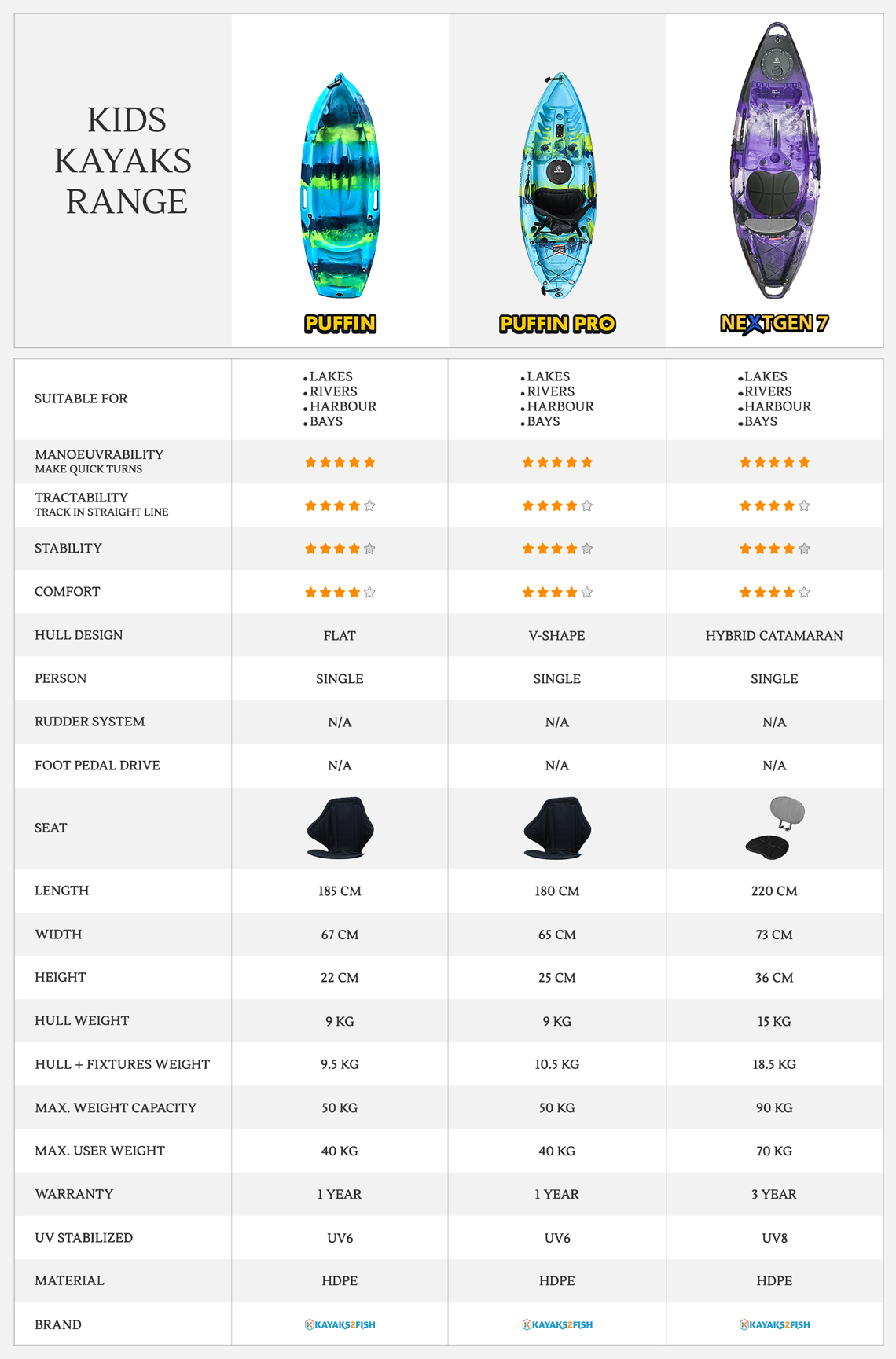 Customer Photos