Craigieburn Kayaks
Are you looking for kayaks in Craigieburn? Then no look further. You are welcome to pick them up for free from our Melbourne Fishing Kayaks Shop or have them shipped to Craigieburn 3064 for an extra cost (Single kayaks from $102 or Tandem Kayaks from $39). We offer kayaks similar to big brand stores but at very affordable price. We use HDPE plastic imported from UK and manufacture these kayaks at highest possible standards. Our mission is to help as many people as we can to get out on the water with our kayaks that offer good value. We recommend you to check out reviews from our past customers before you decide to purchase so you know you are buying a genuine top quality kayak at affordable price. We also accept Afterpay and Zippay.
Read More
Recent Reviews:
I was comparing the yaks which locals shops supplying in my area and I did a lot of research and found Kayaks2fish Kronos pedal yak suited my needs. Loads of features and so much room for upgrades. 3.7M yak with plenty of room, super stable in the open ocean with decent swell and of course down the rivers in a breeze. Pedal system is such a dream to operate so you can focus more on exploring or fishing. Advise to make sure you do all the recommended tighten of screws and have a tool kit, life jacket, safety flag if in ocean and not forget the oars on board for peace of mind, I got stuck in crocodile infested waters in low tide and pedal system ain't gonna work.... Anywayz now going crazy adding fish finder, battery, solar and can't wait to get back in the drink. Peace! - watermonkey
Absolutely love the NexGen10 kayak. Fantastic stability, huge amount of storage and high quality materials. Picked up from the Melbourne supplier, great service, helped tie down to roof racks and even got a discount on a trolly! 10/10 would definitely recommend getting one of their kayaks if you're on a bit of a budget, you won't regret it. - Harry A.
We purchased two small adult kayaks for mum & 8 year old. Our kayaks came quickly & are great products - can't complain about a thing! - Mandy
I have bought three kayaks and these are an excellent product. Osprey is perfect, the Gen 10 is a little top heavy and rudder is a pain. I am a strong fellow and I have to pull my guts out to get it down , and doesn't flick right back anymore after 4 rides - it sits parallel. The kayak is excellent workmanship but it's not as stable in my opinion as the osprey. It sometimes feels like I could tip over , but on the calm goes along great. Maybe should have got the 9. Apparently the elite rudder is better. I will have to spend another $70 and hopefully it will be ok. - Phil Edwards
Great seat. Kayak with lots of room for its size. Paddled for hours with comfort. Handles chop ok. Holds a straight line whilst paddling. Good customer service - Geoff G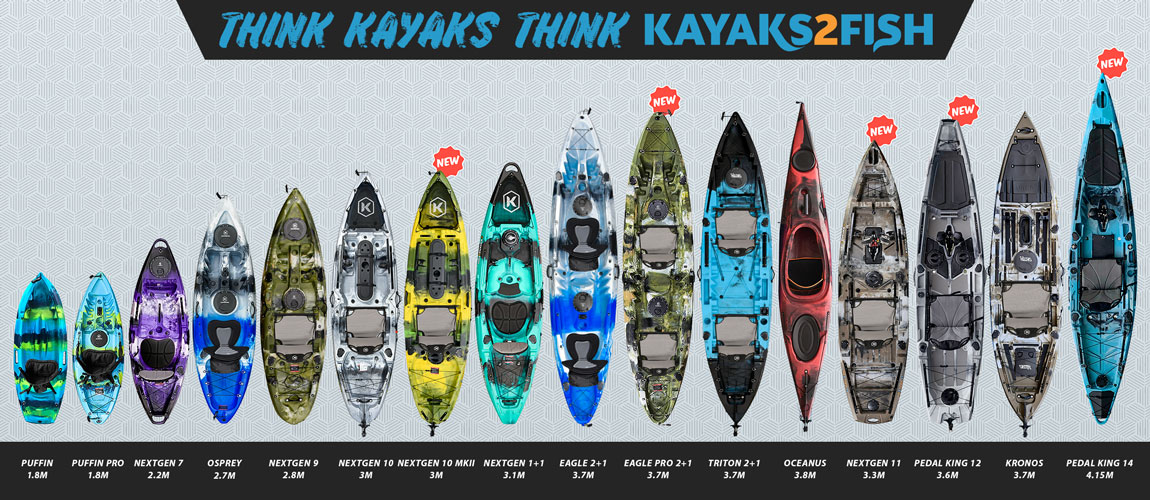 Feature Comparison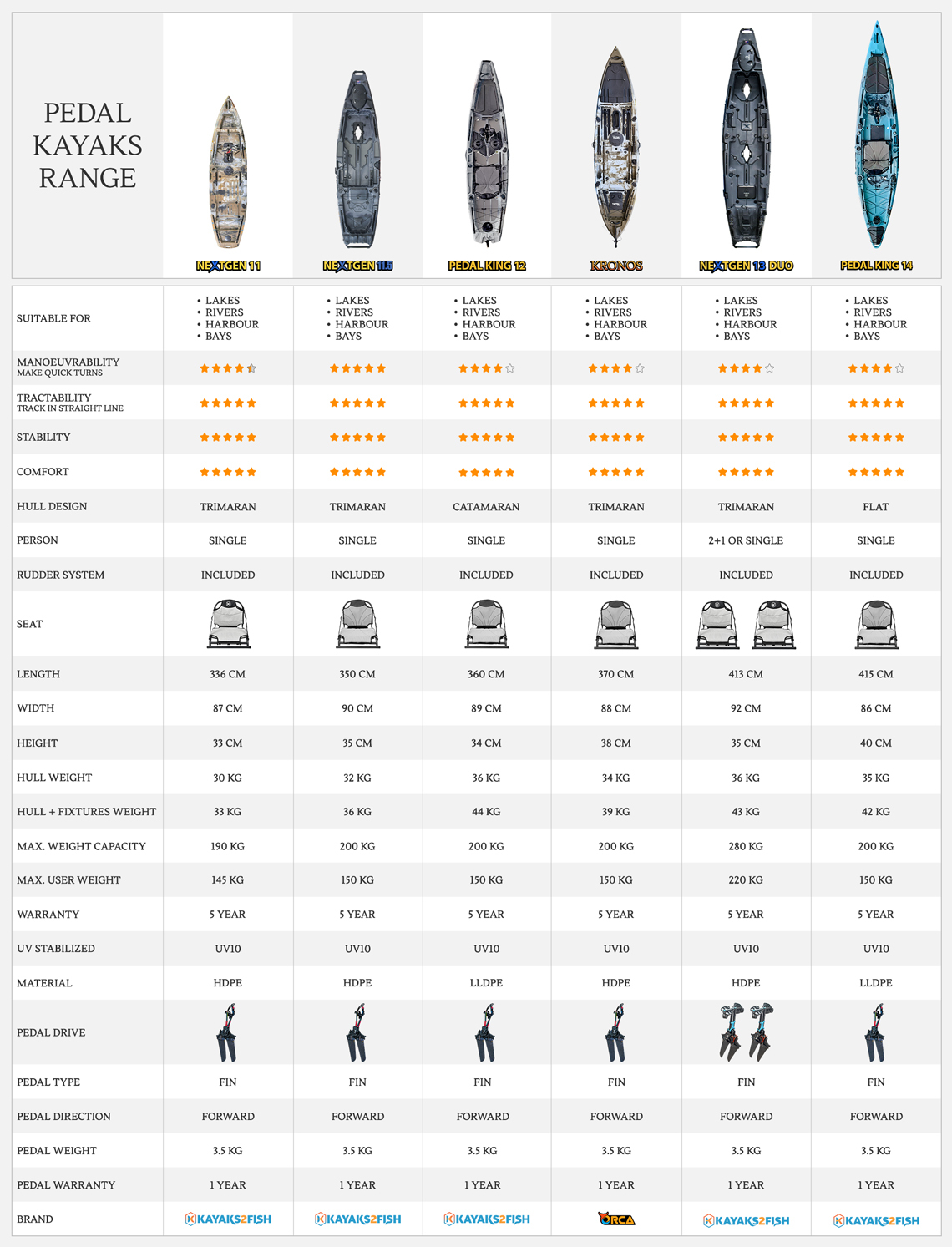 Feature Comparison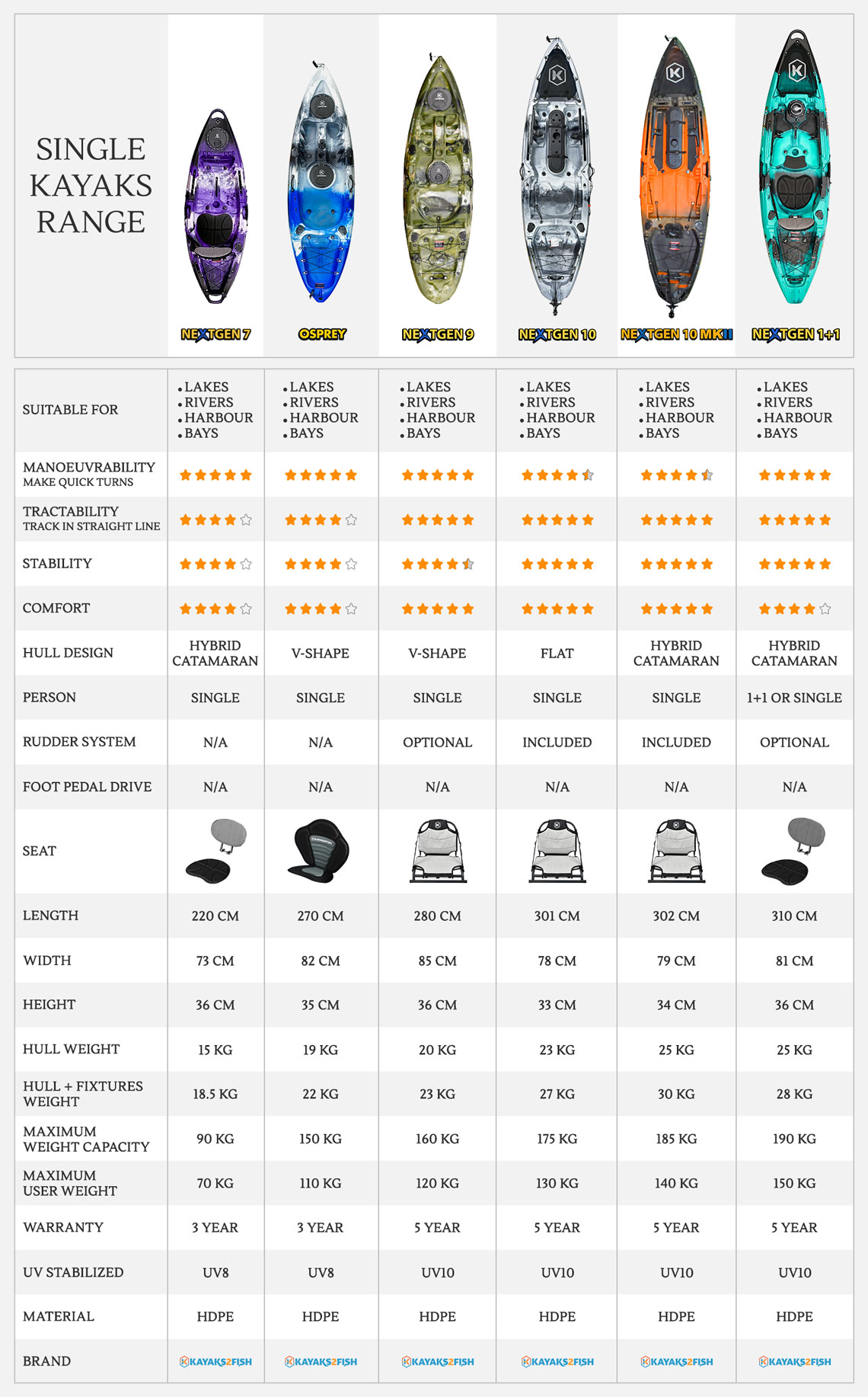 Feature Comparison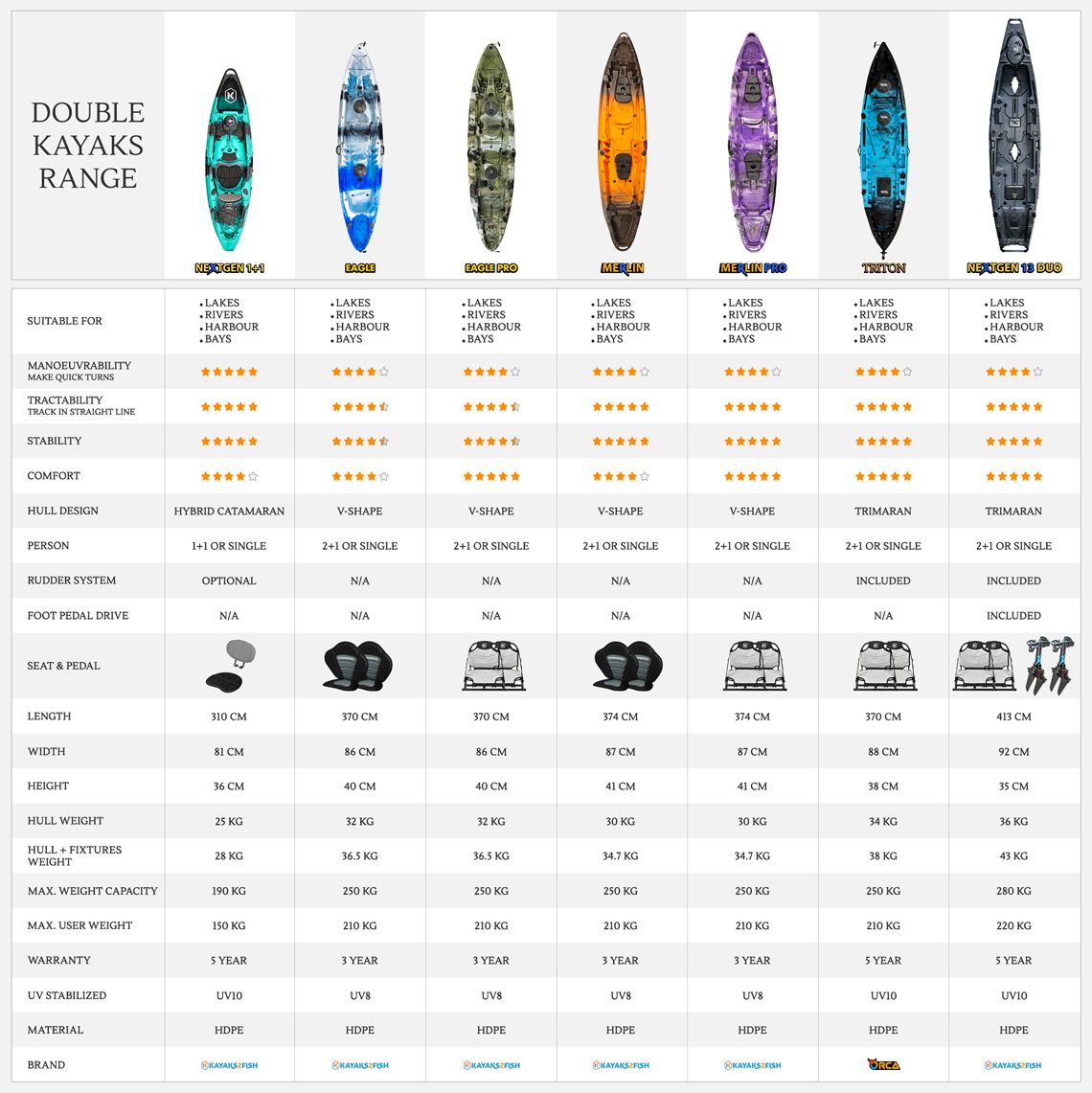 Feature Comparison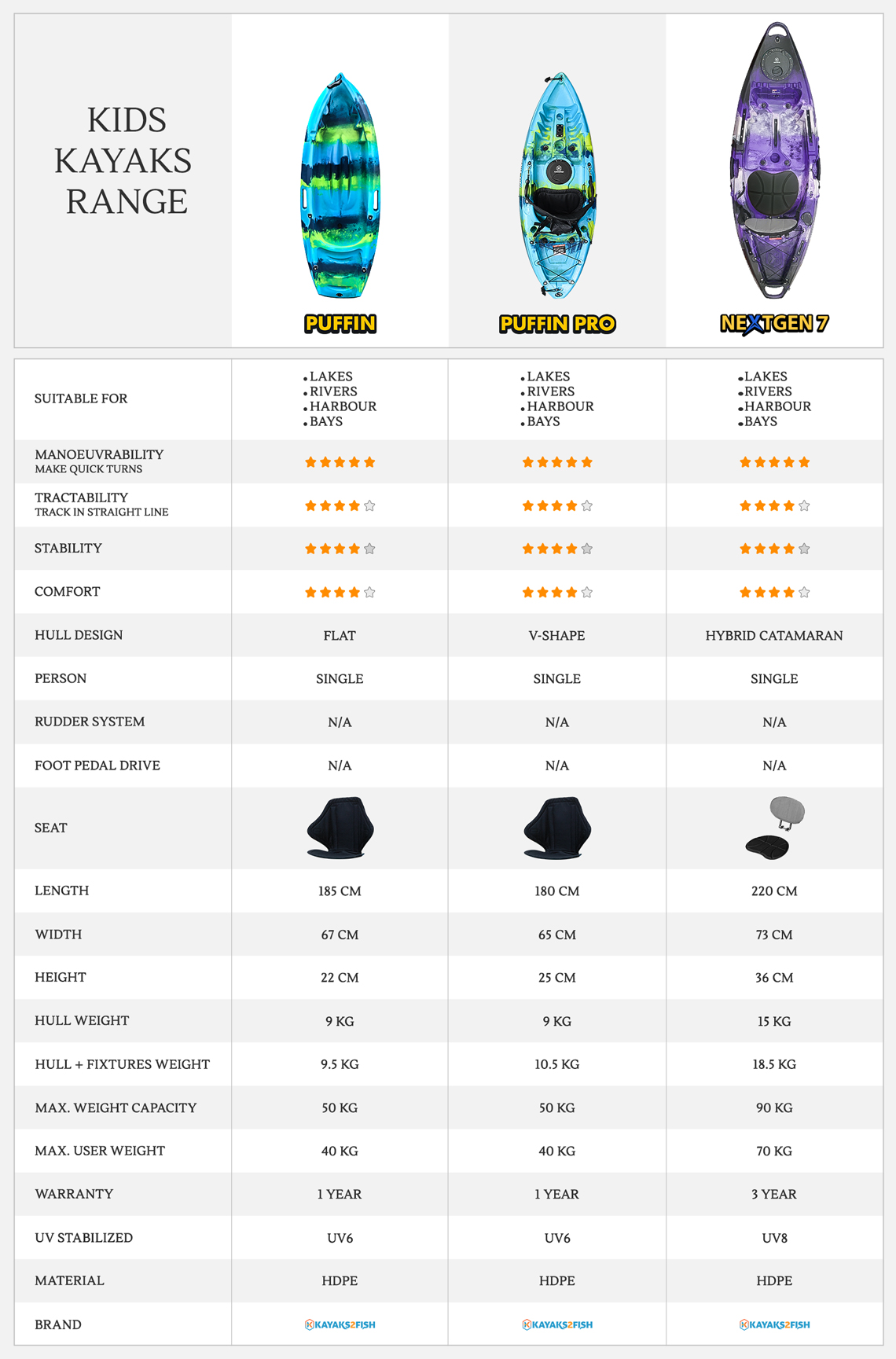 Customer Photos