Barney Point Kayaks
If you are looking for fishing kayaks in Barney Point then you have come to the right place. We can deliver to Barney Point 4680 from just $124 per single kayak or $144 per tandem kayak from our Brisbane Fishing & Recreational Kayaks Factory Outlet. Our kayaks go through strict quality inspection and are made to meet Australian harsh climate. Our mission is to help as many people as we can to get out on the water with our kayaks that offer good value. Before you purchase we recommend to check out feedback from our past customers, you can find them on Facebook and Google. We accept both Zippay and Afterpay.
Read More
Recent Reviews:
Great service and great quality kayak. Regular updates on when the kayak was being delivered which took the stress away. Would highly recommend! - Richele Janjatovic
Very helpful fast service. Ordered one day collected the next. Was a bit heavier than I expected but very comfortable. Already had several adventures in the last 3 weeks. Handled well although I need to learn how to get back on when I fall off. Has everything I need. The trolley system you have is fantastic. Much better than any others on the market. Have conned many friend to join me on my adventures already. - Sue Dunand
There are a number of things that I recommend about Kayaks2Fish. The service from the team when making my purchase was excellent and collection went without issue. The design is excellent especially the inclusion of the aluminum seat. You dont sit in a pool of water as you do with other kayaks. The list off accessories or add ons is excellent. Stock levels at Christmas time was low but I am sure this will improve. Being able to share adventure stories with other customers is also very cool. Overall my kayak has opened up a whole new world of adventure and I am very happy with my purchase. - Roger Hector
My wife ask me what I want for Christmas gift. I told her kayak. We went to kayak 2fish Sydney branch and bought triton orca kayak and some accessories like extra seat life vest, shoes, tie down straps, kayak hoist, wall hanger cooler and with the help of the salesman who was knowledgeable about the kayak and the accessories we need. He always has answer to all our questions very friendly and helpful. I'm very happy with our purchase and also my wife Christmas gift to me. - Allan Calixtro
Loving my NexGen 10 Mk II. Only issue is not being able to deploy the rudder, I've installed a pulley on the side rail and found it much easier. Loving the Bora Bora colour - Tracey S.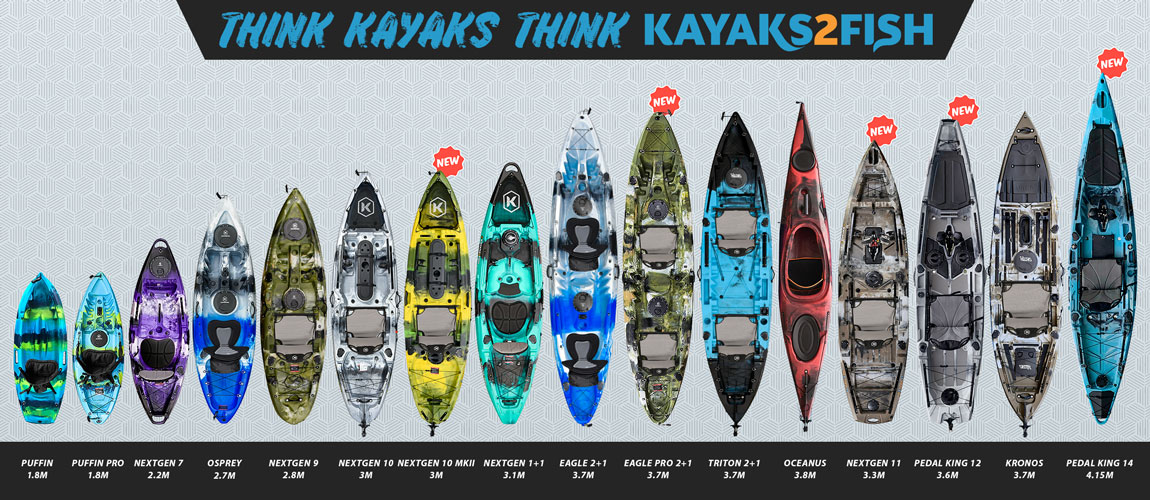 Feature Comparison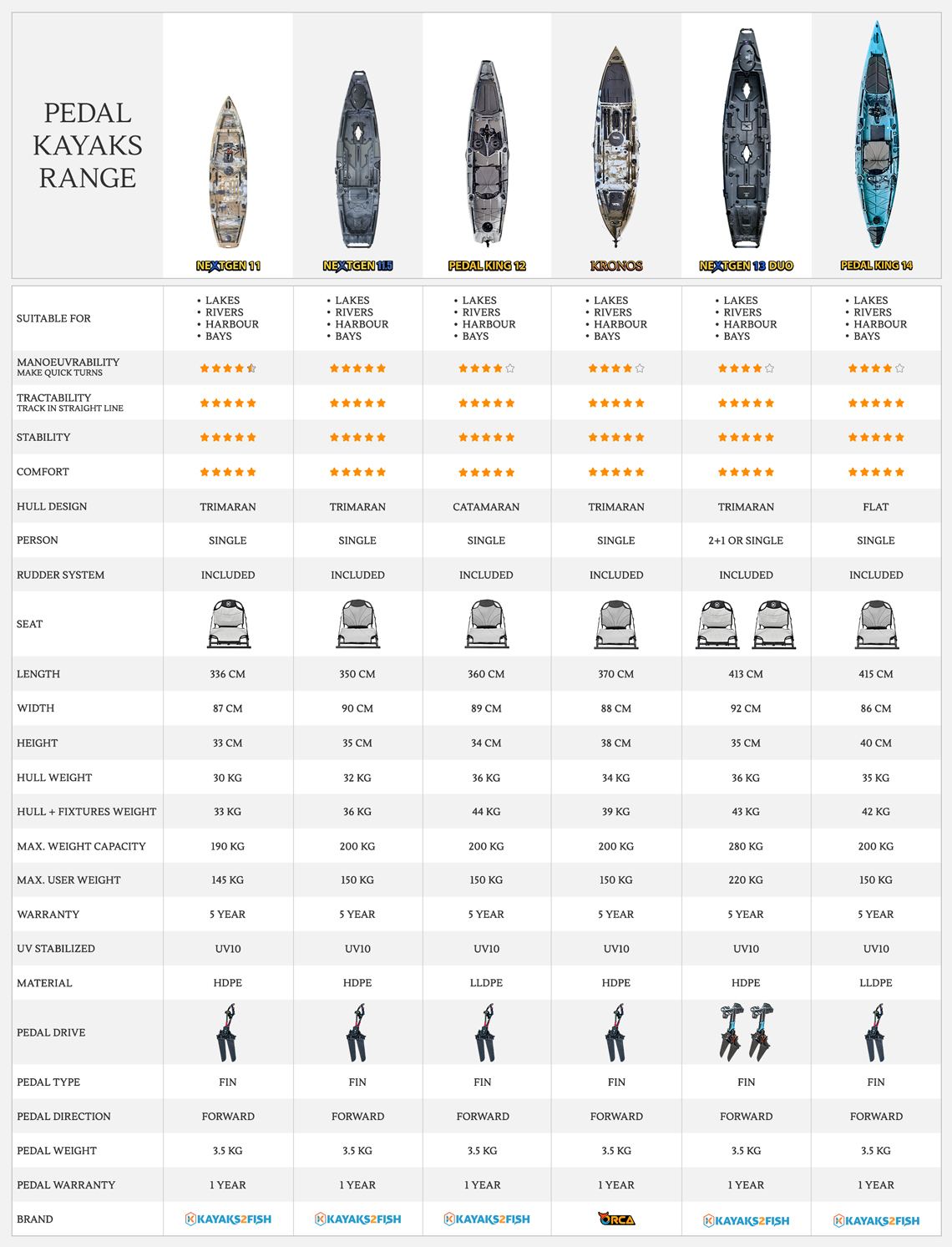 Feature Comparison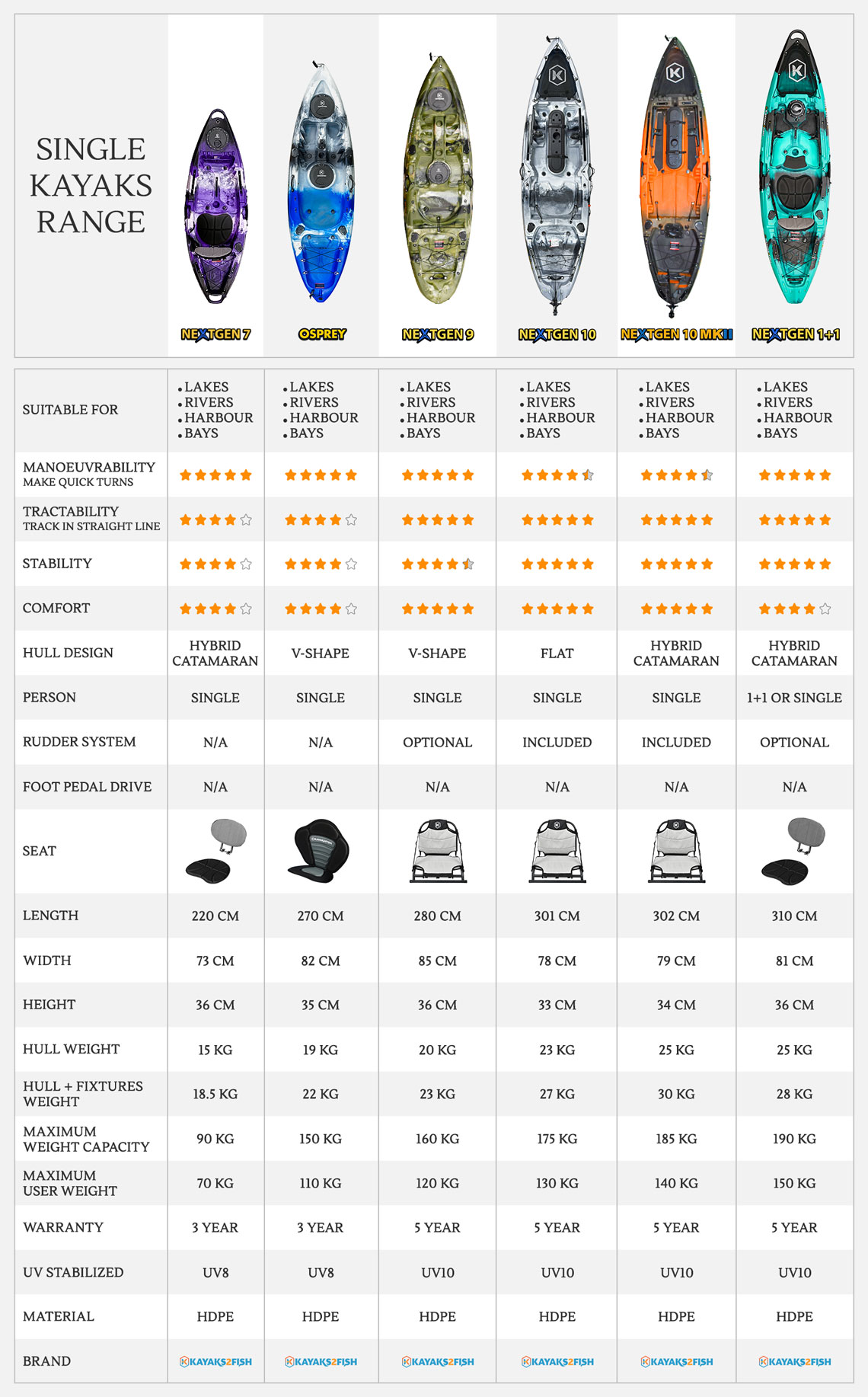 Feature Comparison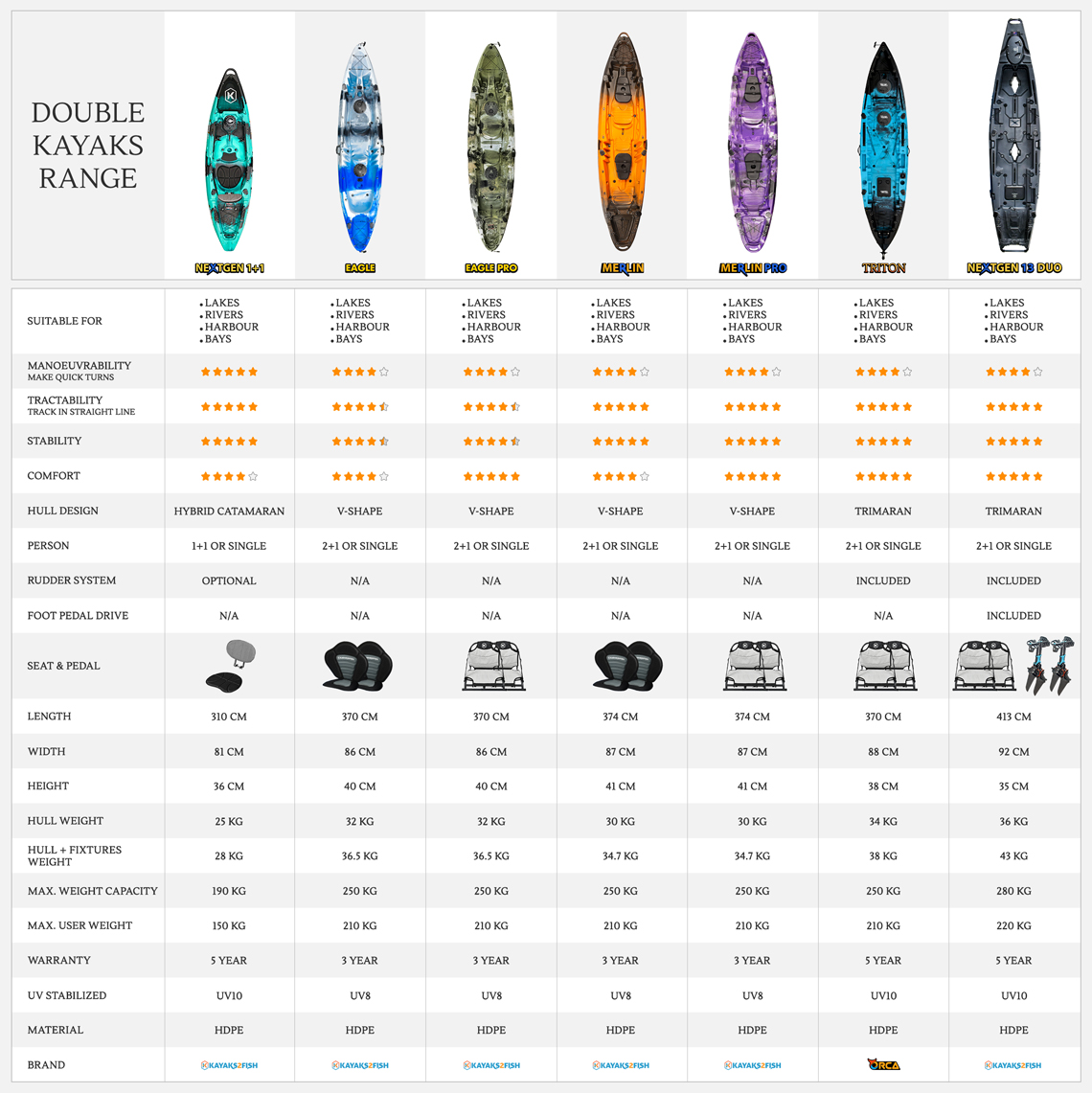 Feature Comparison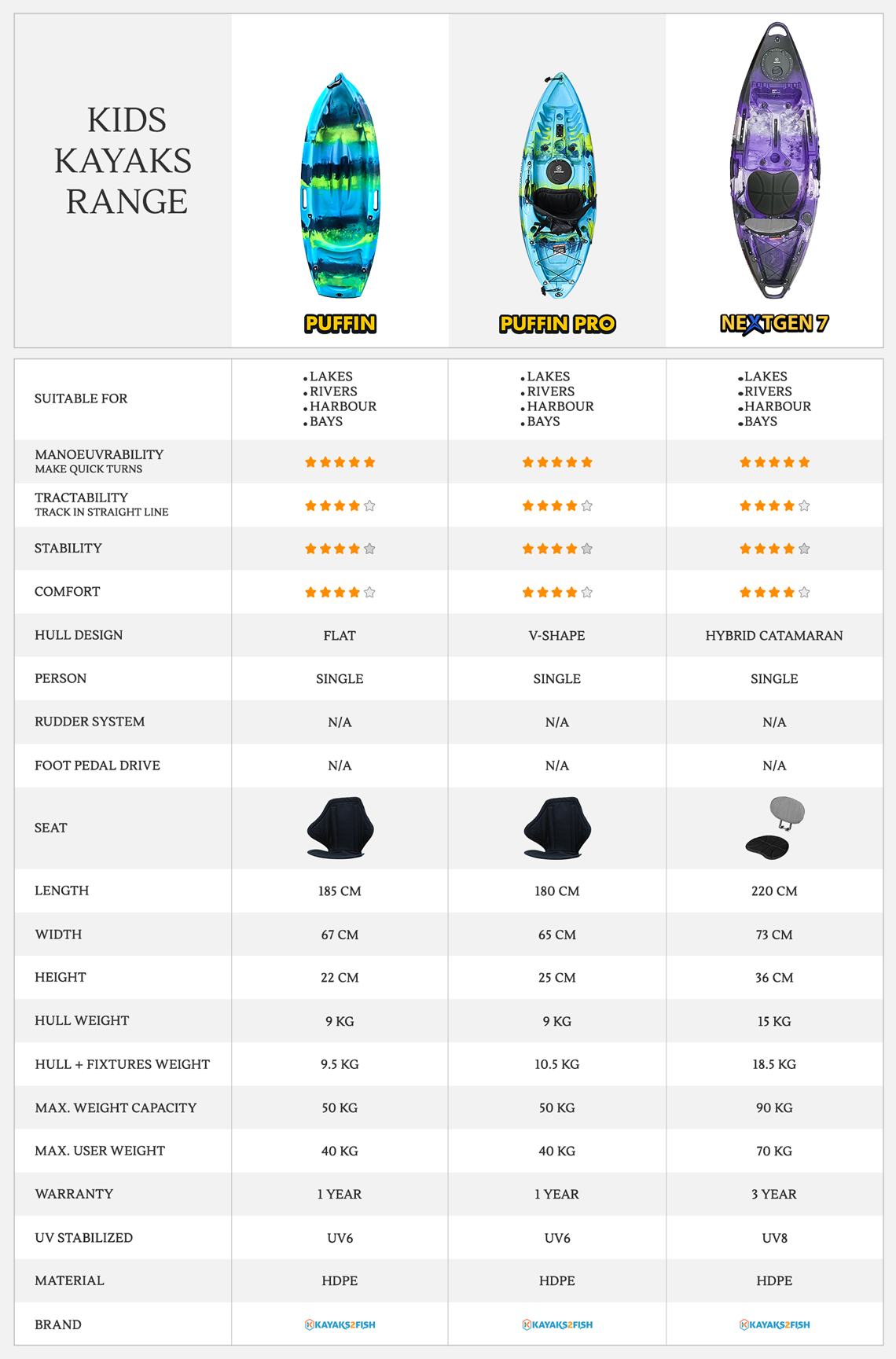 Customer Photos