Alsace Kayaks
No matter if you are after fishing or recreational kayaks in Alsace you have come to the right place. We can deliver (for an extra cost) to Alsace 4702 from our Brisbane Single & Double Fishing Kayaks Factory Outlet. Each kayak is manufactured under strict quality supervision. We also treat our kayaks with UV protectant to maintain the colours and strength for a long time. Our goal has always been to sell superior kayaks at most affordable prices. We want to you go out there and enjoy the water at a price that does not break the bank. Our prices are affordable but it doesn't mean we compromise on quality. Read hunderds of reviews from customer online before you decide to purchase for your peace of mind. You can also pay via Afterpay or Zippay.
Read More
Recent Reviews:
Pre-ordered a kayak bundle and could not be happier with the product. Communication on arrival pickup was excellent and even can earlier then planned. Kayak is exactly what we are after, and suits taking our 1yr old for short rides as it's stable enough to suit. Would definitely recommend - Kiarra Brough
Great store, they offer plenty of support even after you've made your purchase. Prices are great. Kept us informed of our delivery ETA. Will continue to purchase from here. - Elissa B.
I purchased a I purchased a NextGen 9 kayak from Kayaks2Fish in June. I had been lucky enough to have used my daughter's kayak a few times in April, so I was sure which one I would choose when I went to the Wetherill Park warehouse. The salesperson was helpful in confirming my choice and getting a few extras that I already intended to purchase, which were a set of wheels and a cover. They also helped to load the kayak onto my car. I have since been able to use the kayak a couple of times since then and was so lucky to catch a good-sized flathead on my first outing on the second practice cast, which I happily released as usual. I only had one minor issue, which was when the handle of one of the scuppers broke as it was removed but to the credit of Kayaks2Fish, it was quickly replaced in the mail. from Kayaks2Fish in June. I had been lucky enough to have used my daughter's kayak a few times in April, so I was sure which one I would choose when I went to the Wetherill Park warehouse. The salesperson was helpful in confirming my choice and getting a few extras that I already intended to purchase, which were a set of wheels and a cover. They also helped to load the kayak onto my car. I have since been able to use the kayak a couple of times since then and was so lucky to catch a good-sized flathead on my first outing on the second practice cast, which I happily released as usual. I only had one minor issue, which was when the handle of one of the scuppers broke as it was removed but to the credit of Kayaks2Fish, it was quickly replaced in the mail. - Phil
We love our Eagle Double Fishing Kayak! We don't use it for fishing, we take our 35kg dog everywhere, he loves it! Thankfully he's happy to just sit and enjoy the ride, with a swim at the end :) - Karen Reichelt
Great store with plenty of support even after you've purchased your kayak. Kept us updated on any delays in our per order due to COVID. Not once did I have to chase our order unlike other stores. This is the 4th time we've purchased from here within our family! - Elissa Rysko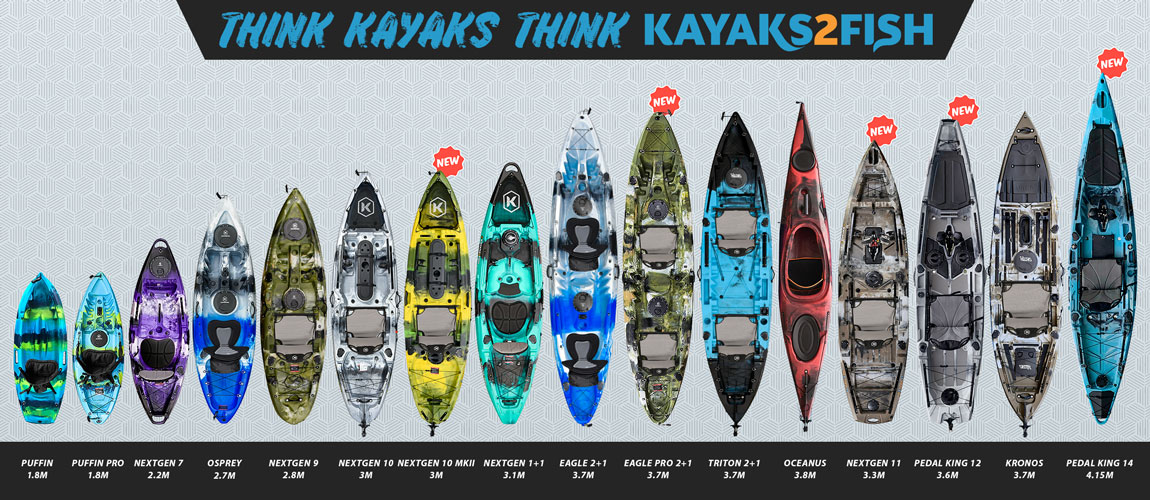 Feature Comparison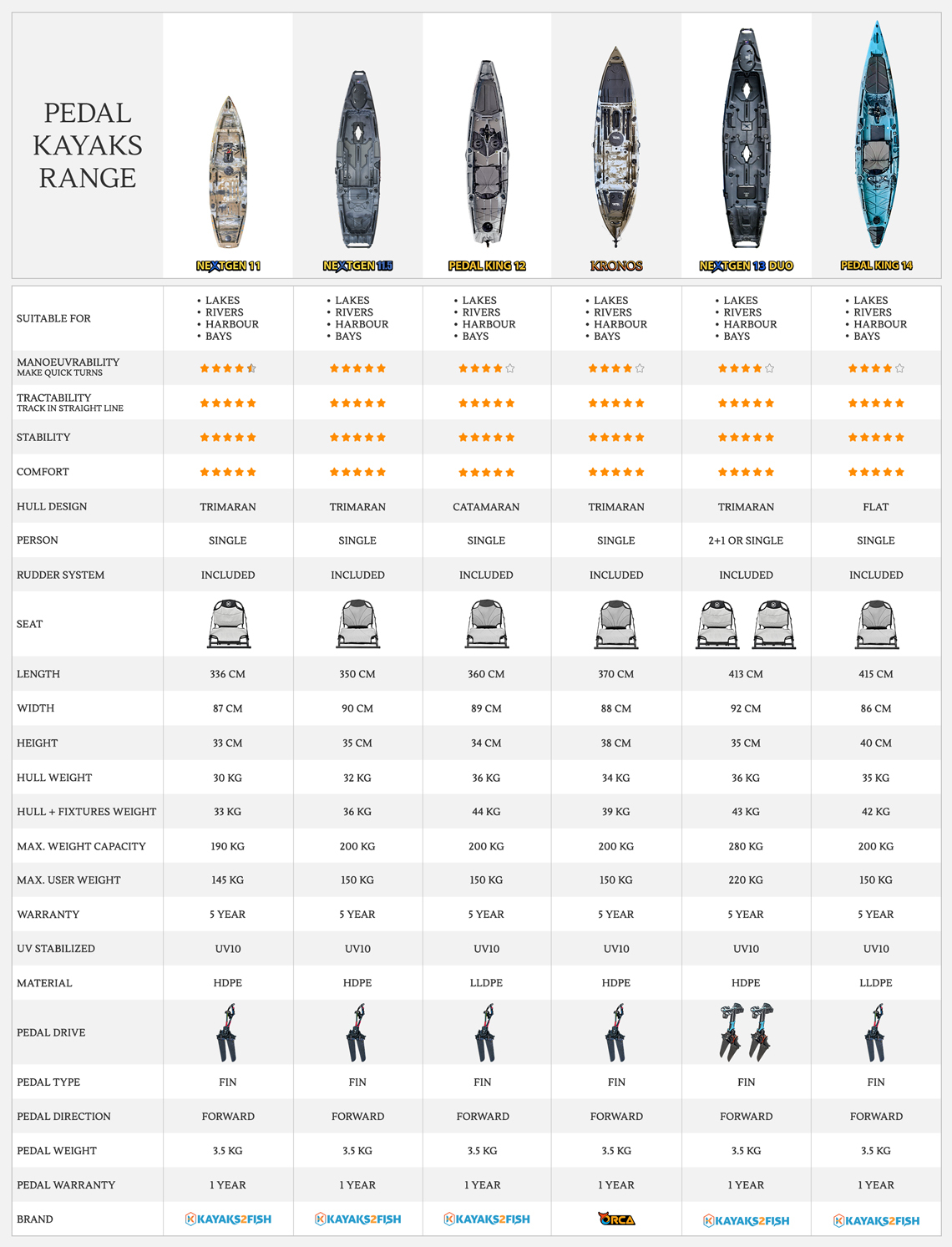 Feature Comparison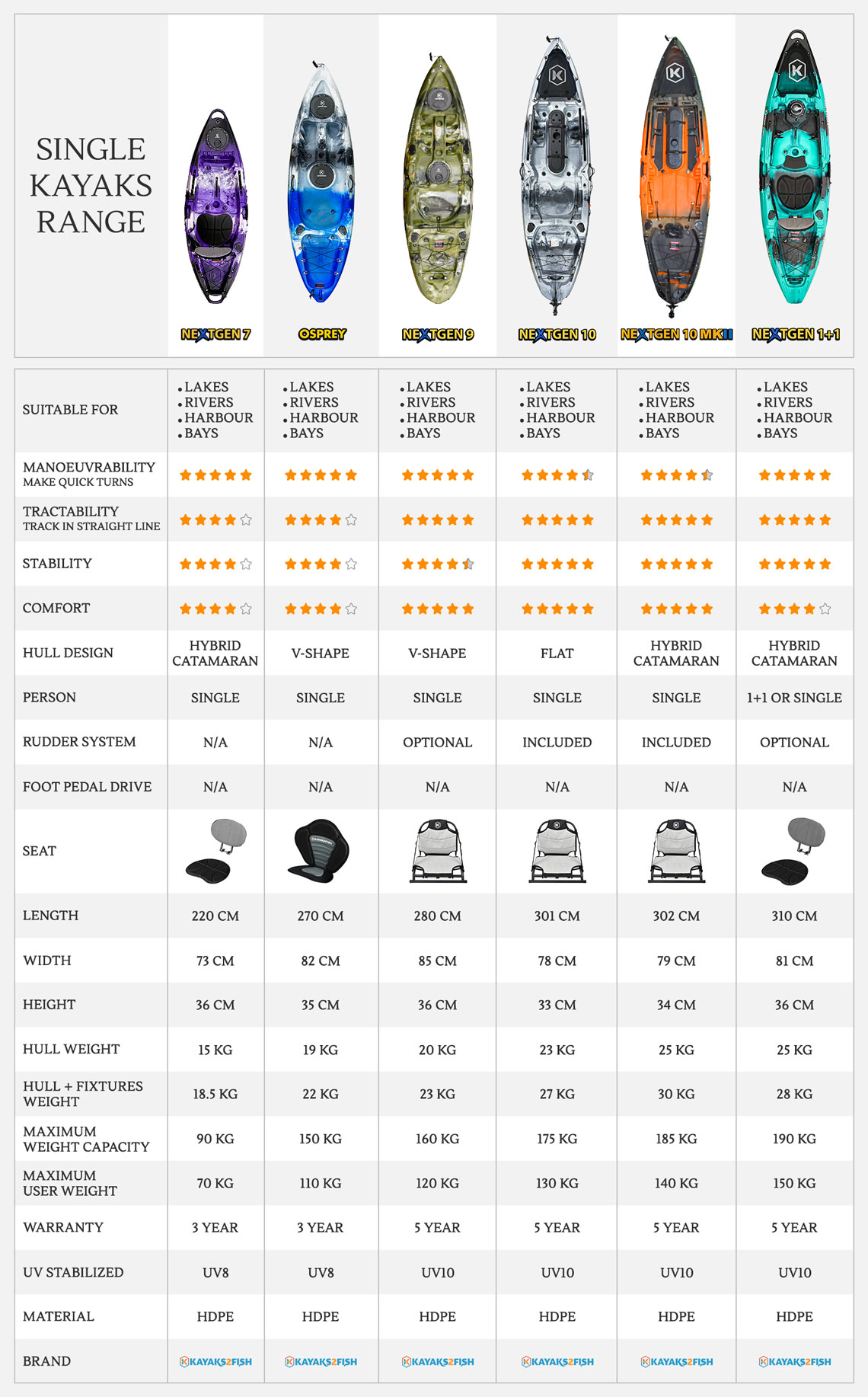 Feature Comparison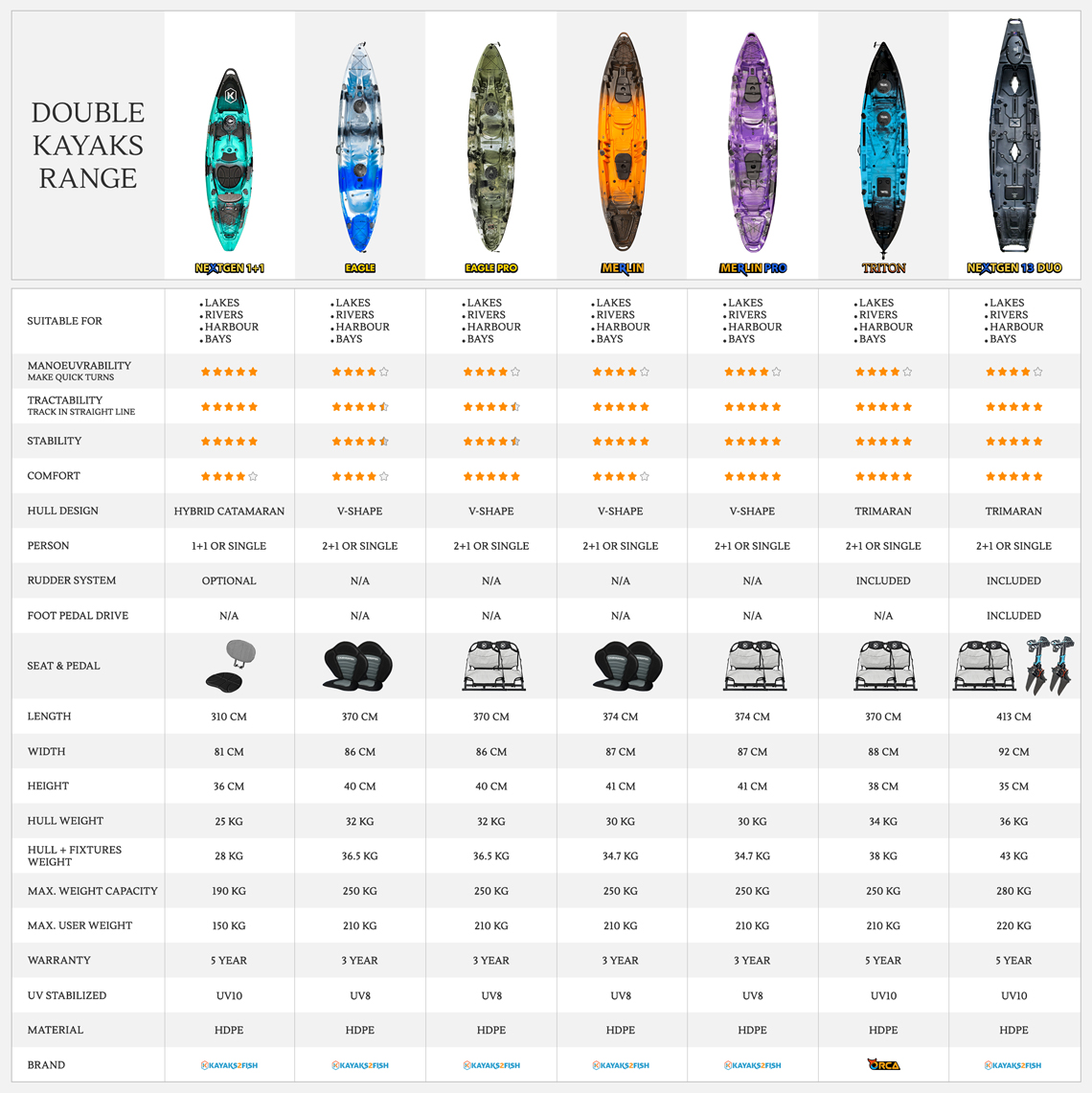 Feature Comparison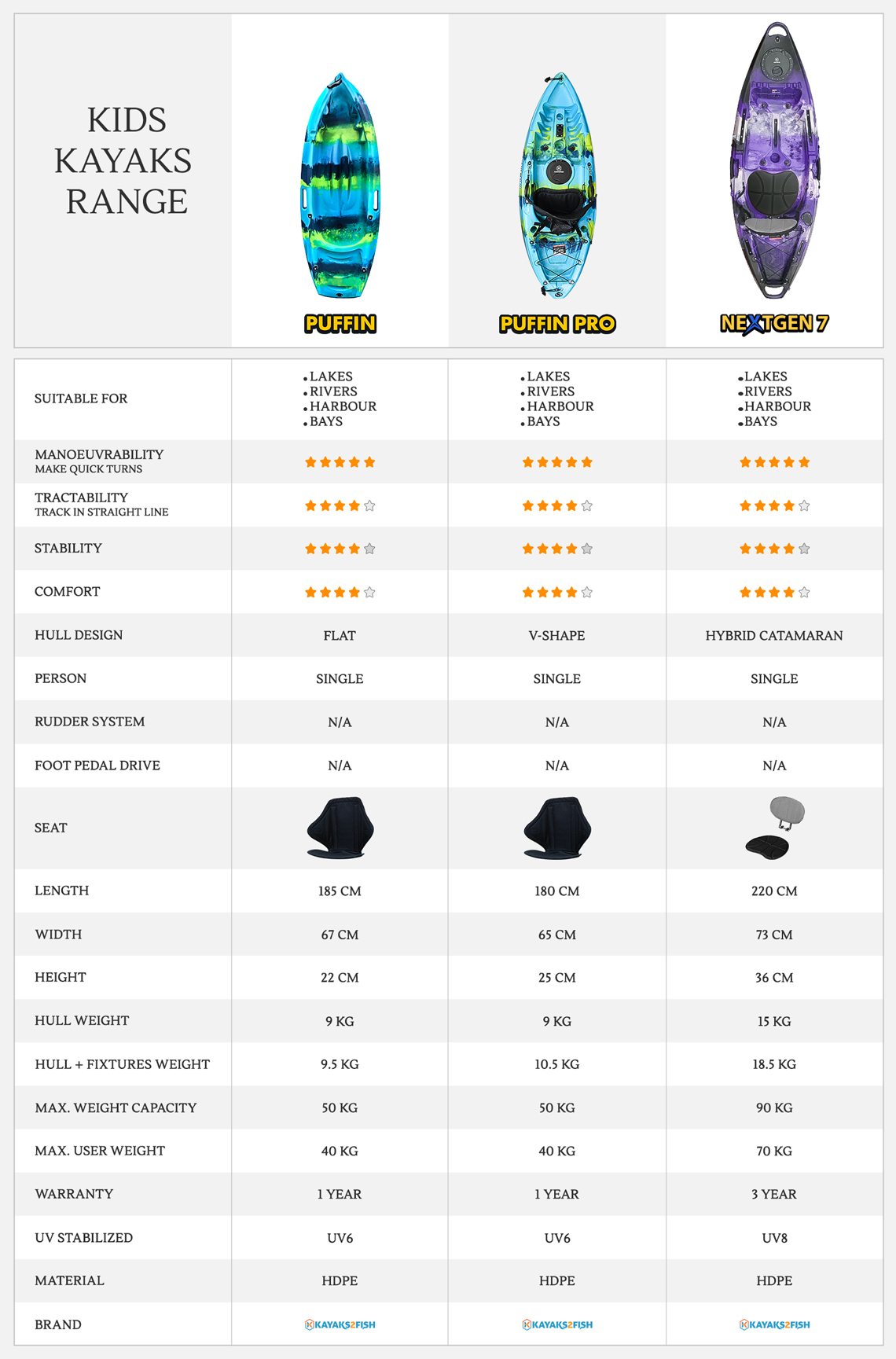 Customer Photos