3M NextGen 10 Kayaks
Description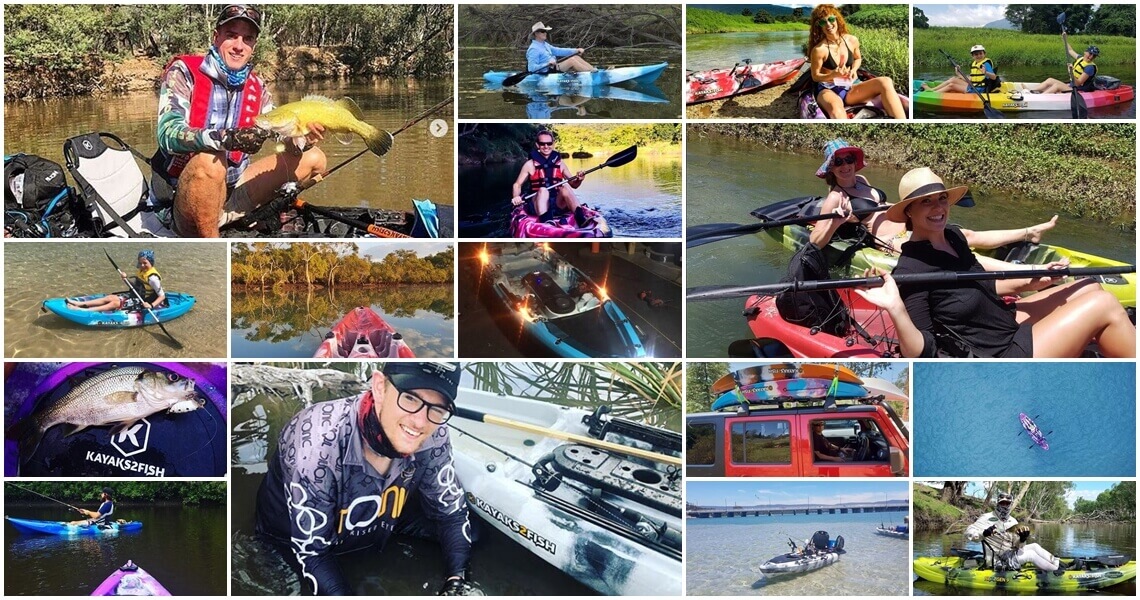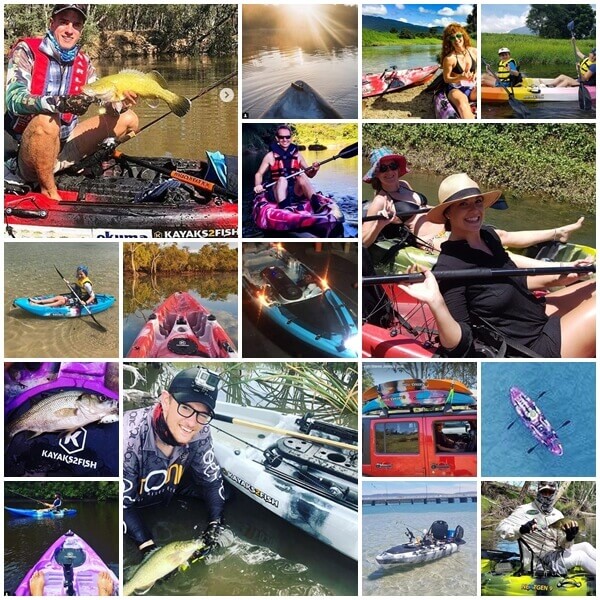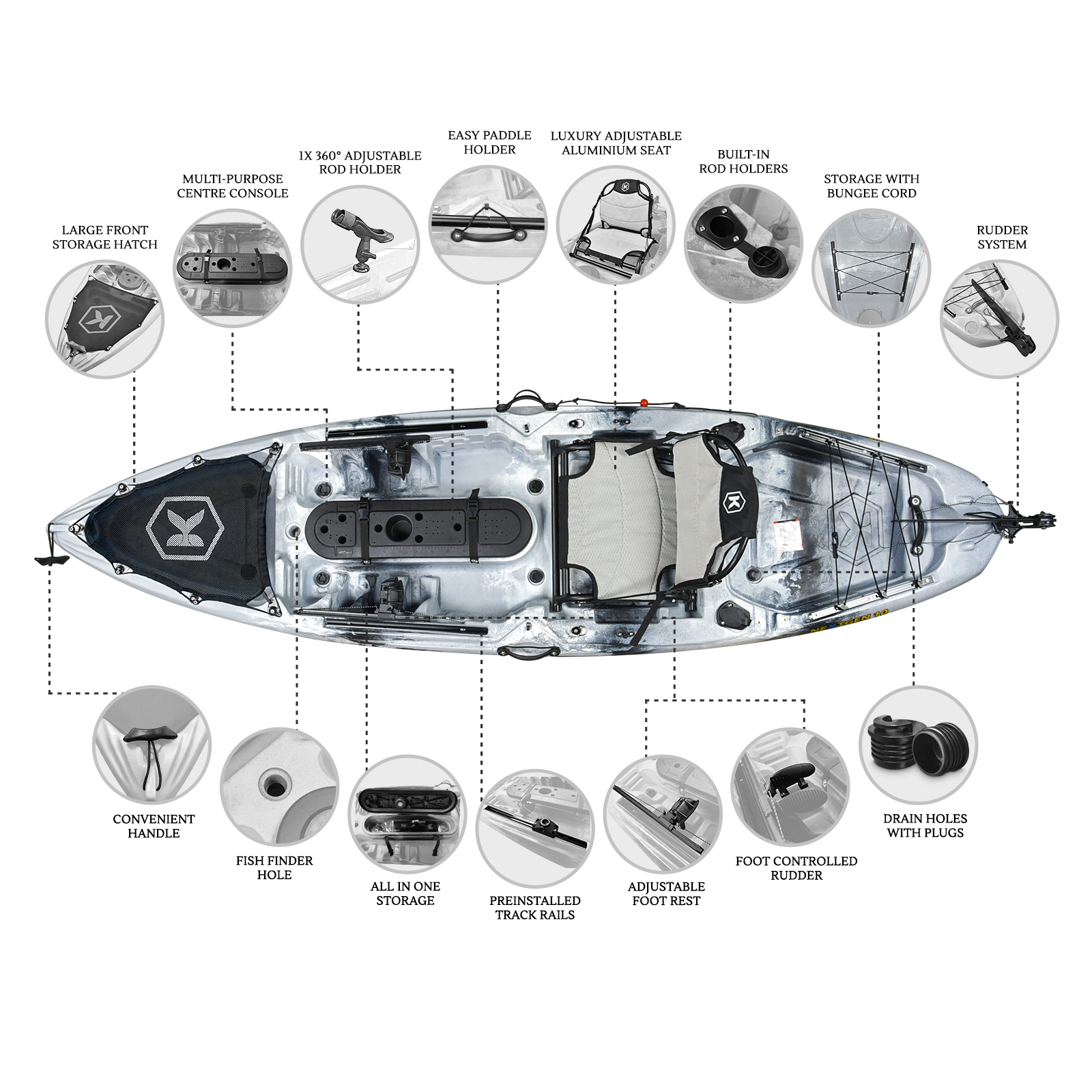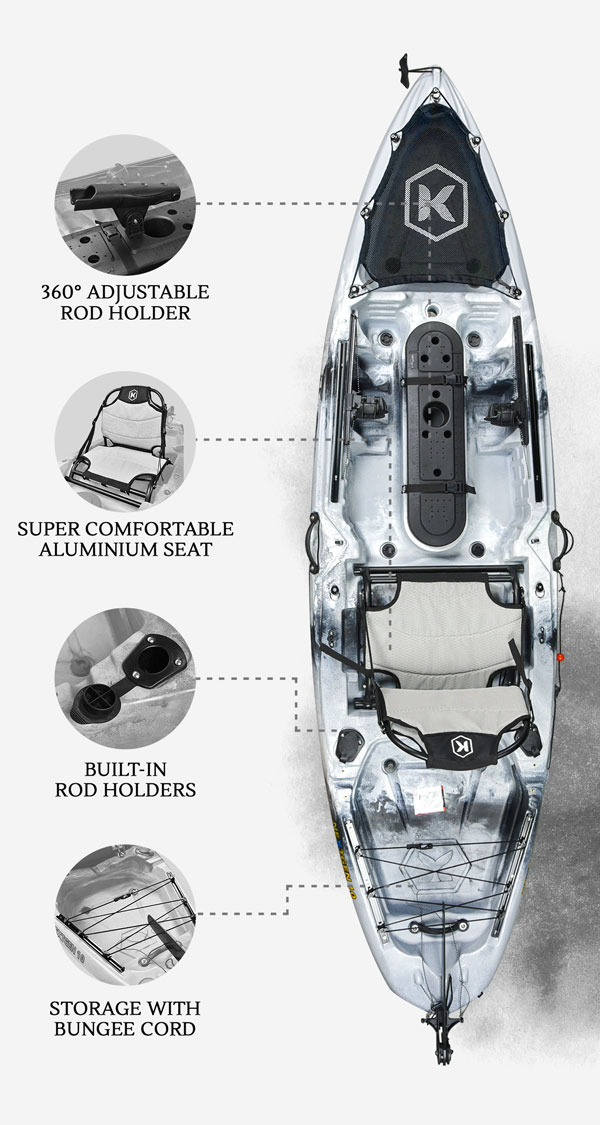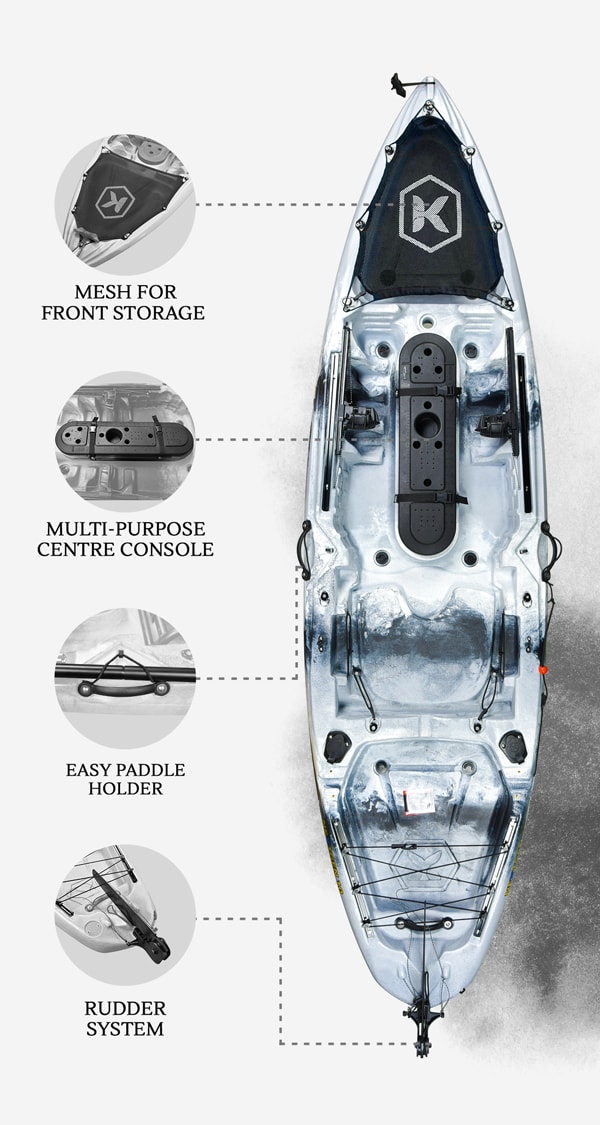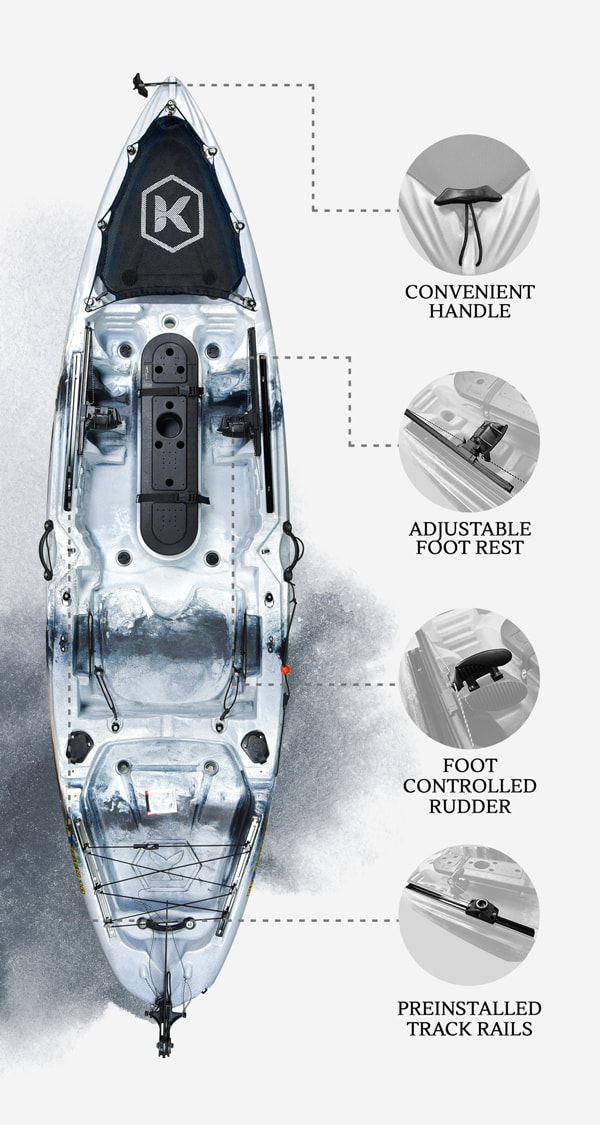 Made from Premium Virgin (not Recycled) Roto Moulded High-Density Polyethylene (HDPE) plastic imported from the UK. HDPE is far superior in strength and durability than LLDPE.
Made with UV10 Stabilized plastic, perfect for Australian conditions. UV10 means protection for a total of 10,000 hours. Given 6-8 hours of UV exposure a day, the Kayak colour and strength will last for 1700 days approximately. That's equivalent to 4-5 years of use every single day. Please note the UV index varies based on the location.
Aquadynamic shape with a flat hull underneath, to ensure kayak tracks straight and moves faster with less effort. Engineered with greater attention to the chine and rocker parts of the Kayak to provide greater stability under choppy conditions.
Lightweight Kayak with weight just 23 Kgs, easier to handle by just one person. Load capacity of 175 Kgs; a result of better design and use of a premium material.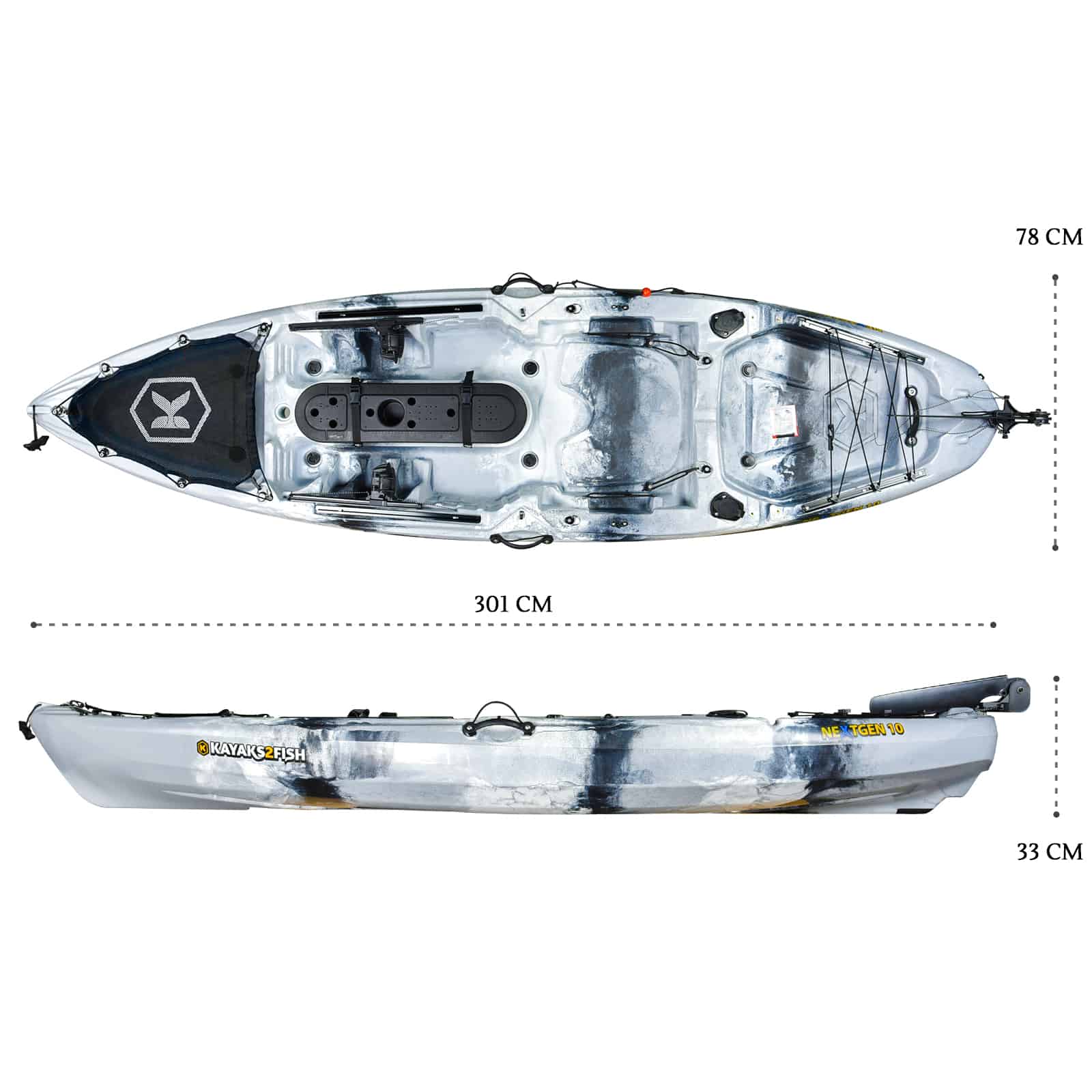 Ideal for both recreational and fishing purposes. Kayak is best suited for lakes, rivers, dams, estuaries and harbours. With these Kayaks, you can go where bigger boats can't such as kelp beds, reefs, mangrove shallows, coast cliff lines.
A specifically designed area to enable standing up while fishing. Helps you cast better, further and longer.
Luxury Vantage Aluminium seat provides superior comfort during long hours on the water. Great for alleviating pressure on your lower back. Helps you stay dry as you sit higher and it can also be used as beach chair.
Kayaks are stackable, making it easier to transport two-three kayaks at a time.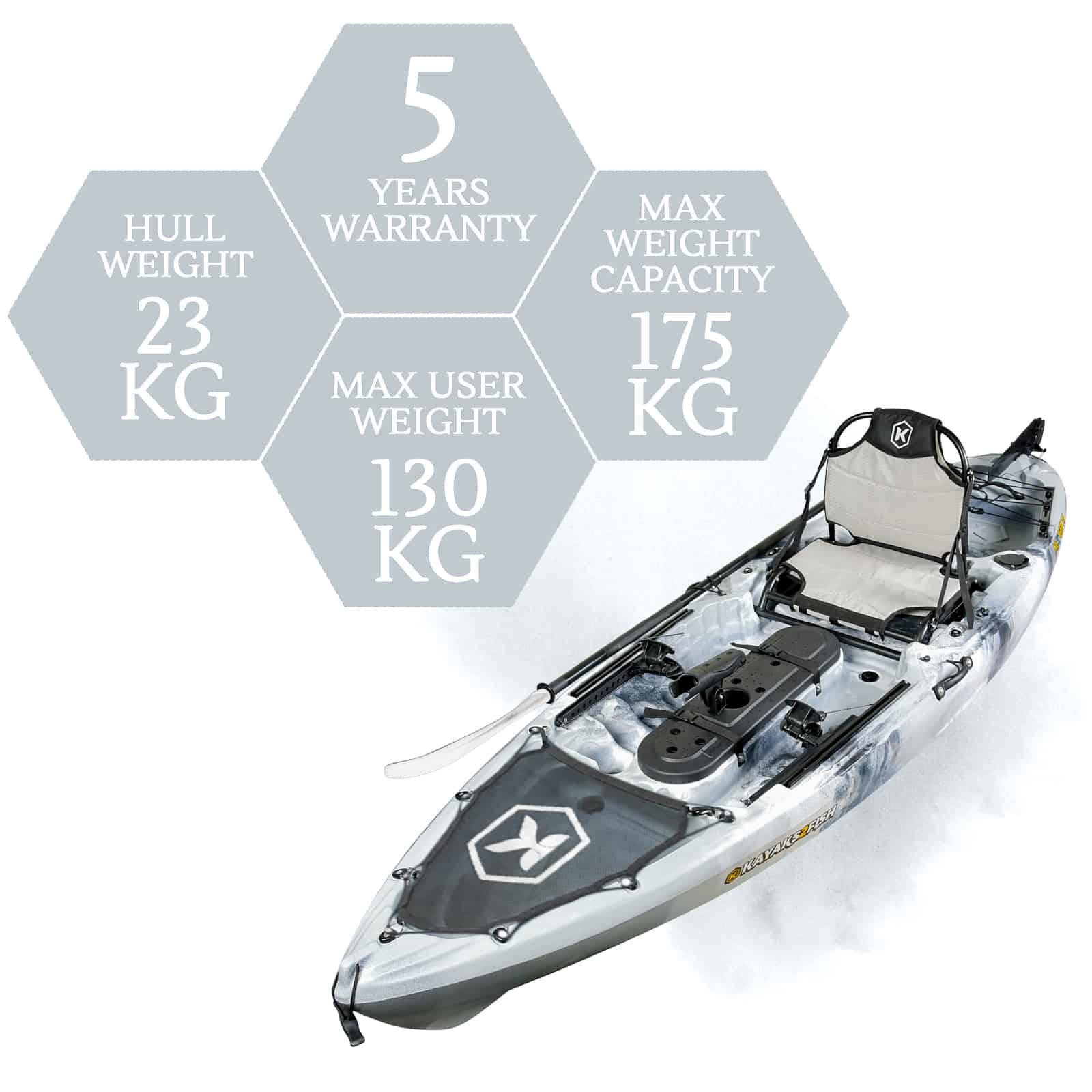 Easy to use rudder system. Helps with tracking and manoeuvring the kayak.
Large storage area for tackle and lures.
Preinstalled Track Rails for installing GoPro, Fish Finder, Rod Holders etc
Paddle leash included to secure the paddle to the kayak and prevent losing the paddle.
OPTIONAL EXTRAS
SOLD SEPARATELY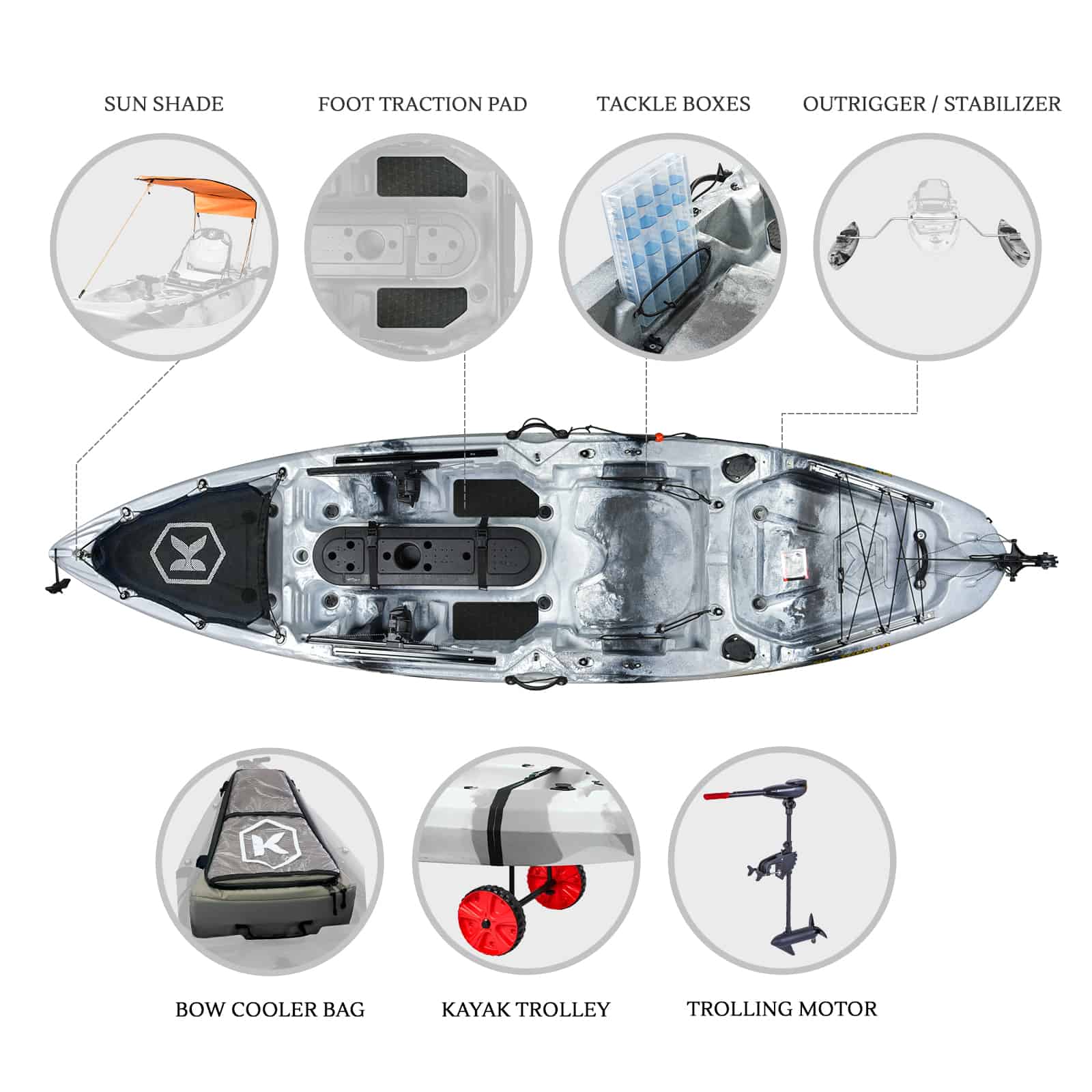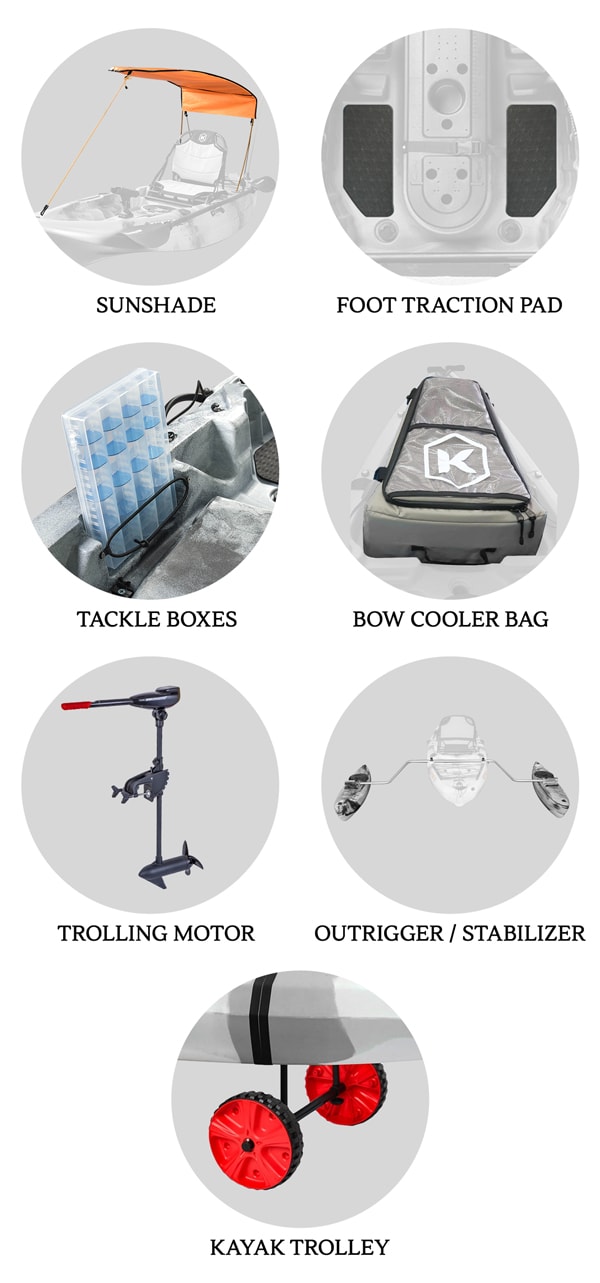 Feature Comparison