Wongamine Kayaks
Are you looking for fishing kayaks near Wongamine? Great, your search ends here :) We offer free pickup from our Perth Store or shipped to Wongamine 6401 (for an extra cost) from our Perth Kayaks Store. Just because our prices are affordable doesn't mean we offer any less quality then big brands. We use plastic imported from UK and treat each kayak with UV protectant. Our mission is to help as many people as we can to get out on the water with our kayaks that offer good value. Our Kayaks have received hundreds of positive reviews on Google, Facebook and Product Reviews. Find out why customers are raving about these kayaks. Aferpay and Zippay accepted.
Read More
Recent Reviews:
I have recently bought a gen10 mark 1, it's great. However only gone out twice! Bring on Xmas holidays.I am still learning all thing kayaking. Kayak2fish have been awesome to deal with especially during the tough times of all things COVID-19. One thing to make things better for the future. Pink or girly coloured kayaks for girls! - Julie
Purchased the Kronos which is a fairly large craft. One of the drawbacks of the larger craft is the weight and the difficulty on handling in on and off the trailer. I will probably end up purchasing a set of wheels to make this easier. I have been paddling most of my 62 years and this is the first time that I have tried the peddle system. I was impressed with the amount of speed I could get out of the craft (especially given the size of the canoe). At a more steady pace it moved along nicely and covered a good distance. My wife "peddled" it about 4 kilometers and kept up a solid pace, although I could still outpace her in a very quick plastic kayak (no surprises there really as this kayak moves very nicely in the water). Stability was impressive and as a platform for fishing or in the ocean I can imagine it will perform extremely well. I had this on flat water in the Nepean and am looking forward to getting in the ocean. On the negative side - I had it on the trailer racks, in an upright position, overnight and it did collect a fair bit of water (about 5 litres) on the inside of the canoe. Still wondering how the water got in but imagine the water seeped in around the hatches which are not sealed. Cant see this as a major problem and will store upside down in the future. - David Giblin
Couldn't be happier with this kayak, I've never been kayaking before and felt confident enough to stand up to cast. - Pete D.
So happy with my double kayak. Love the blue n black colour pattern, looks awesome. Great service and a great deal tool. - Barry Jones
A quality product Great customer serviceSlightly confused on pick up as locating the warehouse was difficult. Truck parked in front of signage. Pleasure to deal with.Highly recommend this product and company - Matt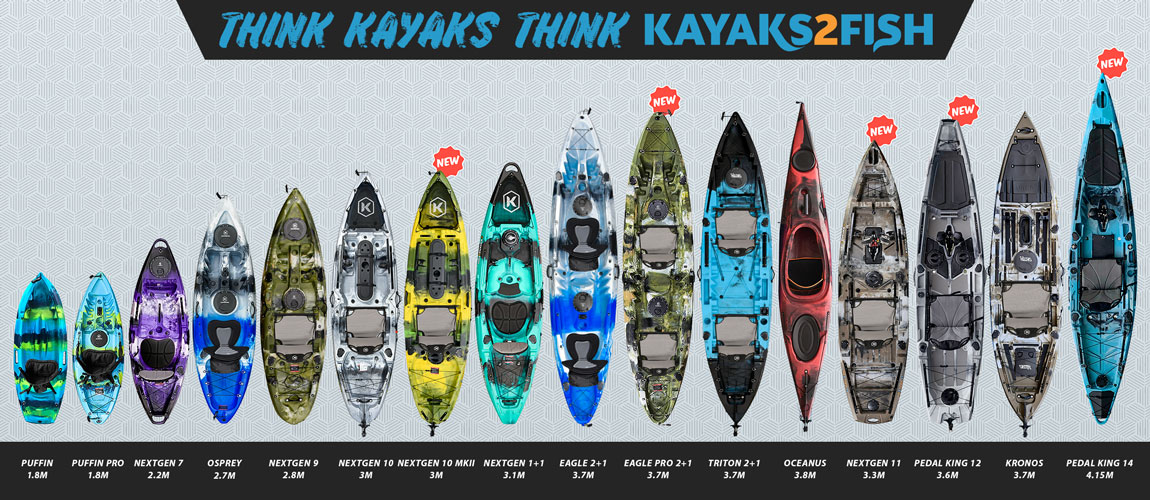 Feature Comparison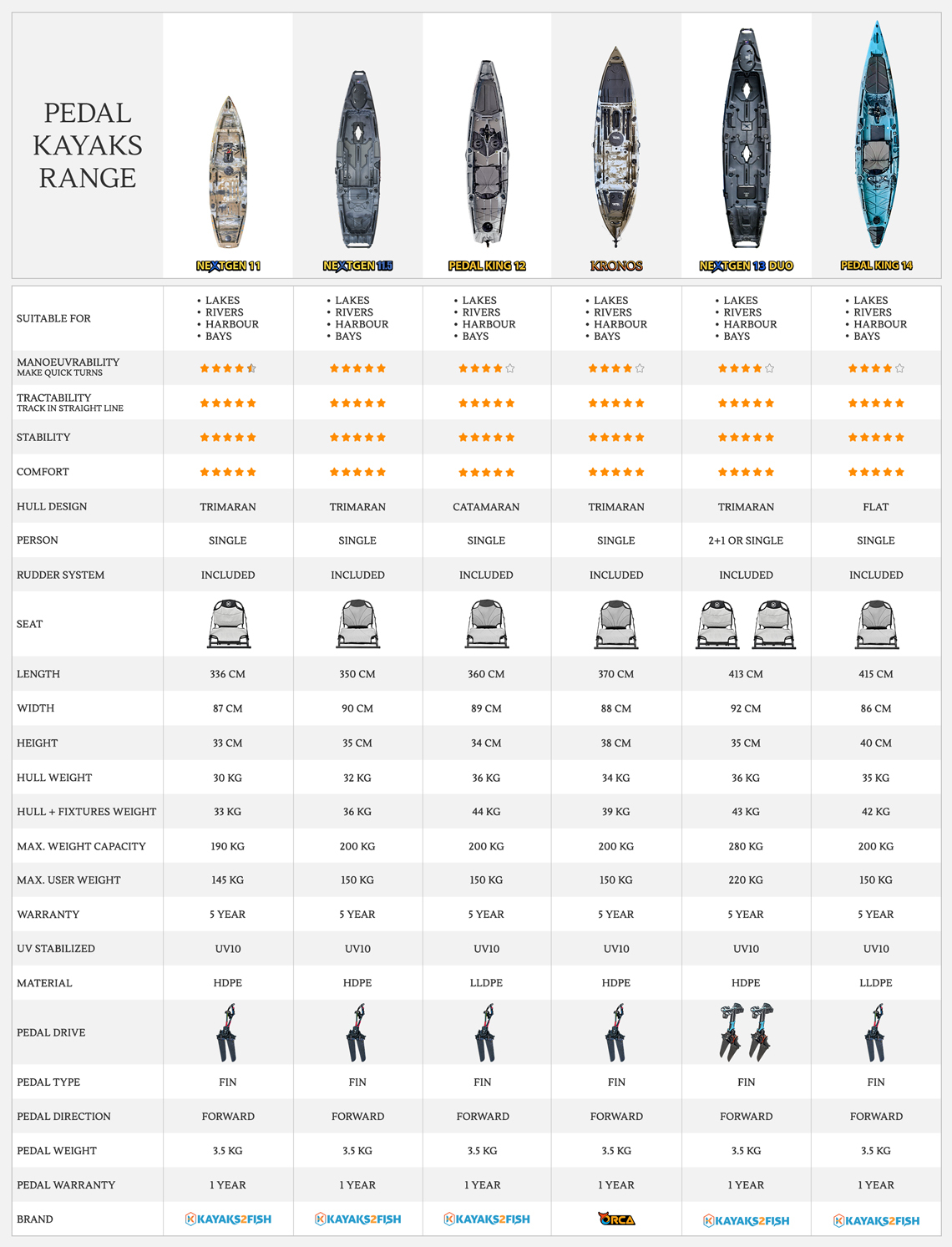 Feature Comparison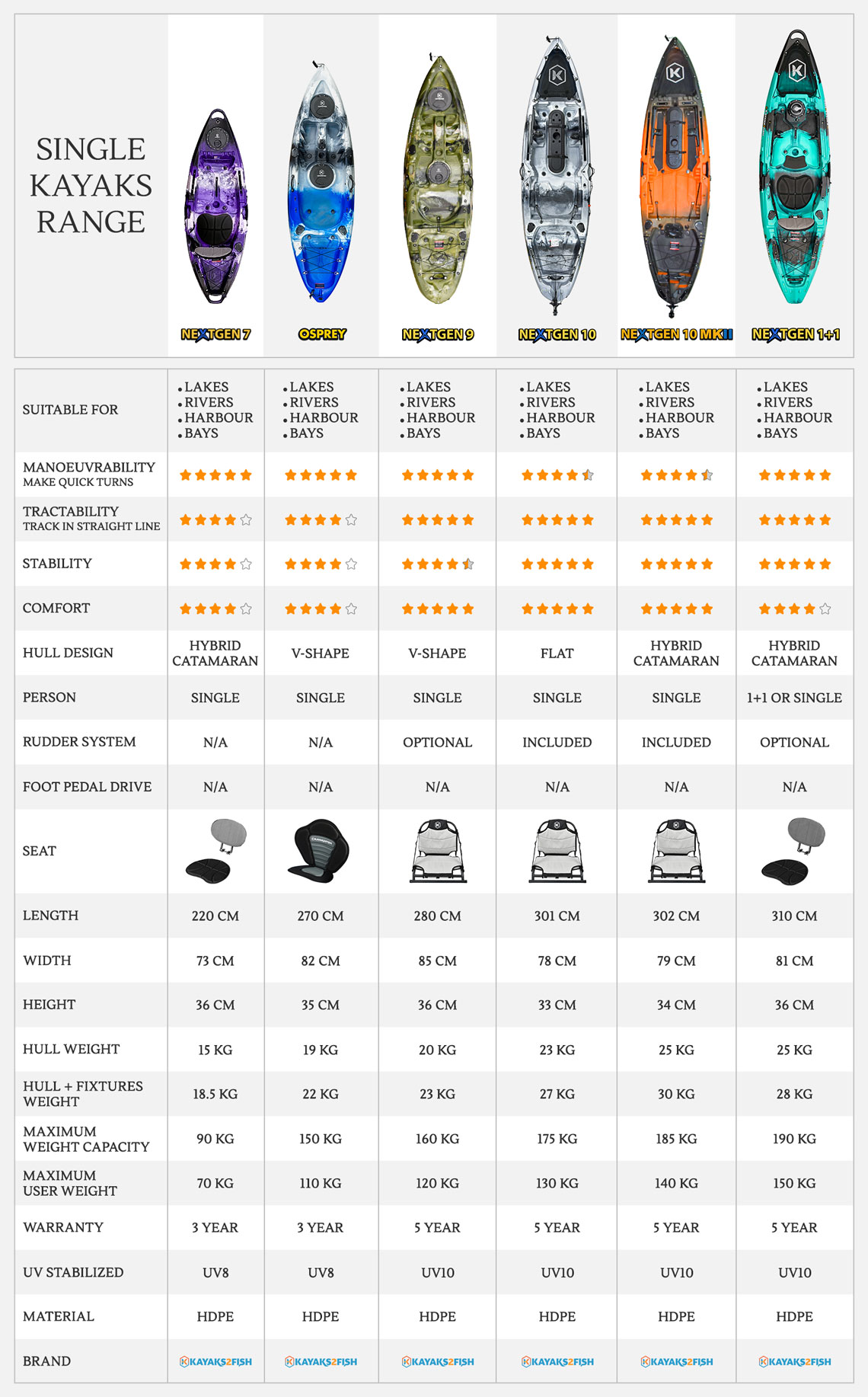 Feature Comparison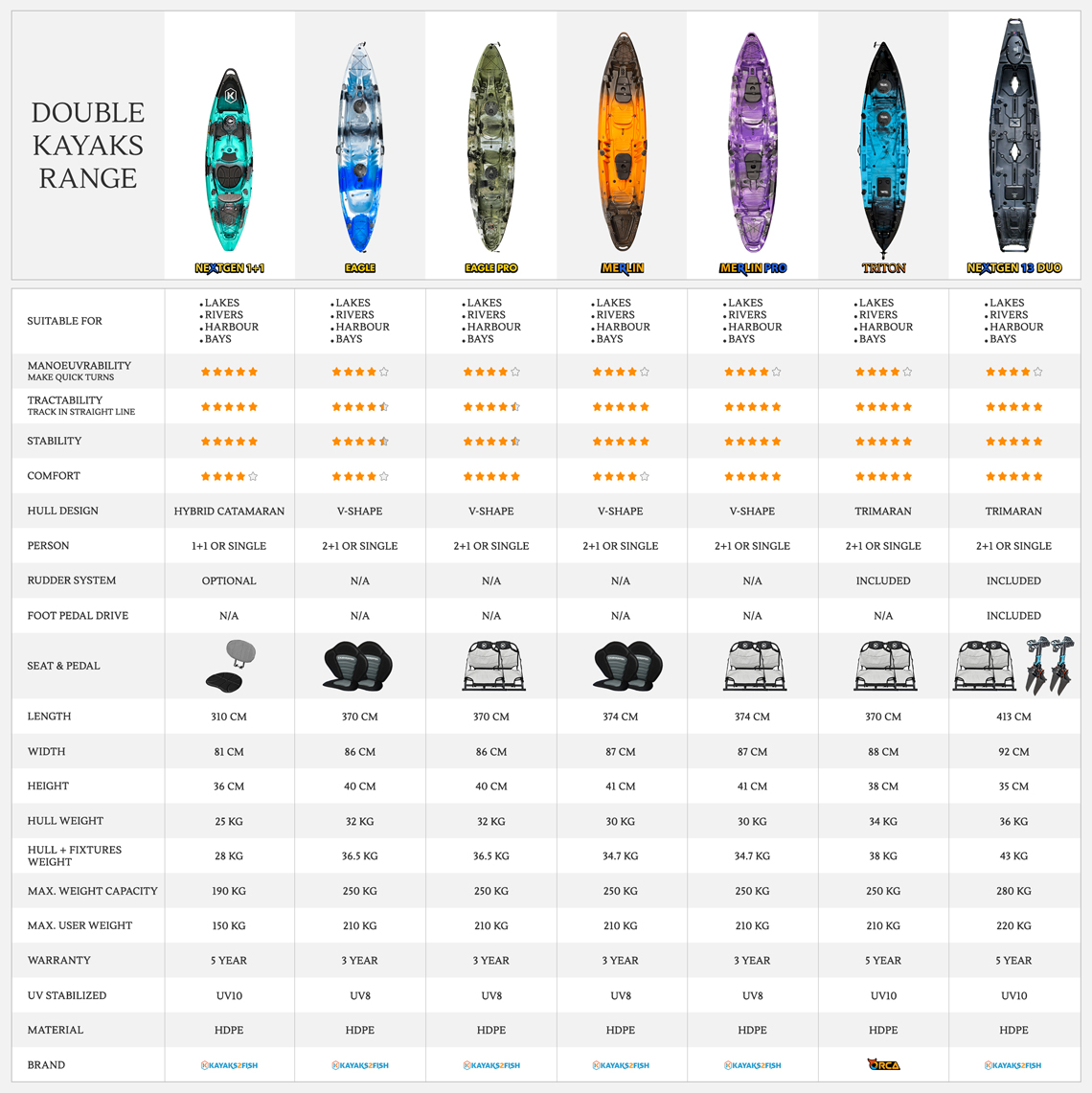 Feature Comparison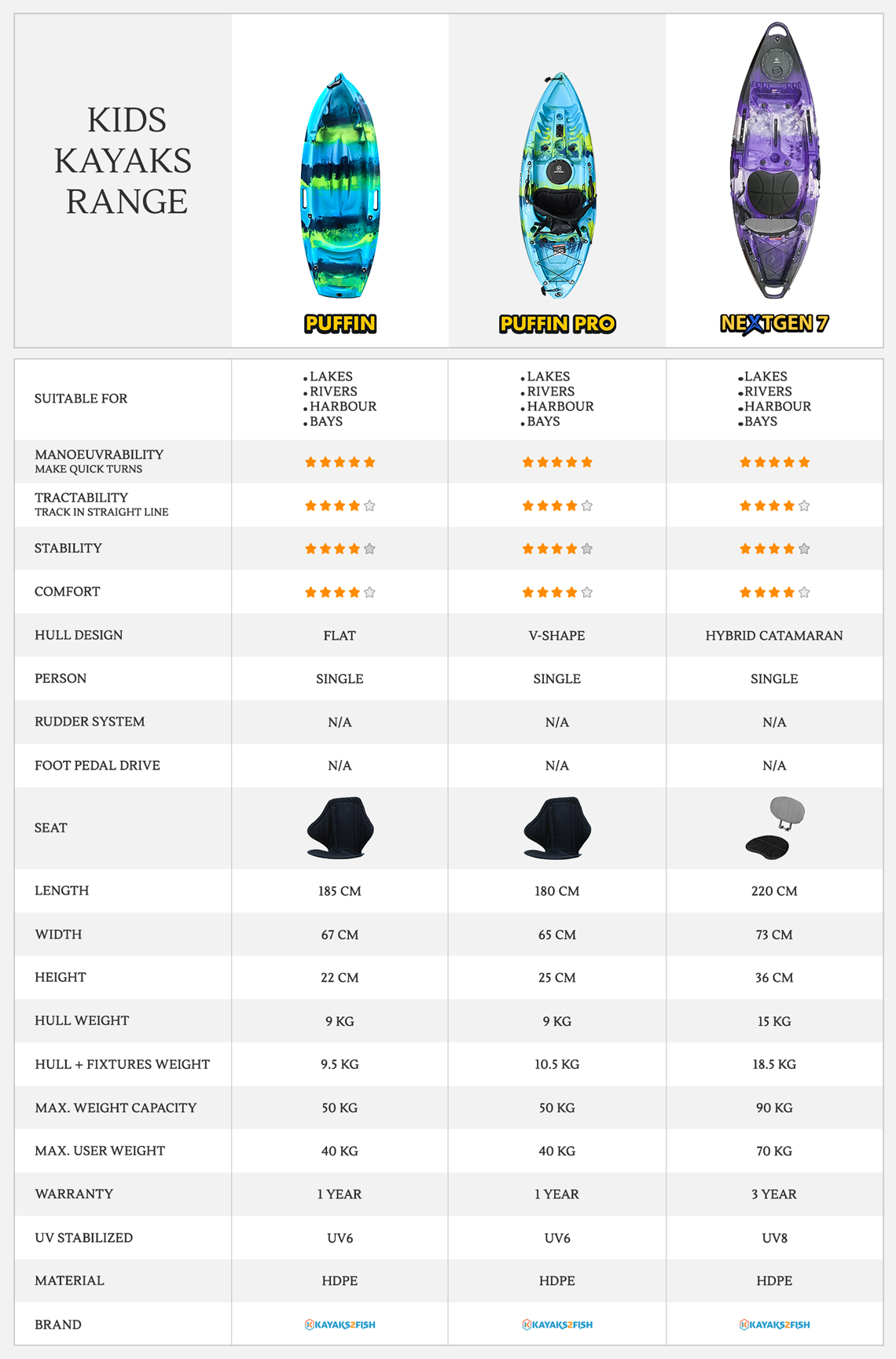 Customer Photos