Pilton Kayaks
If you are looking for fishing kayaks in Pilton then you have come to the right place. You are welcome to pick them up for free from our Brisbane Single & Double Fishing Kayaks Factory Warehouse or have them shipped to Pilton 4361 for an extra cost. We use imported plastic (from UK) and make the kayaks to with stand harsh Ausralian conditions. Our mission is to help as many people as we can to get out on the water with our kayaks that offer good value. For your piece of mind before you purchase please read reviews from our past customers, you can find hundereds of them on Facebook and Google. We accept both Zippay and Afterpay.
Read More
Recent Reviews:
Much better experience for the 2nd time round. Better communication from customer service too. Arrived before time, easy and quick pick up. Possibly ordering a 3rd, missus needs to decide of she does want one. - Darren Gibson
Purchased our Eagle double back at the beginning of December and it was delayed a couple of times so finally picked it up beginning of January. Very happy when we finally got it with all the extras on it. You do need a trolley to move it around which we have since purchased, should have bought it first up to get the 10% discount. - Mary
I bought Netgen 9 Pink Camo 3 weeks ago and I ABSOLUTELY LOVE IT!!!!My friend bought the purple one at the same time and we are finding every opportunity to use it … including tinkering and making useful bags for the storage hulls!!! - Patsy Marshall
Pretty happy with my Triton bora bora it is perfect for going kayak fishing around Redcliffe & bay fishing. Could have a better quality rudder system like a stainless/alloy set up with all hidden cables and a BATTERY HOLDER ! Please in the front to hold large AGM batteries but other than that the product is decent quality does everything I need it to do Including holding a powerful 54lb watersnake top notch product Even friendly after sales support. They are always happy to hear your suggestions too - Chris B.
Bought the Next Gen 10 Pro Fishing Kayak and couldn't be happier. It has proven itself on a 25km+ kayak down Blackwood River with not a single fear of tipping or much getting wet inside the kayak itself. It holds quite a lot of cargo too. I fit a large 22L cooler at the back with still a lot of room to spare plus a 25L dry bag at the front with still some more room. I carried two rods on the back and in the central rod holder without any trouble. The seat also made the tiring journey a lot easier as it was extremely comfortable. I was also able to stand up with at least 120kg + of weight on the kayak. I could comfortably turn around, stretch my legs, lie down, and get anything from any part of the kayak with ease. It's definitely more than worth the price they are offering. I recommend this product for sure. - Canaan T.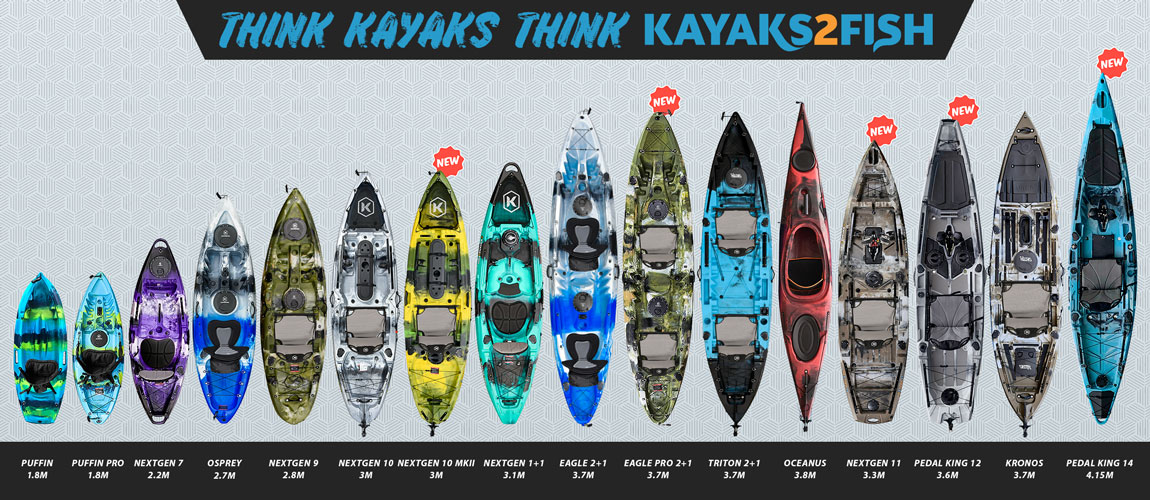 Feature Comparison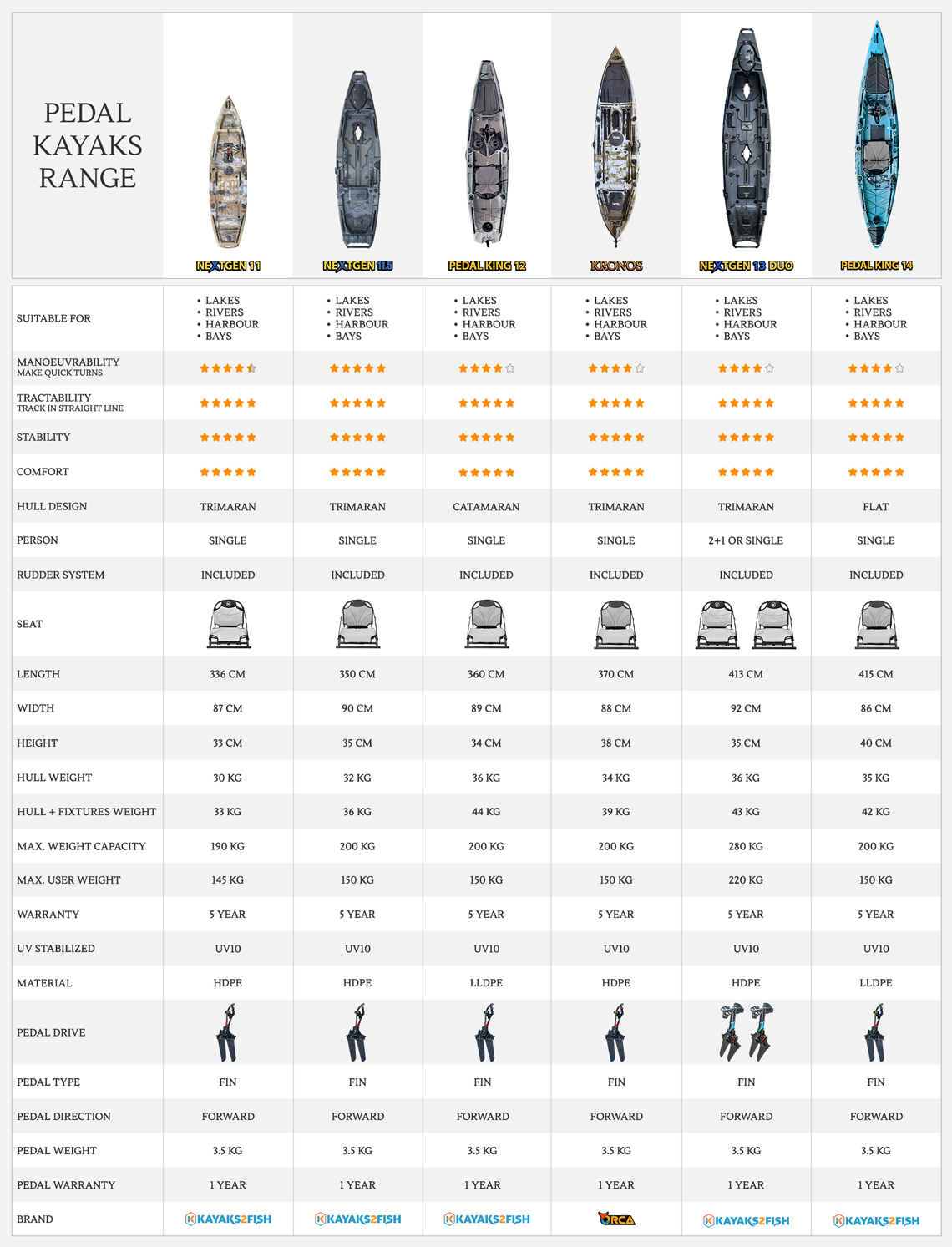 Feature Comparison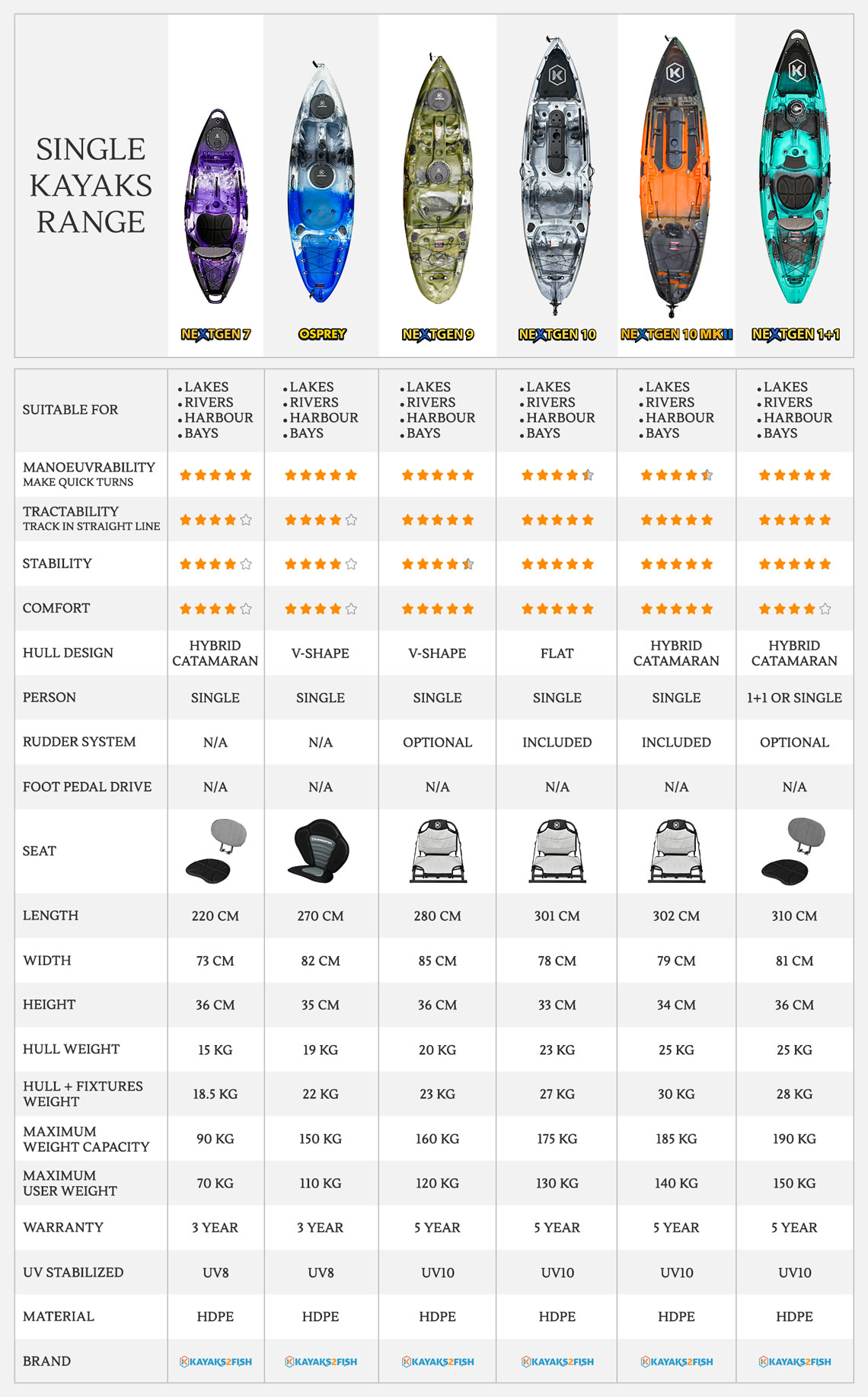 Feature Comparison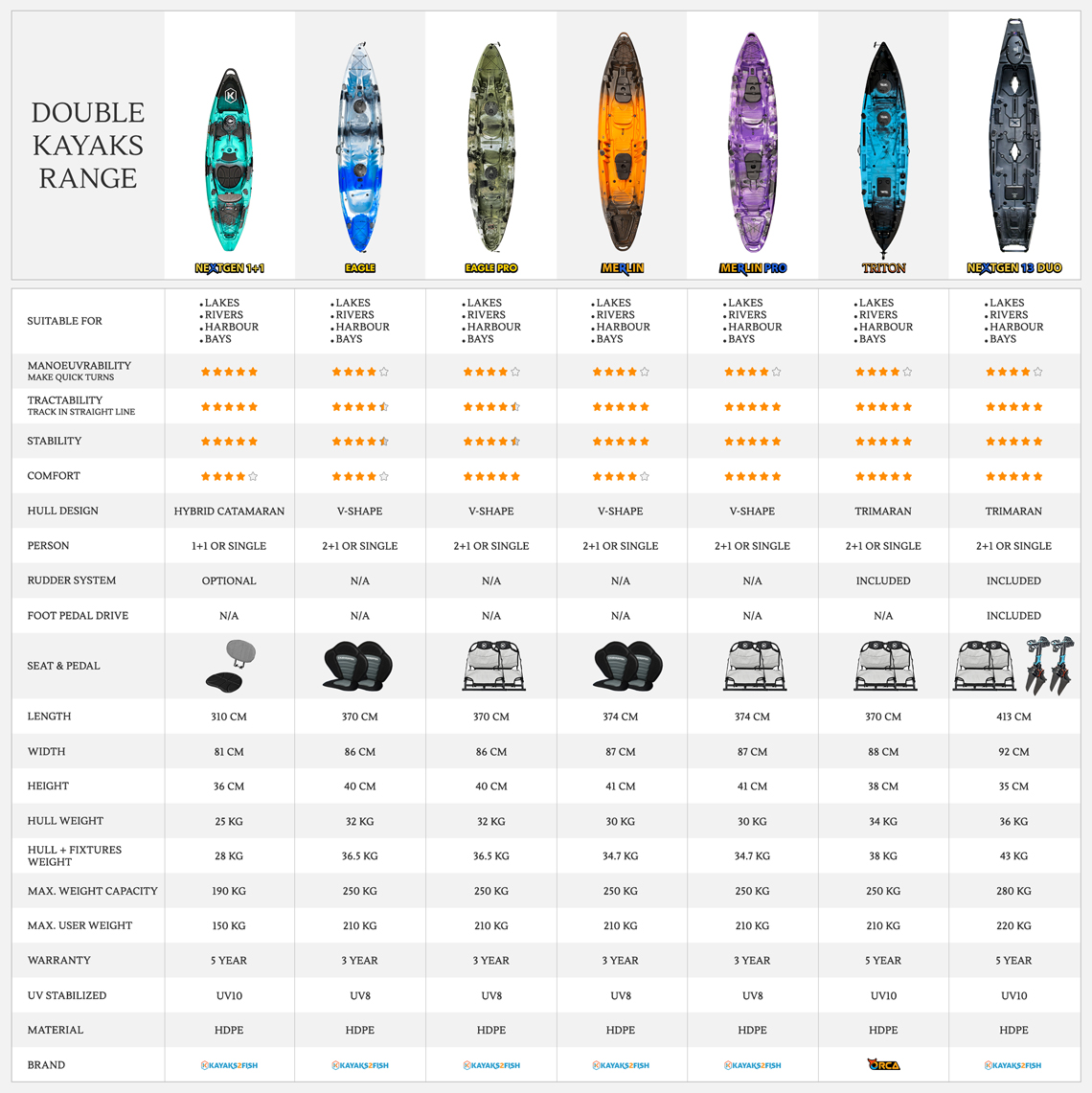 Feature Comparison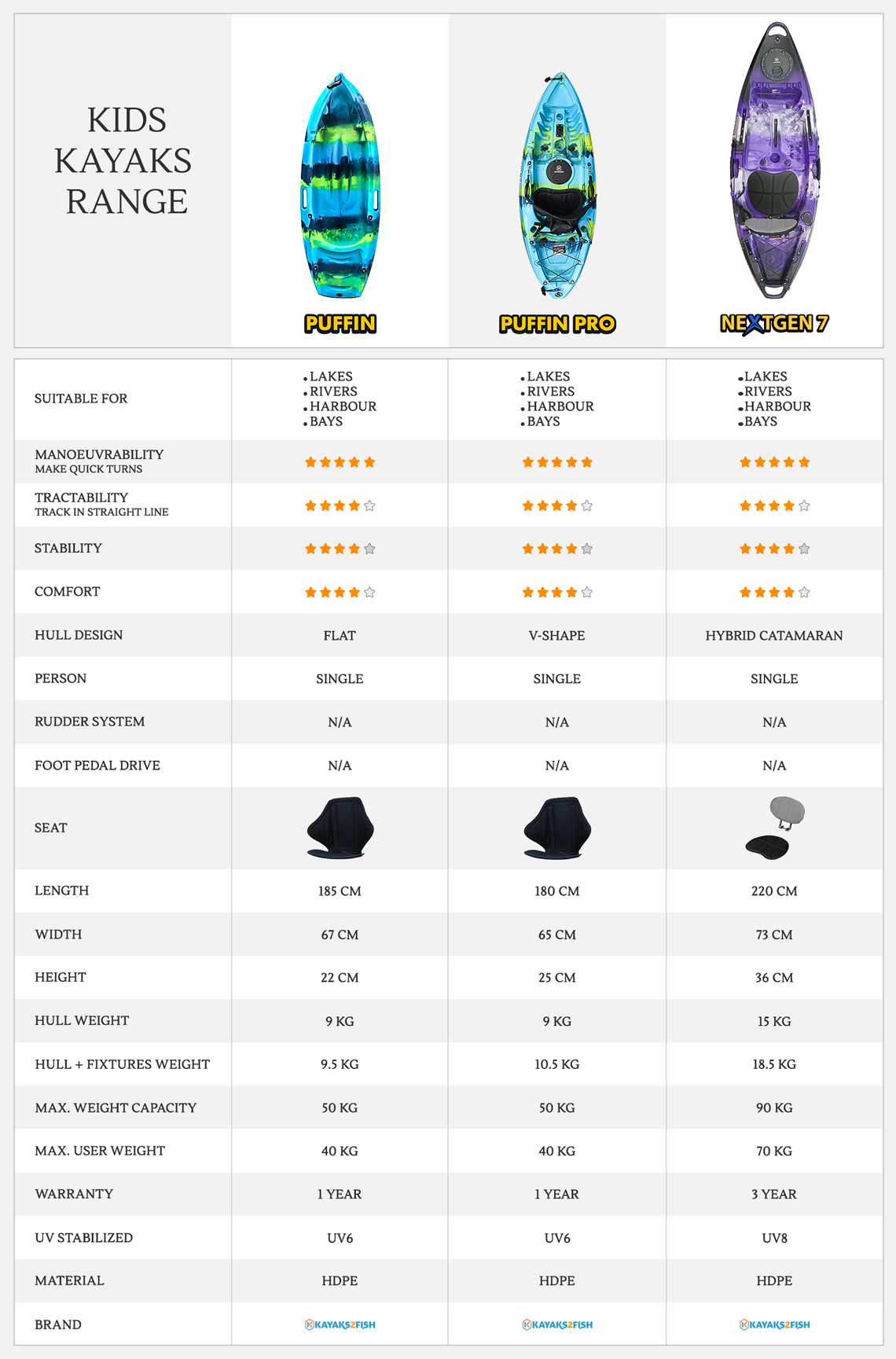 Customer Photos