Nedlands 6009 Kayaks
No matter if you are after fishing or recreational kayaks in Nedlands you have come to the right place. You are welcome to pick them up for free from our Perth Canoes Factory or have them shipped to Nedlands 6009 for an extra cost (Single kayaks from $56 or Tandem Kayaks from $86). Just because our prices are affordable doesn't mean we offer any less quality then big brands. We use plastic imported from UK and treat each kayak with UV protectant. For 10 years Kayaks2Fish has focused on one thing — bringing the products that are as good as if not better than the big brand stores at a price that doesn't break the bank. We recommend you to check out reviews from our past customers before you decide to purchase so you know you are buying a genuine top quality kayak at affordable price. You can also pay via Afterpay or Zippay.
Read More
Recent Reviews:
I picked up my kayak last year and so far has been great! The kayak is very stable and easy to navigate and easy to get to the car roof rack which is great! Really happy with my kayak. - Bruno Benavente
Bought the Next Gen 10 Pro Fishing Kayak and couldn't be happier. It has proven itself on a 25km+ kayak down Blackwood River with not a single fear of tipping or much getting wet inside the kayak itself. It holds quite a lot of cargo too. I fit a large 22L cooler at the back with still a lot of room to spare plus a 25L dry bag at the front with still some more room. I carried two rods on the back and in the central rod holder without any trouble. The seat also made the tiring journey a lot easier as it was extremely comfortable. I was also able to stand up with at least 120kg + of weight on the kayak. I could comfortably turn around, stretch my legs, lie down, and get anything from any part of the kayak with ease. It's definitely more than worth the price they are offering. I recommend this product for sure. - Canaan T.
Never fished off a kayak in my life, but bought myself the next gen 9 and how easy is it!The compartment shelf is an added bonus and the new style seat is way comfier than the last model I've used. - Sharon
We love our Eagle Double Fishing Kayak! We don't use it for fishing, we take our 35kg dog everywhere, he loves it! Thankfully he's happy to just sit and enjoy the ride, with a swim at the end :) - Karen Reichelt
Absolutely loving it, have it out every chance I get.. Unfortunately works gets in the way to much, almost have the minister of war and finance convinced to get her own. - Kieran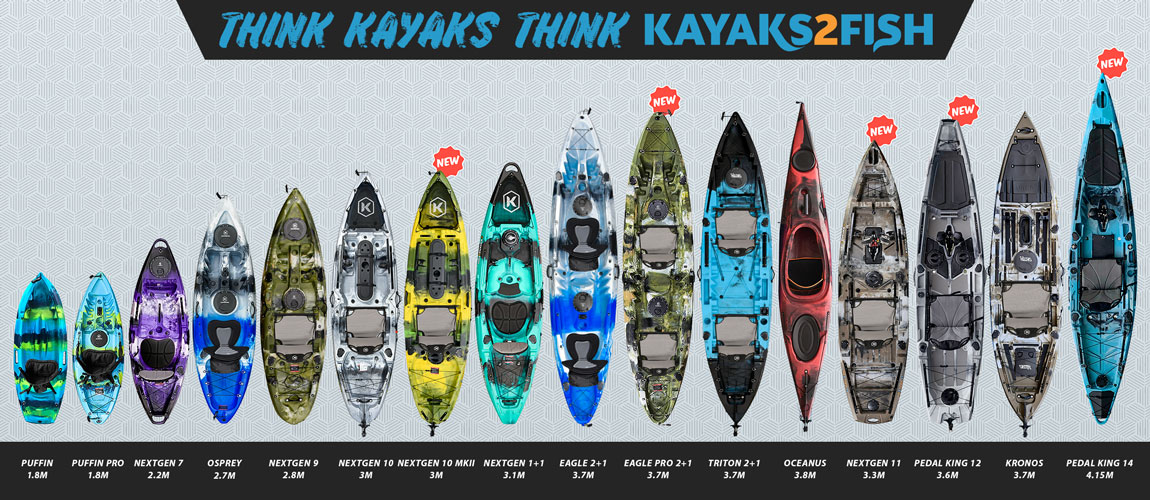 Feature Comparison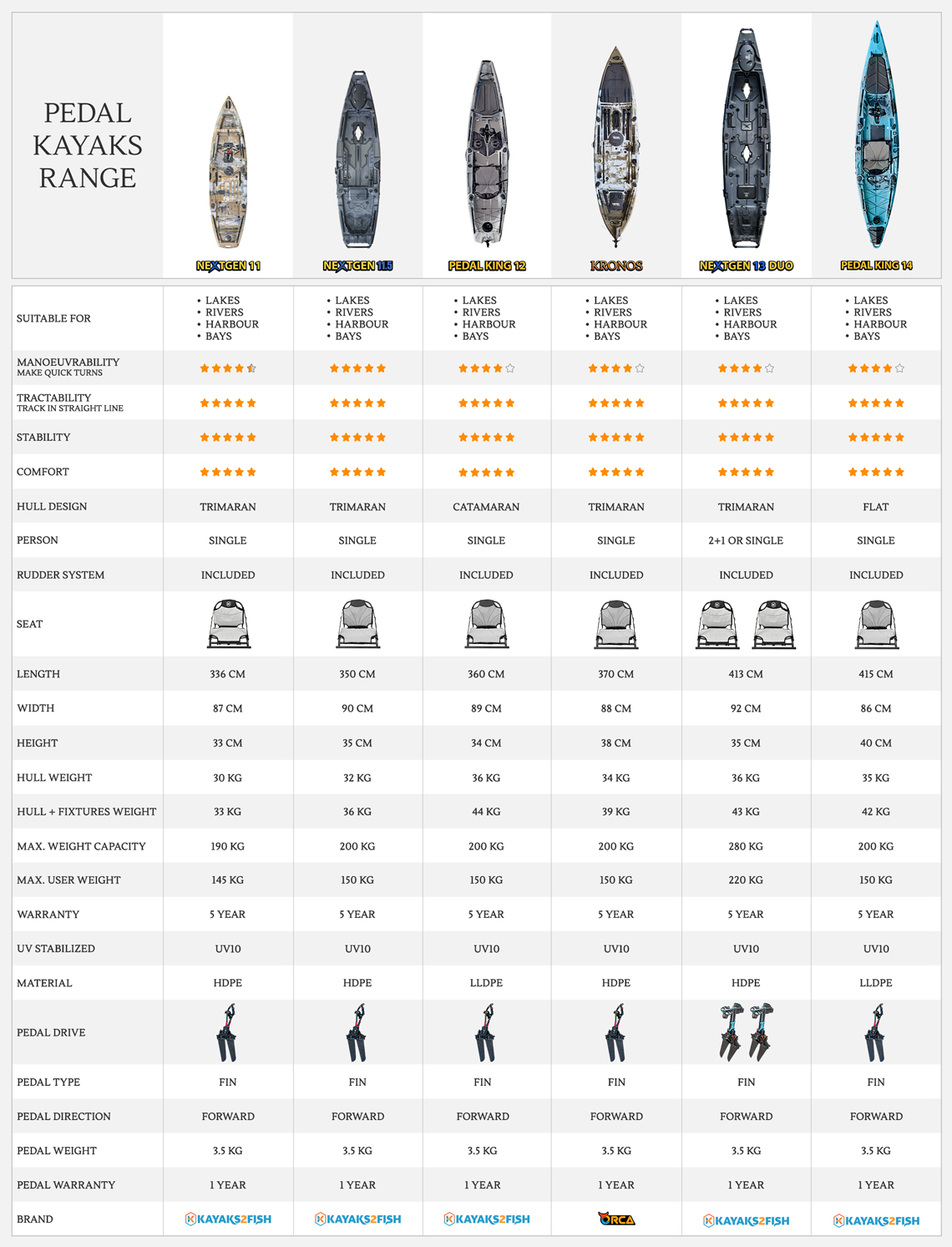 Feature Comparison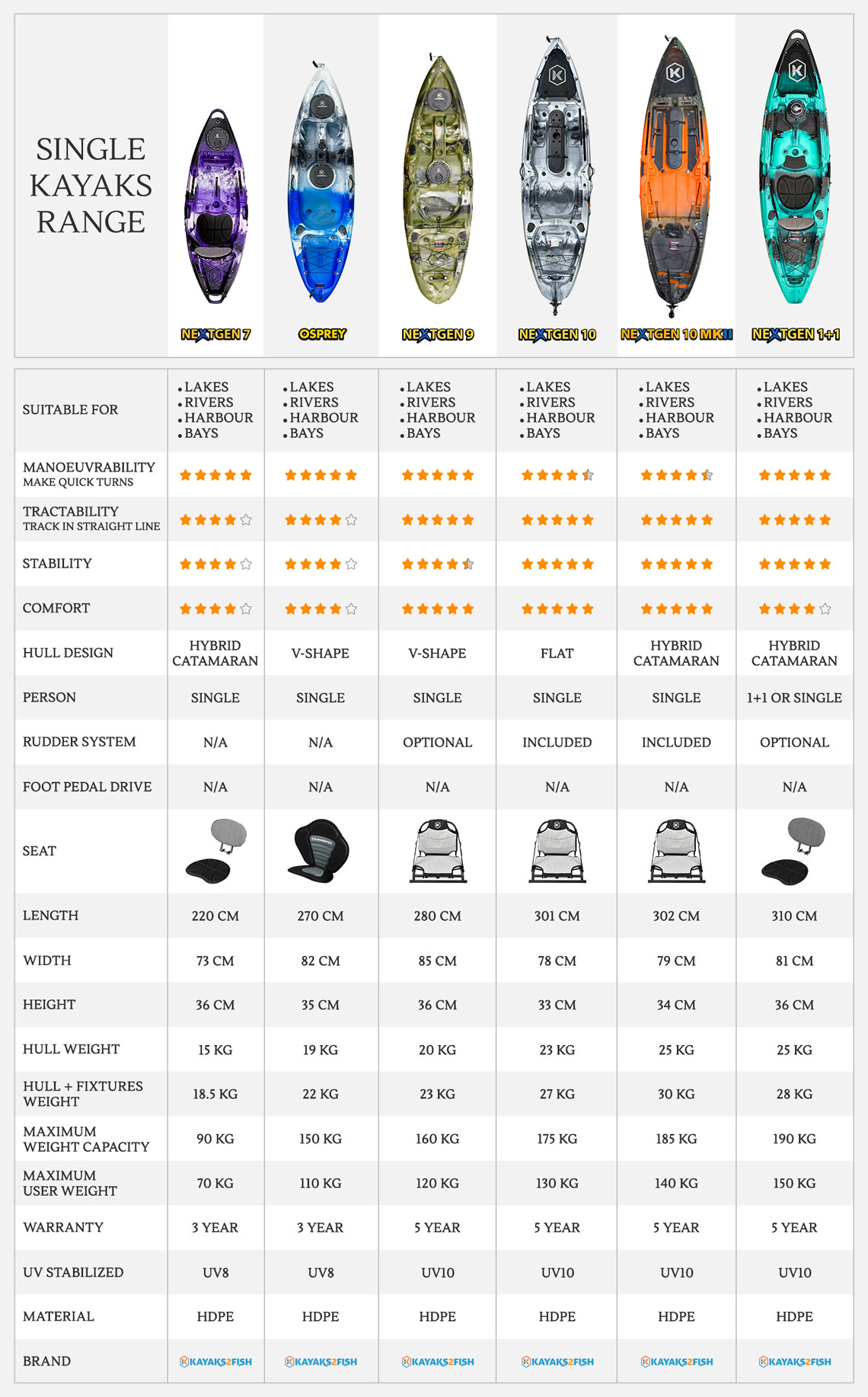 Feature Comparison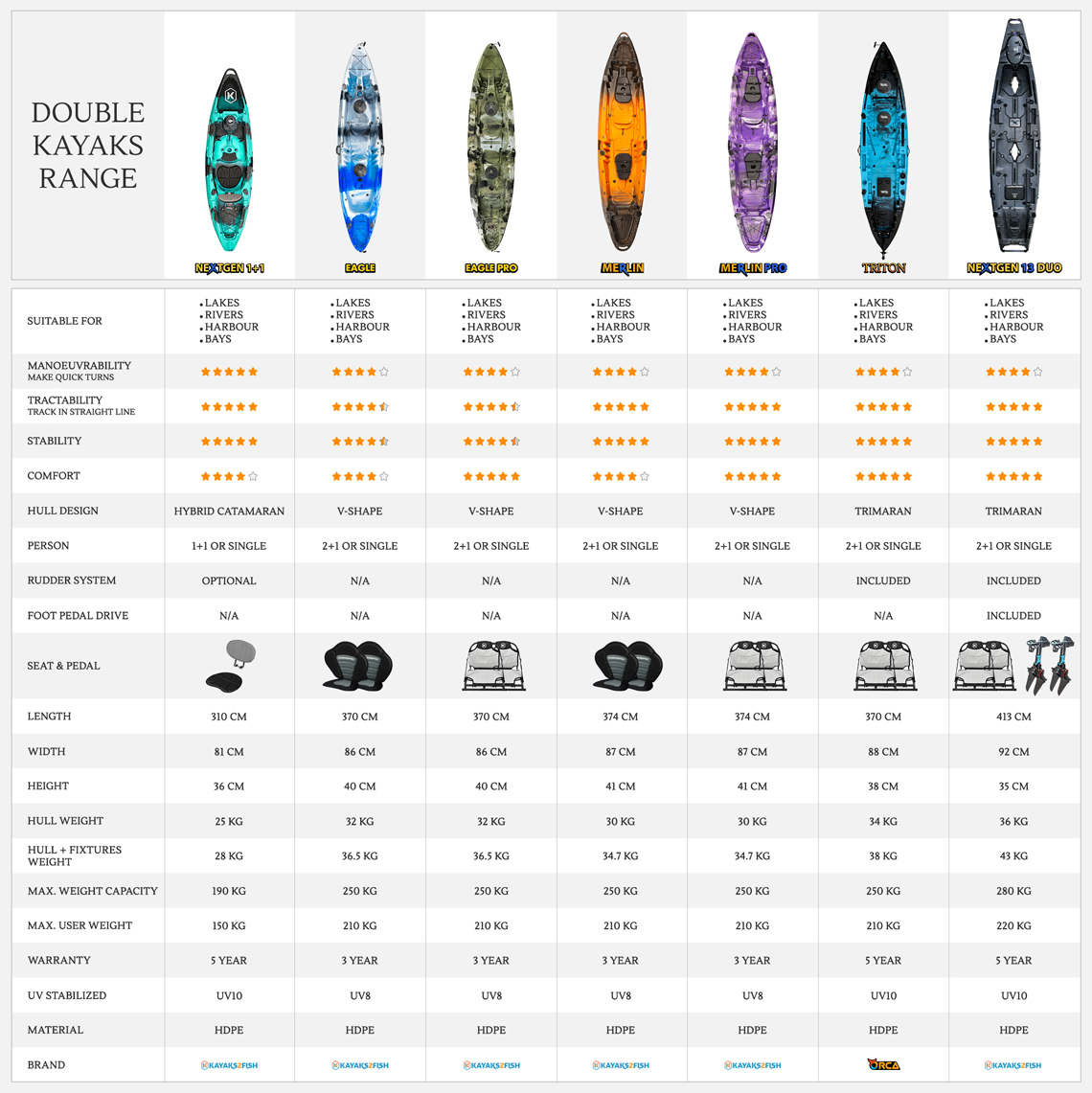 Feature Comparison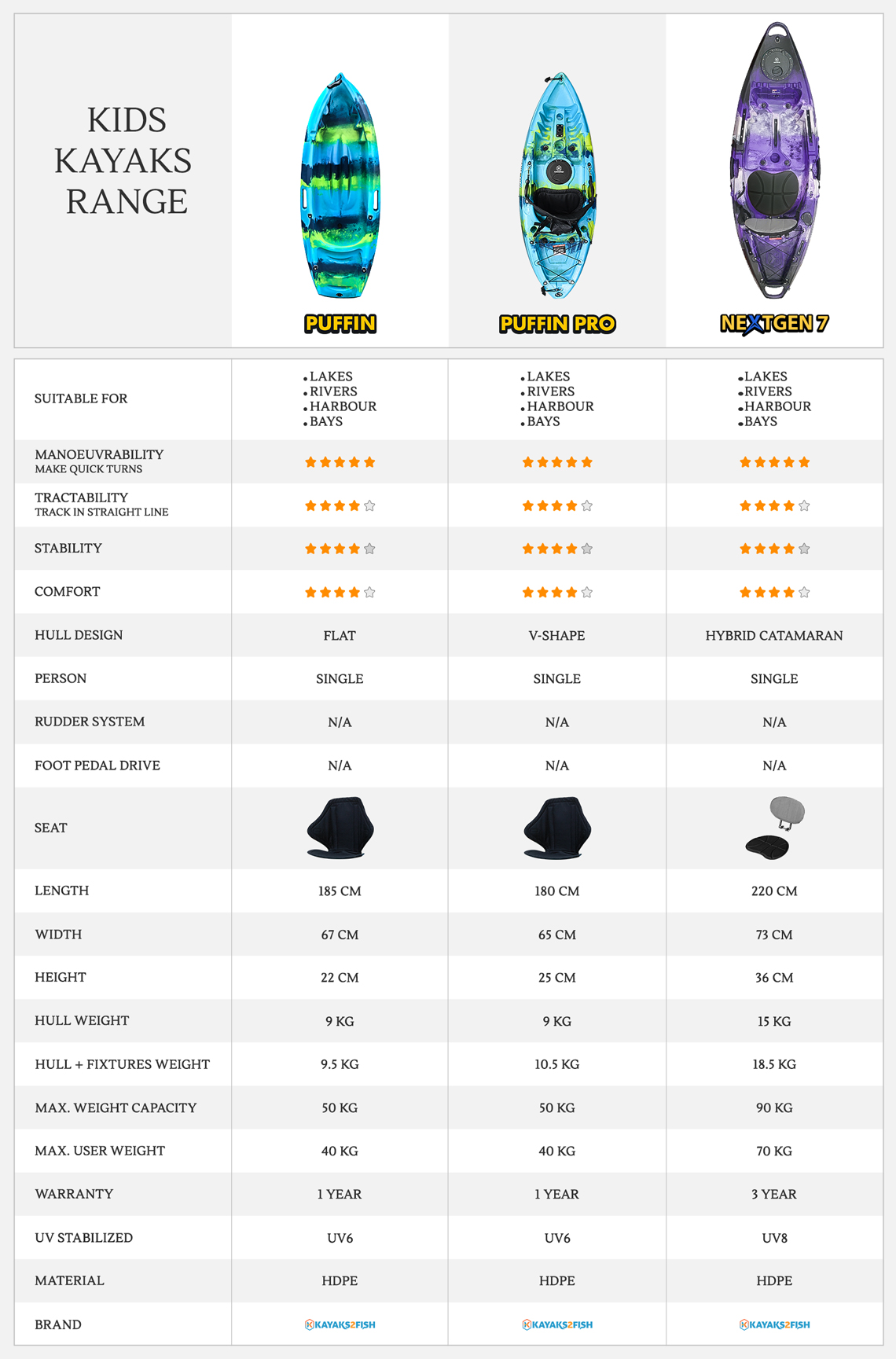 Customer Photos