Muluckine Kayaks
For kayaks in Muluckine look no further than Kayaks2Fish. You are welcome to pick them up for free from our Perth Single & Double Fishing Kayaks Wholesale Store or have them shipped to Muluckine 6401 for an extra cost. We offer kayaks similar to big brand stores but at very affordable price. We use HDPE plastic imported from UK and manufacture these kayaks at highest possible standards. Since the start our focus has been to produce quality kayaks at reasonable prices. We make similar if not superior kayaks then big stores out there and offer them at price that most people can afford. Our Kayaks have received hundreds of positive reviews on Google, Facebook and Product Reviews. Find out why customers are raving about these kayaks. And just so you know we also acccept Zippay and Aferpay.
Read More
Recent Reviews:
I purchased a new Next Gen 11 to use for fishing. The kayak is well finished with plenty of features to support fishing. The main issue I have with the kayak is the position of the fixed rudder at the rear which prevents lifting the front end of the kayak to load it onto a Ute without putting excessive pressure on the rudder at the rear. This kayak is heavier than others I own so I can't lift it directly onto car racks. I am currently manufacturing a trolley / slide to do this safely. On the water, it is very stable though there was a tendency for the rudder control to move slightly which required regular correction to maintain a straight course. I'm confident I will overcome these issues. Barra Hunter - BarraHunter
I was comparing the yaks which locals shops supplying in my area and I did a lot of research and found Kayaks2fish Kronos pedal yak suited my needs. Loads of features and so much room for upgrades. 3.7M yak with plenty of room, super stable in the open ocean with decent swell and of course down the rivers in a breeze. Pedal system is such a dream to operate so you can focus more on exploring or fishing. Advise to make sure you do all the recommended tighten of screws and have a tool kit, life jacket, safety flag if in ocean and not forget the oars on board for peace of mind, I got stuck in crocodile infested waters in low tide and pedal system ain't gonna work.... Anywayz now going crazy adding fish finder, battery, solar and can't wait to get back in the drink. Peace! - watermonkey
Recently purchased a tandem Kayak for our first fishing kayak experience and Kayaks2Fish couldn't have been more helpful with everything we needed and more than happy to answer any questions we had. - Andrew P.
Love my 2 half seater kayak, we use all the time. Very friendly and helpful staff, would highly recommend them - Chantelle P.
This is my first time to buy kayak and I selected to buy kayak from kayak2fishing because it is reasonable price and helpful from staff at store as well. I'm so enjoying with my kayak. Recommend for someone looking to buy a new kayak. Happy weekend. - Chhaylee C.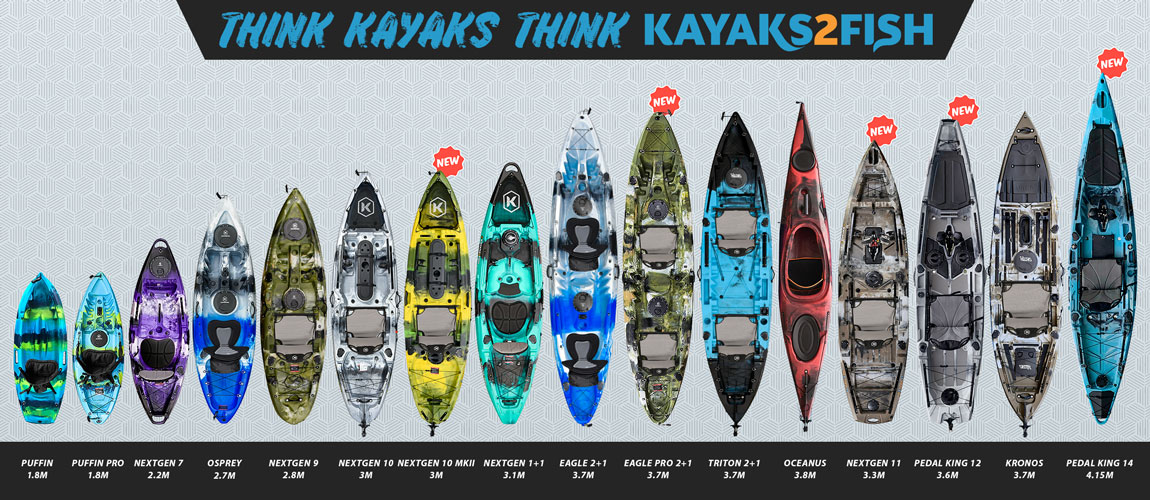 Feature Comparison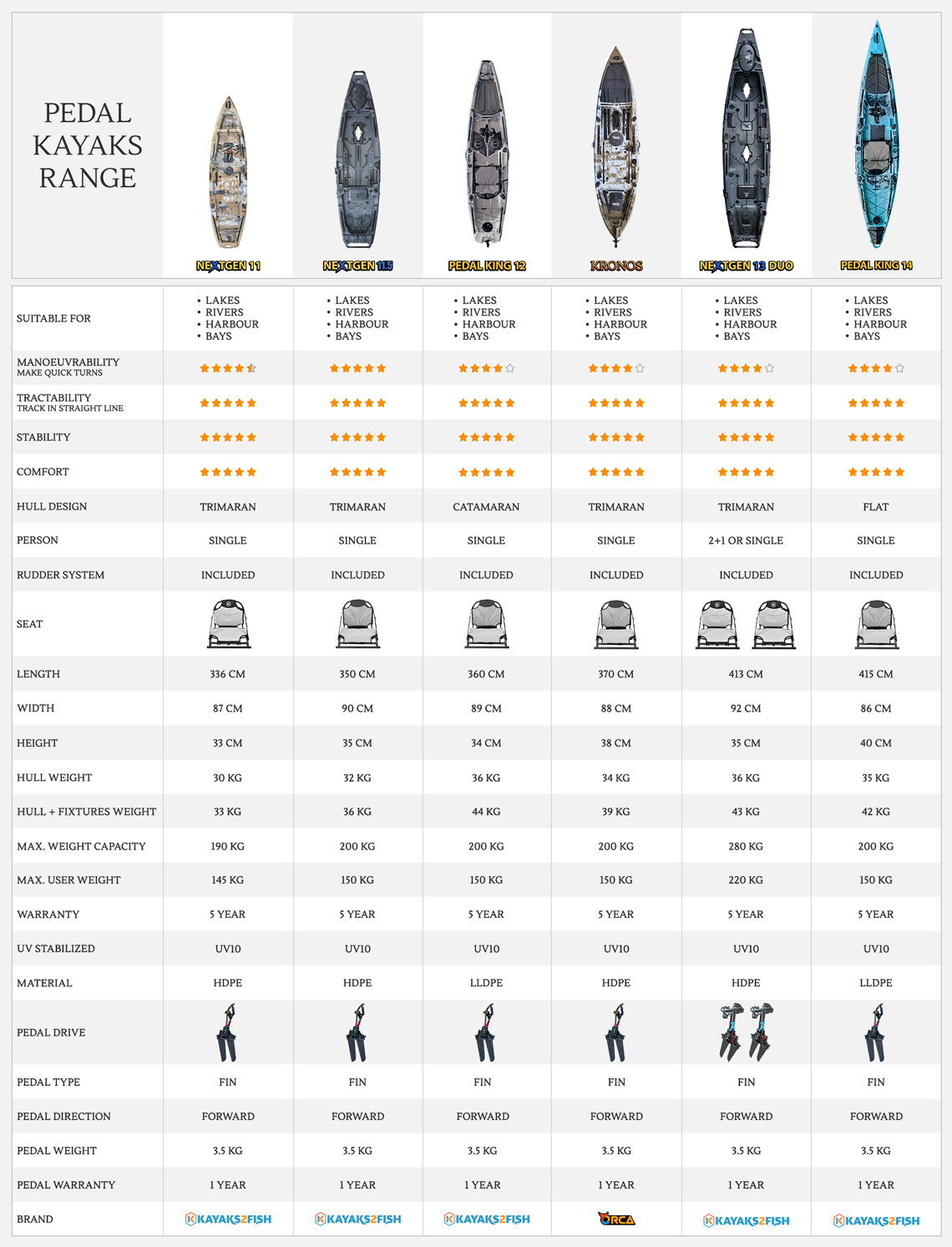 Feature Comparison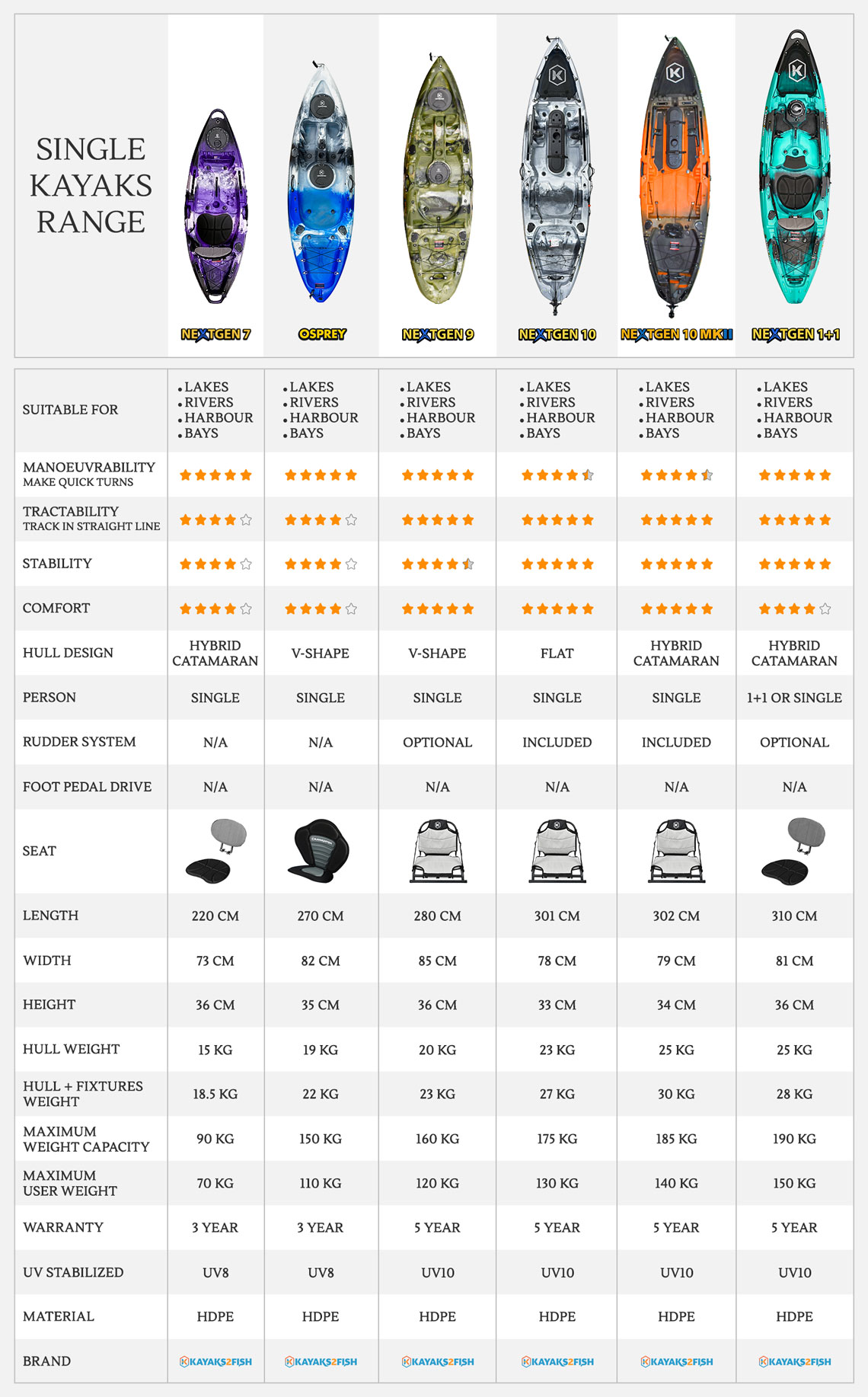 Feature Comparison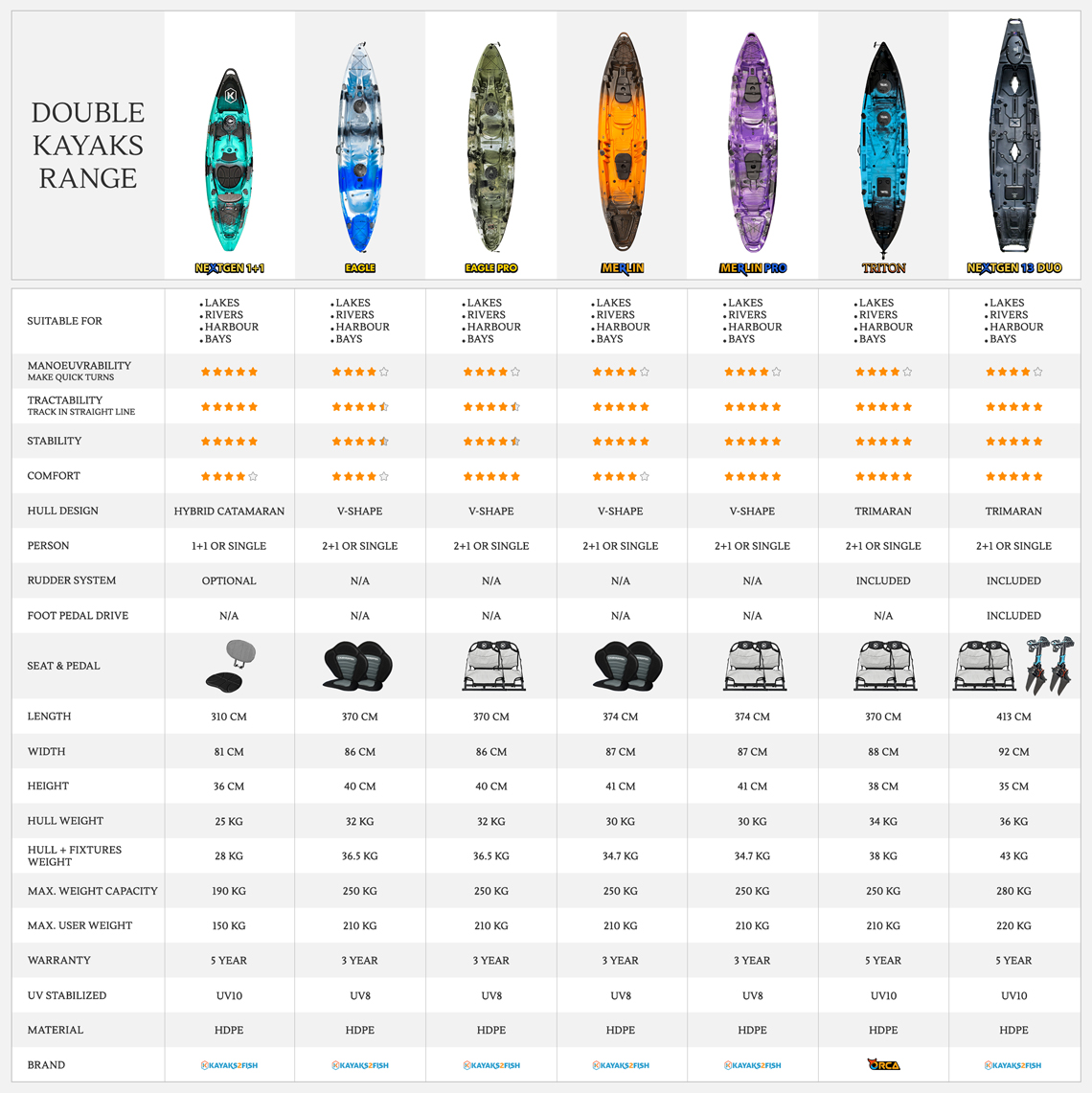 Feature Comparison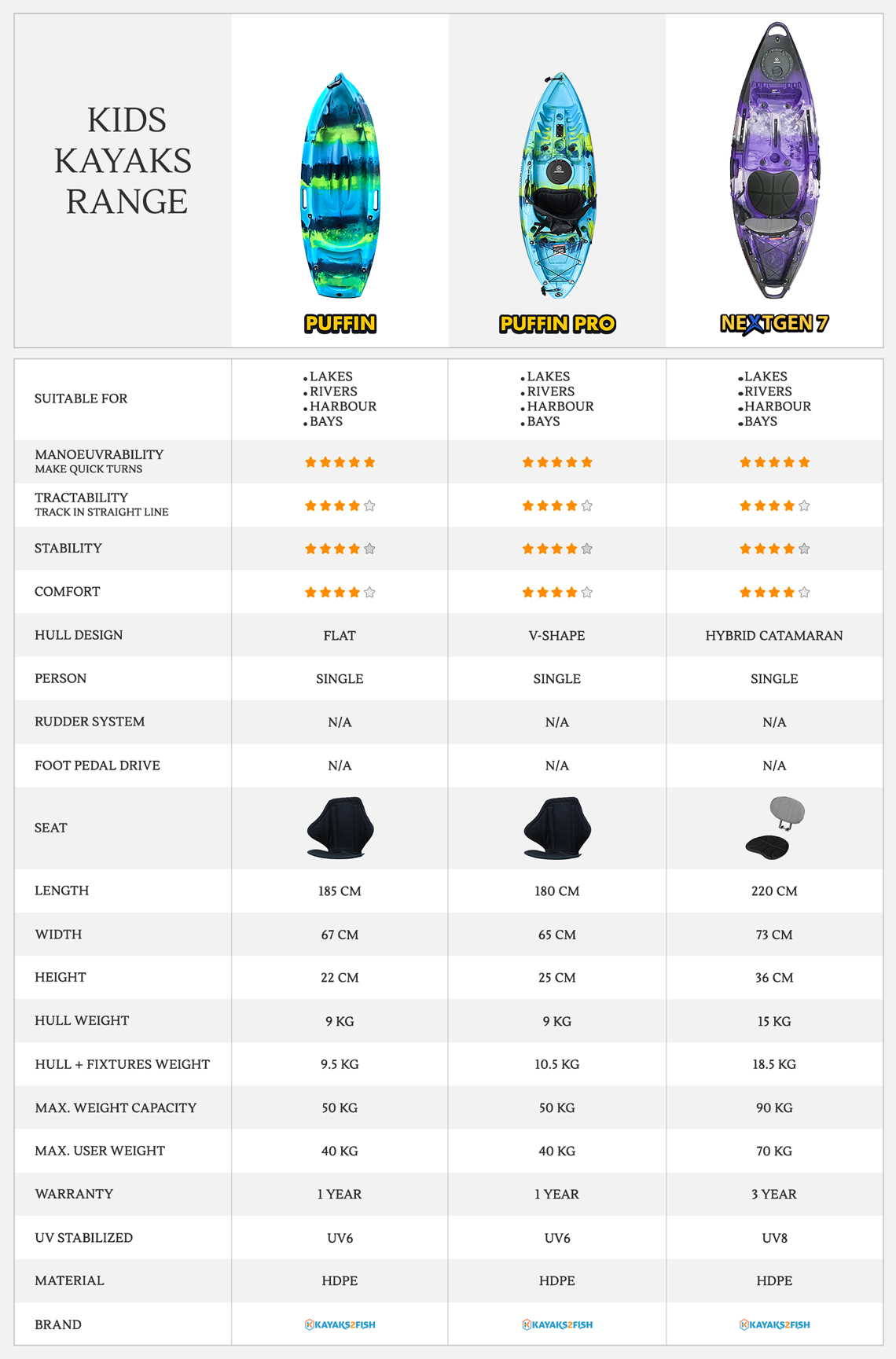 Customer Photos