Minnivale Kayaks
If you are looking for fishing kayaks in Minnivale then you have come to the right place. You can have our kayaks shipped to Minnivale 6462 (for an extra cost), or pick them up from our Perth Fishing Canoes Factory. Each kayak is manufactured under strict quality supervision. We also treat our kayaks with UV protectant to maintain the colours and strength for a long time. Our goal has always been to sell superior kayaks at most affordable prices. We want to you go out there and enjoy the water at a price that does not break the bank. Our prices are affordable but it doesn't mean we compromise on quality. Read hunderds of reviews from customer online before you decide to purchase for your peace of mind. We accept both Zippay and Afterpay.
Read More
Recent Reviews:
I am in love with my Next Gen 9 kayak. My first ever trip on the water was with a pod of about 20 dolphins. Amongst the pod were nursing mums with calves. 1 was only a few weeks old.This will forever be a highlight of my life.I am so grateful for for this experience and for my Kayak.Thank you Kayaks2fish. - Michelle Leaver
Purchase was seamless, the Kayak performs awesome and is very stable, we've used in in dams, rivers and also estuaries, all of the standard extras such as the rod holders are thoughtfully placed and of good quality, we couldn't be happier with our purchase and would not hesitate to recommend these products to friends and family - Chris Alexander
I have bought three kayaks and these are an excellent product. Osprey is perfect, the Gen 10 is a little top heavy and rudder is a pain. I am a strong fellow and I have to pull my guts out to get it down , and doesn't flick right back anymore after 4 rides - it sits parallel. The kayak is excellent workmanship but it's not as stable in my opinion as the osprey. It sometimes feels like I could tip over , but on the calm goes along great. Maybe should have got the 9. Apparently the elite rudder is better. I will have to spend another $70 and hopefully it will be ok. - Phil Edwards
Got the double eagle kayak with trolling motor and couldn't be more than happy with the value, and quality of purchase.The purchase came quickly, was communicated well and the quality of the kayak and motor exceeded expectations! - Matt L.
Purchased a NextGen mk2 and delivery was very quick. The yak is awesome and what I expected. Had an issue with the paddle but after sales team have sorted it out without any issues. I've recommended my yak to friends and one is ordering one the same tomorrow. Very happy. - Paul Manns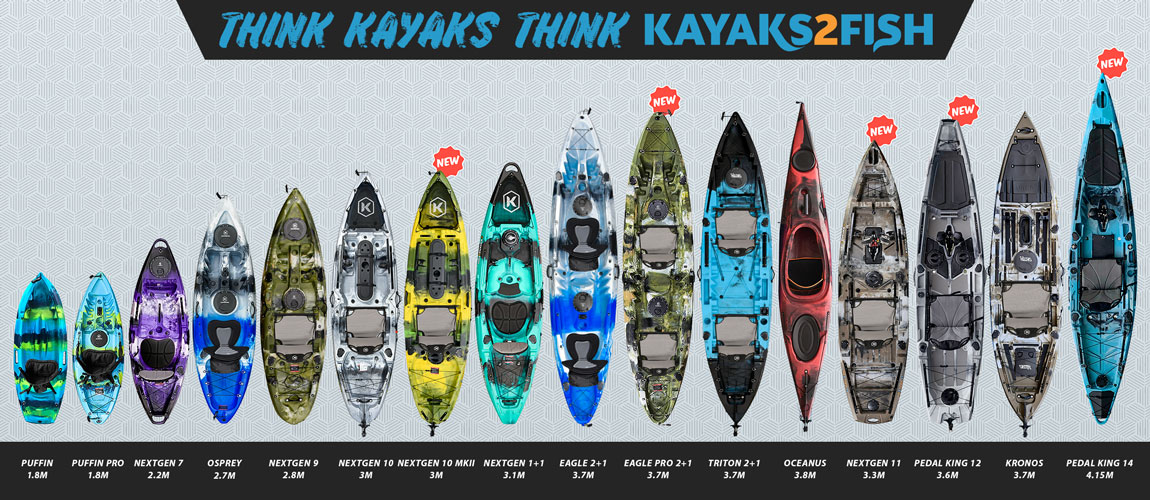 Feature Comparison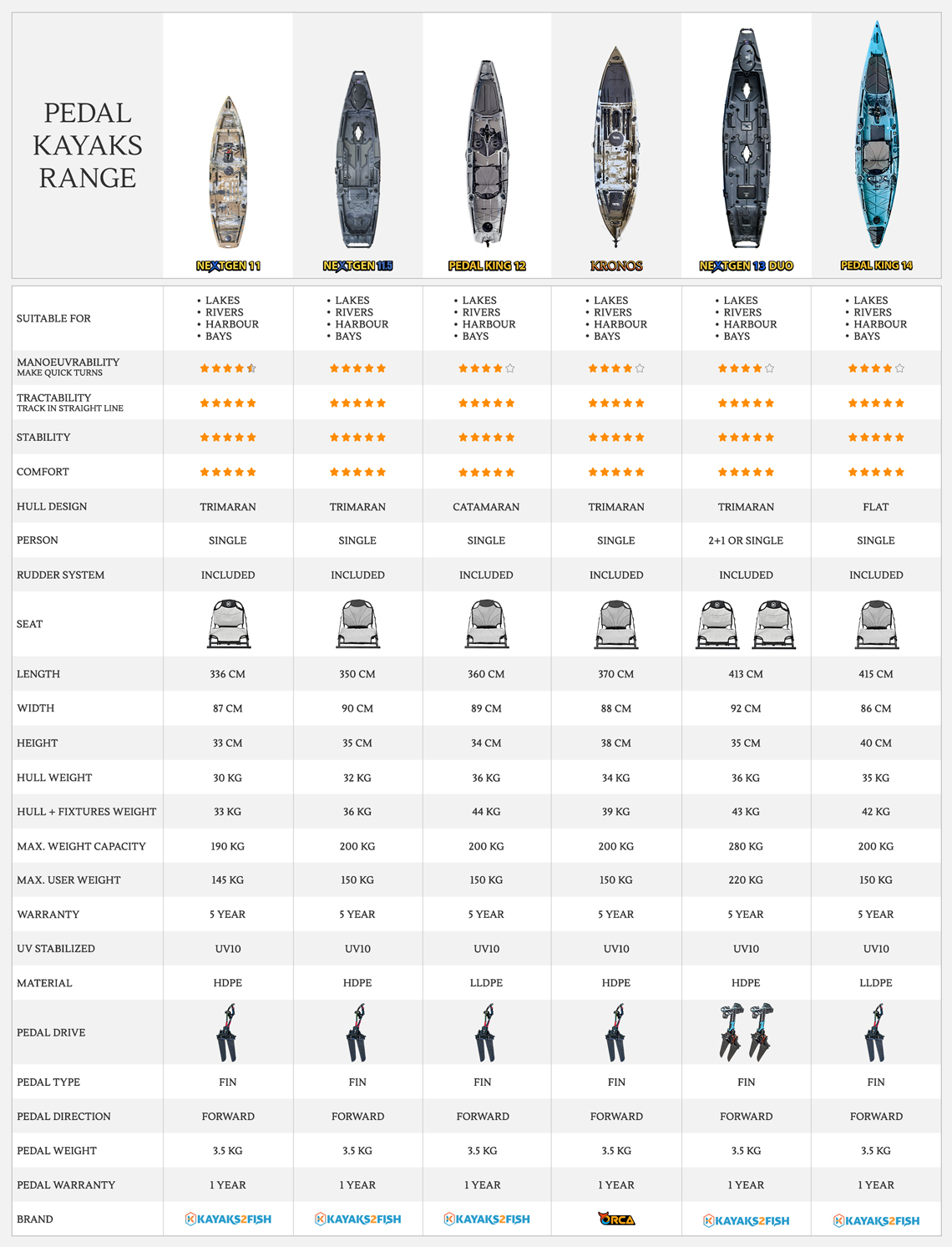 Feature Comparison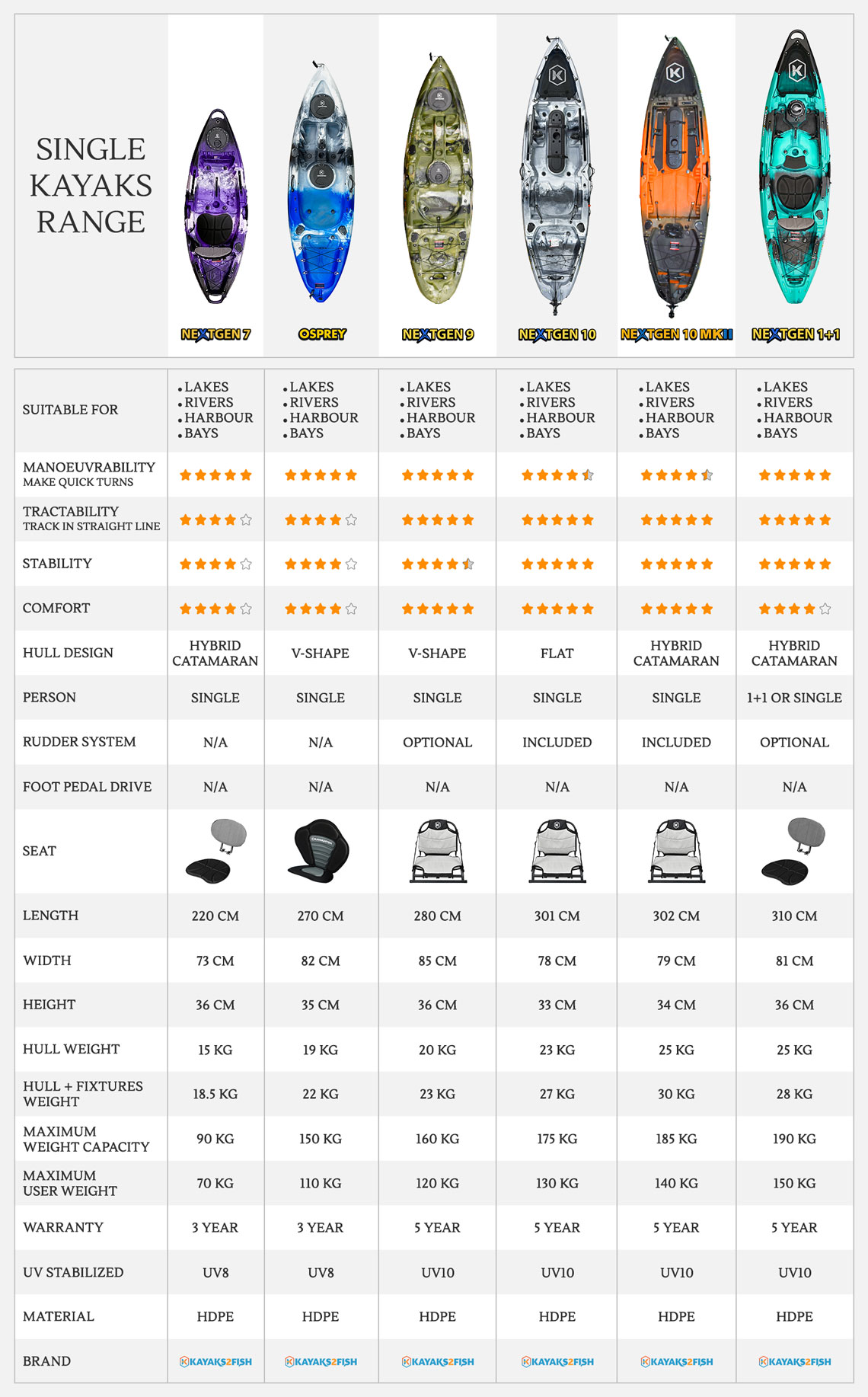 Feature Comparison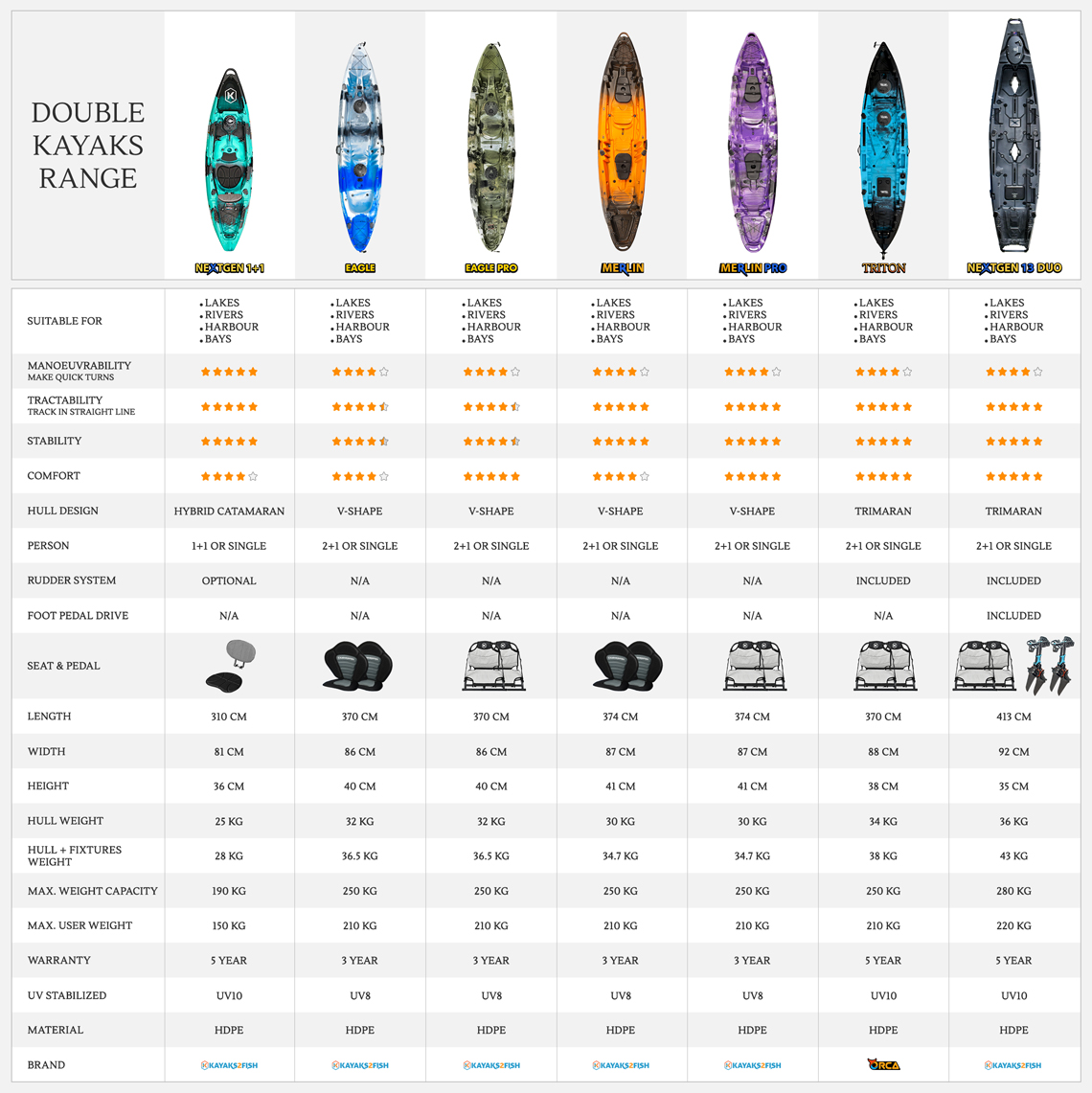 Feature Comparison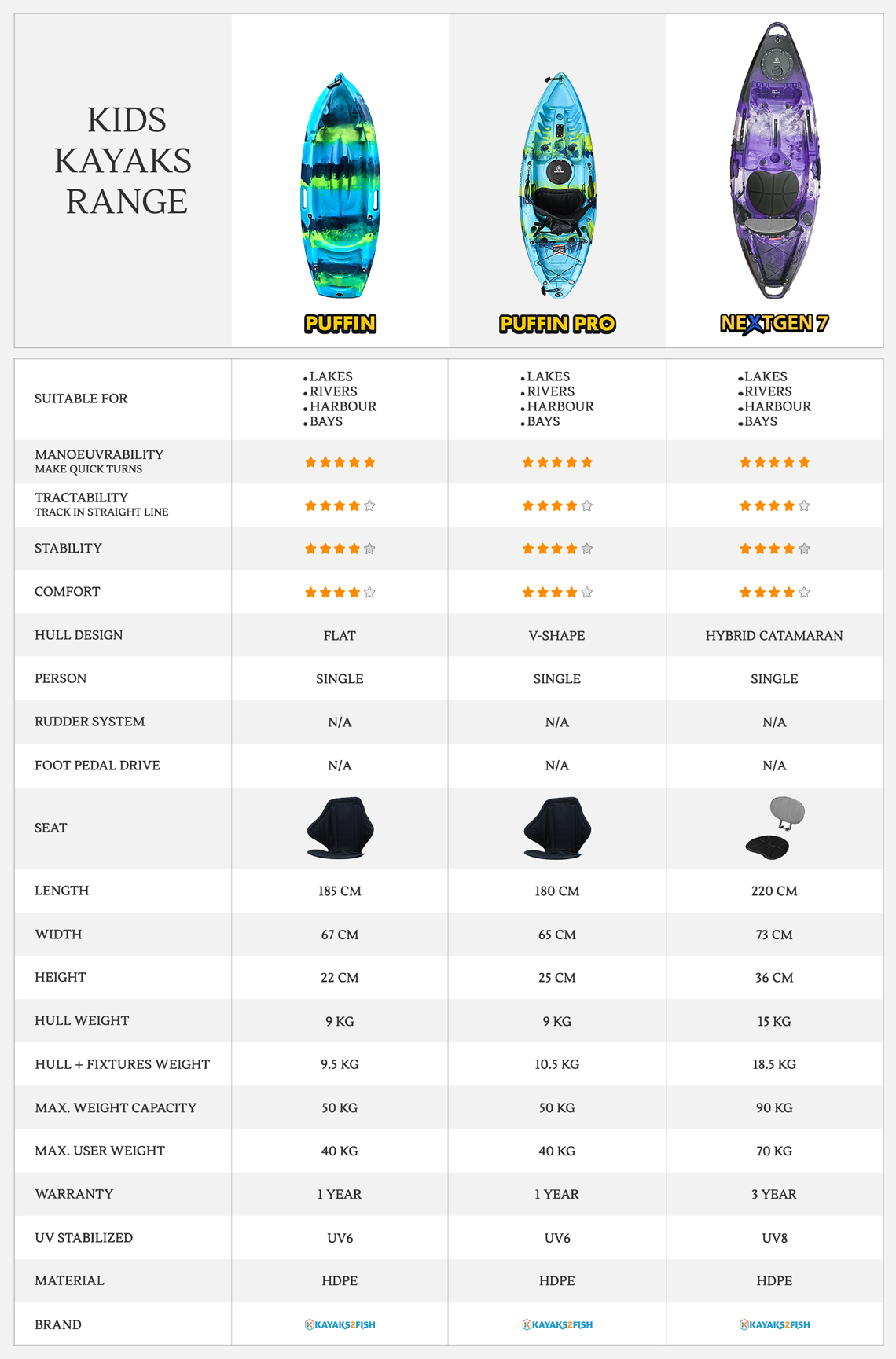 Customer Photos