Gutha Kayaks
Are you looking for fishing kayaks near Gutha? Great, your search ends here :) We can deliver (for an extra cost) to Gutha 6623 from our Perth Fishing & Recreational Kayaks Warehouse. Each kayak is manufactured under strict quality supervision. We also treat our kayaks with UV protectant to maintain the colours and strength for a long time. Our mission is to help as many people as we can to get out on the water with our kayaks that offer good value. We recommend you to read reviews from our customers before you purchase so you know you are not buying any cheap kayak. And just so you know we also acccept Zippay and Aferpay.
Read More
Recent Reviews:
After a couple of years researching products and prices I decided to give Kayaks2 Fish a go when the money was finally in the bank. The 80km round trip to collect the kayak was going to be a small hassle to endure, considering what was on offer and available at local suppliers. The online purchase procedure is simple. The response via text and email is immediate, advising me that my NG09 was ready for pickup at a warehouse and useful reminders about bringing necessary equipment for securing the kayak to my vehicle. I ordered at 6.25pm so the pickup trip was going to be the next morning. Here's where things went awry... a bit. The colour I ordered, though designated 'in stock', wasn't stocked at the warehouse. The warehouse owner who handles the transfer to buyers was fantastic. I was advised this happens often and is a simple matter of phoning the business direct to arrange a change to a colour in stock. Simple. That's all it took but the business needs to rectify a longstanding problem here.I found the receptionist totally helpful, polite and a calming influence. I was offered tips like checking screws for tightness (a must do because only a few didn't need a tweak) and should be done regularly.The single rivet securing the paddle blade to the shaft looks inadequate.This is a specky looking craft. I know I'll love it! Looking forward to fishing on WA rivers and protected bays. - Lynn
There are a number of things that I recommend about Kayaks2Fish. The service from the team when making my purchase was excellent and collection went without issue. The design is excellent especially the inclusion of the aluminum seat. You dont sit in a pool of water as you do with other kayaks. The list off accessories or add ons is excellent. Stock levels at Christmas time was low but I am sure this will improve. Being able to share adventure stories with other customers is also very cool. Overall my kayak has opened up a whole new world of adventure and I am very happy with my purchase. - Roger Hector
Although I have ordered the NEXTGEN 10 MKII in Jun 2020 and waited for half year, it's just worth when I on the sea with its perfect perfomance. It's still very stable when it's 35km/h windy day and I never fall down into the water. If Kayak2fish could give more guide to the junior and let us know how to use all the functions in the kayak that would be excellent. Anyway the NEXTGEN 10 MKII is perfect and I am glad to get it. - Tony L.
Have just taken the kayak (nextgen 9) out for the first time following a 4 month lockdown in Melbourne. Frustration now resolved the wait certainly worth it and the growing expectation and concerns now fully dissipated. The no-fuss service provided, including quick delivery has been exceptional. Couldn't be happier, thanks to Ben and the team.Cheers, Terry - Terry
Great product great value epic customer service payment over the phone 11am goods received 8am next day highly recommend this company and products - Robert S.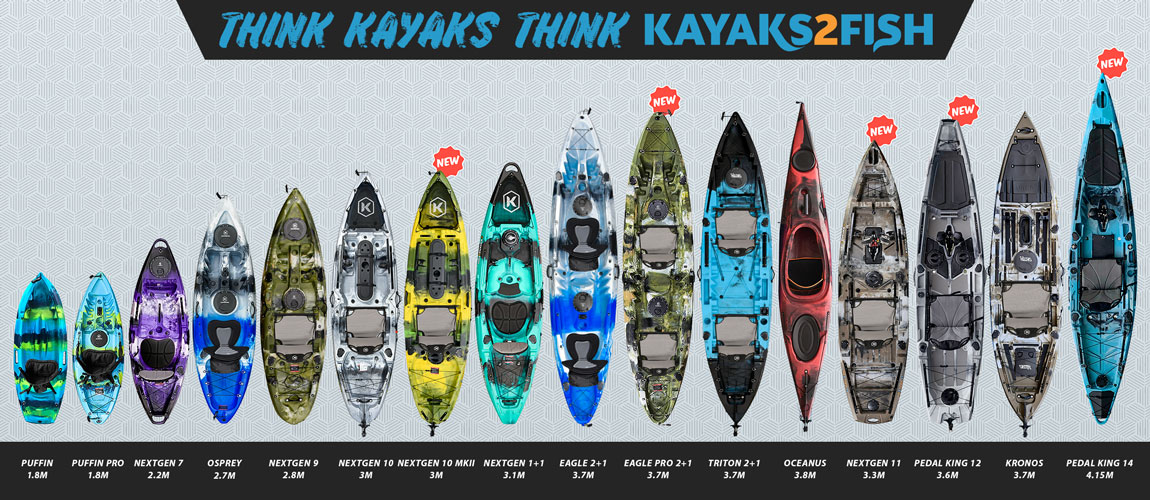 Feature Comparison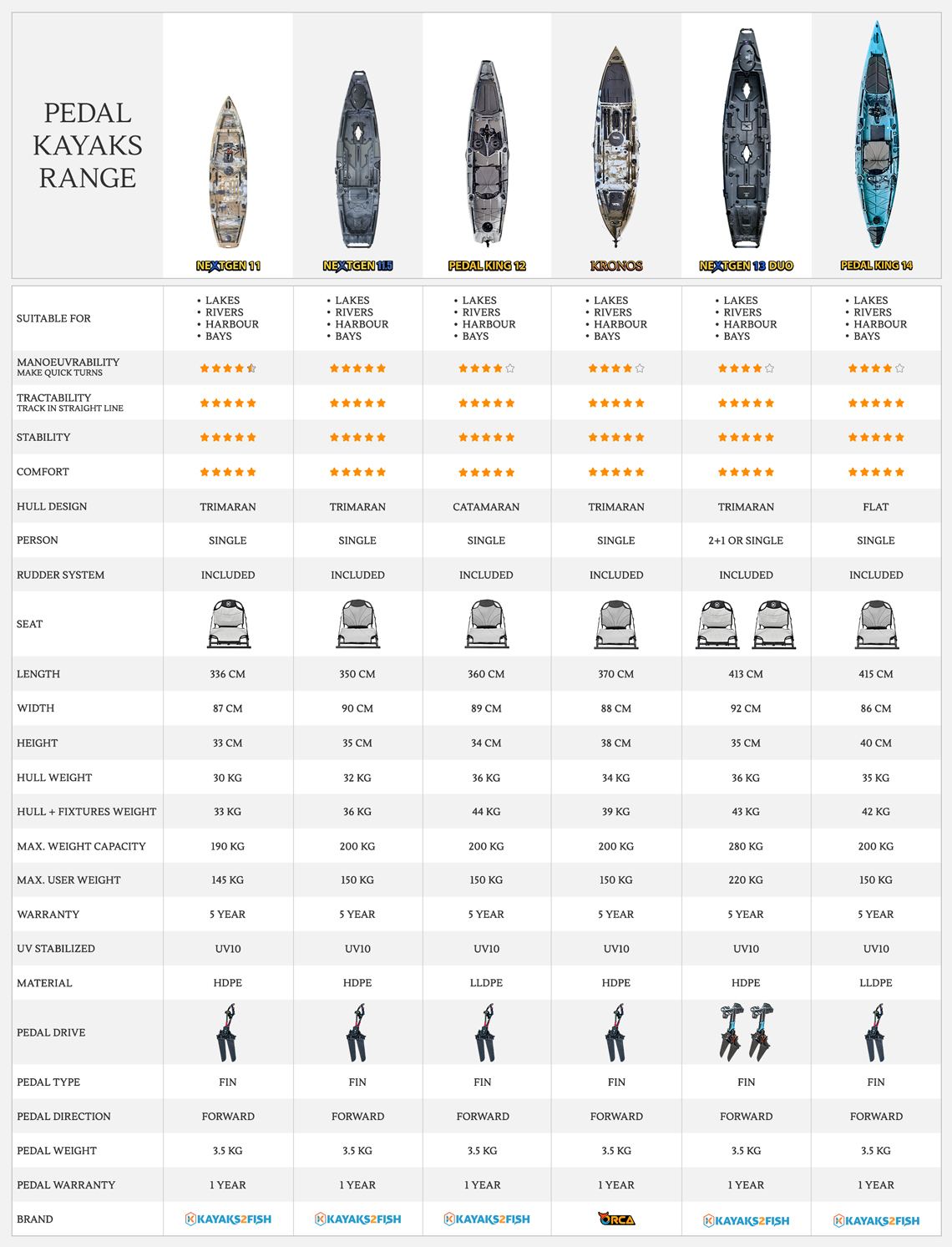 Feature Comparison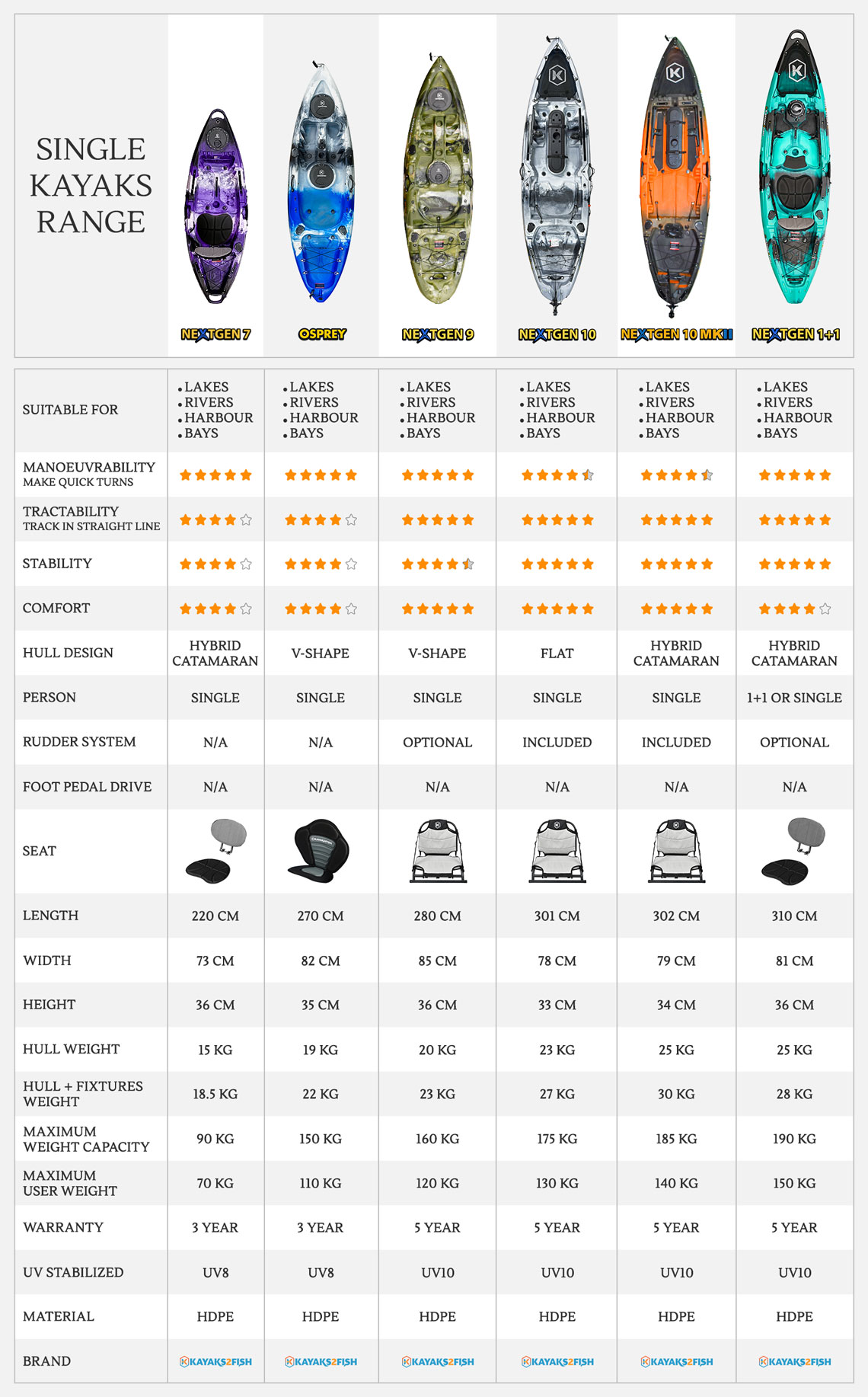 Feature Comparison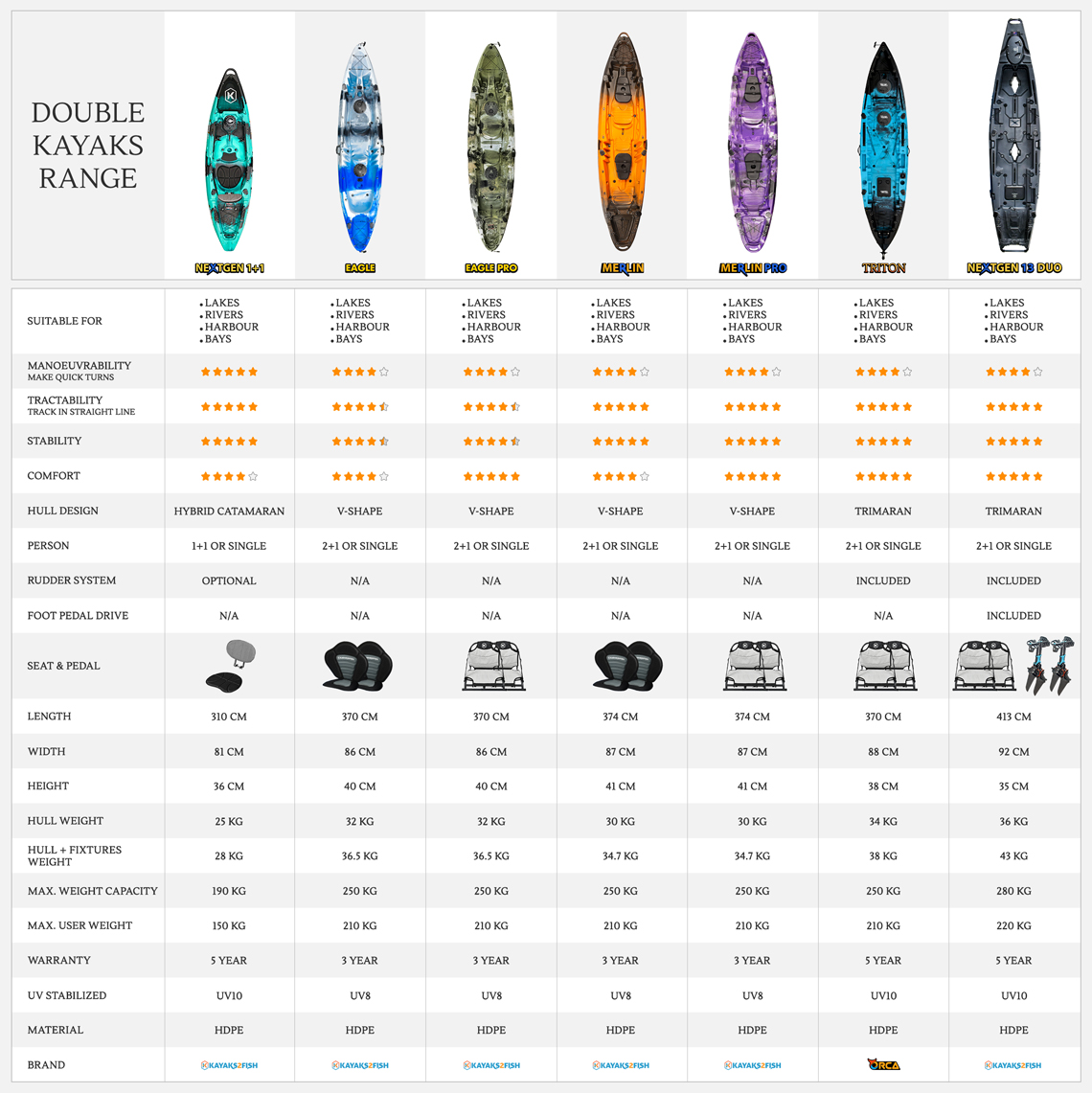 Feature Comparison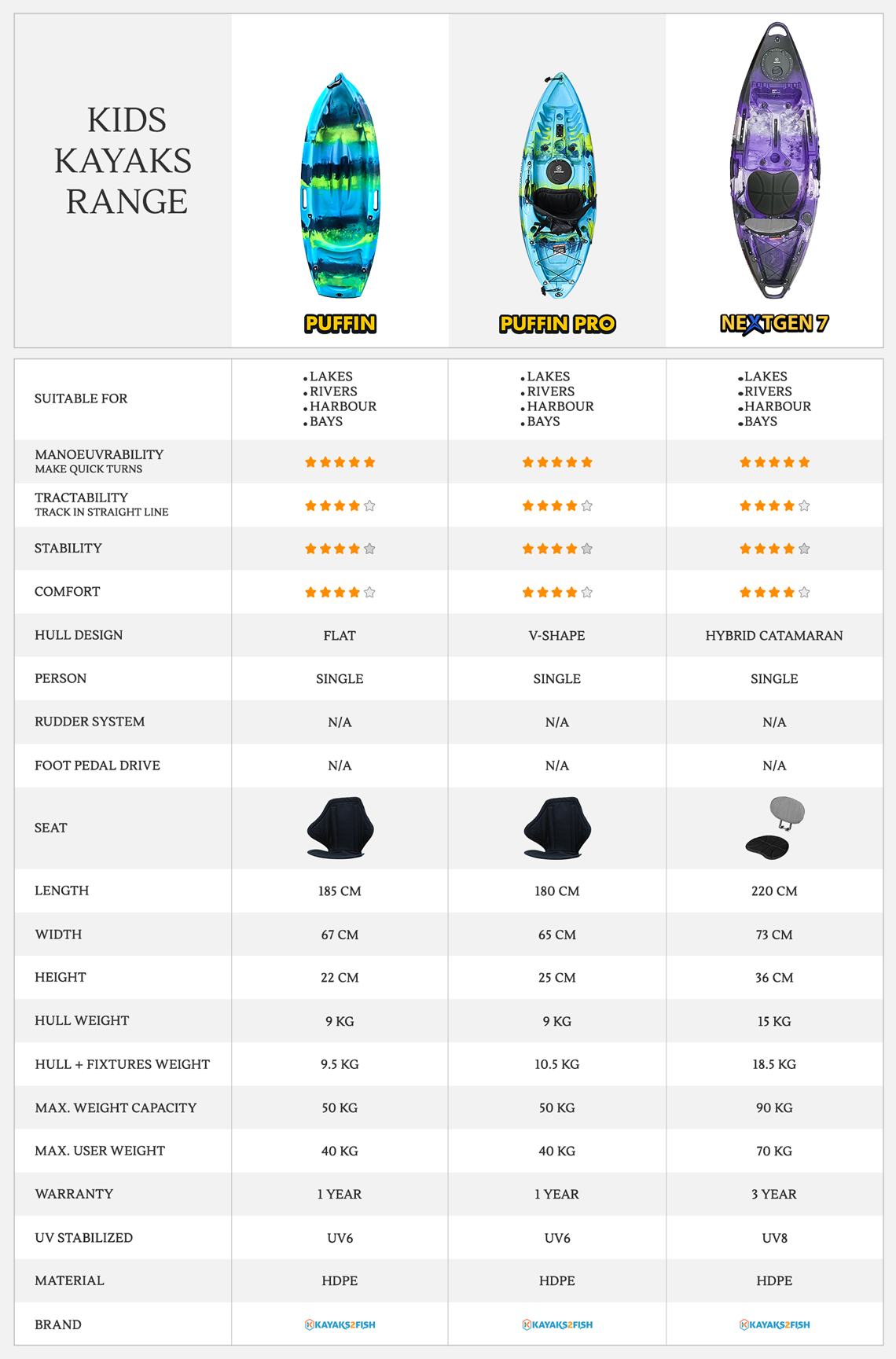 Customer Photos