Grass Patch Kayaks
Are you looking for fishing kayaks near Grass Patch? Great, your search ends here :) We can deliver (for an extra cost) to Grass Patch 6446 from our Perth Single & Tandem Kayaks Shop. We offer kayaks similar to big brand stores but at very affordable price. We use HDPE plastic imported from UK and manufacture these kayaks at highest possible standards. Since the start our focus has been to produce quality kayaks at reasonable prices. We make similar if not superior kayaks then big stores out there and offer them at price that most people can afford. We recommend you to check out reviews from our past customers before you decide to purchase so you know you are buying a genuine top quality kayak at affordable price. We accept both Zippay and Afterpay.
Read More
Recent Reviews:
My wife ask me what I want for Christmas gift. I told her kayak. We went to kayak 2fish Sydney branch and bought triton orca kayak and some accessories like extra seat life vest, shoes, tie down straps, kayak hoist, wall hanger cooler and with the help of the salesman who was knowledgeable about the kayak and the accessories we need. He always has answer to all our questions very friendly and helpful. I'm very happy with our purchase and also my wife Christmas gift to me. - Allan Calixtro
My friend and I bought a kayak each along with a cover, wheels and bouyancy vest about a month ago. It has been amazing getting out every weekend on the beautiful Georges River.We had our kayaks delivered within 24 hours of ordering them. The service and knowledge given from Kayaks 2 Fish has been very informative and useful.Thank you - Maree D'Astoli
Our two man kayak is a rip snorter. Just the thing for the missus and i when we want to go for a quick paddle. We chose Kayak2fish because they had a good overall range, some colour choice, and good service. We think the boat is well made and value for money, its easy to deploy and reload when you are done for the day. I particularly like how they self drain have the raised up seat option which have decent back support and keep your bum out of the water. - Graeme Davies
Visited the shed at Port Adelaide a year ago and got really good advice on what i needed and how to use it. Shopped around and found most companies that sell fishing kayaks really had not much idea about usng them. Went back and purchased my next gen 9 and found the same level on advice. Since purchasing it i find the follow emails from kayaks2fish really useful. - Peter K.
Great value kayaks easy to double stack on top of suv highly recommend very stable and easy to adjust the seats - Julian Abel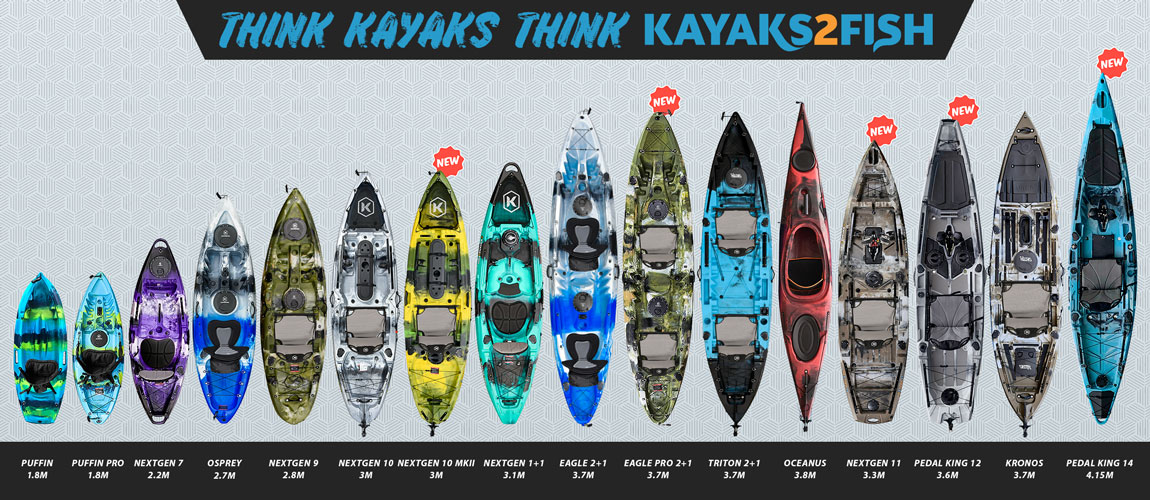 Feature Comparison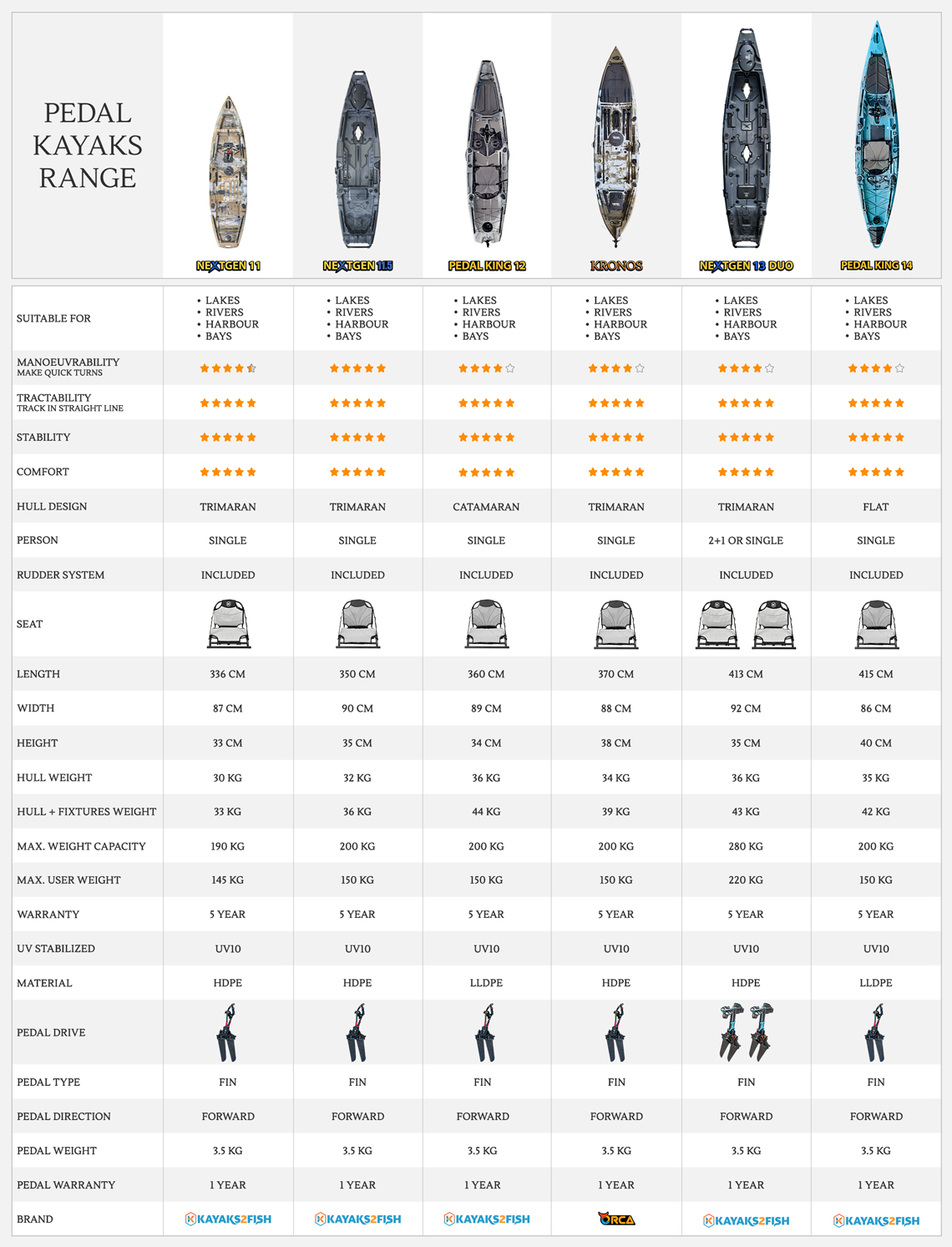 Feature Comparison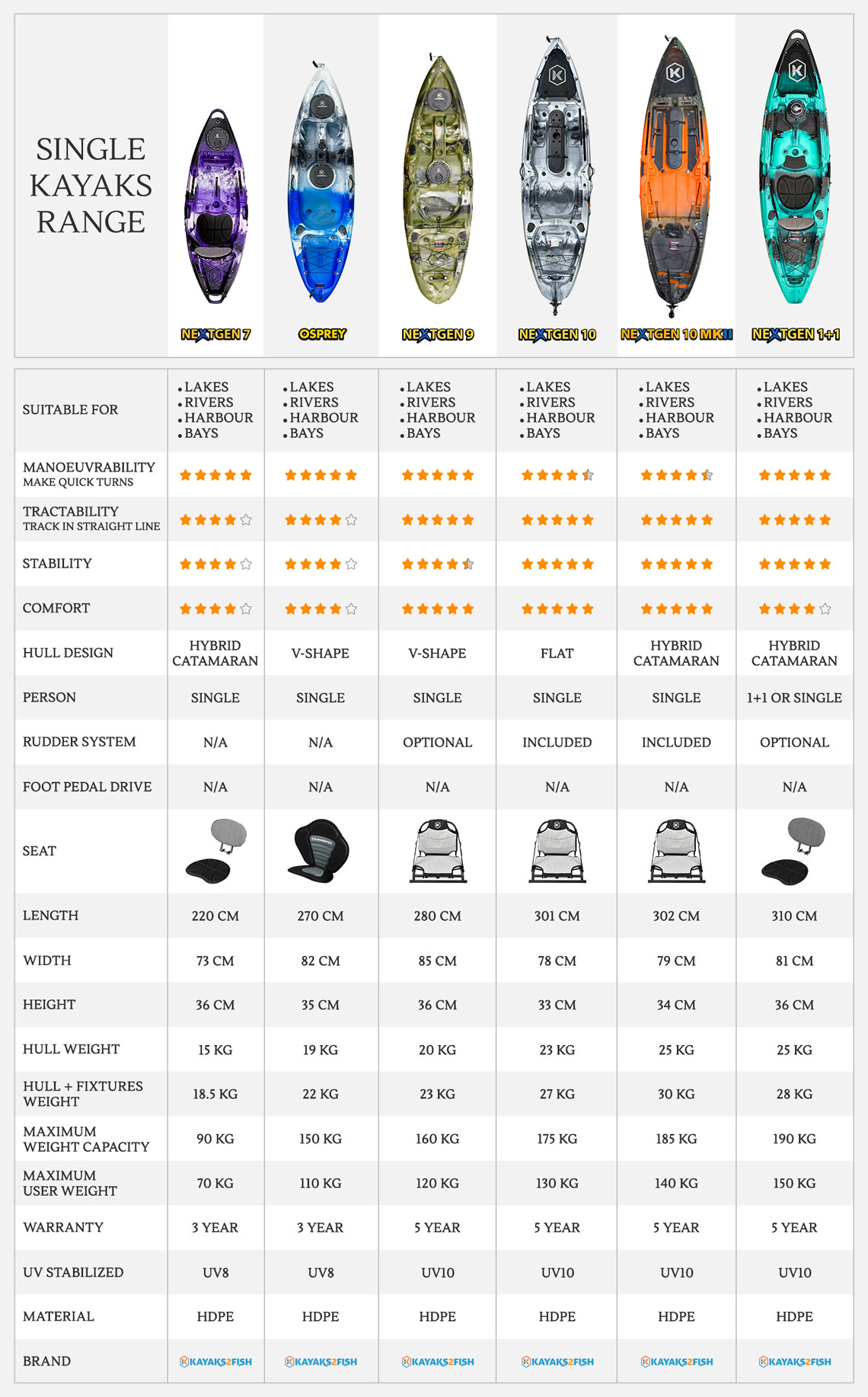 Feature Comparison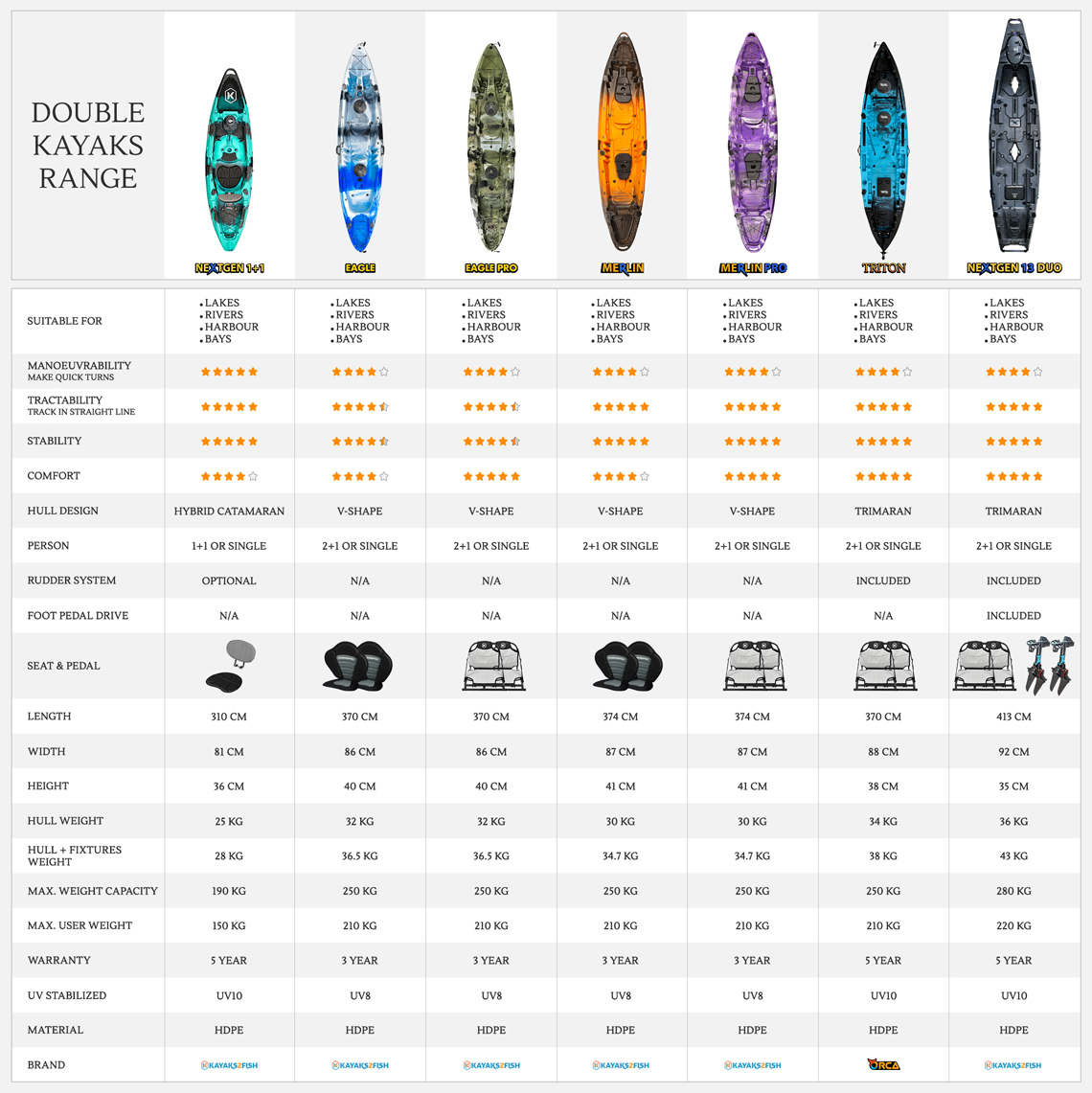 Feature Comparison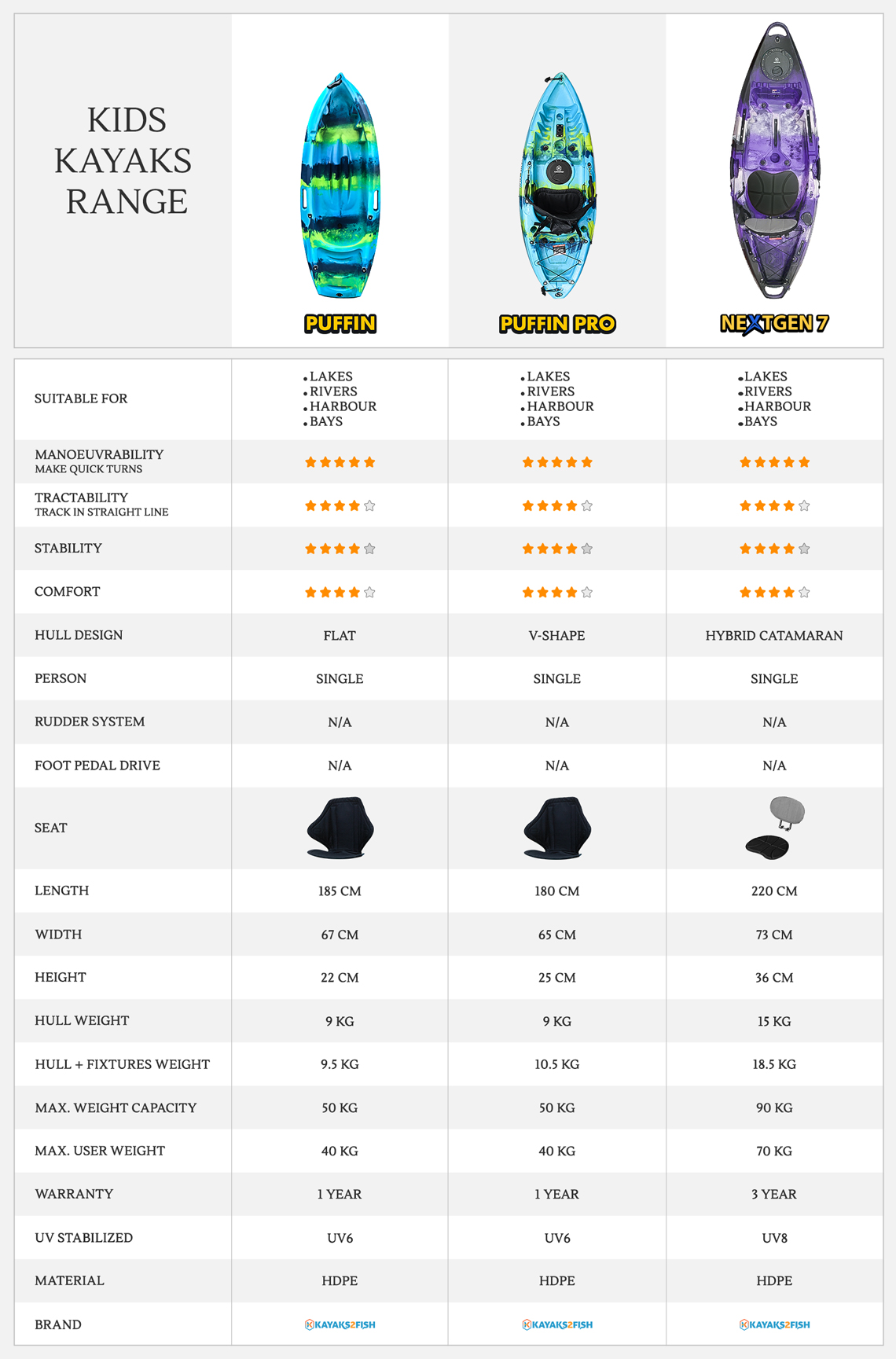 Customer Photos