Bymount Kayaks
If you are looking for fishing kayaks in Bymount then you have come to the right place. We offer wide range of kayaks from singles to doubles from kids to adults and beginners to pro. You can either pick them up from our Brisbane Single & Double Fishing Kayaks Warehouse Shop or have them shipped to Bymount 4455 from $121 for single kayaks or from $186 for tandem kayaks. Each kayak is manufactured under strict quality supervision. We also treat our kayaks with UV protectant to maintain the colours and strength for a long time. Our mission is to help as many people as we can to get out on the water with our kayaks that offer good value. Our kayaks are highly rated and reviewed by hunderds of customers on websites like Facebook, Google and Product Review. Make sure to check them out before you purchase. And just so you know we also acccept Zippay and Aferpay.
Read More
Recent Reviews:
Got the next gen10. Amazing kayak and very stable for a beginner like me - Shaun Hampson
Excellent kayaks for the whole family. The kids love theirs as they are stable, easy to paddle and the seat is very comfortable. We also purchased a Nextgen 9 single which has lots of room for our toddler to sit in front of the parent and still paddle comfortably. We are very pleased with the service we received and the quality of the kayak considering the great prices. - Christy Luckraft
The kayak has been great, we got a tandem one (think it is called the eagle double), which has been great for both me and my partner, as well as when I go out by myself. The kayak is super stable, however, I did recently get the more comfortable vantage chair for myself. The only thing I would change would be the positions of the rod holders. The back one is to close and the front one is too far. All in all very happy with my purchase. - Noah S.
I've had my nextgen 11 for a couple of months now, and overall I'm reasonably happy with it, some positives are ,,,,,it tracks well and is very stable,so i can easily stand up in it (I'm close to 100kgs) and there is ample storage room behind the seat,and up front,and the seat is very comfortable, some negatives are,The hatch is noisy to screw in and out,not what you want when your in the zone and want to changes lures etc. A simple 180 degree latch would be betterThe hatch leaks like a sieve, the addition of an O ring would help a lot,The black "box" that holds the drive mechanism also takes in a bit of water, not a major problem , For me the steering arm is just a bit too far forward, I'm average height with average arm length and It's just a bit of a stretch to reach it,even with the seat fully forward, I'd prefer it to be moved back a couple of inches, again its not a major problem , and the turning circle could be better, it also seems to turn one way better than the other, which I'm sure would be just a simple adjustment here and there,For the price ,I do recommend it, (much cheaper than a hobie) I give it an 8/10Tight lines - Andy
Kayaks are great value and easy to use for ages - Leanne Franks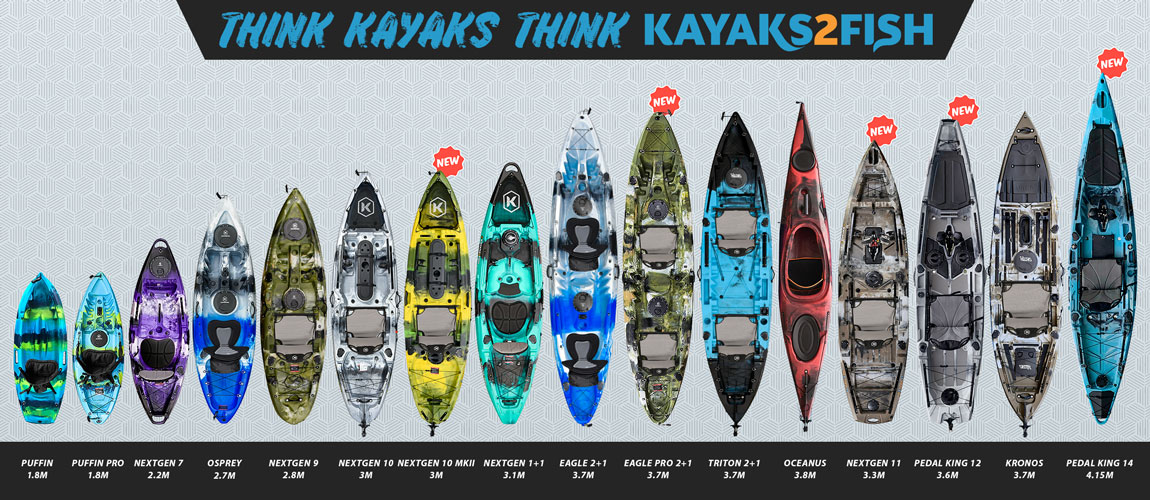 Feature Comparison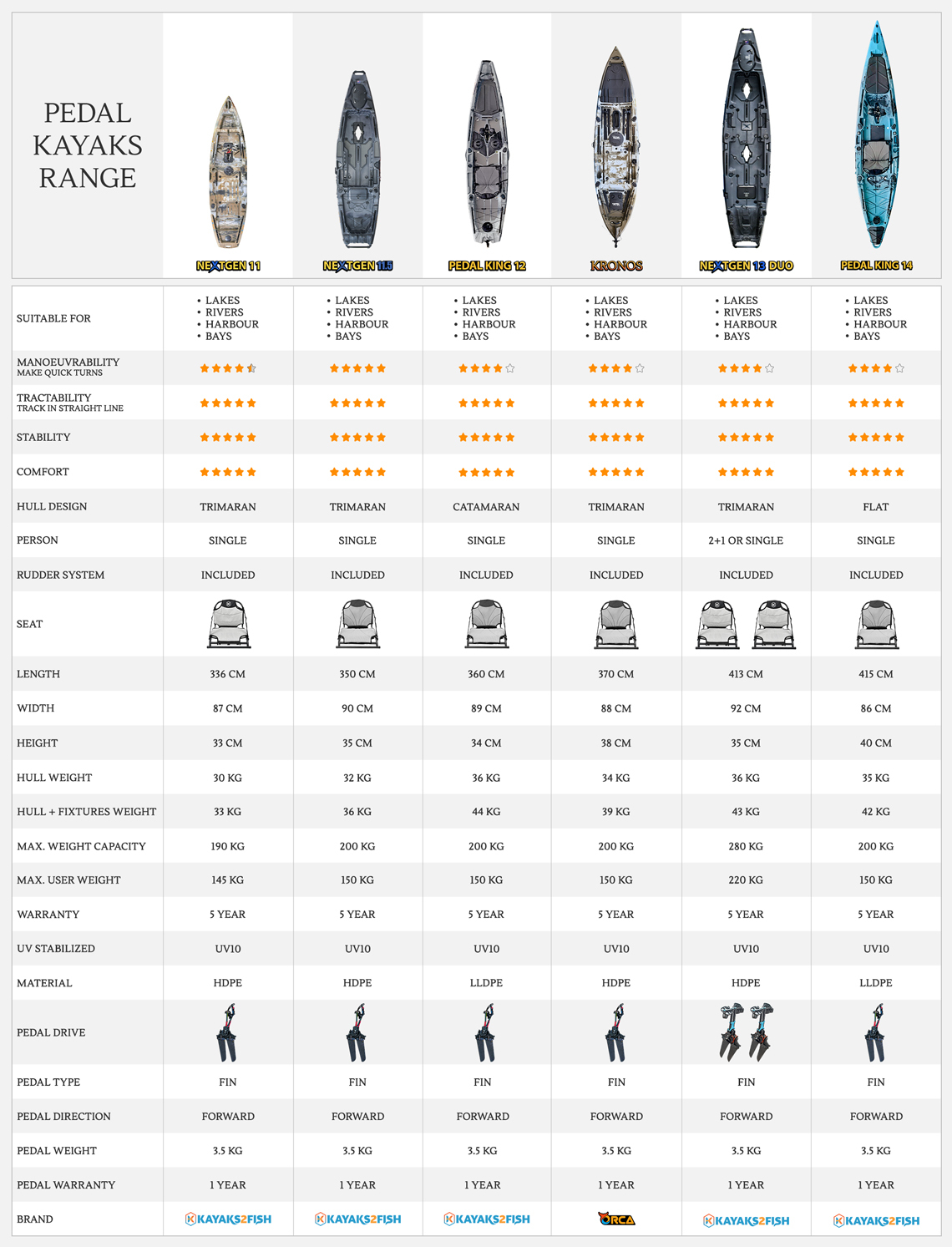 Feature Comparison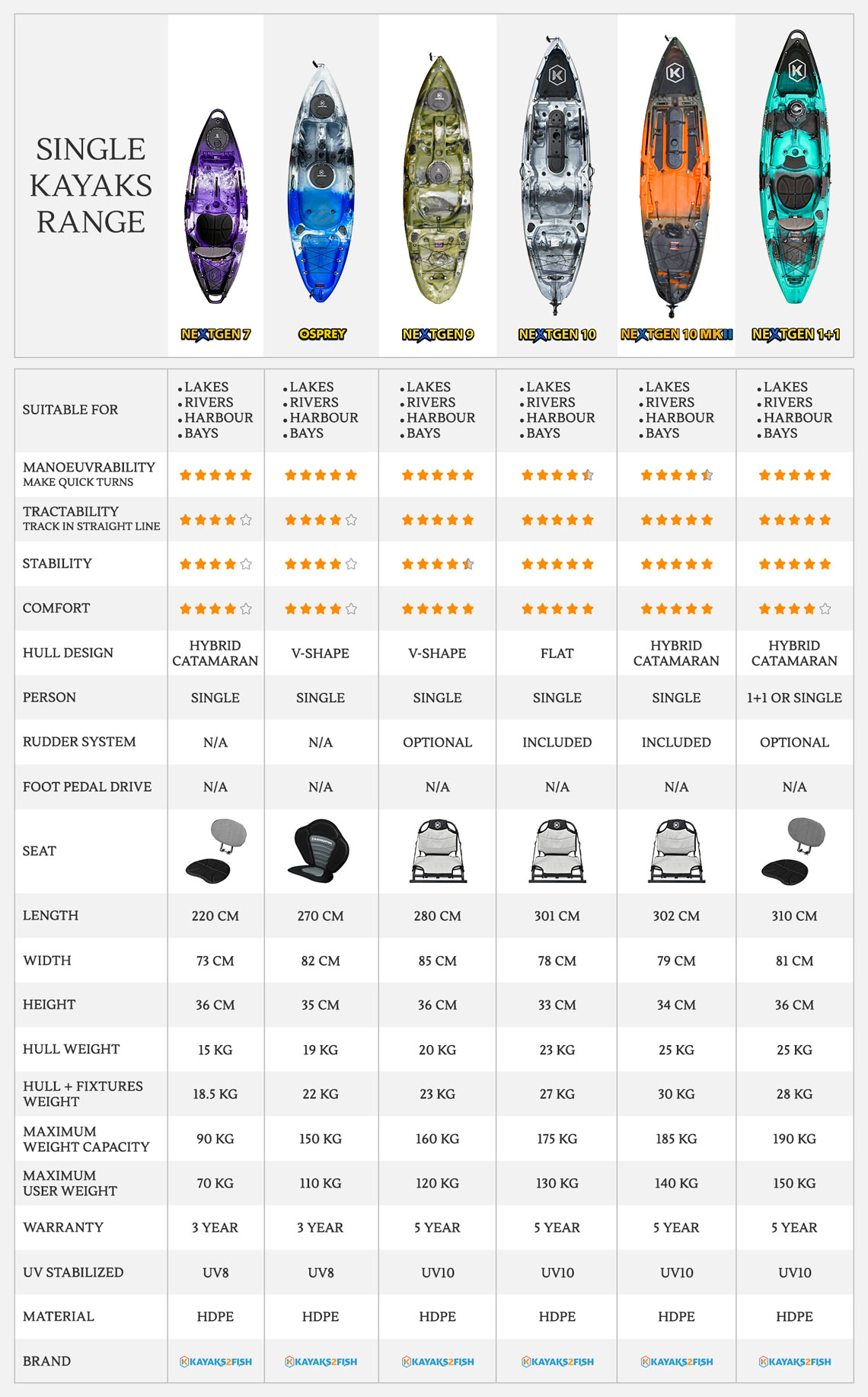 Feature Comparison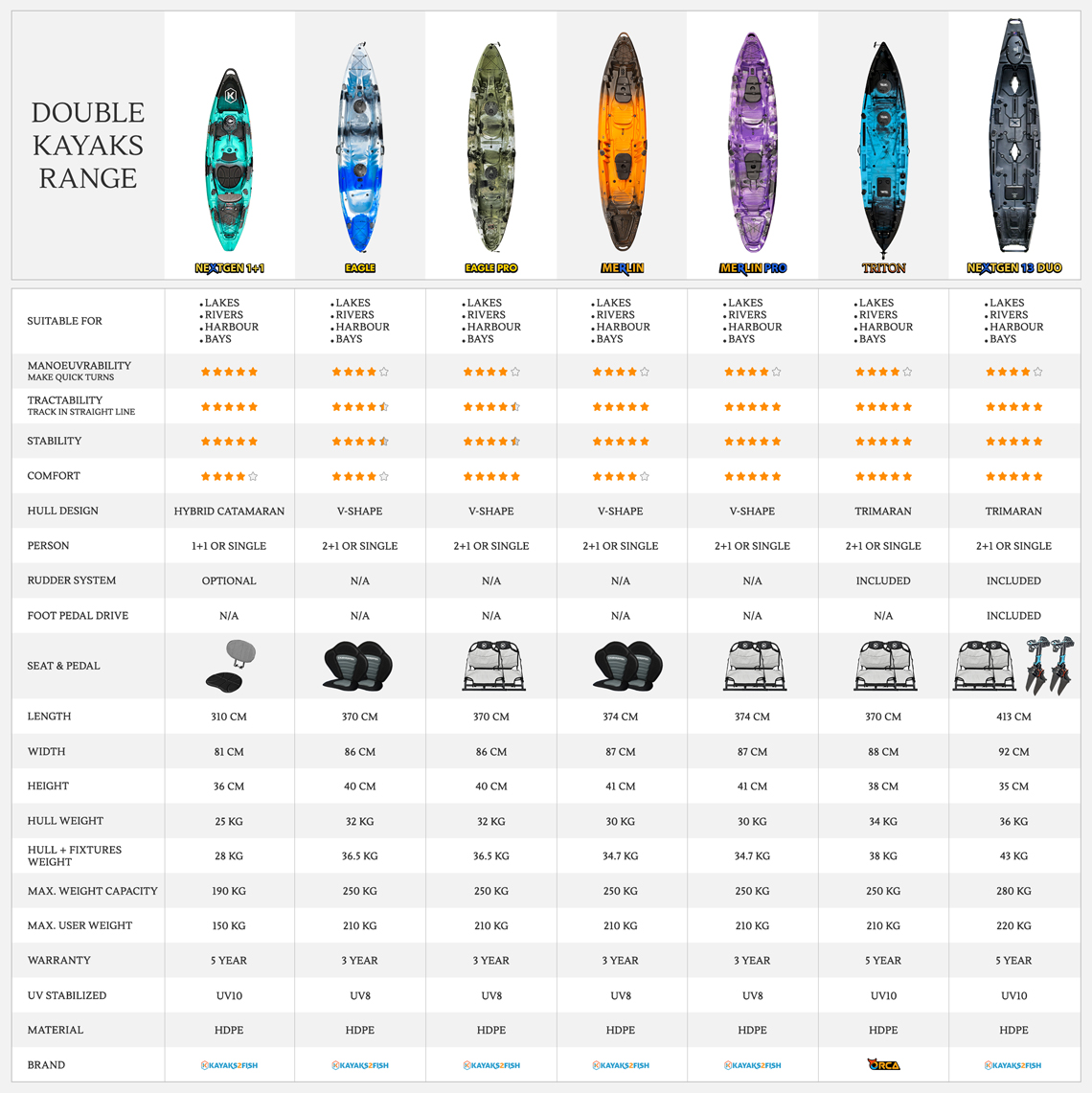 Feature Comparison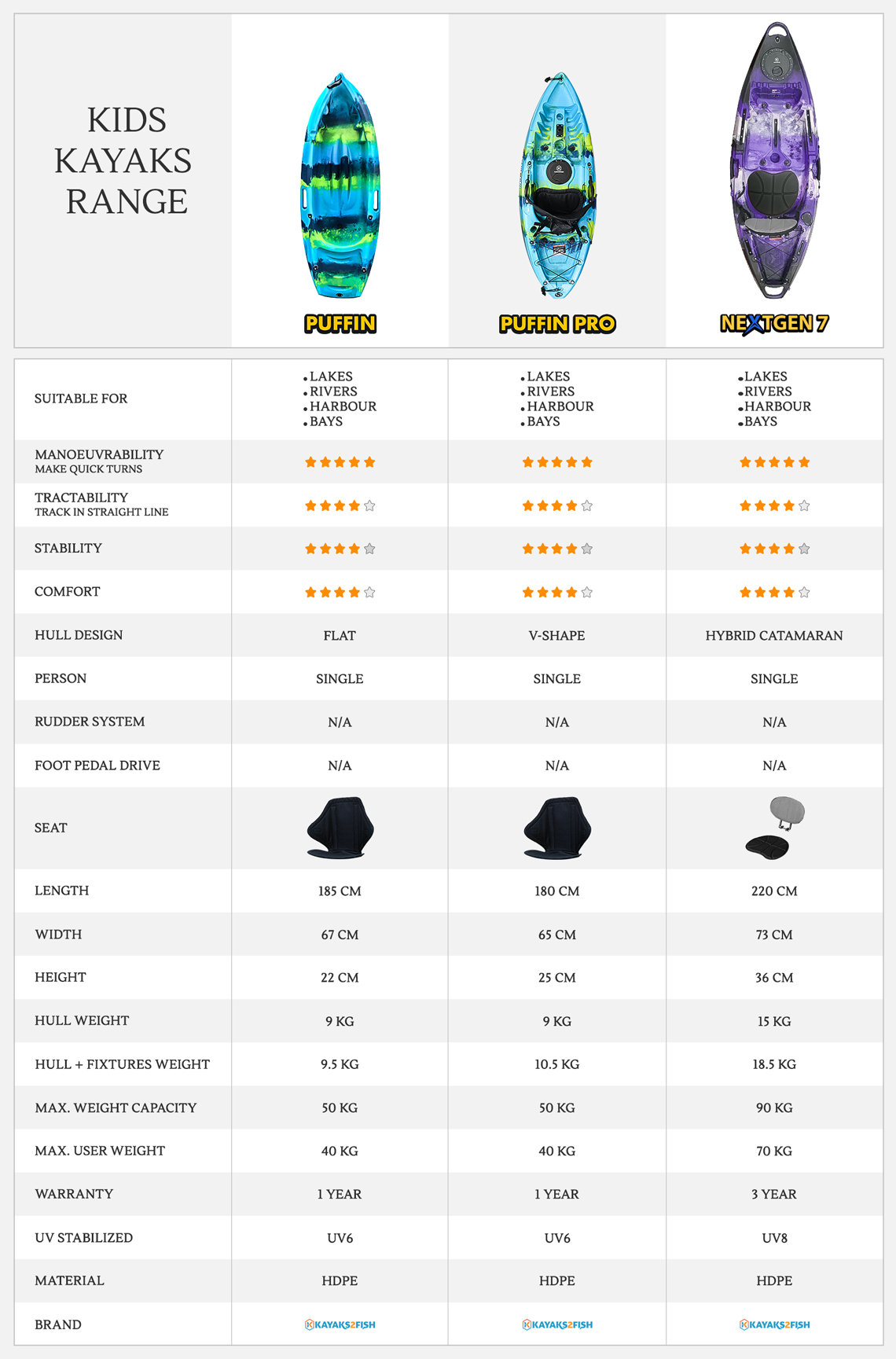 Customer Photos