Description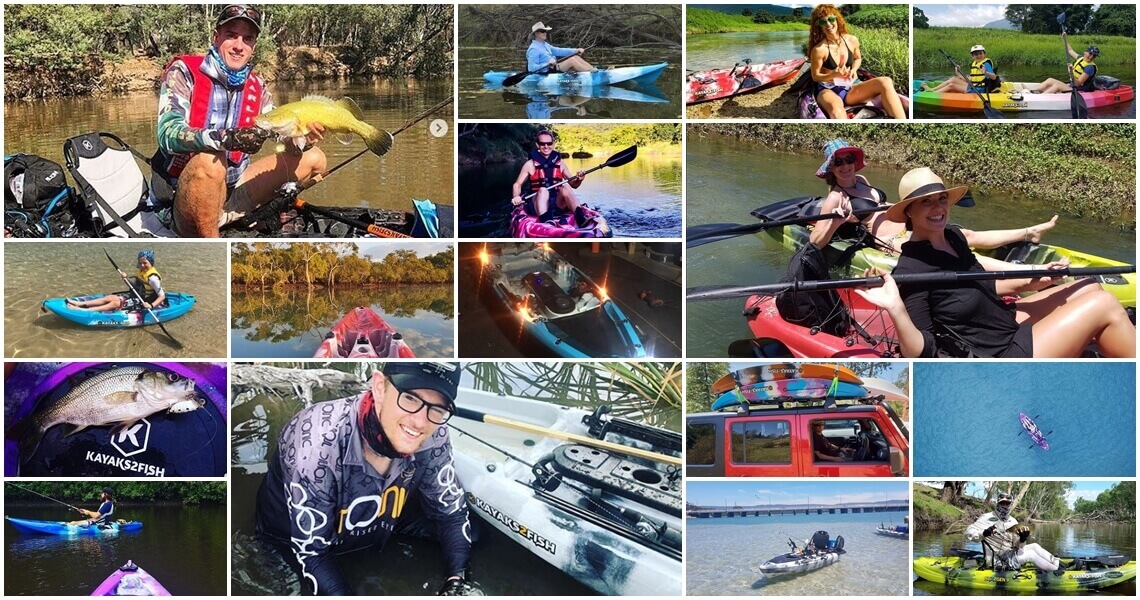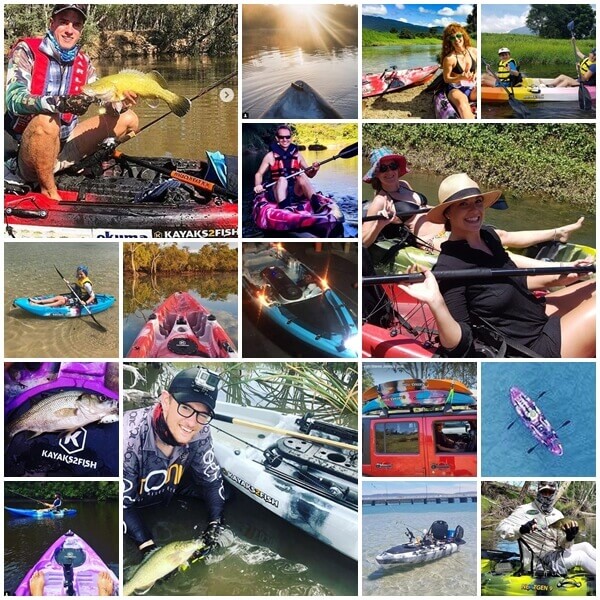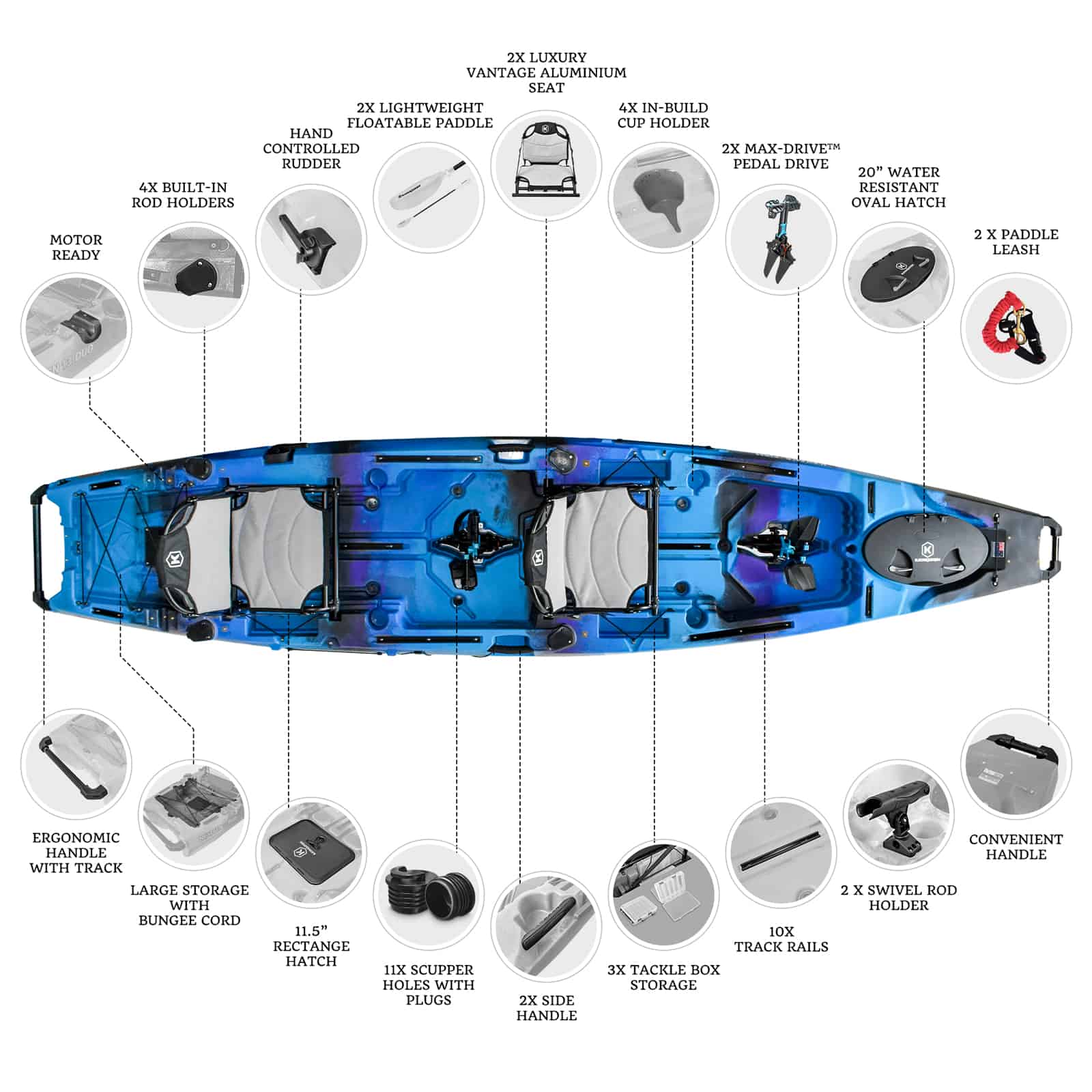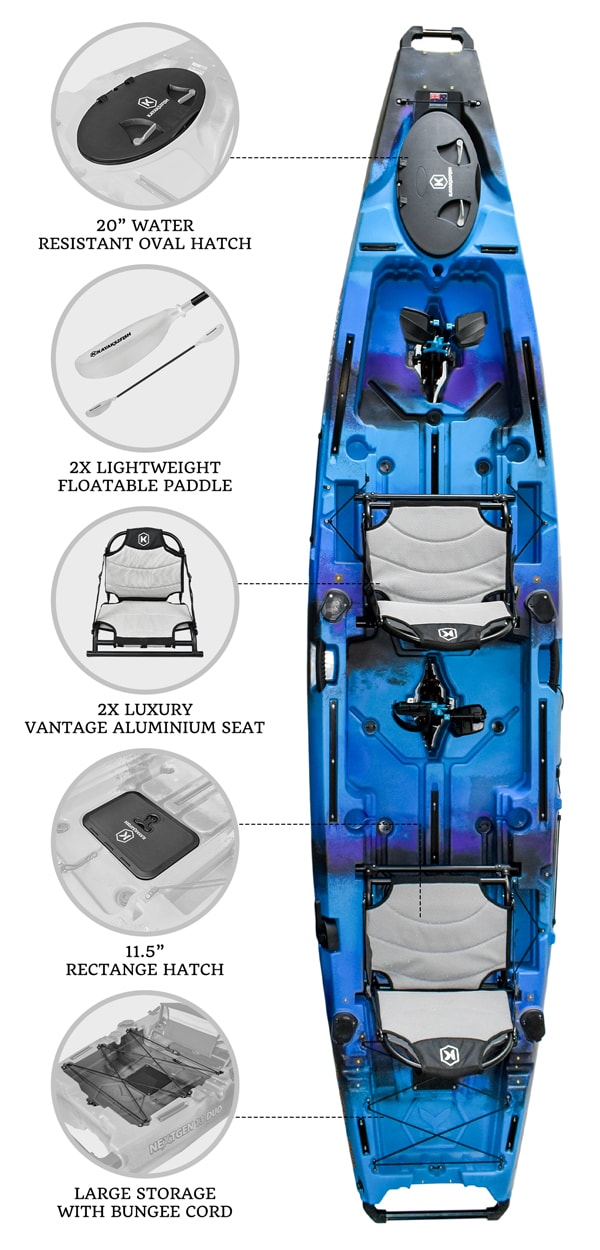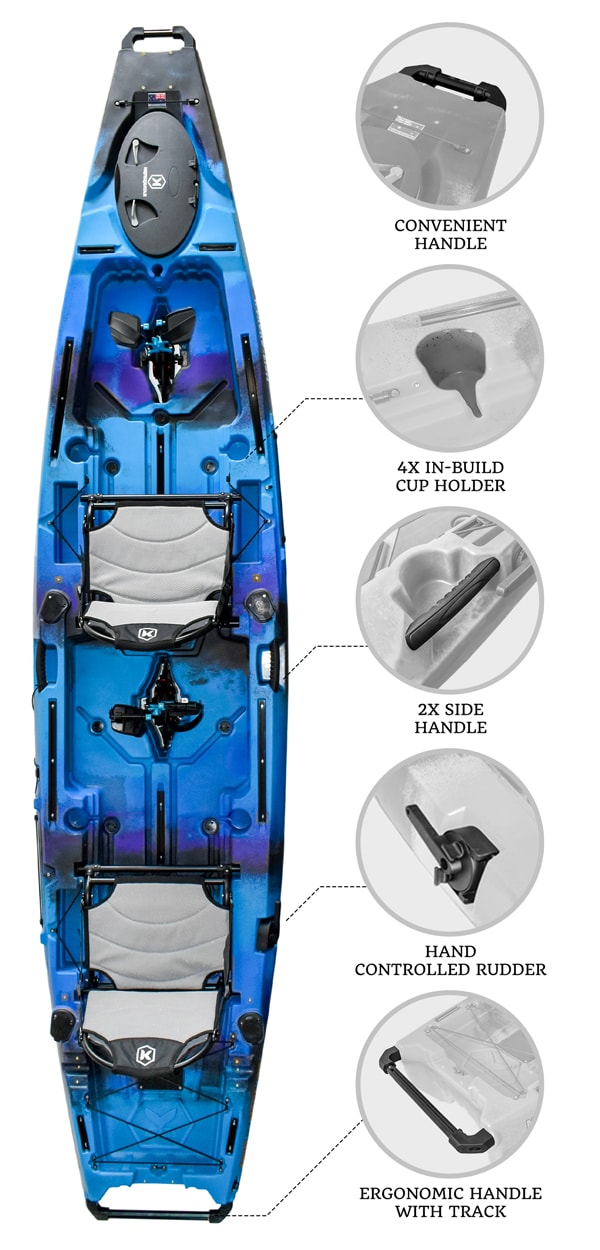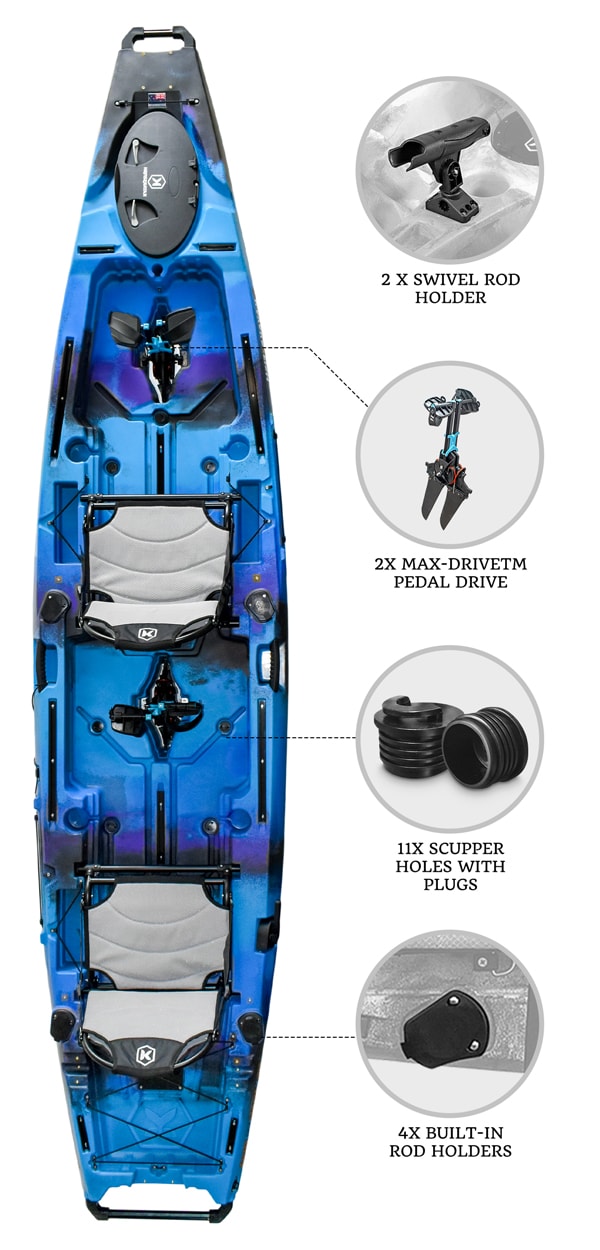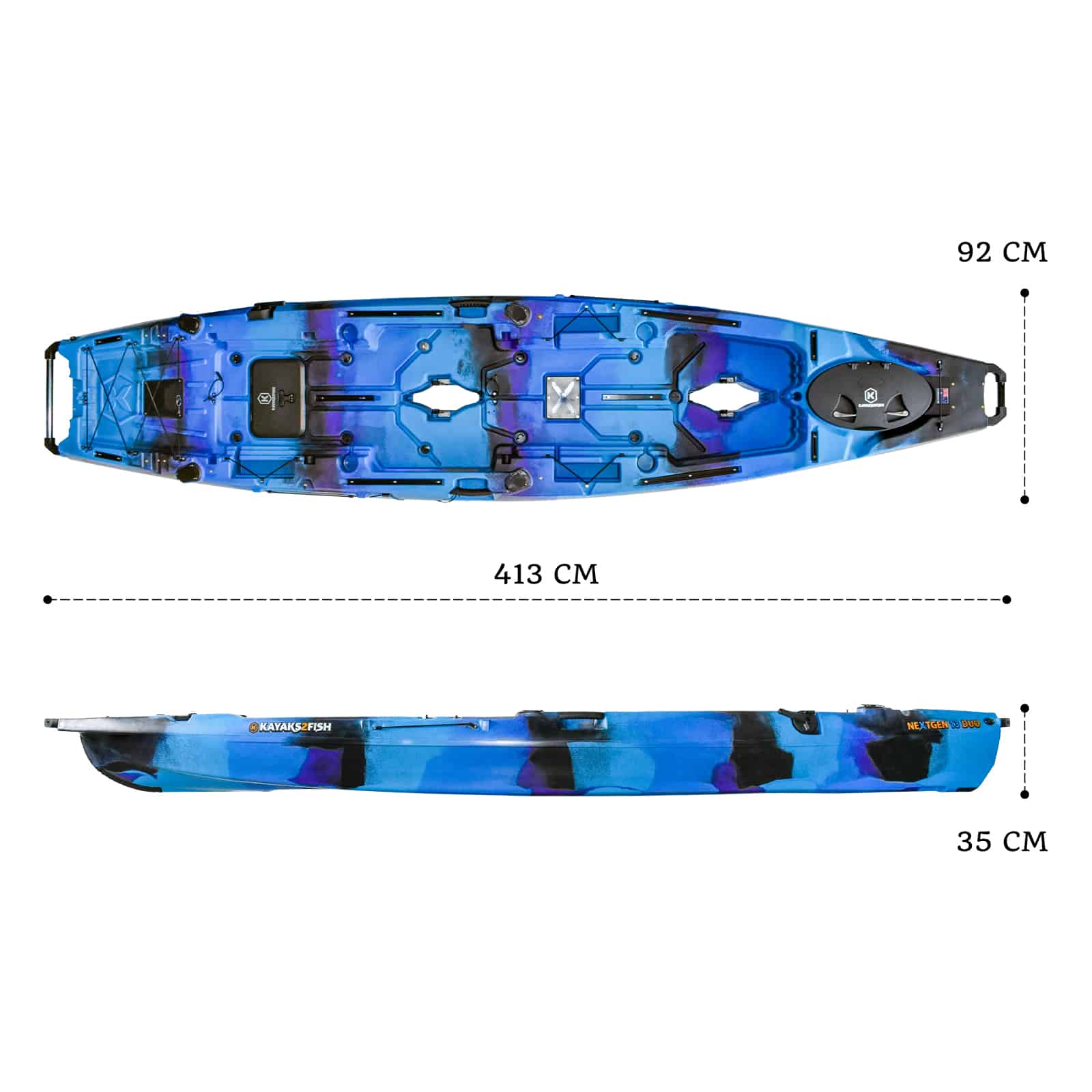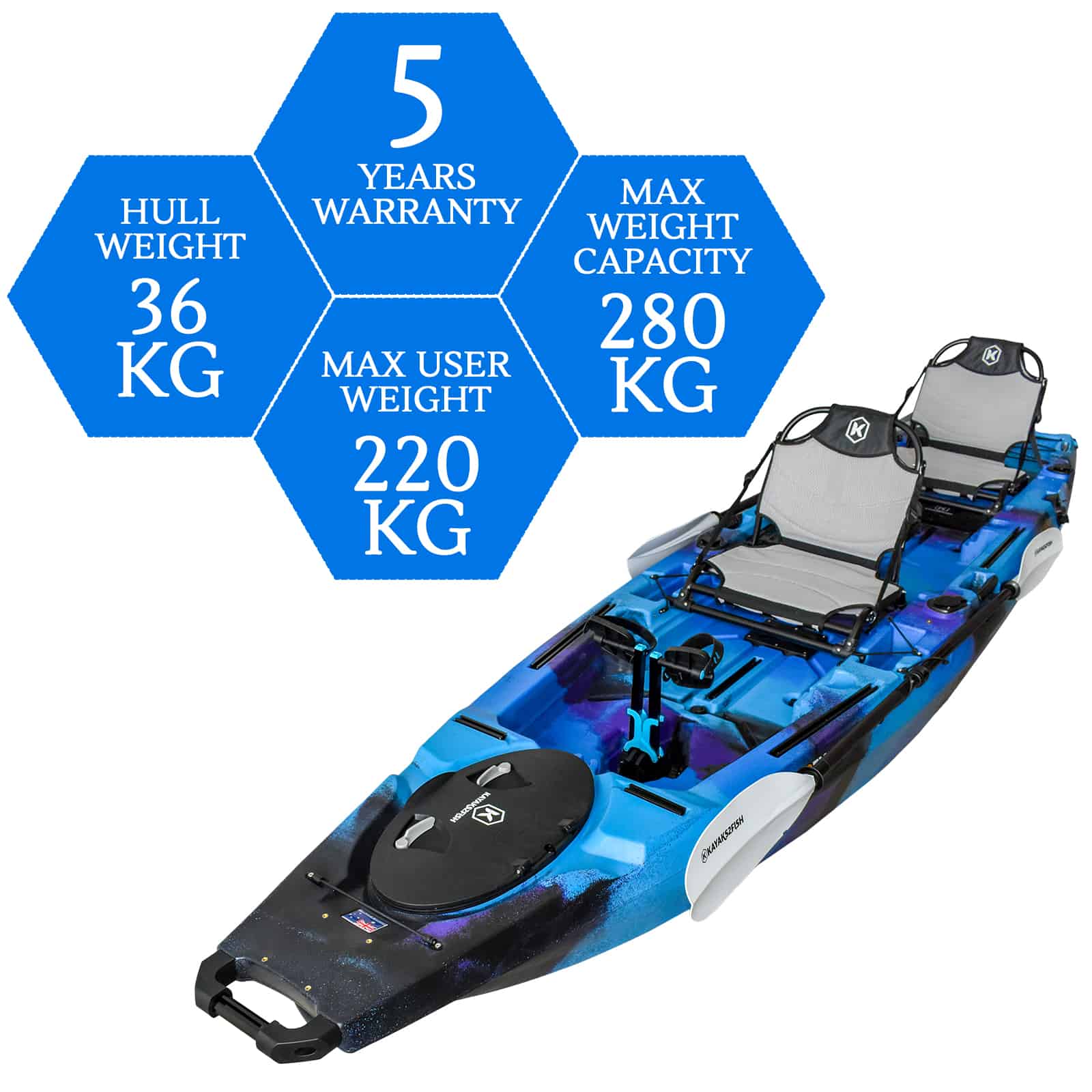 OPTIONAL EXTRAS
SOLD SEPARATELY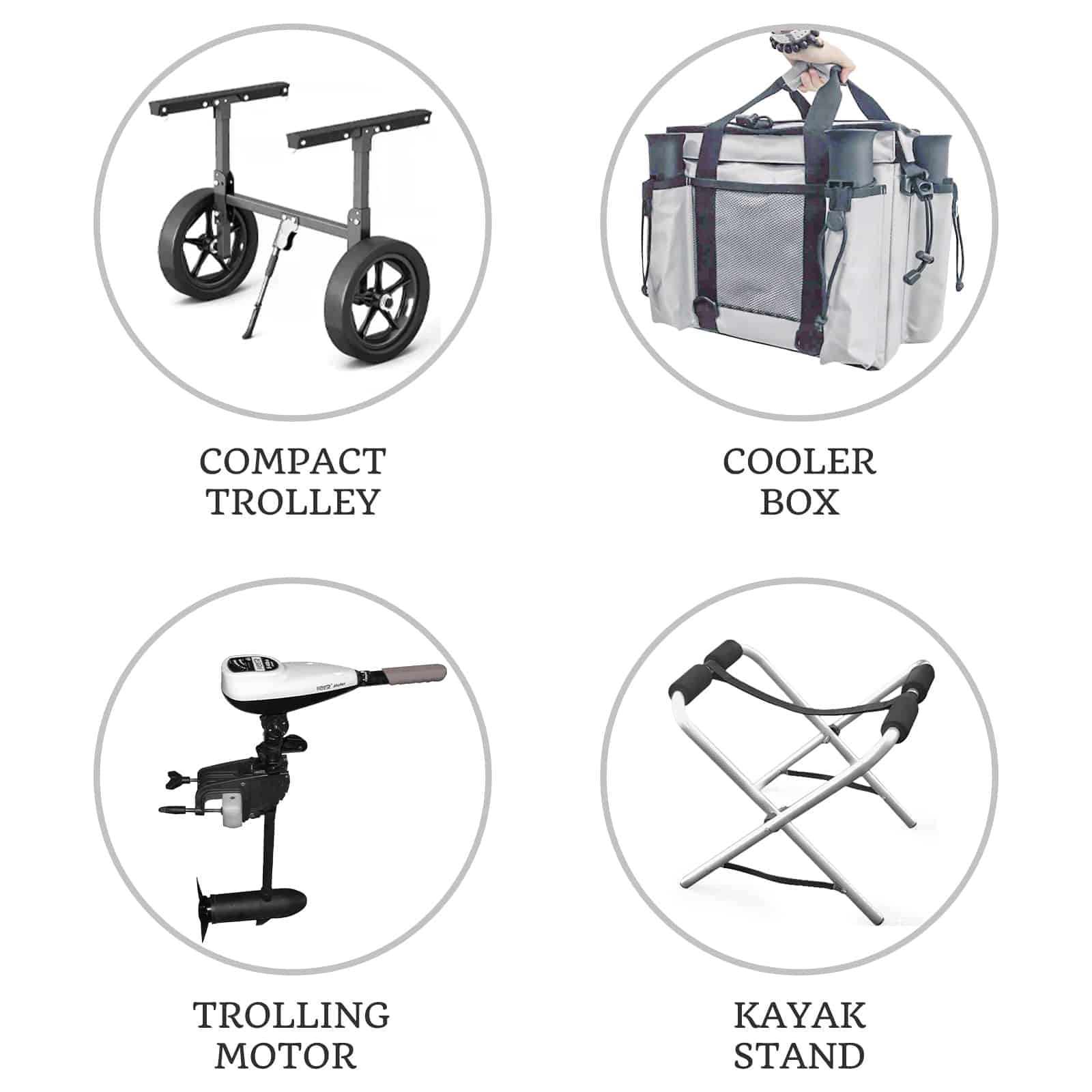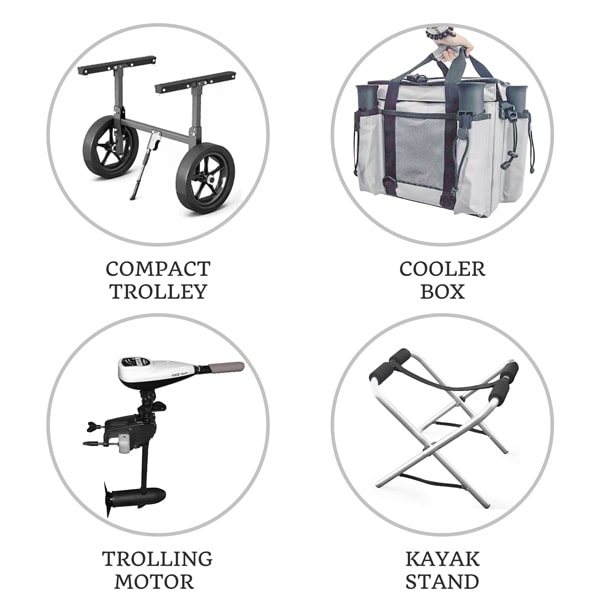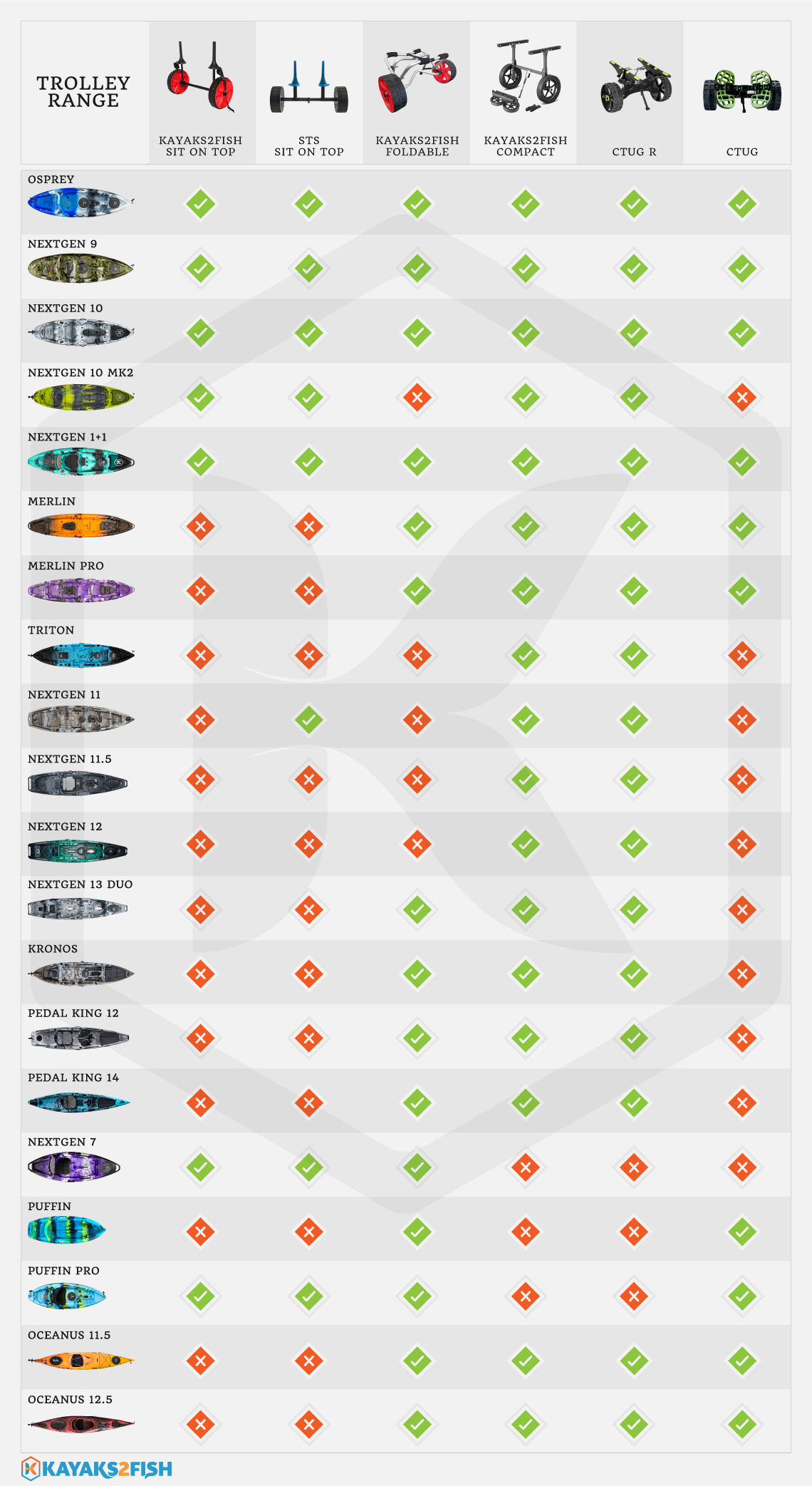 The Max-Drive™ Pedal drive allows fast but smooth-and-easy pedal acceleration and stopping; whether travelling long distances between fishing spots or for nuanced kayak positioning while sneaking up on the big ones. Lightweight premium pedal power is at your back and call to hit every one of your secret spots and then get home quick against wind and tides.
The Max-Drive™ pedal system's fins smoothly and strongly propel and accelerate through either fresh or saltwater, no matter the currents.
Features:
Quick-drop & go pedal system

Fast, smooth & easy pedal acceleration or deceleration

Ultra-lightweight at just 3.4 Kgs

Corrosion-resistant components for saltwater

Ergonomic maximum-comfort padded design is perfect for bare feet

All-weather durable & maintenance free (resists wear from sand and other particles)

Hands-free pedal drive a perfect choice for anglers, photographers and videographers



Package Includes:
1x NextGen™ 13 Duo Kayak

2x Max-Drive™ Fin Pedal Drive Unit

2x Luxury Vantage Aluminium Seat

4x Built-in Rod Holders

1x 20 Inch Water Resistant Oval Storage Hatch

1x Pre-installed Hand Control Rudder System

8x Side Tracks
Limited Time Bonus Pack:
2x Lightweight Floatable Paddle

2x Paddle Leash

2x 360° Adjustable Rod Holder



Why Buy From Us:
For 10 years, Kayaks2Fish has focused on one thing — allowing paddlers of any skill level to enjoy the thrill that comes from being surrounded by water and nature. The passion for kayaking, fishing and outdoors is what flows in our blood and we are passionate about bringing the products that are as good as, if not better, than the big brand stores at a price that doesn't break the bank.
10 years of industry experience

Best value kayaks in Australia

Parts and after-sales support

30 Days money-back guarantee

Same day collection

Thousands of happy customers

Hundreds of positive reviews online



Kayak Specifications:
Brand:

Kayaks2Fish

Model:

NextGen™ 13 DUO

Material:

HDPE

Max Weight Capacity:

280 KG

Max User Weight:

220 KG

Hull Weight:

36 KG

Hull + Fixtures Weight:

42.7 KG

Length:

413 CM

Width:

92 CM

Height:

35 CM

Warranty on Kayak Hull:

5 Year

Warranty on Kayak Parts:

3 Month
Pedal Drive Specifications:
Weight:

3.4 KG

Avg Speed*:

4-5 KMH

Direction:

Forward Motion Only

Warranty on Max-Drive™:

1 Year
Disclaimer:
Kayaks colours may vary slightly than depicted in images due to hand mixing of colours.
There may be slight differences in the design of the kayaks, as multiple moulds are used. These differences are minor and will not affect the performance or features of the kayak.
The kayak weights are just approximate and can slightly vary.
During the shipping process some kayaks may get compressed. This can be easily fixed by placing the kayak in the sun which will cause the plastic to expand to its original size.
Due to the bulky nature of the product, there could be some scratches on the kayak when it is shipped to an address as it gets moved around in trucks and goes through various depots. These scratches are cosmetic only and won't impact the performance of the kayak.
Always check local weather conditions and wear an approved life jacket when kayaking.
Check your state/local Marine (boat) license requirement to operate canoe/kayak with a trolling motor prior to purchasing.
The hatches featured on Kayaks2Fish kayaks are water-resistant not waterproof. Constant splashing or rain can cause the water to slowly come into the kayak.
Any damage caused by the incorrect use of a kayak trolley is not covered under the manufacturer's warranty.
Specifications
| | |
| --- | --- |
| Brand | Kayaks2Fish |
| Model | NextGen13 Duo |
| Material | HDPE |
| Max Weight Capacity | 280kg |
| Max User Weight | 220kg |
| Hull Weight | 36kg |
| Hull + Fixtures Weight | 43kg |
| Length | 413cm |
| Width | 92cm |
| Height | 35cm |
| Warranty(on Kayak Body) | 5 Year |
| Warranty (on Kayak Parts) | 3 Month |
| MPN | NextGen13 Duo |
FAQ
Does the NextGen 13 Duo come with a seat?
Yes, the NextGen 13 Duo comes with two Vantage Aluminium seats as standard. It allows for more comfortable seating and keeps you dry as you sit off the deck.
Is the NextGen 13 Duo compatible with a fish finder?
Yes, the NextGen 13 Duo comes with a track rail system pre-installed to mount the fish finder and a transducer plate underneath to mount the transducer.
Do you have instructions on how to position a transducer for a fish finder on the NextGen 13 Duo?
Unfortunately, we don't have instructions. However, the transducer is normally is zip-tied to the bash plate, the whole compartment fills with water so should not obstruct any transmission or reception. You need to unscrew the 4 screws holding the bash/mount plate, then zip tie the transducer to that plate. You then need to run the wiring up the hole which is located in front of the long hatch, then screw the transducer wiring into the fish finder. Please note: When installing the transducer please ensure the right orientation as if the transducer is upside down it will not work.
Is the NextGen 13 Duo Pedal Kayak suitable for fishing?
Yes, the kayak is well-suited for fishing, offering stability, ample storage for fishing gear, and the ability to install accessories like rod holders and fish finders.
Can the kayak be used in both freshwater and saltwater environments?
Yes, the NextGen 13 Duo Pedal Kayak is suitable for use in both freshwater lakes, rivers, and saltwater coastal areas.
Can the pedal drive be removed?
Yes, the pedal drive of the NextGen 13 Duo Pedal Kayak is removable.
What is the weight limit on the NextGen 11.5?
The NextGen 13 Duo has a max user weight of 220 kg and a max weight capacity of 280 kg.
What is the difference between max weight capacity and max user weight?
Max user weight refers to the person's weight when using the kayak. Max weight capacity refers to the total weight of the user and gear distributed along the whole kayak.
Does the NextGen 13 Duo stack on roof racks?
Yes, the NextGen 13 Duo can stack on roof racks.
Can the NextGen 13 Duo kayak be transported on the roof of a car?
Yes, the kayak can be transported on the roof of most cars. However, it is recommended to use appropriate roof racks and tie-down straps to ensure secure transportation. The video here shows how it can be easily loaded by a single person https://www.youtube.com/watch?v=VpTRuNz9zUI
Can the NextGen 13 Duo fit a MaxDrive™?
The NextGen 13 Duo kayak comes standard with two MaxDrive™.
Can the MaxDrive™ pedal drive go in reverse?
The MaxDrive™ pedal drive is designed to go in forward direction only. The kayak does come with a paddle that can be used to go in reverse if needed.
Can you stand up in the NextGen 13 Duo?
The NextGen 13 Duo kayaks have a dedicated stand-up area that is purposely designed to provide increased balance when standing. The kayak comes standard with traction pads for further grip.
How wide are the scupper holes on the NextGen 13 Duo?
They are between 35-40mm. The scupper holes add rigidity to the structure of the kayak and also allow drainage for water on the deck.
What motor is recommended for the NextGen 13 Duo kayak?
We recommend a 50lb thrust motor. They can be found here: https://k2f.com.au/s/cfZ
Can the NextGen 13 Duo fit a rudder?
The NextGen 13 Duo comes with a pre-installed hand control rudder system.
Can I fit a cooler box in the rear storage of the NextGen 13 Duo?
Yes, you can fit the 12L Cooler box, 22L Cooler box, Bow cooler bag or Soft cooler box into the rear storage of the NextGen 13 Duo. They can be found here: https://k2f.com.au/s/cf2
Is there a space for a child on board?
The NextGen 13 Duo kayak doesn't have a dedicated space for a child.
What size cover do I need for the NextGen 13 Duo?
New covers will be introduced soon(need to check)
How can I stack the NextGen 13 Duo with a smaller kayak?
The kayaks are stackable so you need to put the smaller Kayak upside down on the car roof and then put the NextGen 13 Duo kayak on top of the smaller kayak and tie them securely.
What do HDPE, LDPE and LLDPE stand for?
Low-density polyethylene (LDPE) is softer and more flexible than HDPE. It also has a lower melting point (115° C) and is more transparent. Compared to HDPE, it is more likely to crack under stress. Linear low-density polyethylene (LLDPE) is a copolymer of ethylene and another longer olefin, which is incorporated to improve properties such as tensile strength or resistance to harsh environments. High-density polyethylene (HDPE) is rigid and durable and offers greater chemical resistance. Its higher melting point (135° C) allows it to withstand higher temperatures than LDPE. Its more crystalline structure also results in greater strength. It also has greater opacity which results in greater vibrancy and longer-lasting colour.