Triton Pro Fishing Kayak Package - Bahamas [Newcastle]
On Backorder - 6-10 weeks leadtime*
RRP $1,899
WAS $1,799
NOW $1,399
SAVE 26% ($500)
Notify me when back in stock
Select pickup location to proceed
You must select a pickup location before you can add this item to your cart.
*Above video(s) for demonstration purposes only, please take necessary precautions while on the water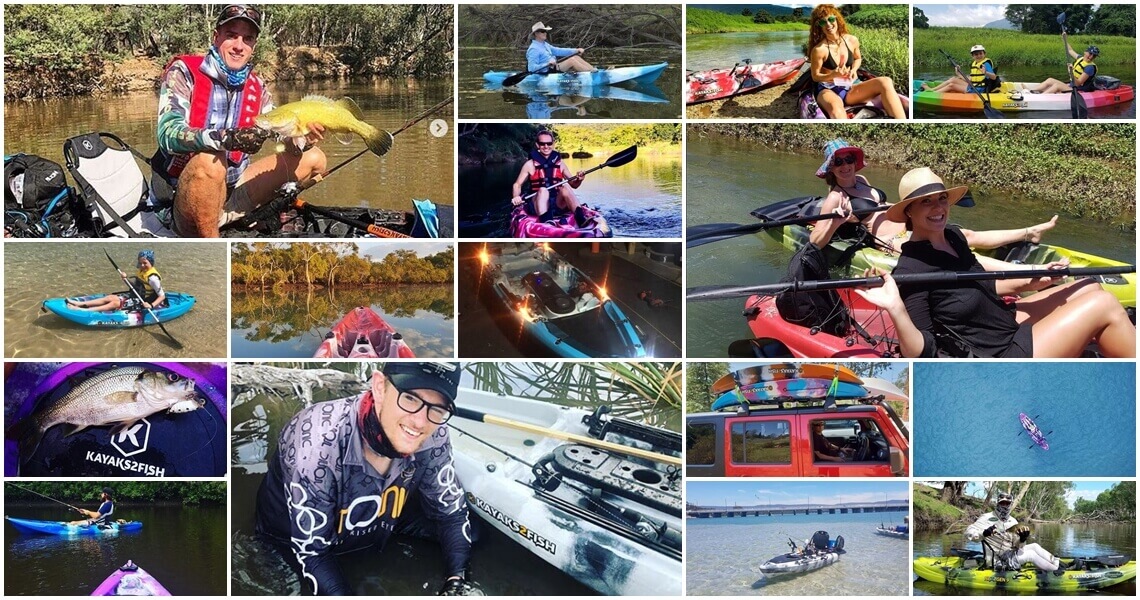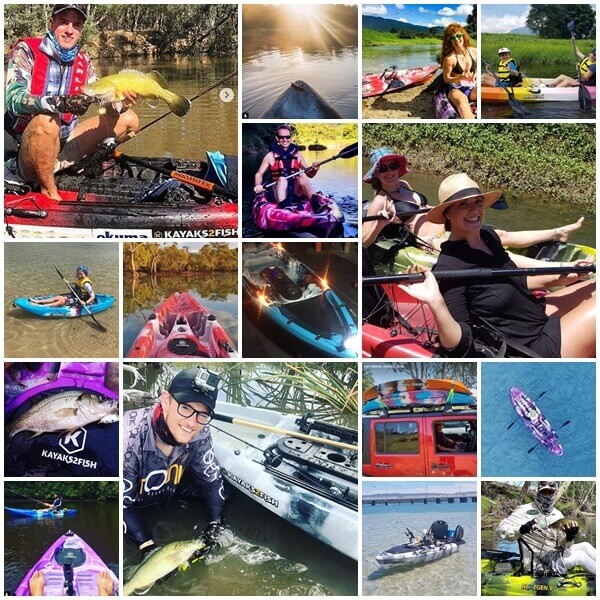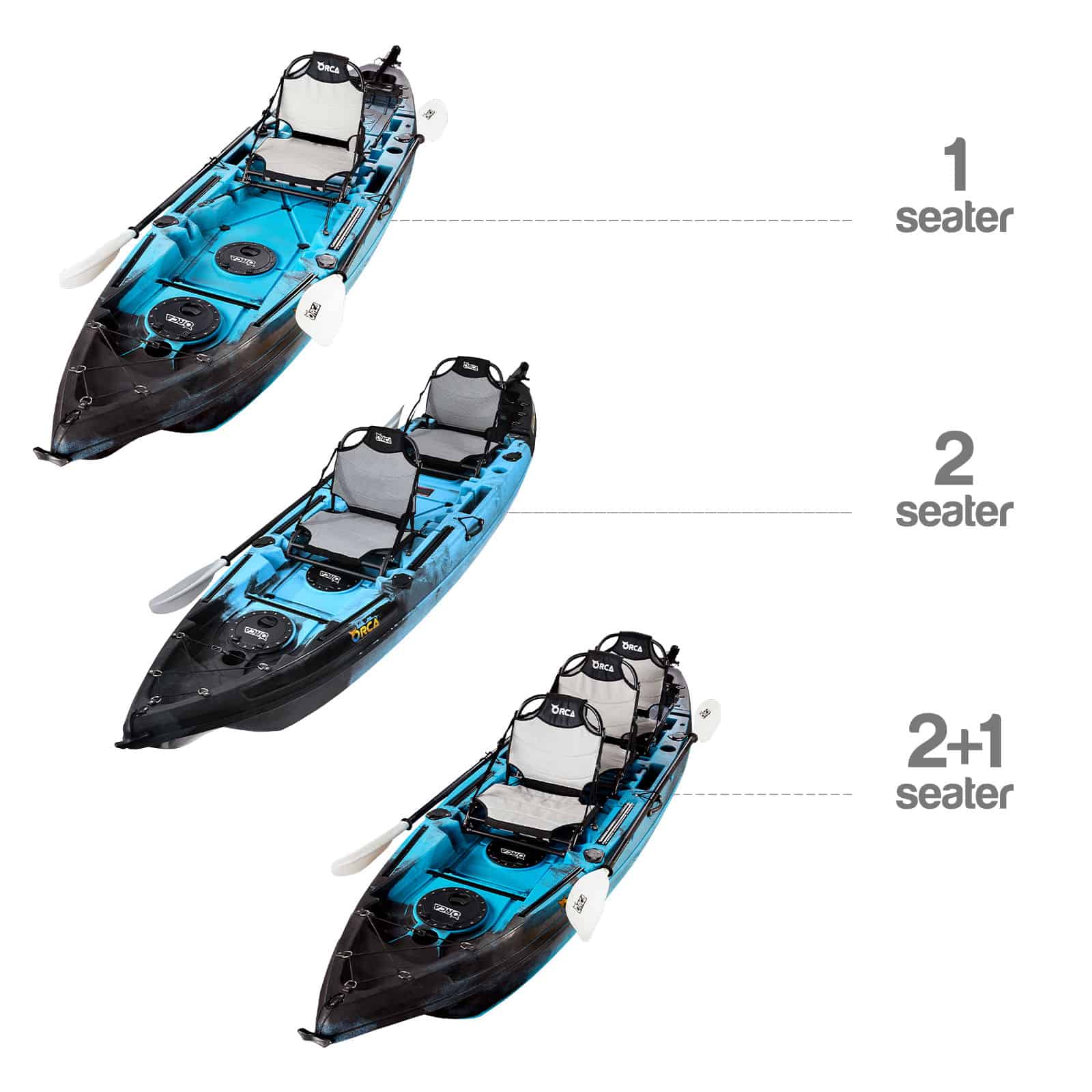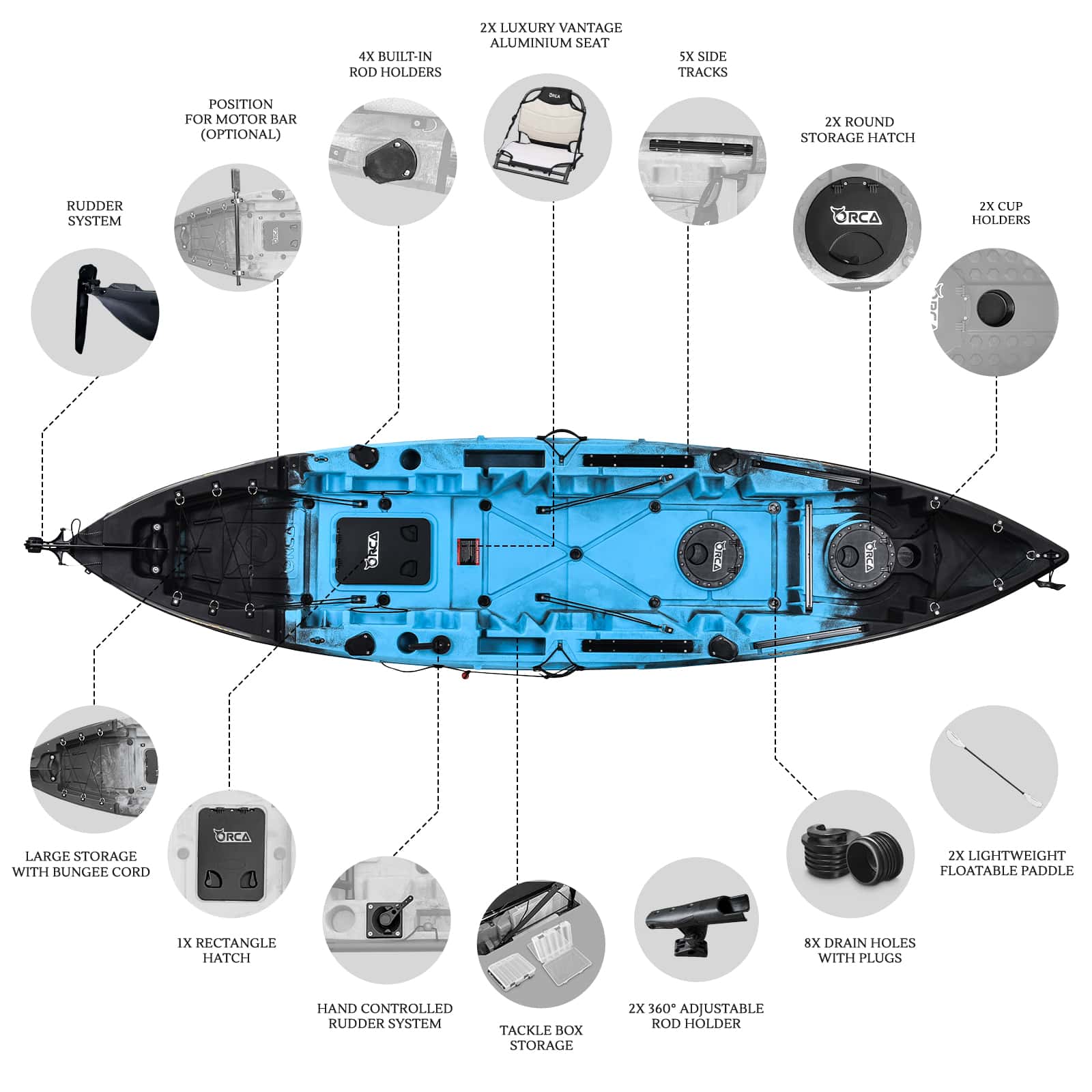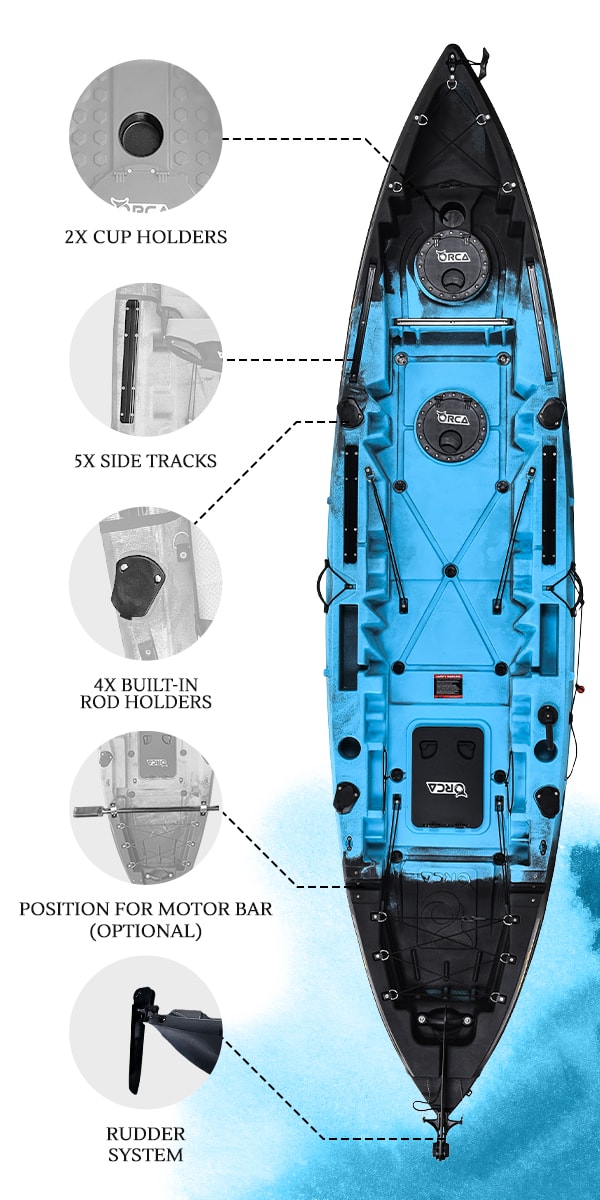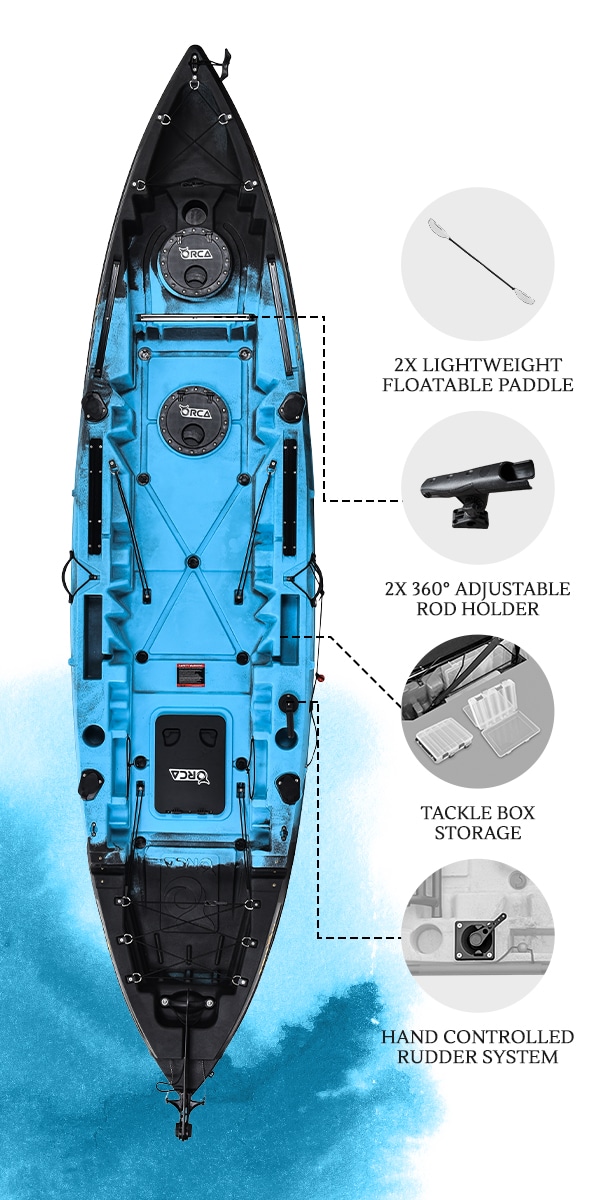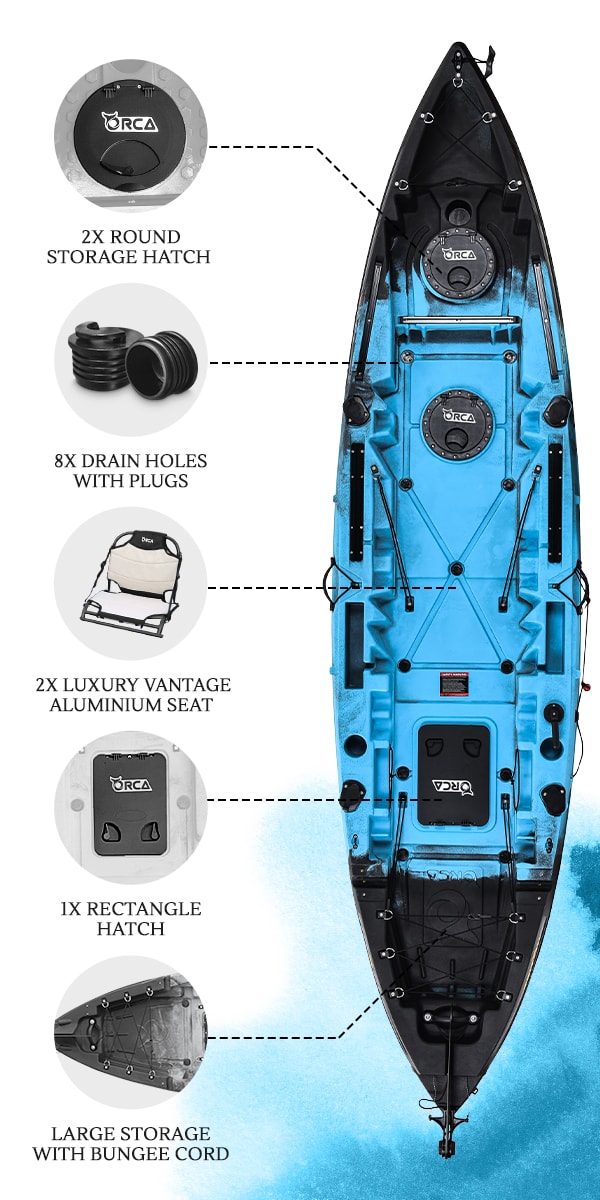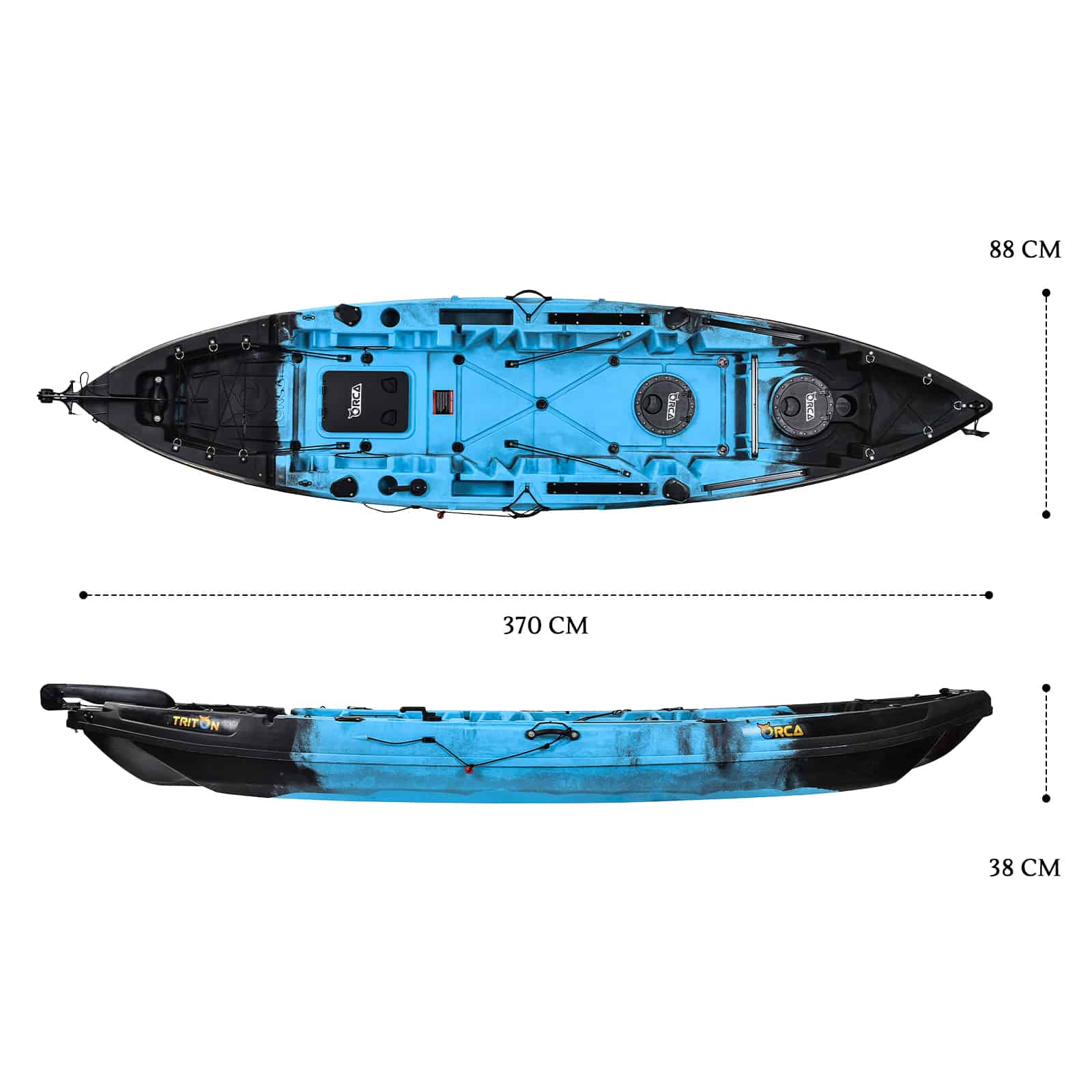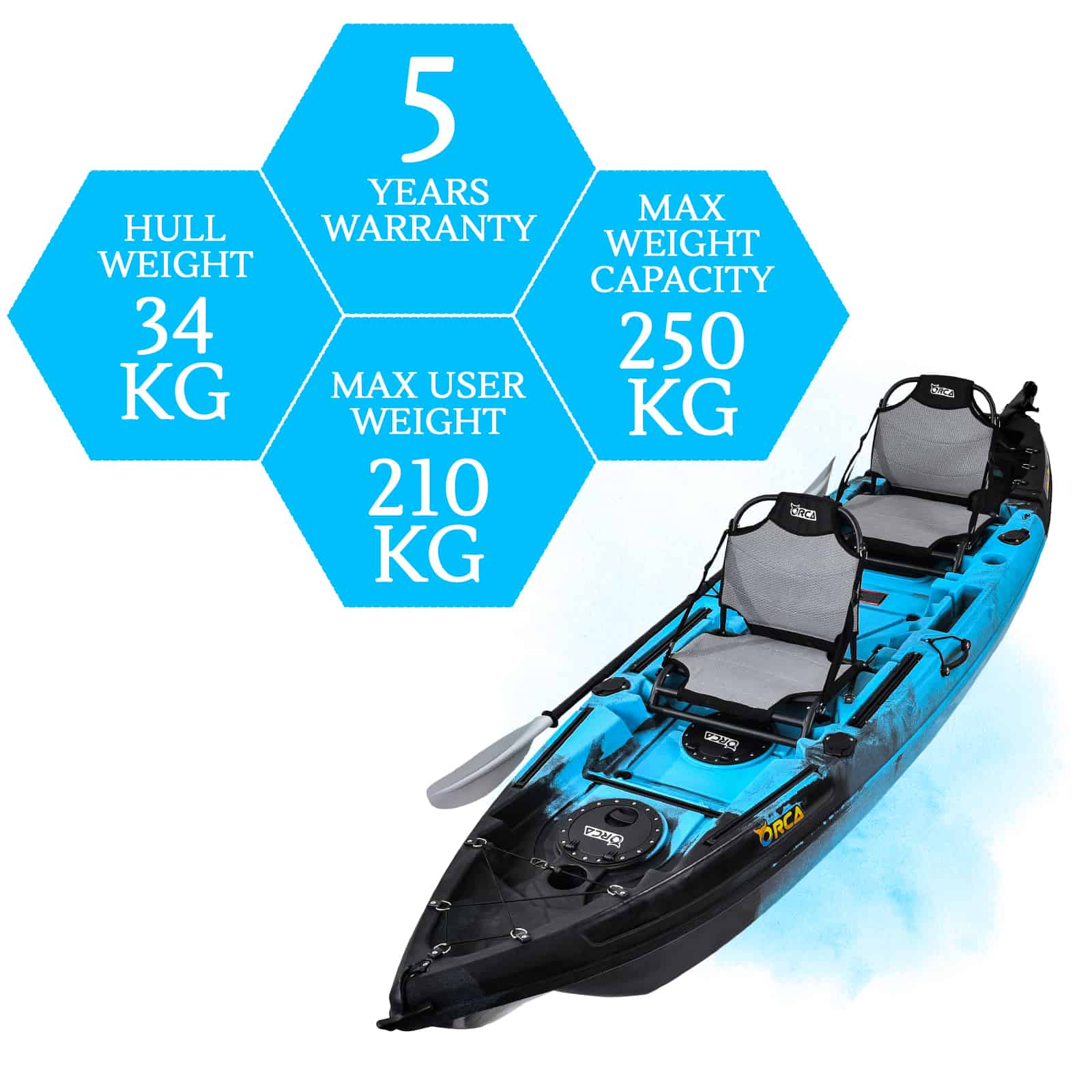 OPTIONAL EXTRAS
SOLD SEPARATELY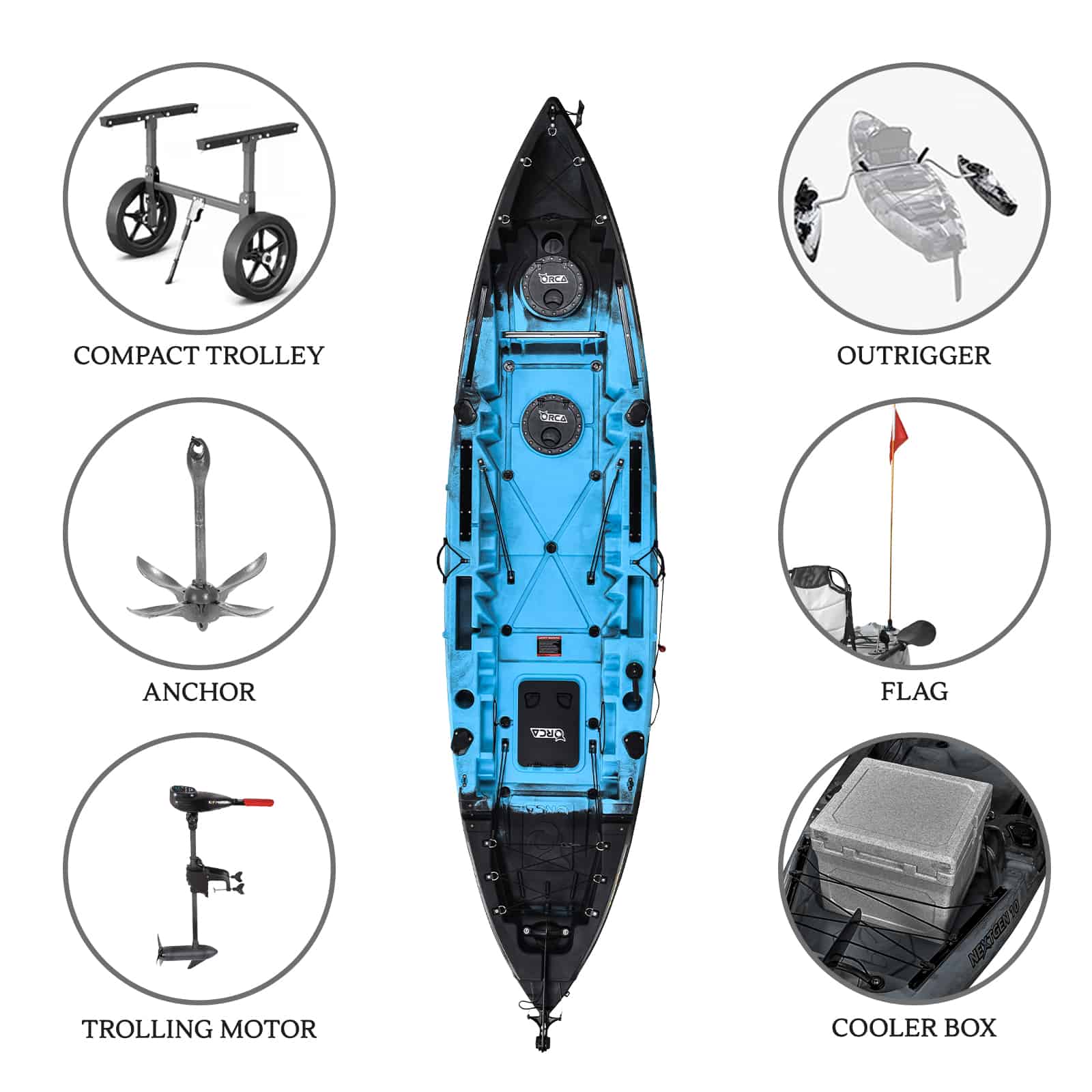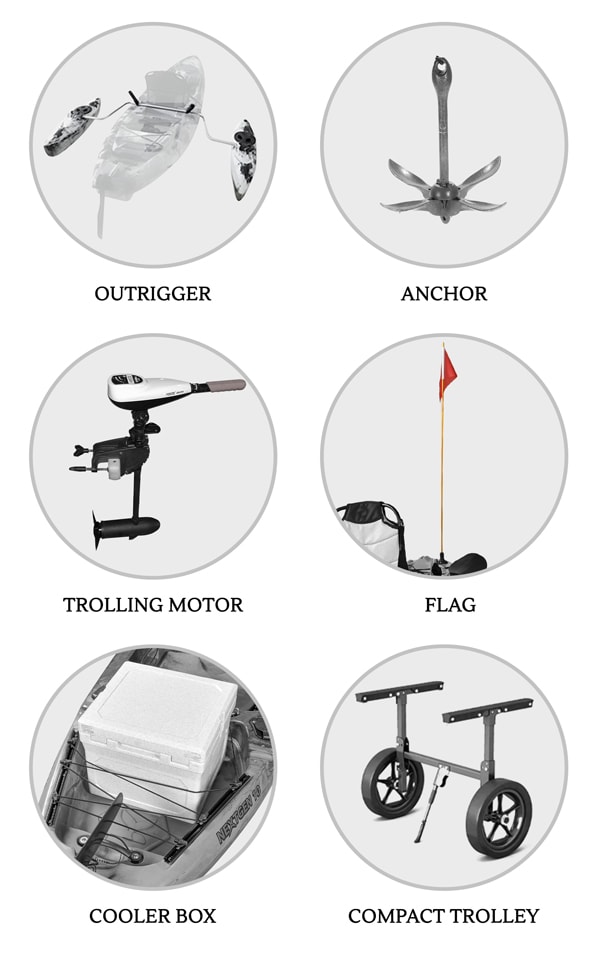 *Please note this product is currently on backorder. Due to high demand for our kayaks, the stock gets sold out even before the shipment arrives. After you have placed an order you will then be added in the queue and notified via email & SMS once a date gets assigned to your order.
Package Includes:
1x Orca Triton Kayak
2x Luxury Vantage Aluminium Seat
2x Lightweight Floatable Paddle
2x 360° Adjustable Rod Holder
4x Built-in Rod Holders
2x Round Storage Hatch
1x Rectangle Storage Hatch
1x Pre-installed Rudder System
2x 1m Long Paddle Leash
Why Buy From Us:

For 10 years, Kayaks2Fish has focused on one thing — allowing paddlers of any skill level to enjoy the thrill that comes from being surrounded by water and nature. The passion for kayaking, fishing and outdoors is what flows in our blood and we are passionate about bringing the products that are as good as, if not better, than the big brand stores at a price that doesn't break the bank.

10 years of industry experience
Best value kayaks in Australia
Parts and after-sales support
30 Days money back guarantee
Same day collection
Thousands of happy customers
Hundreds of positive reviews online

Specifications:

Brand: Orca
Model: Triton
Material: HDPE
Max Weight Capacity: 250 KG
Max User Weight: 210 KG
Hull Weight: 34 KG
Hull + Fixtures Weight: 38 KG
Length: 370 CM
Width: 88 CM
Height: 38 CM
Warranty on Kayak Hull: 5 Year
Warranty on Kayak Parts: 3 Month

Important: Always check local weather conditions and wear an approved life jacket when kayaking.
Please Note: Kayaks colours may vary slightly than depicted in images due to hand mixing of colours. There may be slight differences in design as our suppliers have several moulds to meet the high demand for our kayaks. The differences are only minor and do not impact the performance of kayaks.
(ON-TRITON-BAHAMAS)
| | |
| --- | --- |
| Brand | Orca |
| Model | Triton |
| Colour | Bahamas |
| Material | HDPE |
| Max Weight Capacity | 250KG |
| Max User Weight | 210KG |
| Hull Weight | 34KG |
| Hull + Fixtures Weight | 38kg |
| Length | 370cm |
| Width | 88cm |
| Height | 38cm |
| Warranty(on Kayak Body) | 5 Year |
| Warranty (on Kayak Parts) | 3 Month |
| SKU | ON-TRITON-BAHAMAS |
| MPN | Triton |
How do I secure the seat to the kayak?
Here is a video outline the installation process for the seat: https://www.youtube.com/watch?v=V-CUiqlyAVM&feature=youtu.be
Does the Triton come with a seat?
Yes, the Triton does come with two of the Orca Aluminium seats as standard. It allows for more comfortable seating and keeps you dry as you sit off the deck.
Is the Triton compatible with a fish finder?
Yes, the Triton comes with a track rail system pre-installed to mount the fish finder and a transducer plate underneath to mount the transducer.
What are the main advantages of the Triton kayak?
It comes with Aluminium seats as standard
It is 3.7 metres long and only weighs 38Kg.
It has a five-year warranty on the hull.
It comes with a track system pre-installed.
It comes with a rudder as standard.
It comes with three hull entry points that allow easy access to the hull for storage and helps with wiring electronics.
It has an open deck design so there is plenty of storage and leg space.
What is the weight limit on the Triton?
The Triton has a Max user weight of 210Kg and a max weight capacity of 250Kg.
What is the difference between max weight capacity and max user weight?
Max user weight refers to the person's weight when using the kayak.
Max weight capacity refers to the total weight of the user and gear distributed along the whole kayak.
Does the Triton stack on roof racks?
Yes, the Triton can stack on roof racks.
Can the Triton fit a Max drive™?
No, the Triton cannot fit a Maxdrive™
The Kayaks compatible with the Maxdrive;™ are Nextgen 11, Kronos, Peddleking 12 and Peddleking 14.
Can you stand up in the Triton?
The Triton has a dedicated stand-up area for extra balance.
How wide are the scupper holes on the Triton?
They are between 35-40mm. The scupper holes add rigidity to the structure of the kayak and also allow drainage for water on the deck.
What motor is recommended for the Triton?
We recommend a 50lb thrust motor.
They can be found here: https://www.kayaks2fish.com/kayak-trolling-motor-50lb-thrust-electric-trolling-motor
Can the Triton fit a rudder?
The Triton comes standard with a rudder.
Can I fit a cooler box in the rear storage of the Triton?
Yes, you can fit the 12L Cooler box, 22L Cooler box, Bow cooler bag or Soft cooler box into the rear storage of the Peddleking 14.
They can be found here: https://www.kayaks2fish.com/cooler-boxes
Can I bring a child on board with me?
The Eagle Kayak can comfortably fit a small child in the centre when a third Orca Aluminium seat is installed. Larger children can fit either up the front or in the rear but must be supervised by an adult.
What is the difference between the Triton and the Eagle?
The Eagle Kayak has a V-shaped hull that is faster and tracks straighter.
The Triton has a Trimaran hull which is a bit slower but is much more stable.
The Triton has a hand-controlled rudder as standard.
The Triton has a large square storage hatch under the rear seat.
The Triton comes with track rails as standard.
The Triton has a much larger rear storage area.
The Triton has track rails pre-installed.
The Eagle weighs 2Kgs less than the Triton.
Is the swivel rod holder removable?
Yes, It easily comes out when the locking groove on the rod holder is lined up with the notch in the base.
What size cover do I need for the Triton?
A 4m cover is best for the Triton. The cover can be found here: https://www.kayaks2fish.com/Large-4.1M-Kayak-Storage-Cover-Camo
How can I stack the Triton with a smaller kayak?
The kayaks are stackable so you need to put the smaller Kayak upside down on the car roof and then put the Triton kayak on top of the smaller kayak and tie them securely
What do HDPE, LDPE and LLDPE stand for?
Low-density polyethylene (LDPE) is softer and more flexible than HDPE. It also has a lower melting point (115° C) and is more transparent. Compared to HDPE, it is more likely to crack under stress.
Linear low-density polyethylene (LLDPE) is a copolymer of ethylene and another longer olefin, which is incorporated to improve properties such as tensile strength or resistance to harsh environments.
High-density polyethylene (HDPE) is rigid and durable and offers greater chemical resistance. Its higher melting point (135° C) allows it to withstand higher temperatures than LDPE. Its more crystalline structure also results in greater strength. It also has greater opacity which results in greater vibrancy and longer-lasting colour.
Feature Comparison