Willow Banks Kayaks
Looking to buy kayaks in Willow Banks? Check out our range of kayaks. You can have our kayaks shipped to Willow Banks 5253 from $41 per single kayak or $54 per tandem kayak, or pick them up from our Adelaide Kayaks Factory Store. Just because our prices are affordable doesn't mean we offer any less quality then big brands. We use plastic imported from UK and treat each kayak with UV protectant. Our goal has always been to sell superior kayaks at most affordable prices. We want to you go out there and enjoy the water at a price that does not break the bank. Before you purchase we recommend to check out feedback from our past customers, you can find them on Facebook and Google. We also accept Afterpay and Zippay.
Read More
Recent Reviews:
I bought the osprey kayak. Price was great and I'm stoked with the kayak. Not a fan of fishing but if I was I'm sure it would be great for that... instead it's perfect for the esky and snacks. Easy enough for me to lift and transport myself and is awesome on the water. Very happy ! - Ann-Maree Johnson
Great staff, always kept me updated on my order and when I picked up them up staff assisted me putting them up on the car.. great crew - Kieran Emmett
Great costumer service easy to talk to even showed me how to strap the kayak to the roof racks so helpful - Peter W.
Absolutely FANTASTIC! Couldn't be happier with the purchases that I made (2 Kayaks on SUPER DEAL). The team were great! - Benjamin K
I have bought three kayaks and these are an excellent product. Osprey is perfect, the Gen 10 is a little top heavy and rudder is a pain. I am a strong fellow and I have to pull my guts out to get it down , and doesn't flick right back anymore after 4 rides - it sits parallel. The kayak is excellent workmanship but it's not as stable in my opinion as the osprey. It sometimes feels like I could tip over , but on the calm goes along great. Maybe should have got the 9. Apparently the elite rudder is better. I will have to spend another $70 and hopefully it will be ok. - Phil Edwards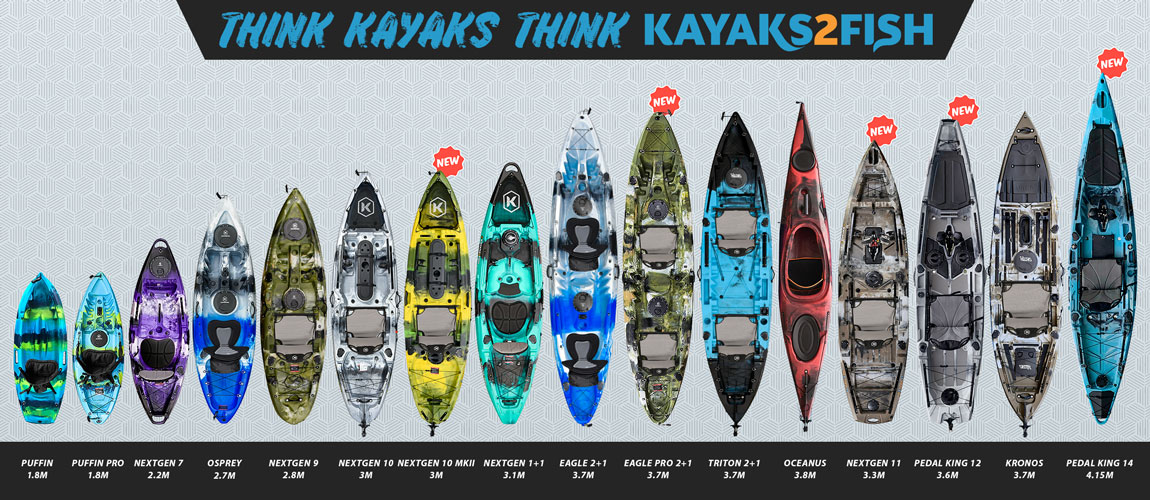 Feature Comparison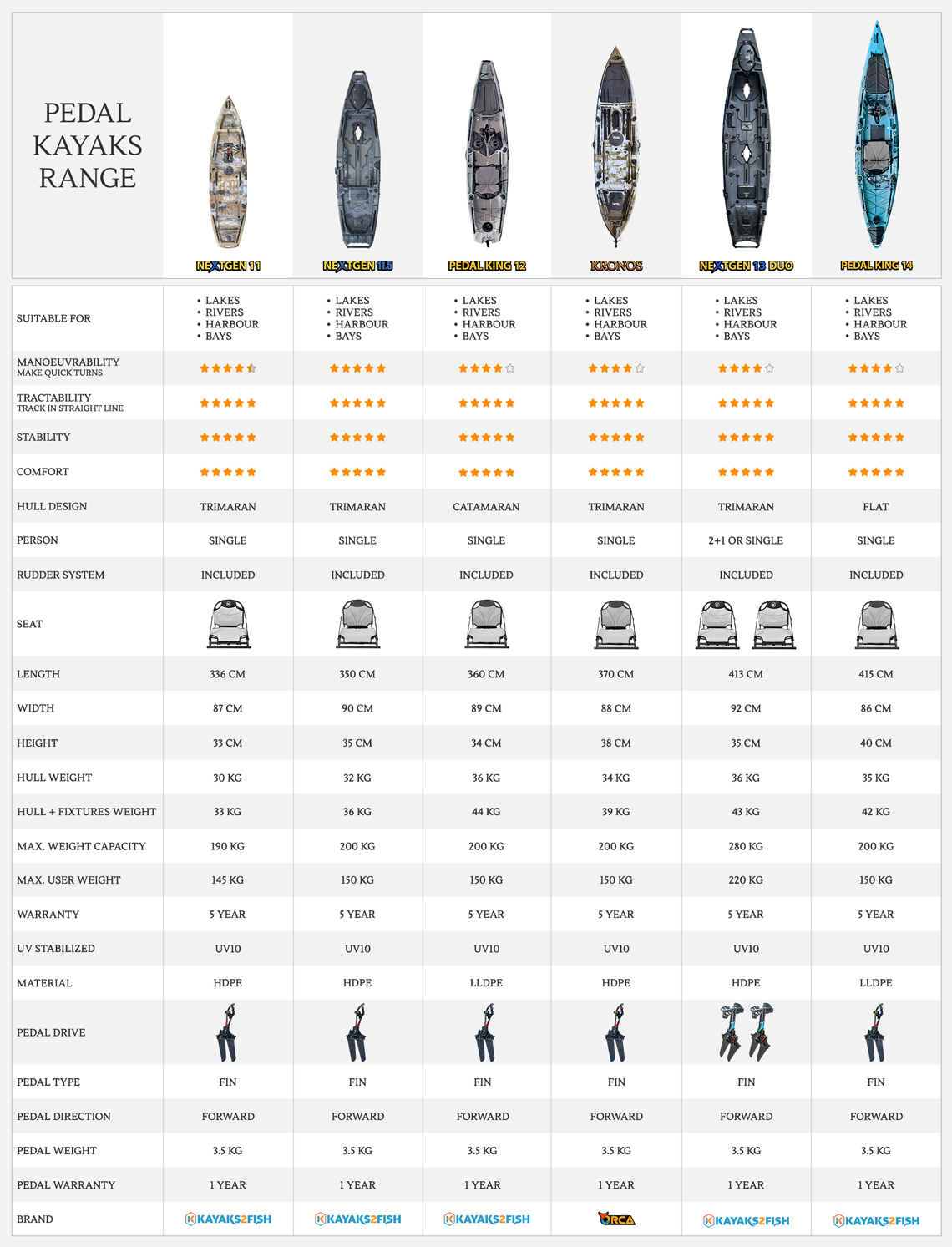 Feature Comparison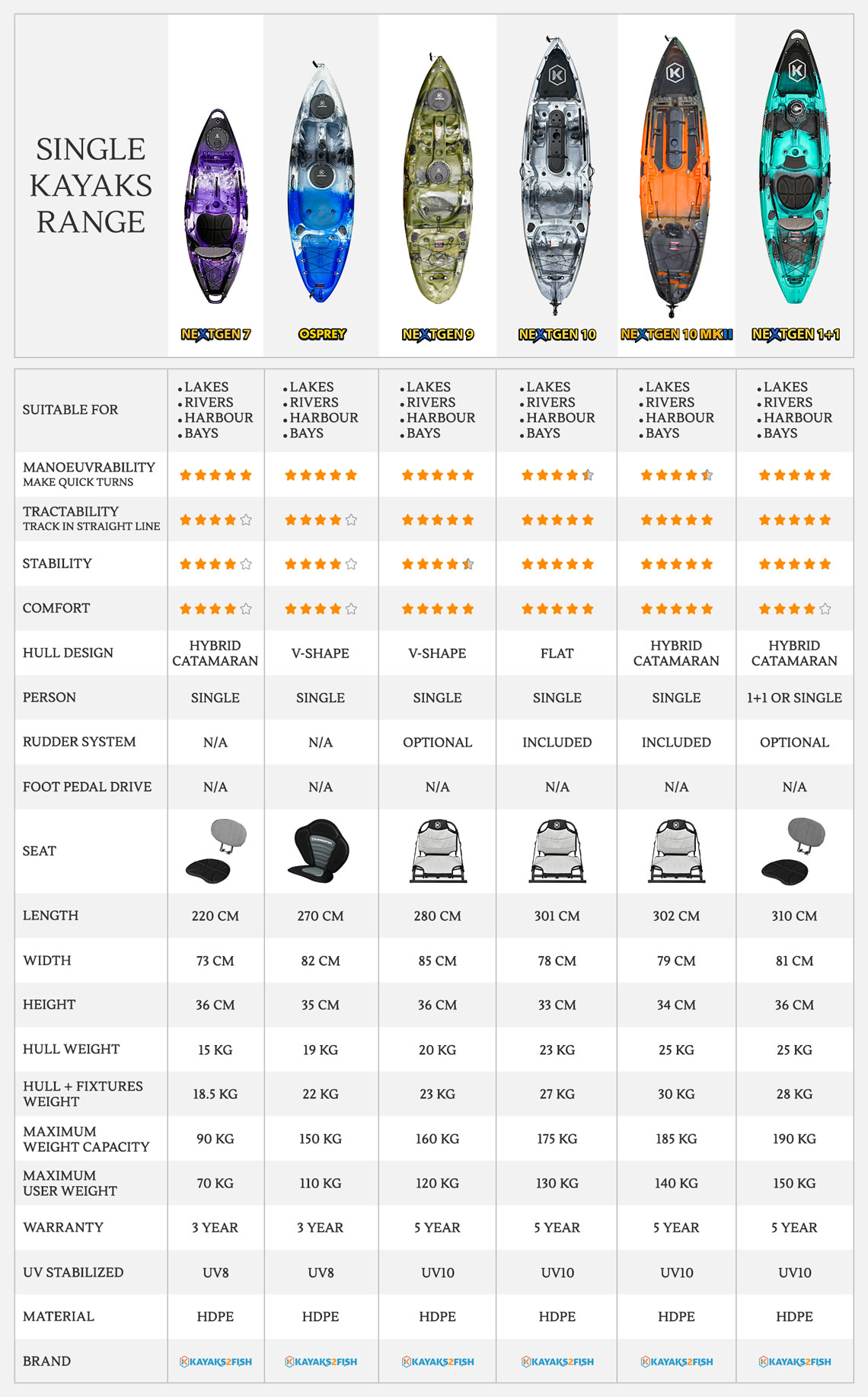 Feature Comparison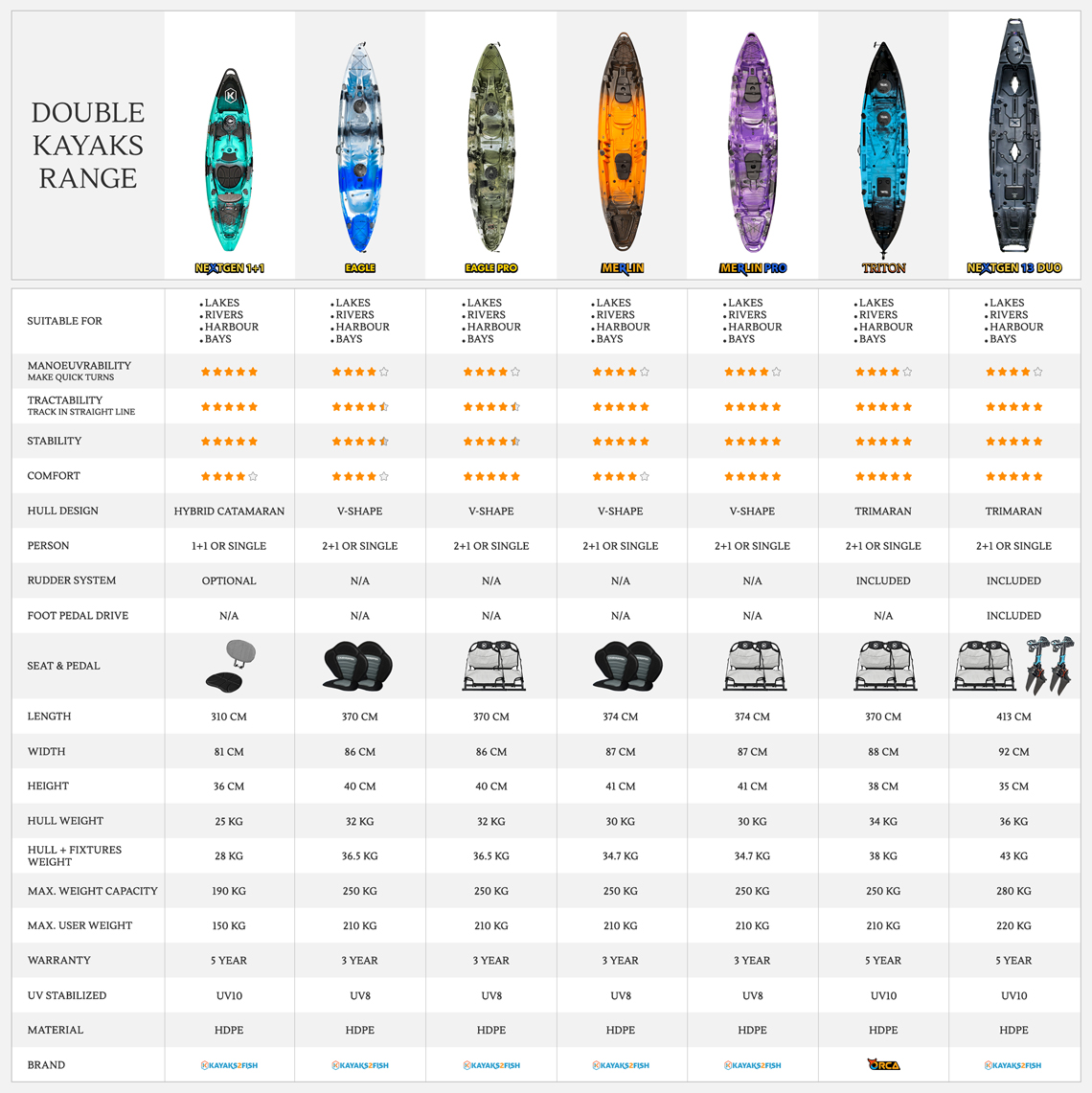 Feature Comparison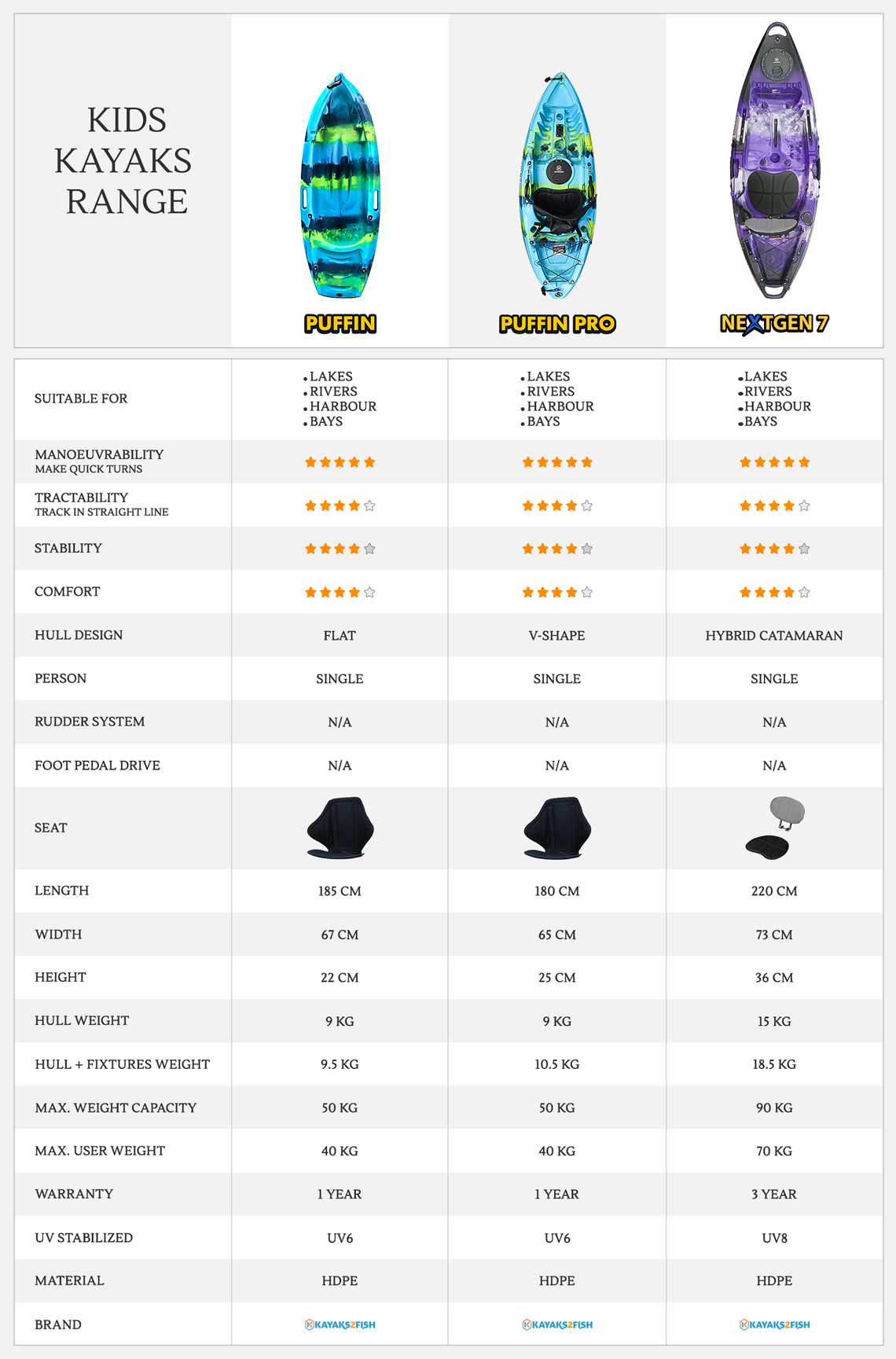 Customer Photos