Wellington Vale Kayaks
For kayaks in Wellington Vale look no further than Kayaks2Fish. We can deliver (for an extra cost) to Wellington Vale 2371 from our Gold Coast Single & Double Fishing Kayaks Factory Store. Each kayak is manufactured under strict quality supervision. We also treat our kayaks with UV protectant to maintain the colours and strength for a long time. For 10 years Kayaks2Fish has focused on one thing — bringing the products that are as good as if not better than the big brand stores at a price that doesn't break the bank. Our kayaks are highly rated and reviewed by hunderds of customers on websites like Facebook, Google and Product Review. Make sure to check them out before you purchase. We accept both Zippay and Afterpay.
Read More
Recent Reviews:
I recently purchased a NextGen10 Mk2 from Kayaks2Fish in Adelaide and am impressed by the build quality and attention to detail. The item was delivered to me, and was well packaged in bubble wrap and plastic. Communication from order to delivery was outstanding. Although I have not taken this kayak on the water as yet, I am certain it will perform well. The hull shape and rudder suggest excellent tracking. Overall, I am very happy with my purchase and have no hesitation in recommending Kayaks2Fish for their kayaks. - Christian Lindemeier
Couldn't be happier. From the time I ordered and patiently waited for it to show till the day I got to pick it up and take it out for a first time fish. I had a blast. Well worth the purchase if u wanna upgrade. - Jacq Arkell
We were keen to get kayaks for our family and the Kayak2Fish service , kayak quality and fun have exceeded our expectations - Stu
Only just got my kayak but very impressed with how it goes in the water. Very sturdy, I had difficulty tipping it! Great service. Quick to answer any questions. Offered a refund when there was a delay due to covid. I have been offered a $30 incentive, however this is for good or bad review. Definitely giving them a good review. If I ever upgrade to a pedal kayak I'll be purchasing it from them. - Bronwyn
My kayak is amazing!!! I purchased the trolley as well and highly recommend it. It fits nicely in the top of the kayak after launching and doubles as another back rest, especially when your out on the water enjoying the sunshine and a packed lunch. The kayak is light weight and actually fits in my car. I do have a Toyota Tarago thou. My best purchase yet, and something I will be able to do and enjoy for years to come. The whole adventure is so easy, pack up go. Come back rinse and your done!!! - Pauline L.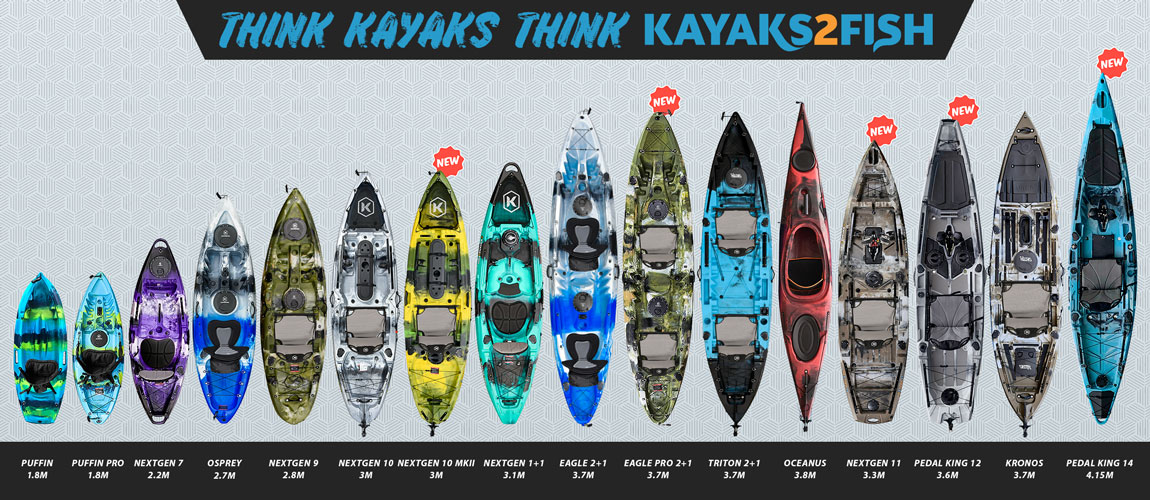 Feature Comparison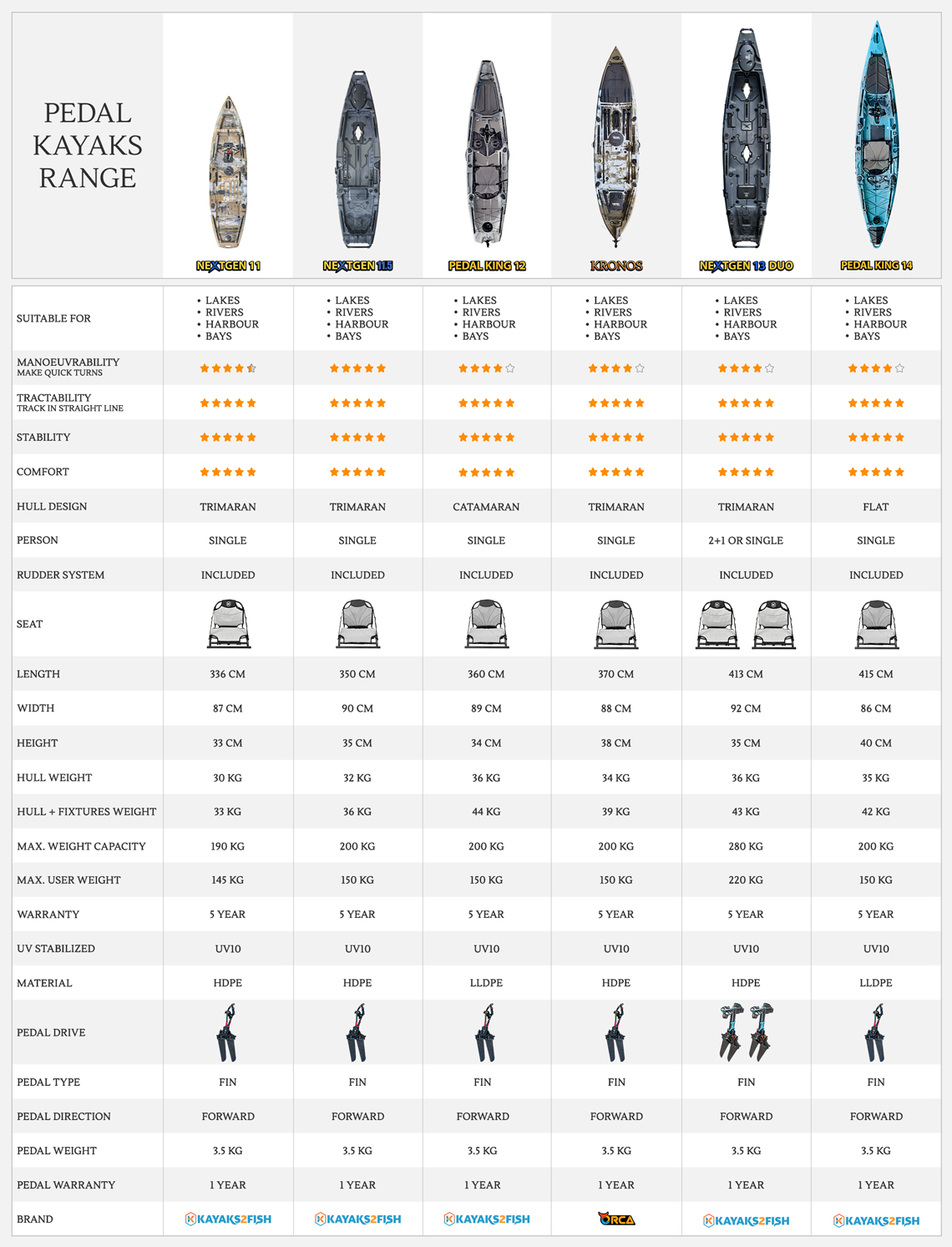 Feature Comparison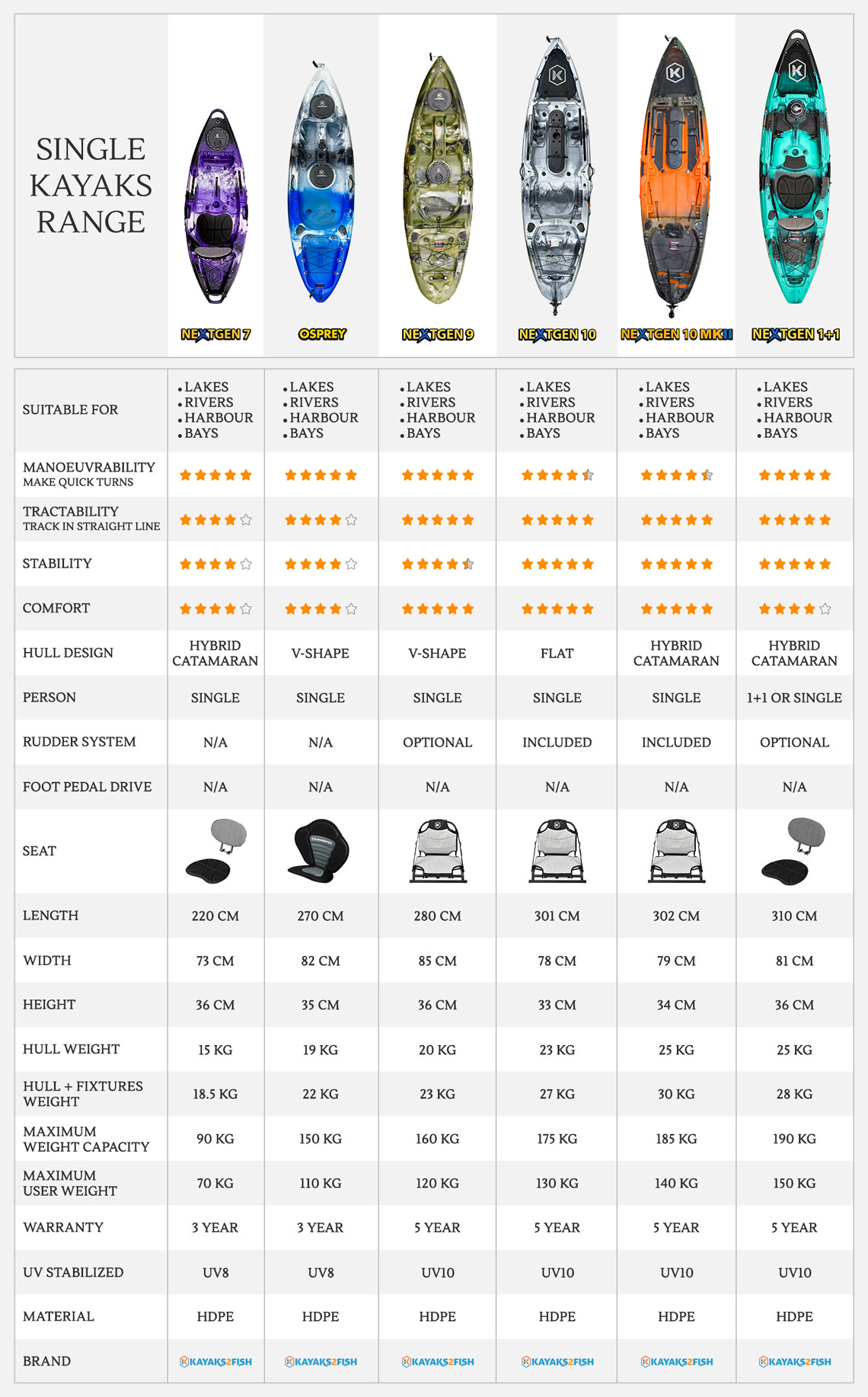 Feature Comparison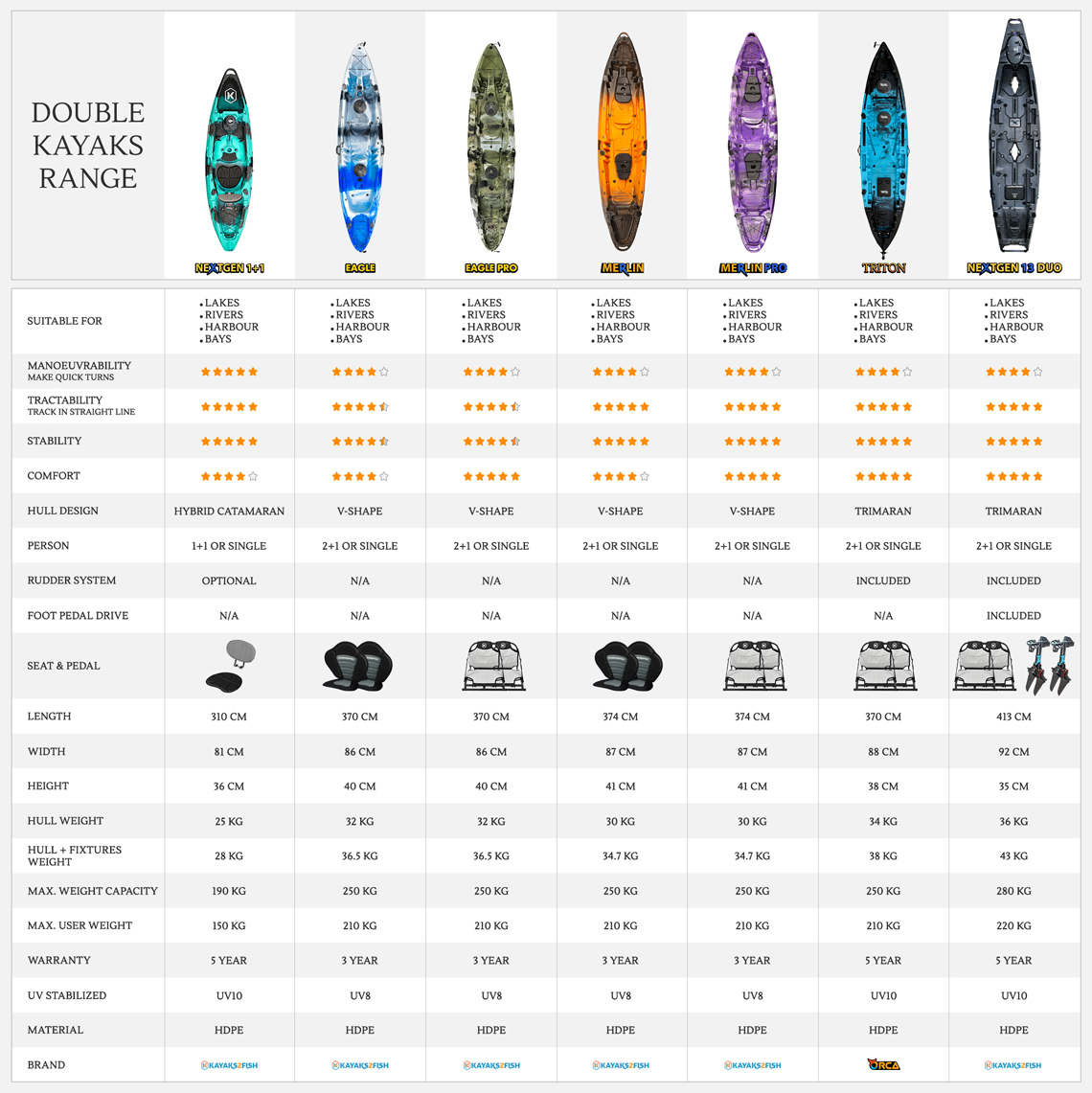 Feature Comparison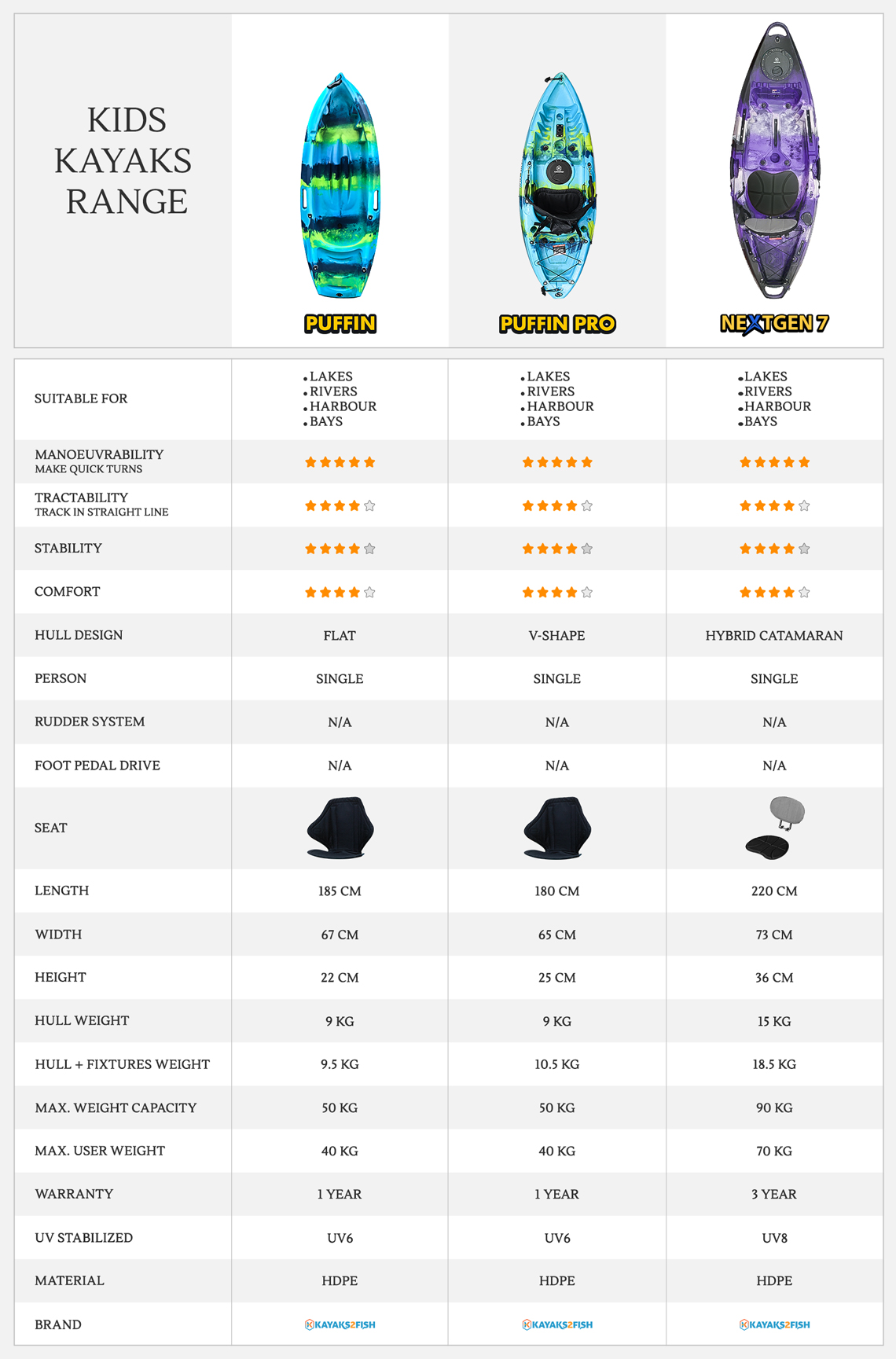 Customer Photos