The Narrows 820 Kayaks
If you are looking for fishing kayaks in The Narrows then you have come to the right place. You are welcome to pick them up for free from our Adelaide Canoes Wholesale Store or have them shipped to The Narrows 820 for an extra cost. Our kayaks go through strict quality inspection and are made to meet Australian harsh climate. Our goal has always been to sell superior kayaks at most affordable prices. We want to you go out there and enjoy the water at a price that does not break the bank. Before you purchase we recommend to check out feedback from our past customers, you can find them on Facebook and Google. You can also pay via Afterpay or Zippay.
Read More
Recent Reviews:
Bought a Nextgen 10 MkII kayak, last year, it's pretty good so far, round hull section, so not as stable as my Dragon Pro Fisher, and a bit heavier to lift onto my car roof, but good for heavier adults. Taken it out a few times and it's great on flat water, and very well equipped. Kayaks2fish are super helpful with queries and a great company to deal with - Mal Holdsworth
I have purchased from Kayaks2Fish before and they have been excellent. However I purchased a double Kayak sunshade and I have to say its a rubbish product and definitely not worth the money. For starters the elastic rope that holds the metal poles together was snapped on opening. As I live 1600km form Brisbane and did not open the product for 3 months after purchase so not worth sending back, so I managed get them to get them to stay together, however the sunshade is flimsy and is just a very poor design. In theory the product looks good and I can see what was trying to be achieved, but sadly it just doesn't work. Just save your money and give this sunshade a miss…. Kayak2Fish is a great company and I will buy from again. - Michael Verständig
I have been out twice since my purchase and simply lovin my kayak. Buy from Kayaks2Fish has to have been the easiest process from the online environment to pick up. Team were terrific to deal with and very happy. Thank you K2F. Highly recommend you! - Michelle P.
The Kayak is great, no complaints, really enjoying it and easy to use!The paddle I've had some issues with but nothing major, would definitely recommend - Kuyan Mitchell
The products are better quality then the big box stores. The customer service is outstanding and their prices make kayaking accessible to everyone. - Matt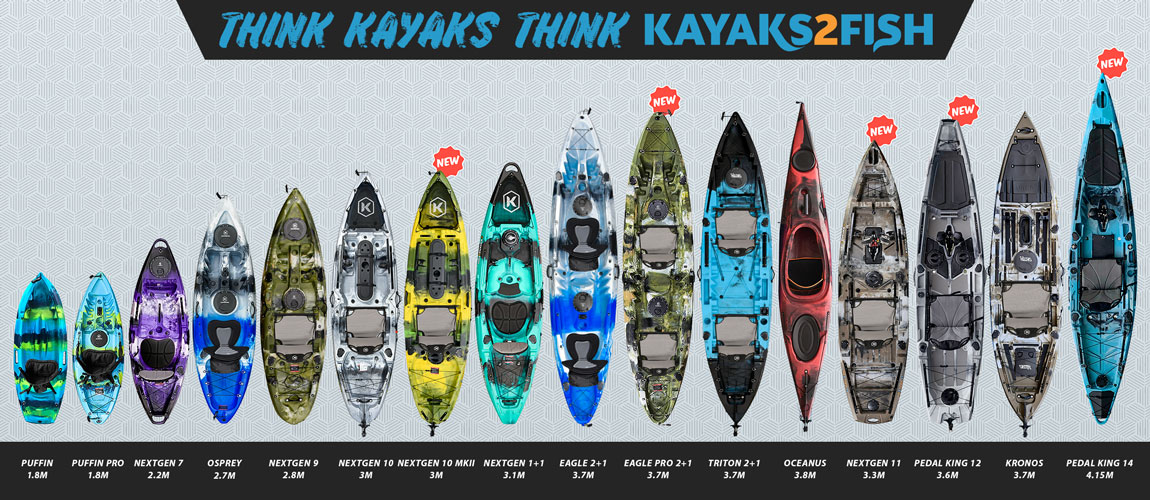 Feature Comparison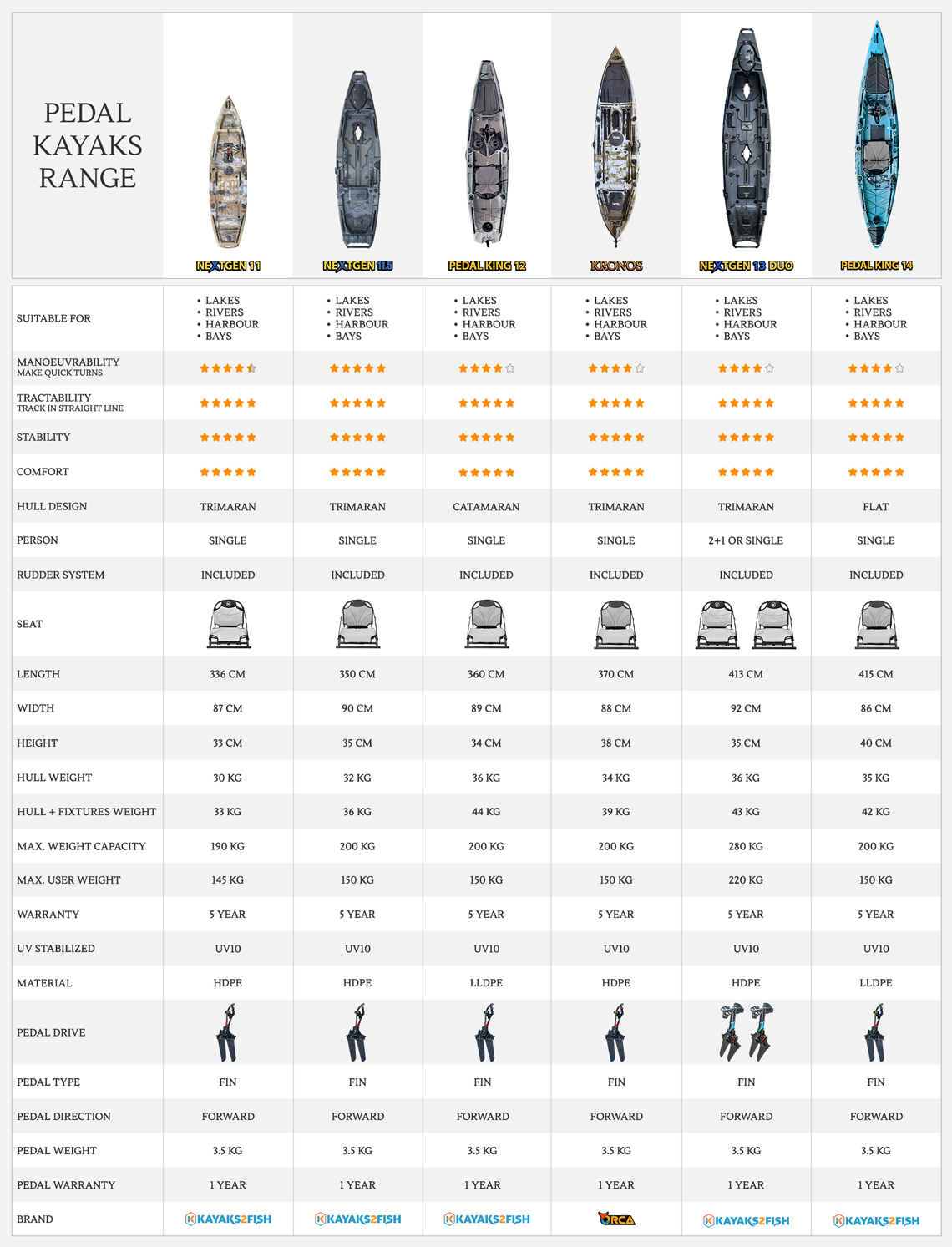 Feature Comparison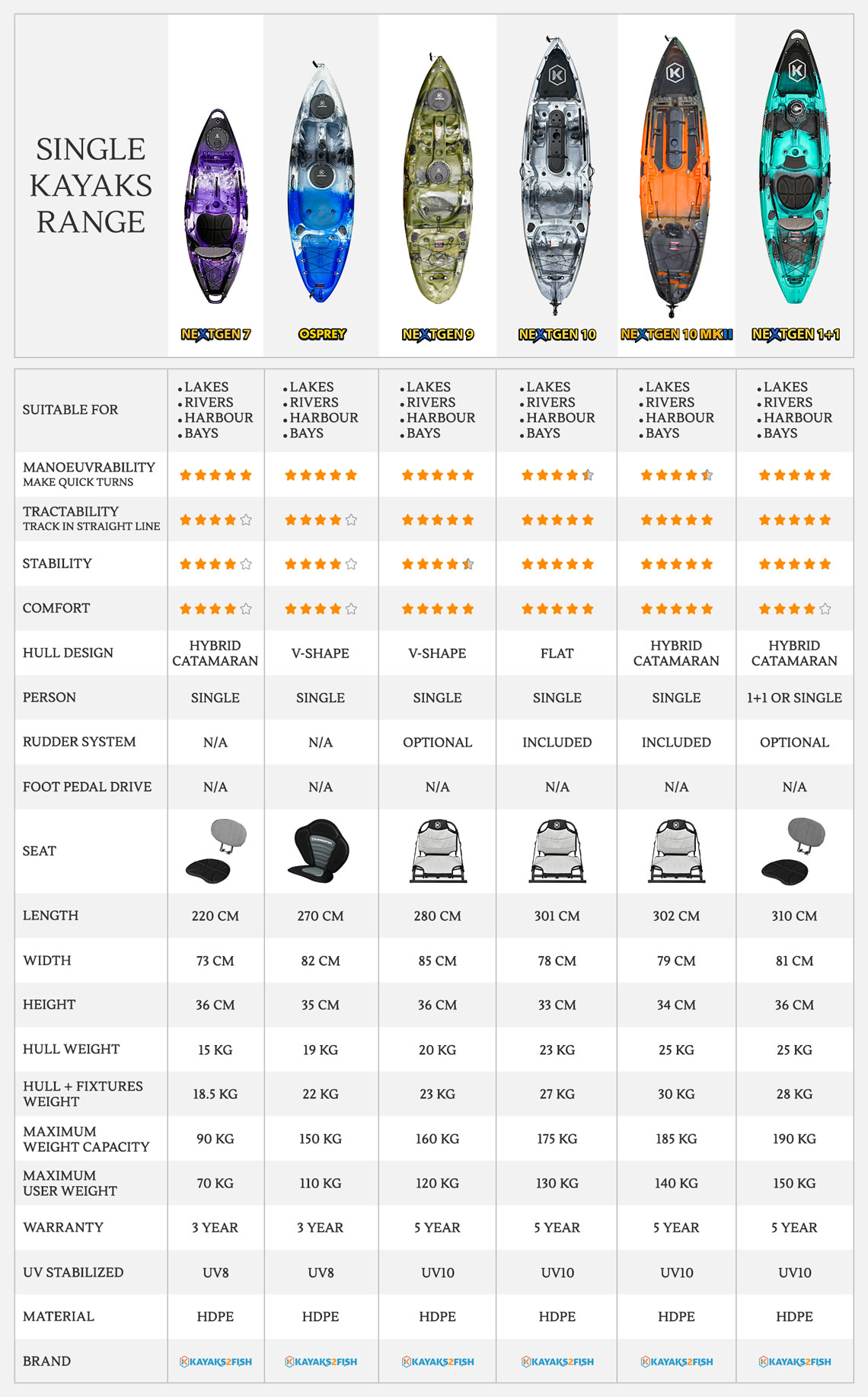 Feature Comparison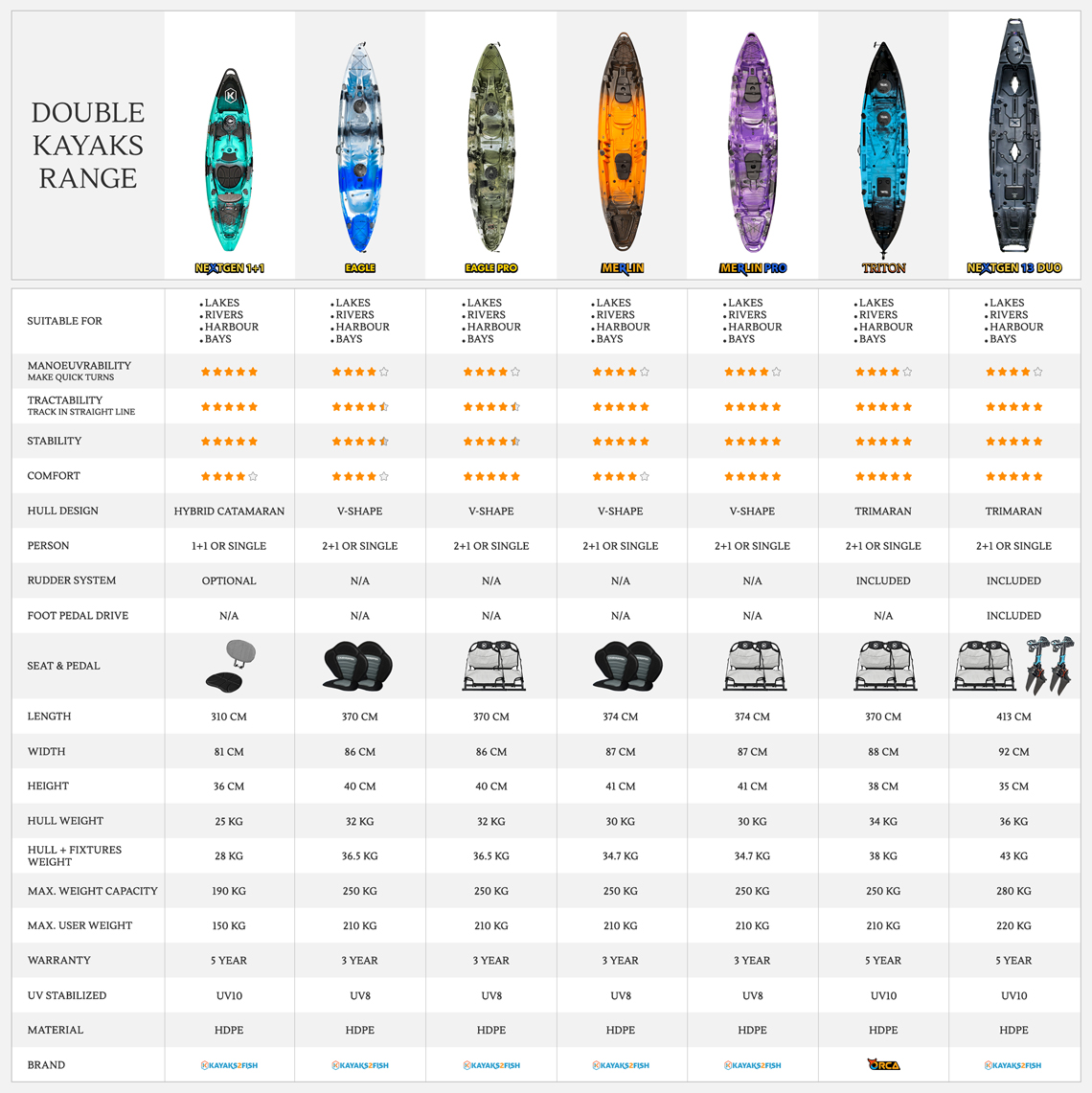 Feature Comparison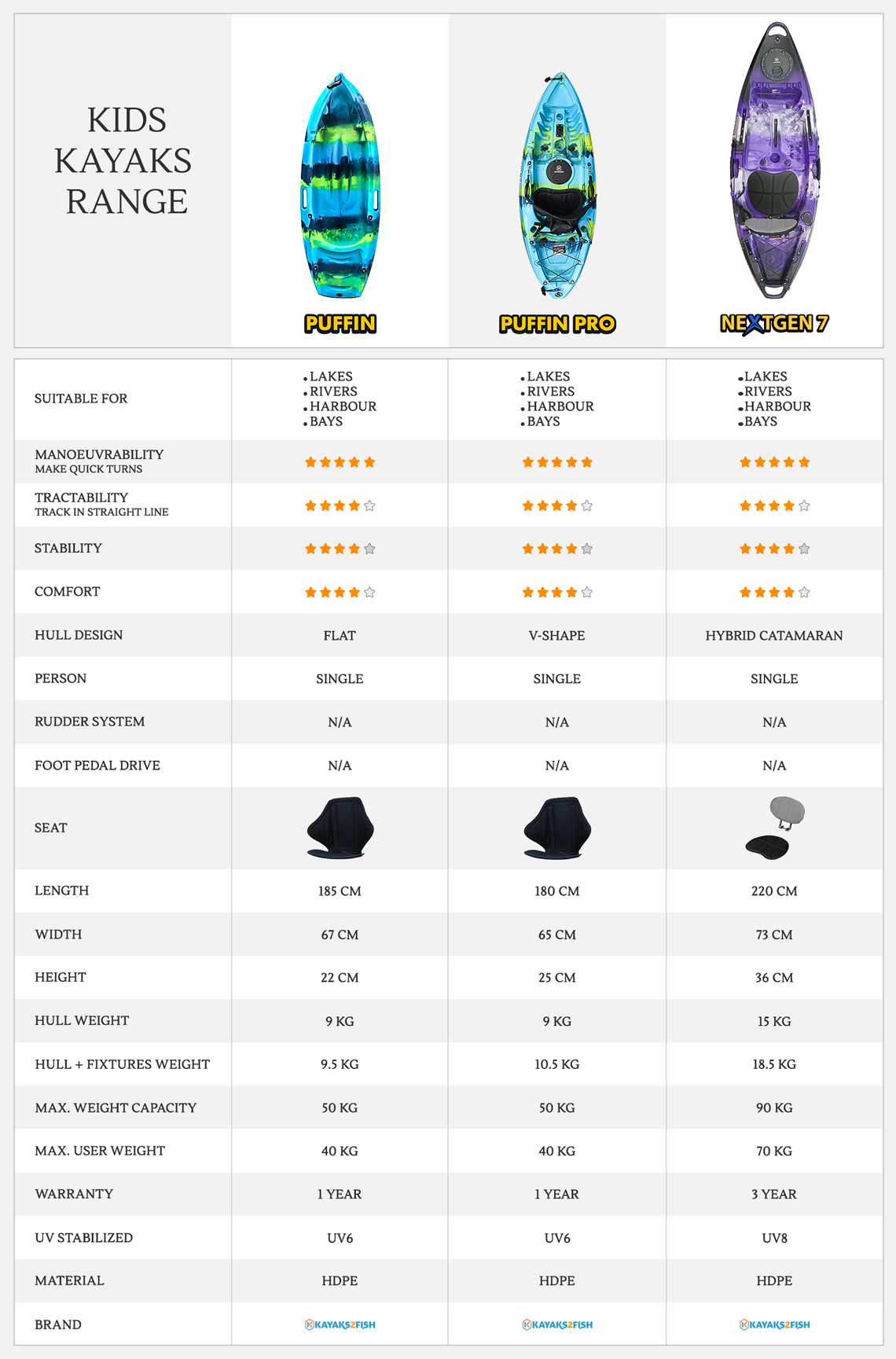 Customer Photos