Spectacle Lake Kayaks
Looking to buy kayaks in Spectacle Lake? Check out our range of kayaks. We offer free pickup from our Adelaide Factory Outlet or shipped to Spectacle Lake 5345 from $41 per single kayak or from $54 per tandem kayak from our Adelaide Fishing & Recreational Kayaks Factory Outlet. We offer kayaks similar to big brand stores but at very affordable price. We use HDPE plastic imported from UK and manufacture these kayaks at highest possible standards. Since the start our focus has been to produce quality kayaks at reasonable prices. We make similar if not superior kayaks then big stores out there and offer them at price that most people can afford. Our Kayaks have received hundreds of positive reviews on Google, Facebook and Product Reviews. Find out why customers are raving about these kayaks. We accept both Zippay and Afterpay.
Read More
Recent Reviews:
Loving my Nxt Gen10 Mk 2. Really have thought of everything on this model. Perfect for the bay, dams and creeks. - Matt Kitshon
Couldn't be happier with this kayak, I've never been kayaking before and felt confident enough to stand up to cast. - Pete D.
Purchased the Kronos which is a fairly large craft. One of the drawbacks of the larger craft is the weight and the difficulty on handling in on and off the trailer. I will probably end up purchasing a set of wheels to make this easier. I have been paddling most of my 62 years and this is the first time that I have tried the peddle system. I was impressed with the amount of speed I could get out of the craft (especially given the size of the canoe). At a more steady pace it moved along nicely and covered a good distance. My wife "peddled" it about 4 kilometers and kept up a solid pace, although I could still outpace her in a very quick plastic kayak (no surprises there really as this kayak moves very nicely in the water). Stability was impressive and as a platform for fishing or in the ocean I can imagine it will perform extremely well. I had this on flat water in the Nepean and am looking forward to getting in the ocean. On the negative side - I had it on the trailer racks, in an upright position, overnight and it did collect a fair bit of water (about 5 litres) on the inside of the canoe. Still wondering how the water got in but imagine the water seeped in around the hatches which are not sealed. Cant see this as a major problem and will store upside down in the future. - David Giblin
First kayak purchase and everything went smoothly (2 days from order to delivery). it seems to me that a good amount of thought went into the design. as a first timer i also appreciated the follow up emails from K2F, the private facebook group and youtube channel. - Todd Black
I bought a couple of Kayaks to go fishing or for just a quiet paddle far away from all the cars. We picked the NextGen 9 as they fit more with what we'd use them for. I flipped it over on my first outing (it was very windy), but that's all a part of the fun!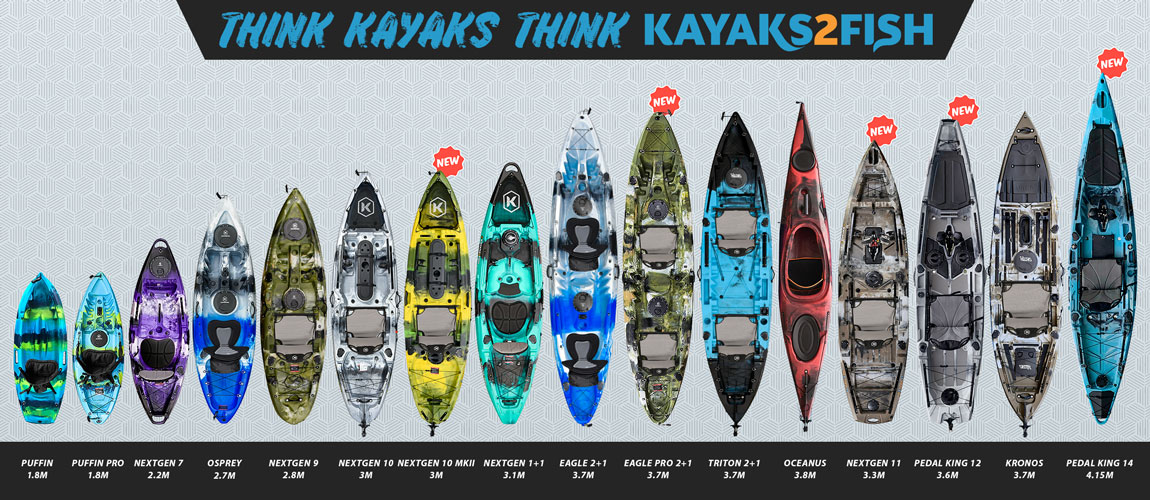 Feature Comparison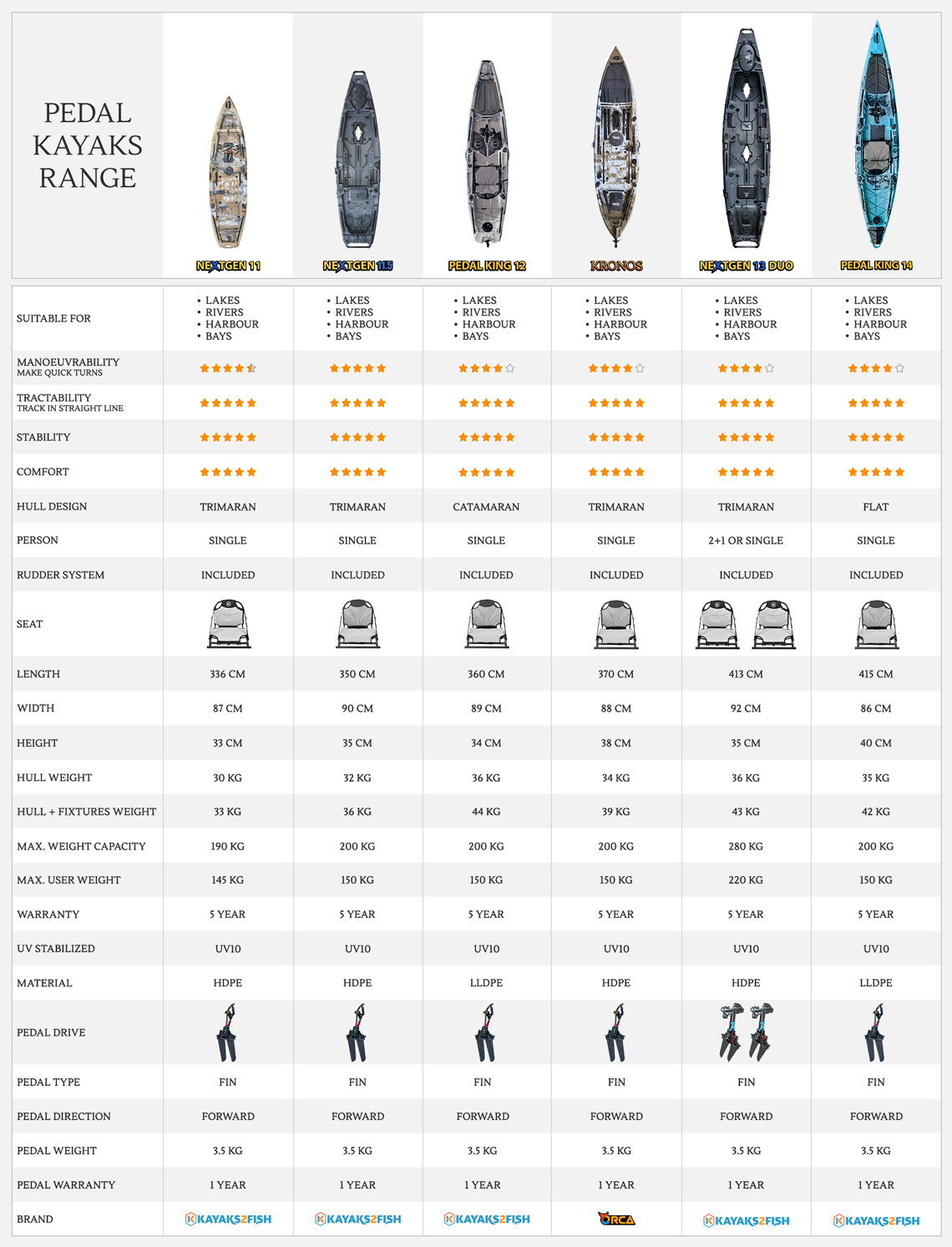 Feature Comparison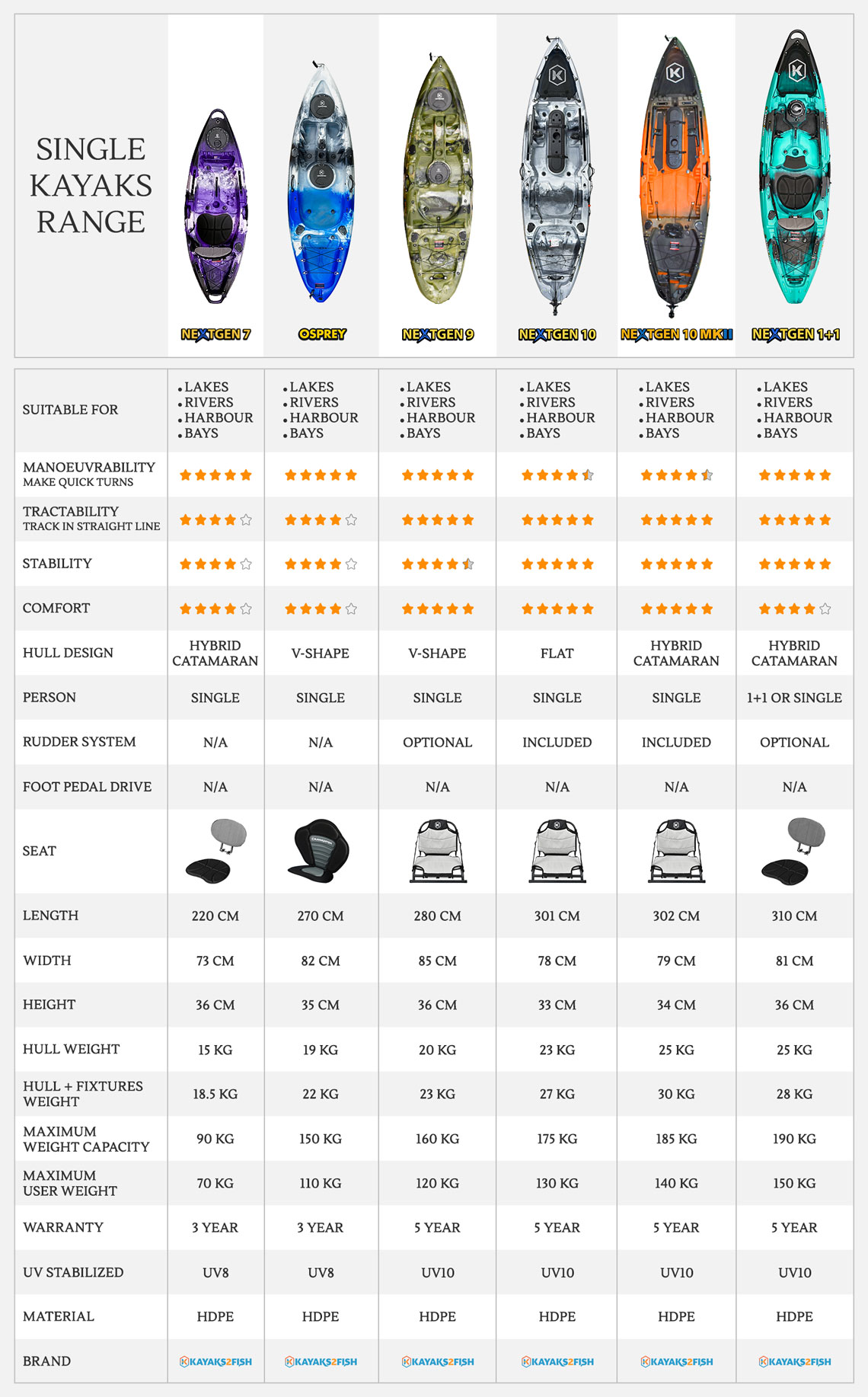 Feature Comparison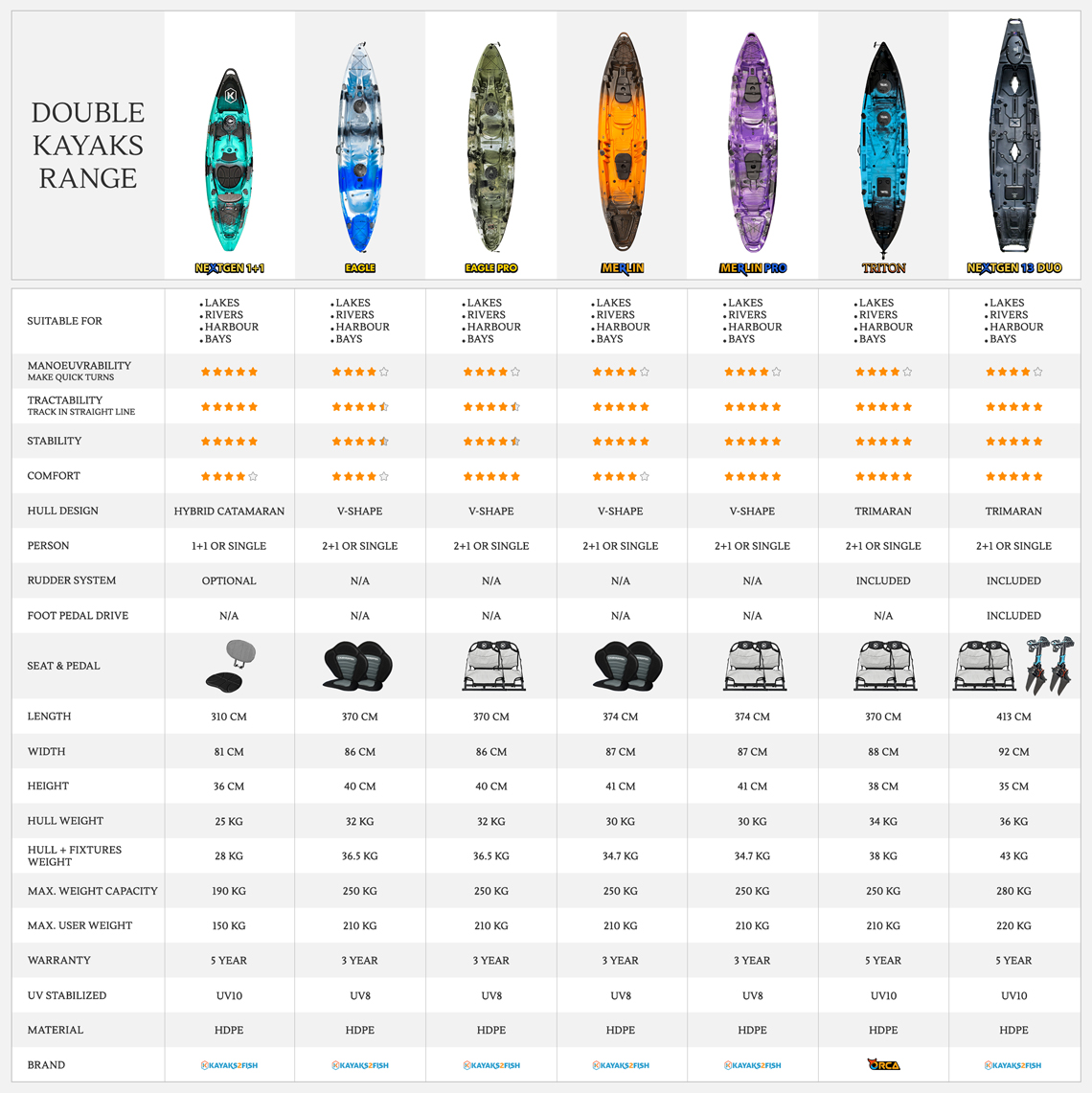 Feature Comparison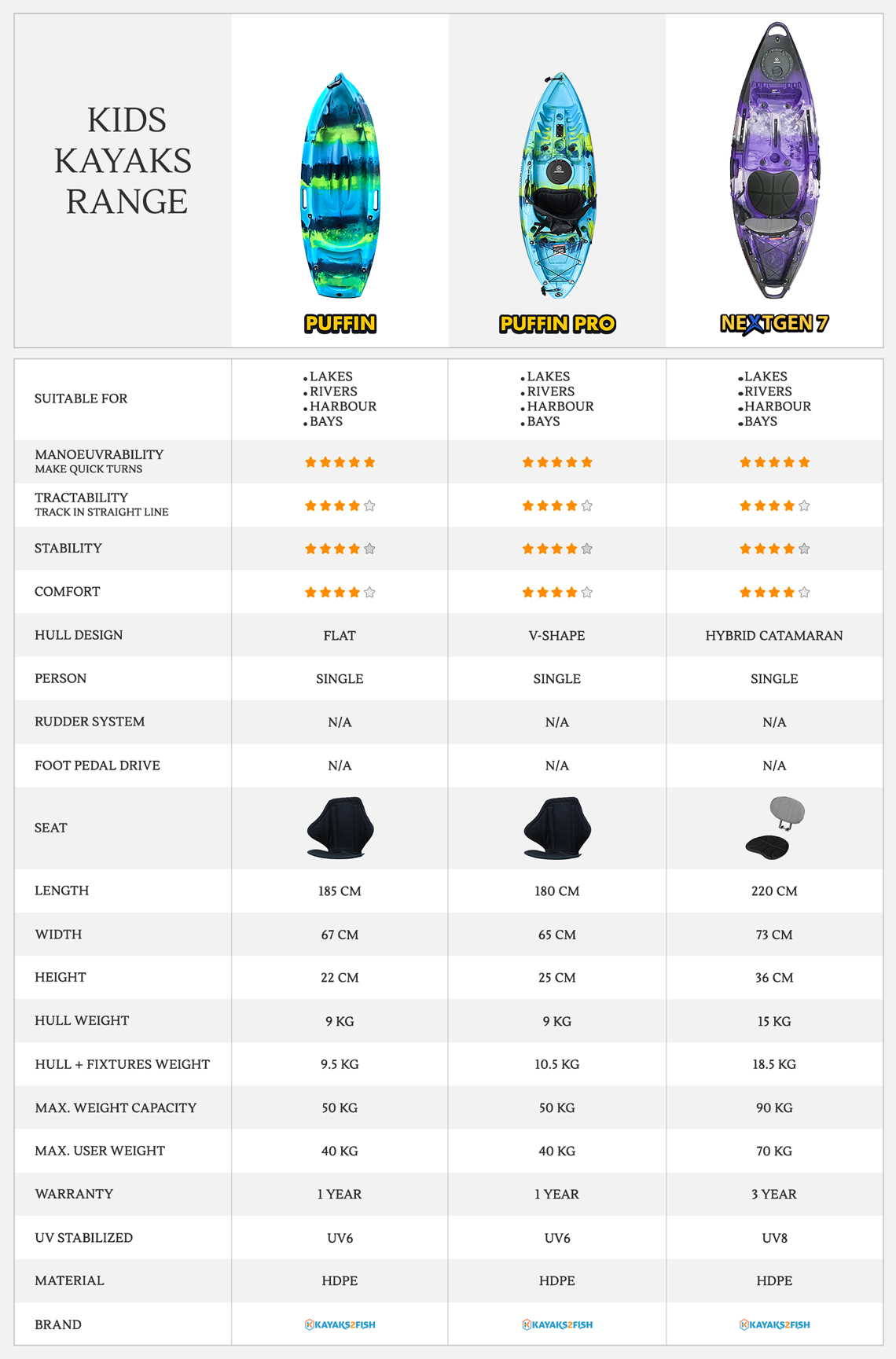 Customer Photos