Nyirripi Kayaks
Looking to buy kayaks in Nyirripi? Check out our range of kayaks. You are welcome to pick them up for free from our Adelaide Fishing Canoes Factory Warehouse or have them shipped to Nyirripi 872 for an extra cost (Single kayaks from $189 or Tandem Kayaks from $295). We use imported plastic (from UK) and make the kayaks to with stand harsh Ausralian conditions. Our goal has always been to sell superior kayaks at most affordable prices. We want to you go out there and enjoy the water at a price that does not break the bank. Regardless don't take our word for it, read reviews from hundreds of happy customers below. And just so you know we also acccept Zippay and Aferpay.
Read More
Recent Reviews:
As a first time user to fishing in a kayak this package is great.Found the kayak to track well and sit stable while flowing with tide and against tide.Plenty of storage space and well positioned storage for all gear required for a day out fishing. You keep Dry while bungs are pushed in floor correctly.Also have used as recreational use for a bit of fun catching small waves and riding in.Also used as just leisure paddling in a river.A great all-round affordable package. I am very happy with this kayak as a first time user would highly recommend this kayak package. - Brent
very happy with the double kayak we purchased very friendly and helpful service great range of accessories highly recommend kayaks2fish - Maureen
Kayaks2Fish Perth WA great price and service. They had all the gear I needed in stock. The Eagle Pro (double) is easy to paddle and able to turn remarkable well. The metal framed seats are comfortable and its easier to get in and out. At 3.7 metre long and 32kg its reasonably easy to handle and with the optional trolley its easy to get from car to launching spot. Getting off and on car (because my wife cannot lift) I slide kayak (inverted) up onto roof racks by putting an old pillow and doona on boot and back window. Paddles that come with kayak are very good, adjustable and the collars stop water running along shaft into your lap. I bought a optional cover for kayak which fits well for storage. - Clem F.
the purchase of kayak is great value for money as it will last for years and the help to get this great kayak happening was excellent also the accessories make it happening as well - Gregory Biddle
I purchase NEXTGEN 10 and received it a few weeks a go.I'm impressed that it not to heavy and I can load it on my roof rack,I have purchase a trolling motor and have set it on the kayak, it works well.,It takes a bit of getting use to the peddle control and the motor working at the same time.I went for a troll at lake Eliden yesterday didnt catch any fish bit I had a great day - Joe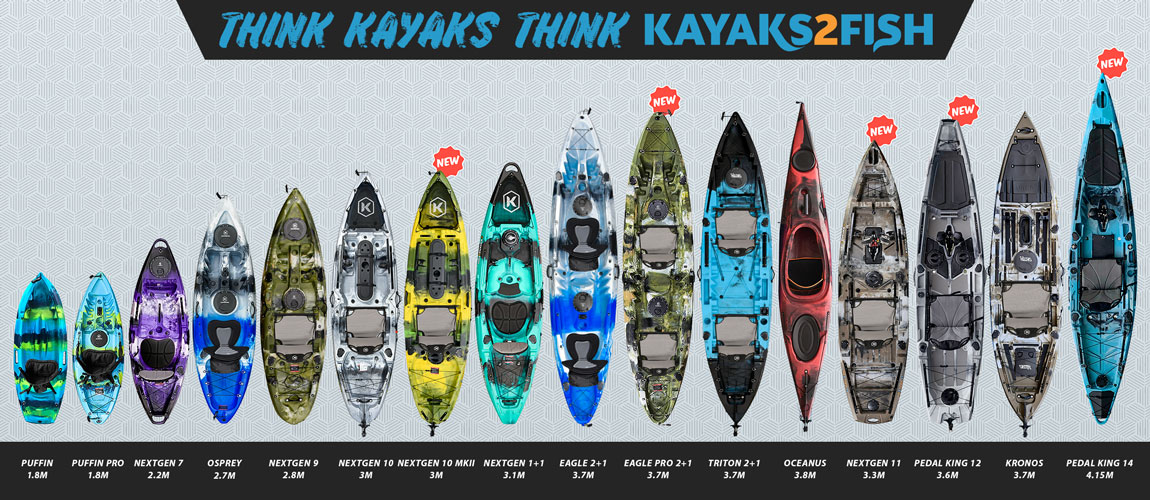 Feature Comparison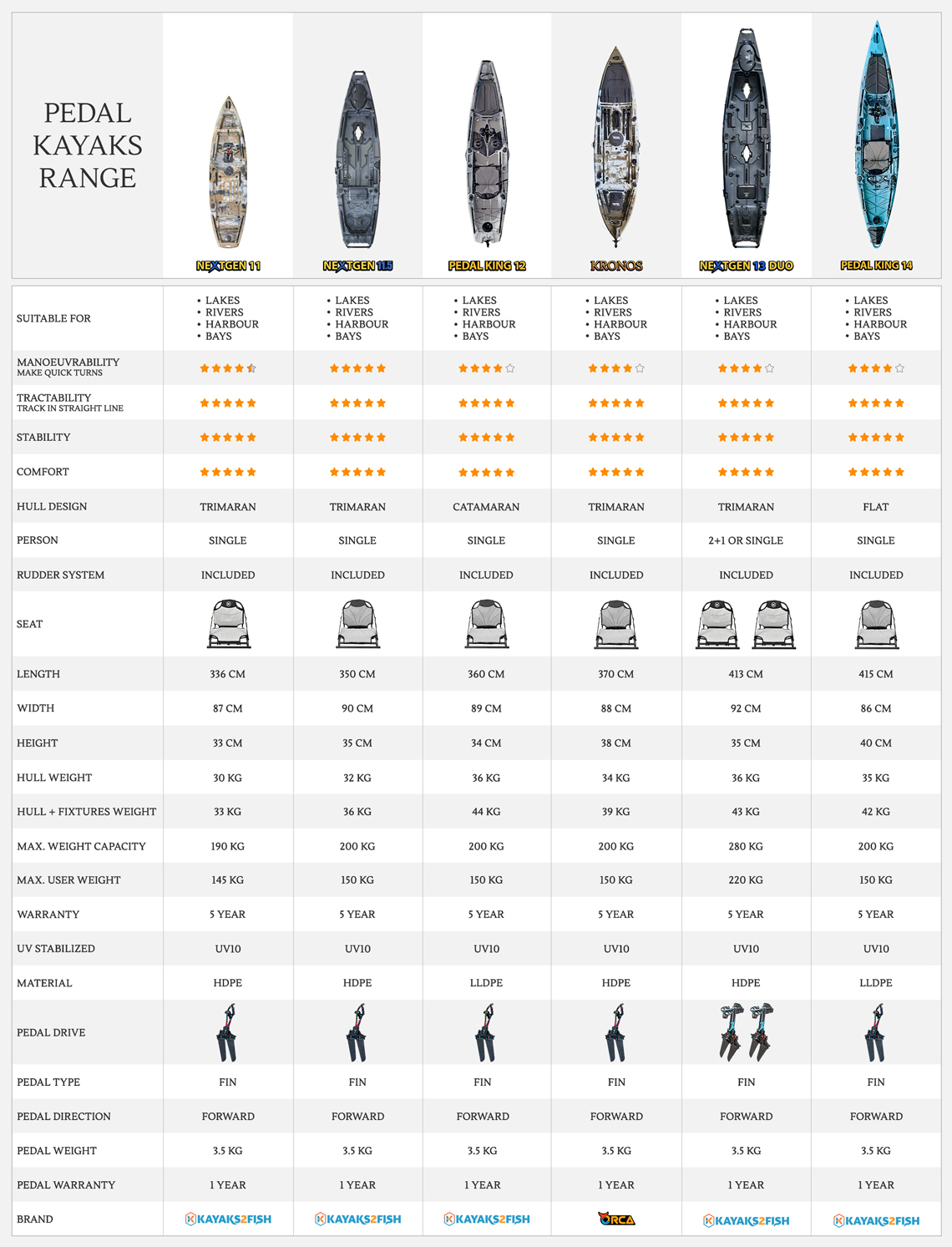 Feature Comparison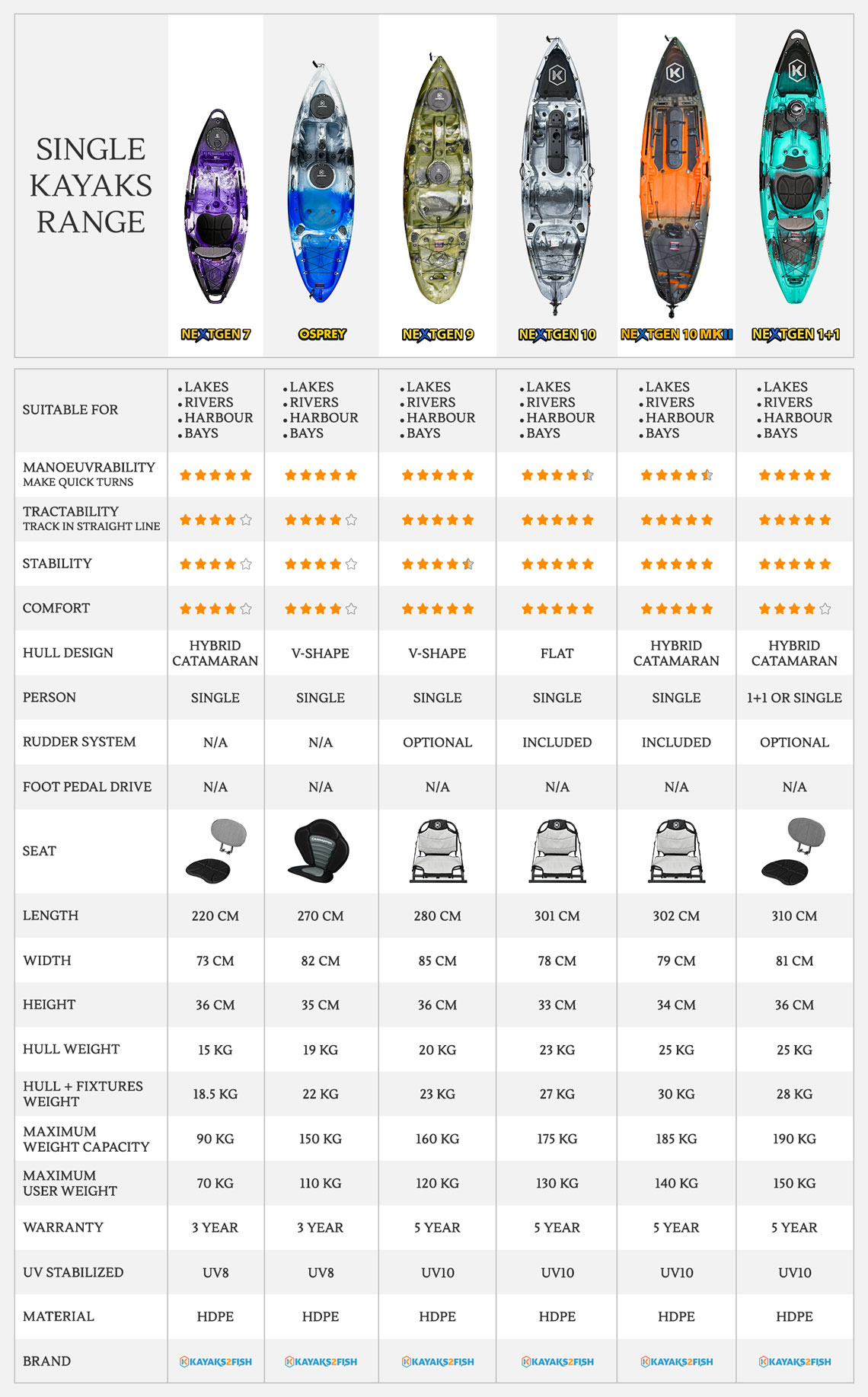 Feature Comparison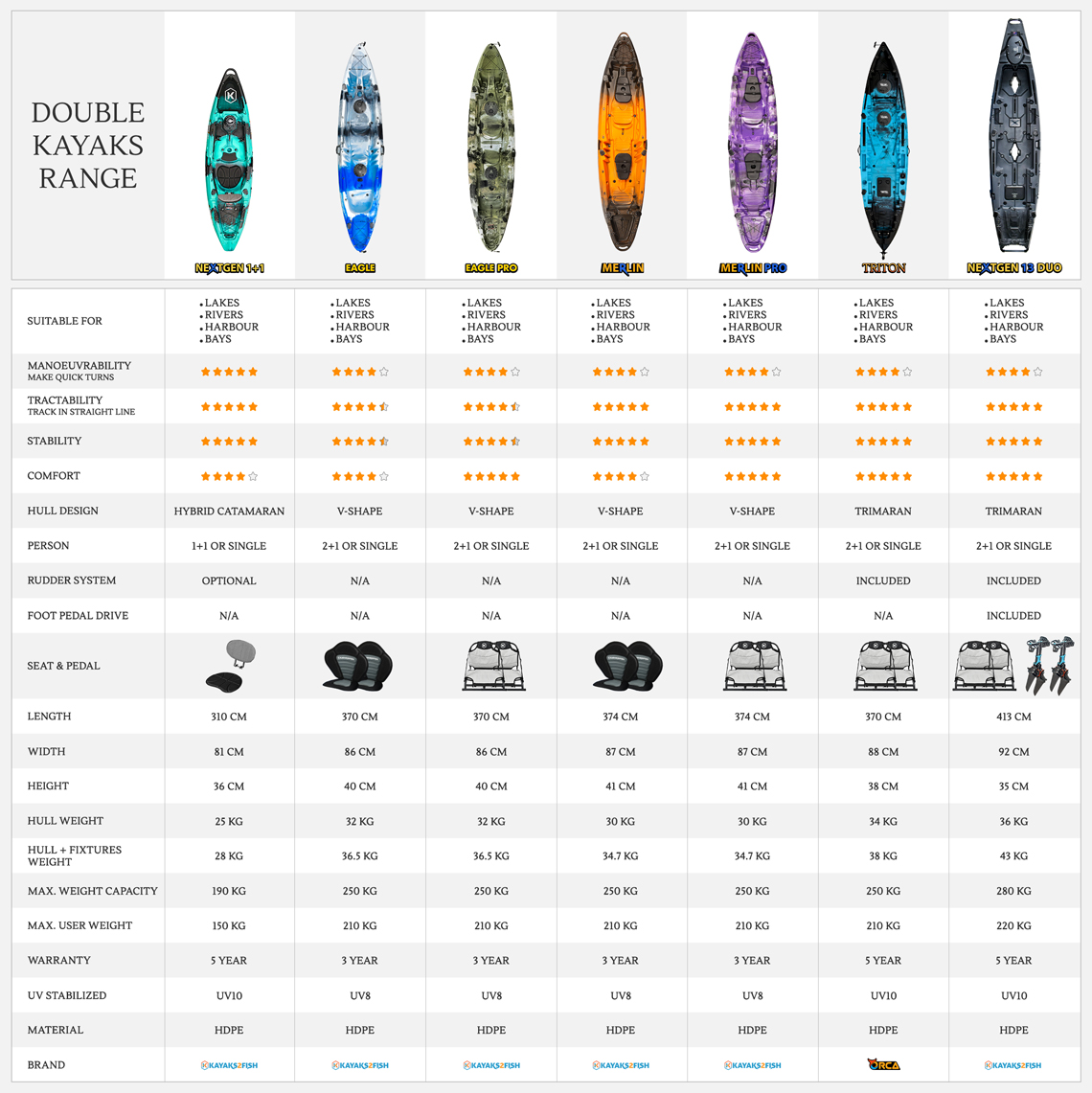 Feature Comparison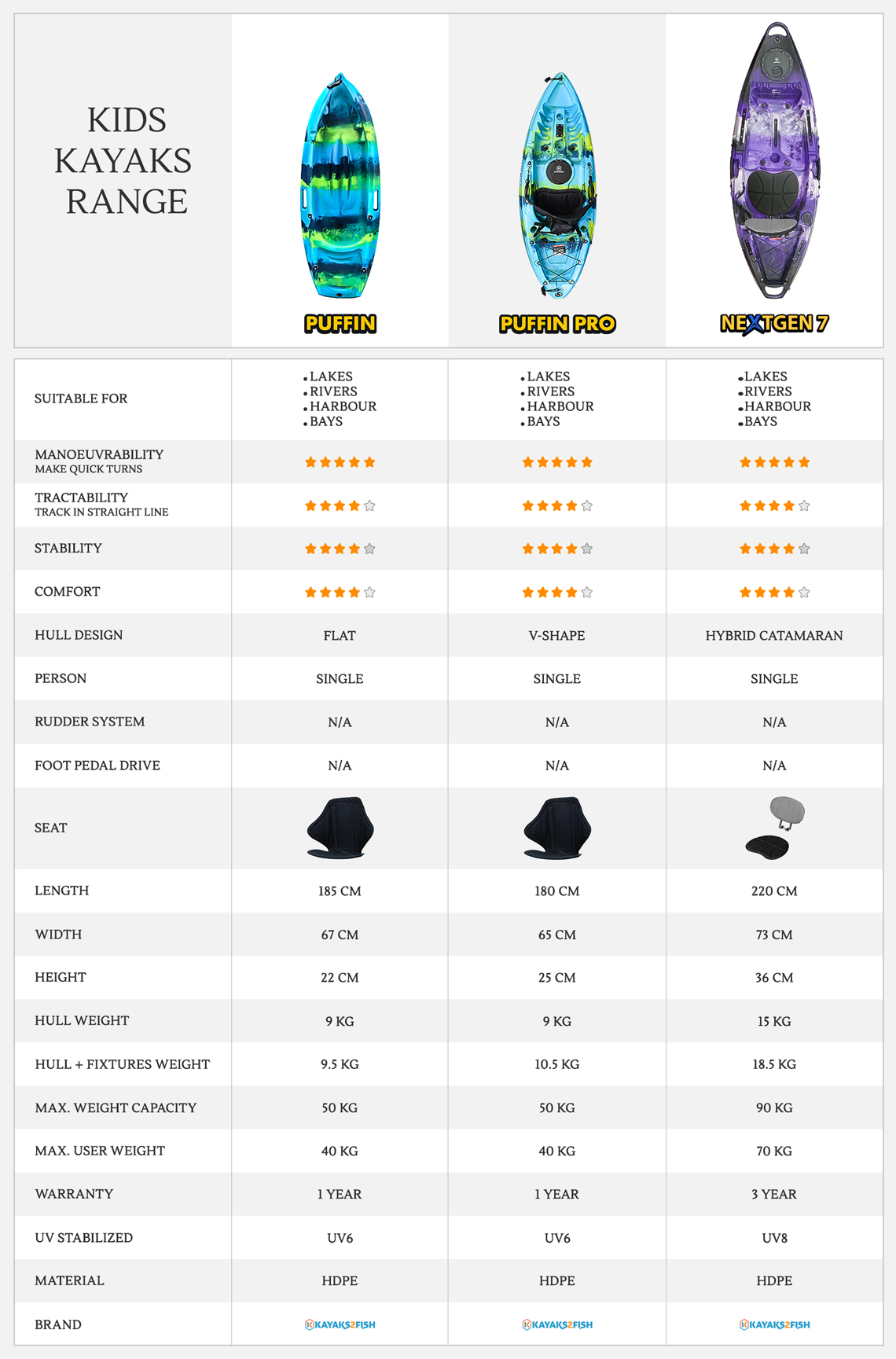 Customer Photos