Mullumbimby Creek Kayaks
Are you looking for kayaks in Mullumbimby Creek? Then no look further. You are welcome to pick them up for free from our Gold Coast Fishing Kayaks Shop or have them shipped to Mullumbimby Creek 2482 for an extra cost. Our kayaks are made with HDPE plastic imported from the UK and manufactured to meet strict Australian standards. Each kayak is treated for UV protection to make the colours last a long time. Our mission is to help as many people as we can to get out on the water with our kayaks that offer good value. Our Kayaks have received hundreds of positive reviews on Google, Facebook and Product Reviews. Find out why customers are raving about these kayaks. And just so you know we also acccept Zippay and Aferpay.
Read More
Recent Reviews:
I bought my first kayak in October and it is all set up ready to go when we head to Conjola next week! Can't wait to use it☀️ - Veronica Yeaman
I would buy the same kayak many times over. Service, quality & experience was tops. I purchased the kayak at the beginning of the latest lockdown in NSW and have been out on it every Sat & Sun since then. Having come from a fishing jetski background I wasn't sure if I would stick to the sport so I got the entry level Osprey 9 wich has been fabulous. 2 days delivery was great but pricey. Dealing with Kayaks2fish has been great, I have loved all the information that I have received and I have ordered many additional products as I realised that I've needed them. I would have no reason not to recommend the product or the store. - Greg M.
From the moment I decided to join my wife and daughter as the owner of a kayak - a 67th Birthday present to myself on 23 December - I've nothing but praise for K2F. 1. Quality product/range2. Very competitive pricing3. Availability4. Hassle-free delivery and Excellent After Sales ServiceTick,Tick,Tick,Tick.Special mention to Nathan (I think that was his name) who showed us how to secure the kayak to our car at their Wetherill Park warehouse.The After Sale hints and videos are very helpful - particularly the video of how to load the kayak onto a car singlehandedly.Well done K2F!! - Peejay
Excellent kayaks for the whole family. The kids love theirs as they are stable, easy to paddle and the seat is very comfortable. We also purchased a Nextgen 9 single which has lots of room for our toddler to sit in front of the parent and still paddle comfortably. We are very pleased with the service we received and the quality of the kayak considering the great prices. - Christy Luckraft
Very happy with my purchase of Orca Triton Pro. It's a very comfortable and stable kayak, we were able to get 2 adults, 1 child and a dog there and had a smooth ride. - ilyanor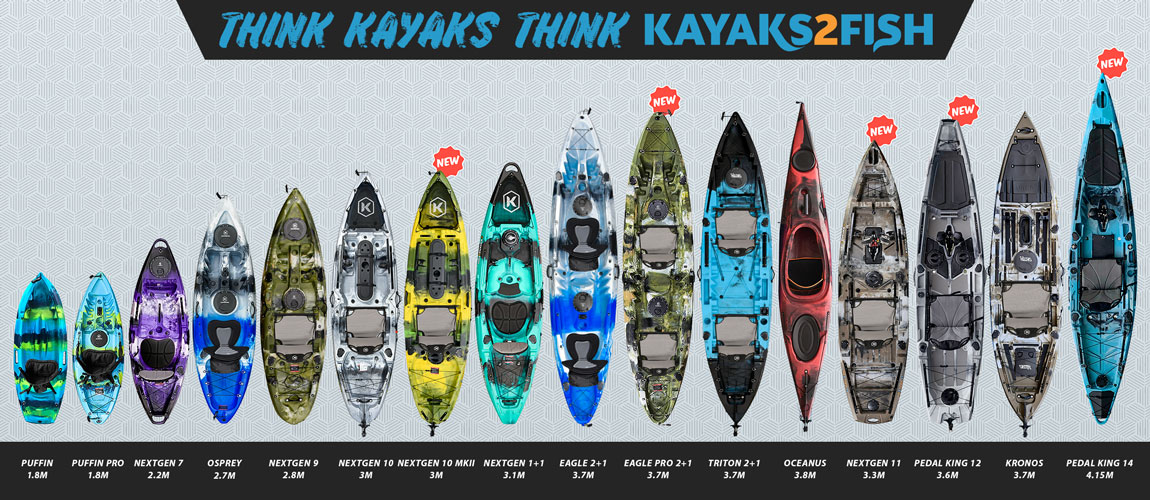 Feature Comparison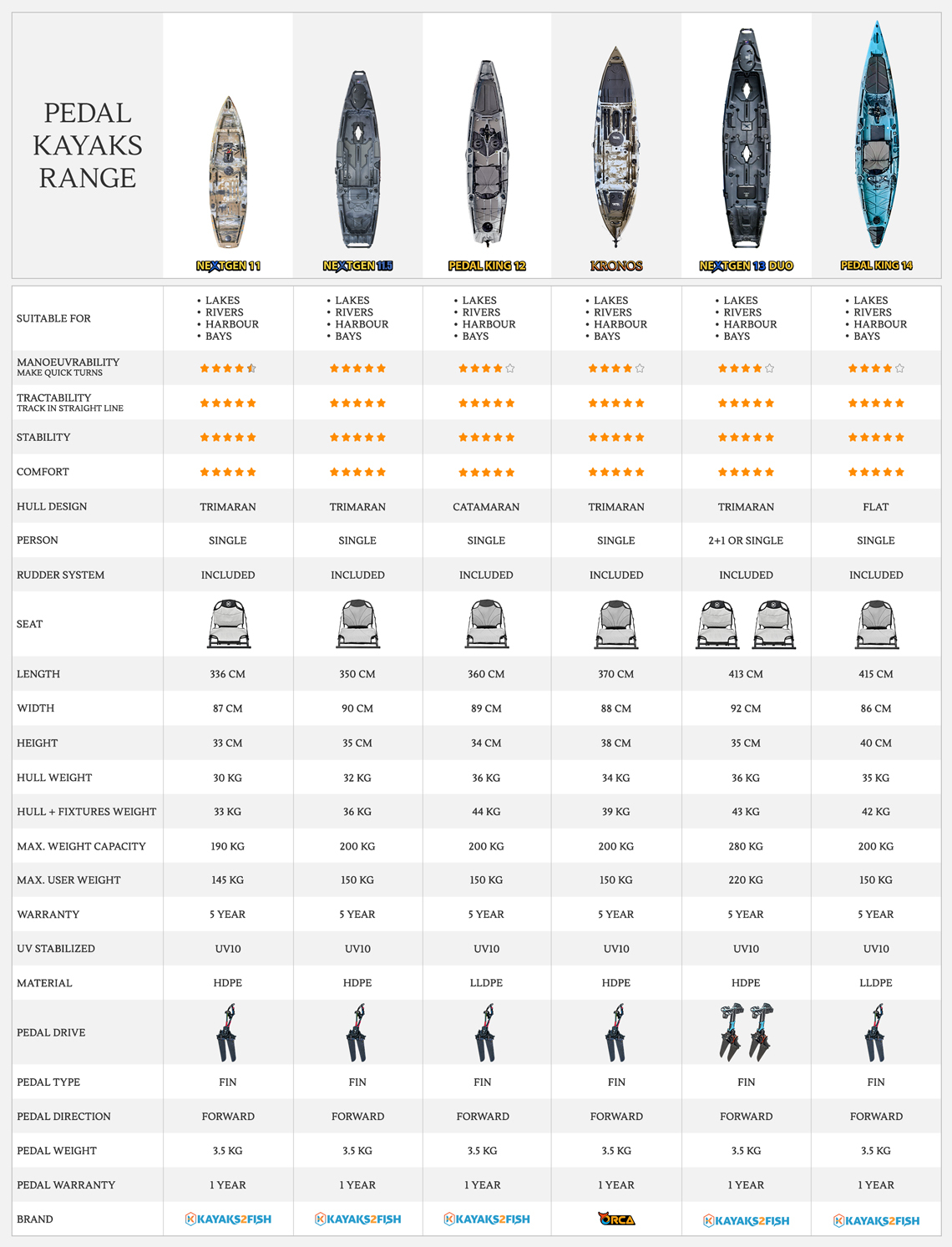 Feature Comparison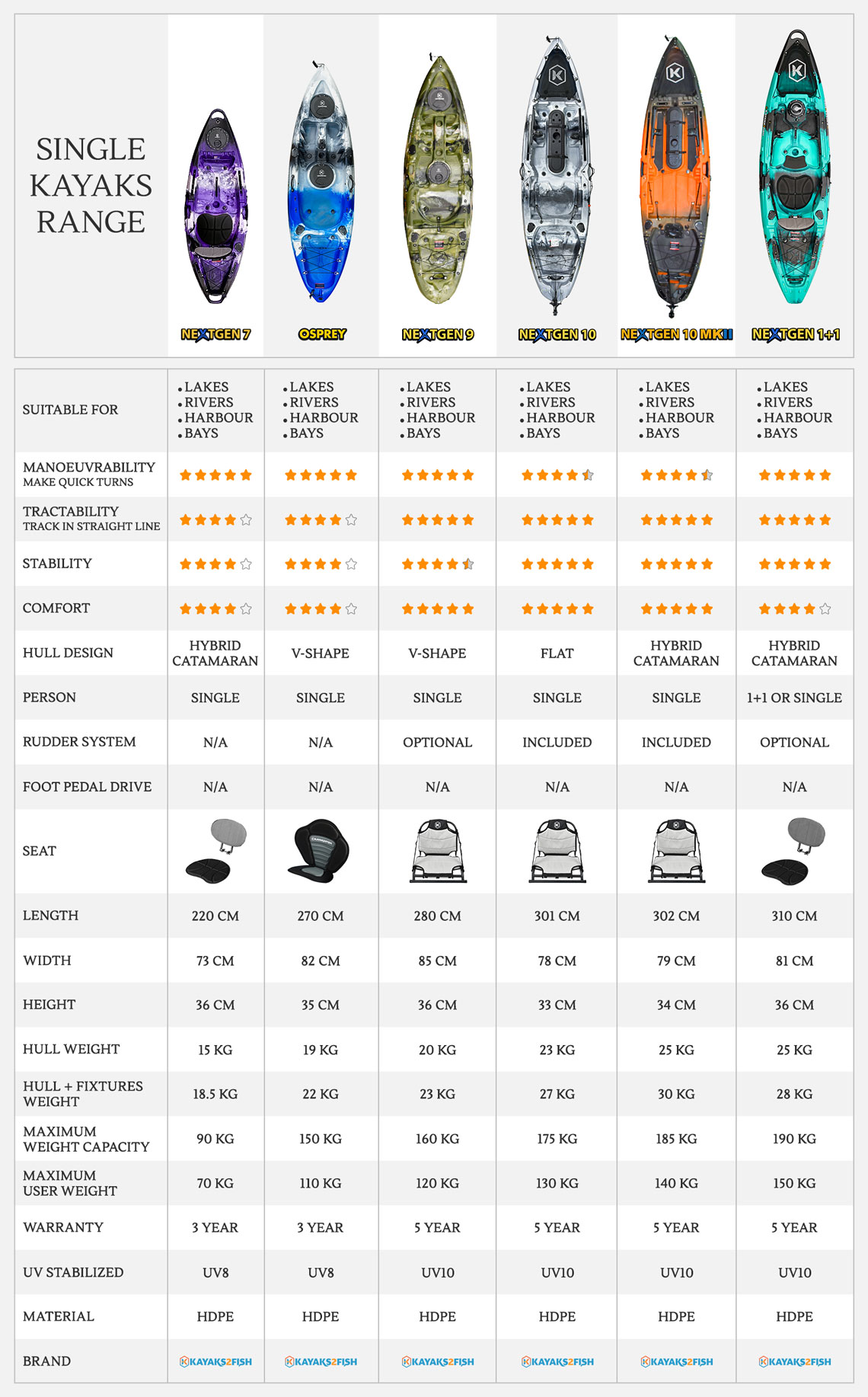 Feature Comparison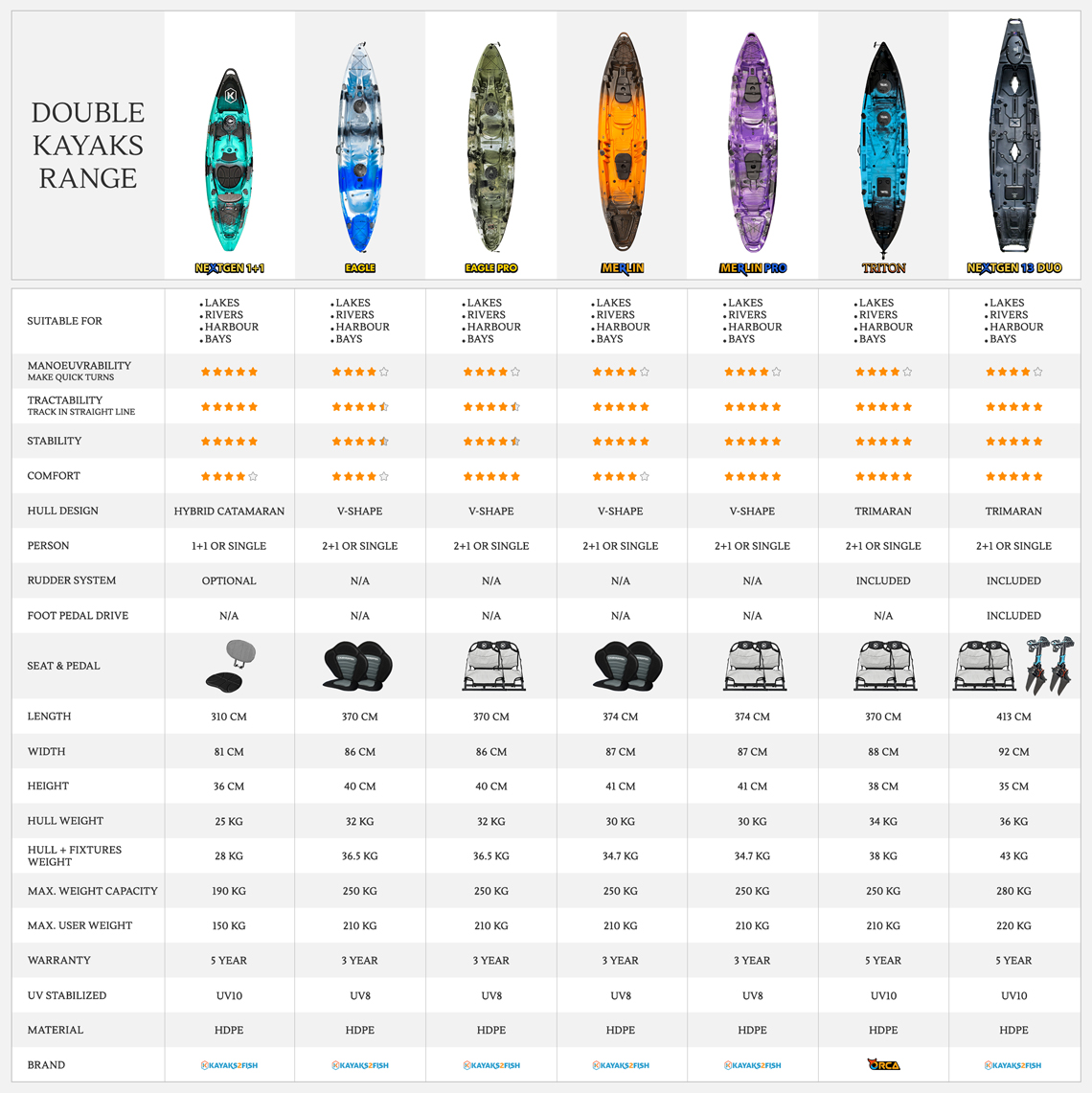 Feature Comparison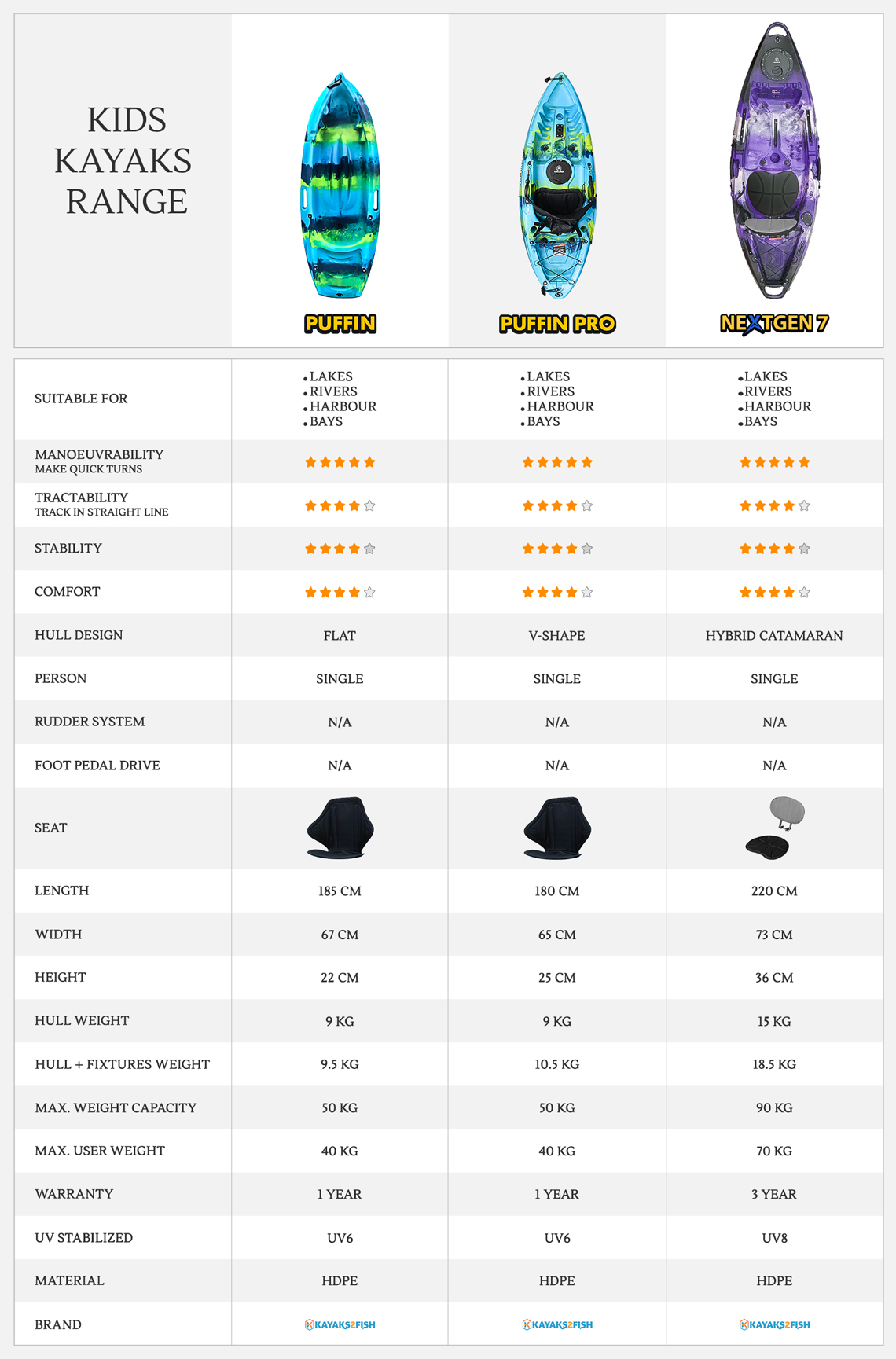 Customer Photos