Holder Siding Kayaks
Are you looking for fishing kayaks near Holder Siding? Great, your search ends here :) We can deliver to Holder Siding 5330 from just $41 per single kayak or $54 per tandem kayak from our Adelaide Fishing & Recreational Canoes Superstore. Our kayaks go through strict quality inspection and are made to meet Australian harsh climate. For 10 years Kayaks2Fish has focused on one thing — bringing the products that are as good as if not better than the big brand stores at a price that doesn't break the bank. Our prices are affordable but it doesn't mean we compromise on quality. Read hunderds of reviews from customer online before you decide to purchase for your peace of mind. We accept both Zippay and Afterpay.
Read More
Recent Reviews:
I have recently bought the k2f next gen 9 online and it is a very stable and manoeuvrable yak. I haven't given it a run offshore yet but it is a great estuary yak. I have stood up in it and paddled and felt pretty stable. It is on the slow side but that is because of the stability of the yak and being a 'sit on' yak it is not as easy and quick too paddle. - Kain V.
I have Bought on 2 different occasions and the kayaks are excellent. It's a little awkward on site but communication online is amazing. Texts emails and confirmations sent to let you know what is happening up until pick up. They Even send helpful videos and tips way after the sale. The on sale 6 days to go etc is a bit of A gimmick as they seem to be always on sale from what I can see, it's a pity they don't need to do these sales tricks as it's a great product. It's the real deal - "only buy on sale price". I would be so angry to see it at discounted price after paying full price a week later. They do what they say, the kayaks are A1 and it is a very smooth transaction. The only negative are the silly closing times. 3pm should go to 5 to give ppl a chance to get there. Perth located! - EDO
Pretty happy with my Triton bora bora it is perfect for going kayak fishing around Redcliffe & bay fishing. Could have a better quality rudder system like a stainless/alloy set up with all hidden cables and a BATTERY HOLDER ! Please in the front to hold large AGM batteries but other than that the product is decent quality does everything I need it to do Including holding a powerful 54lb watersnake top notch product Even friendly after sales support. They are always happy to hear your suggestions too - Chris B.
My husband loves my Nextgen 9 Bora Bora so much, that we have now ordered one for him.....That way I get to use my kayak again without flipping a coin. Highly recommend these kayaks and dealing with the Staff at Kayaks to fish is fantastic too. - TANIA
My paddle is in usable as the lock mechanism doesn't lock. Also the back pack on the seating was not stitched correctly, making it unusable.I have taken photos and sent them of to an employee, 3weeks ago, with no reply, that's after speaking to him by phone.Also I find that at 110 kgs I sit to low in the water in the 2.7m kayak, meaning I take on a lot of water from wake, maybe I should ask for a refund and look for a superior model.Yours sincerely,Scott Freestone. - Scott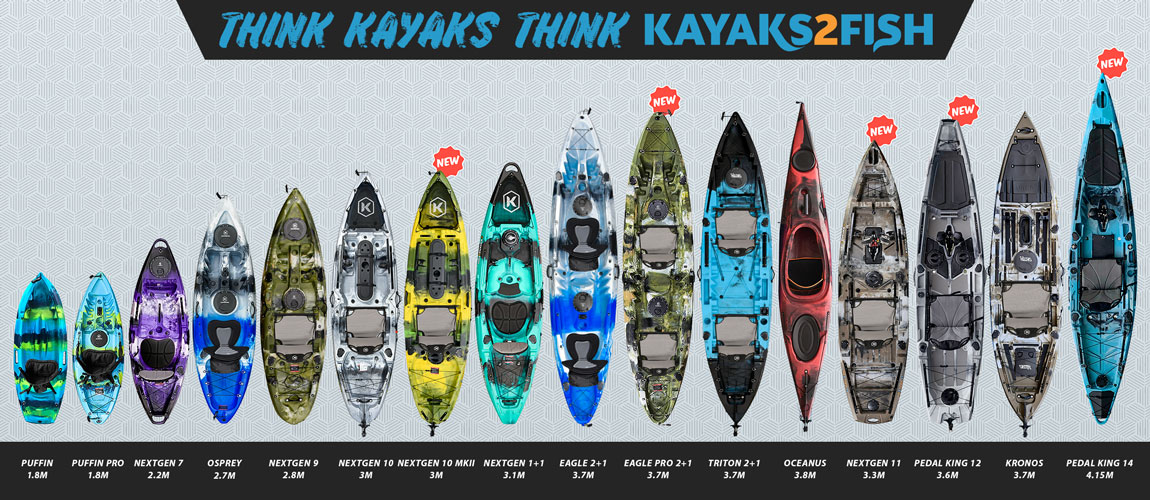 Feature Comparison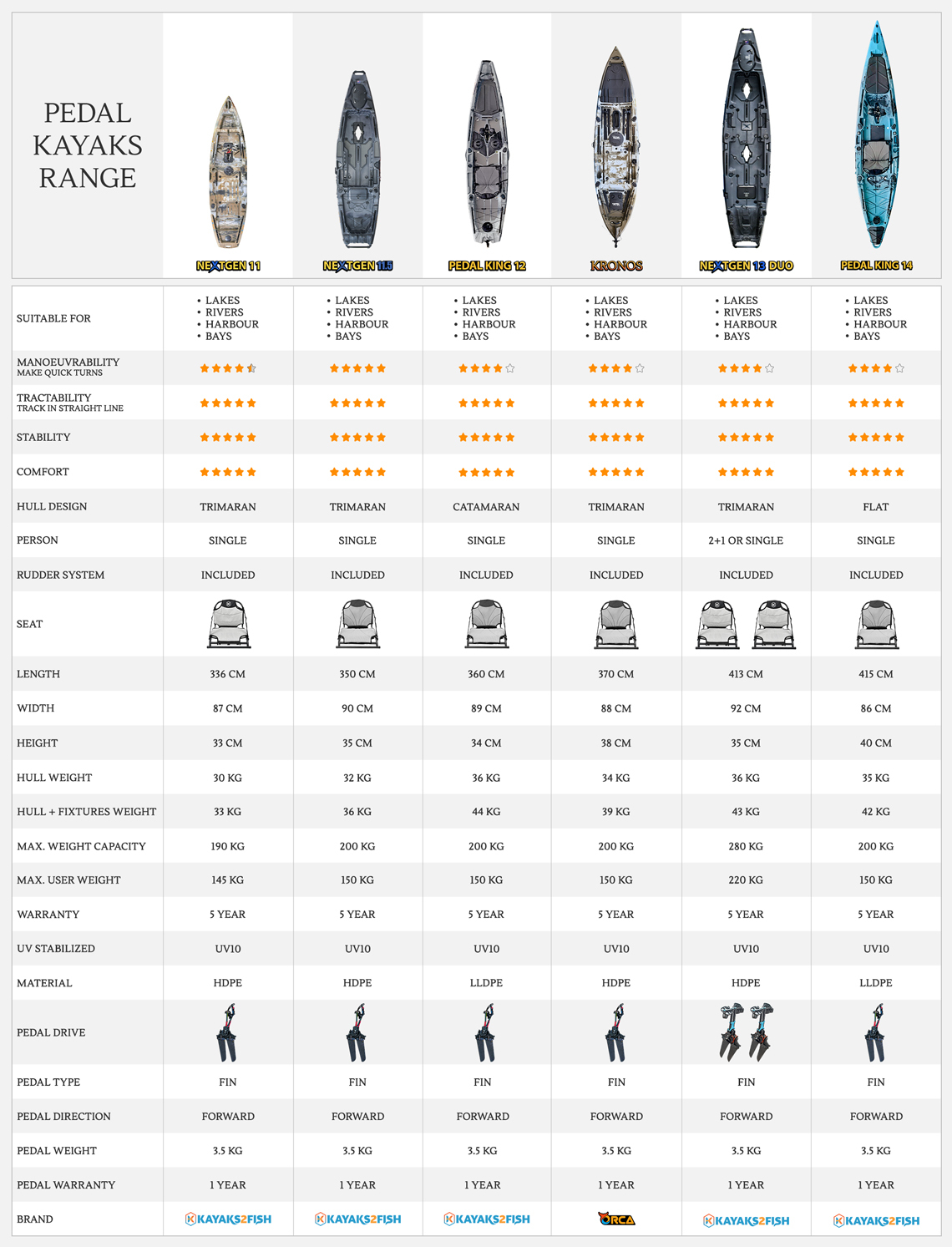 Feature Comparison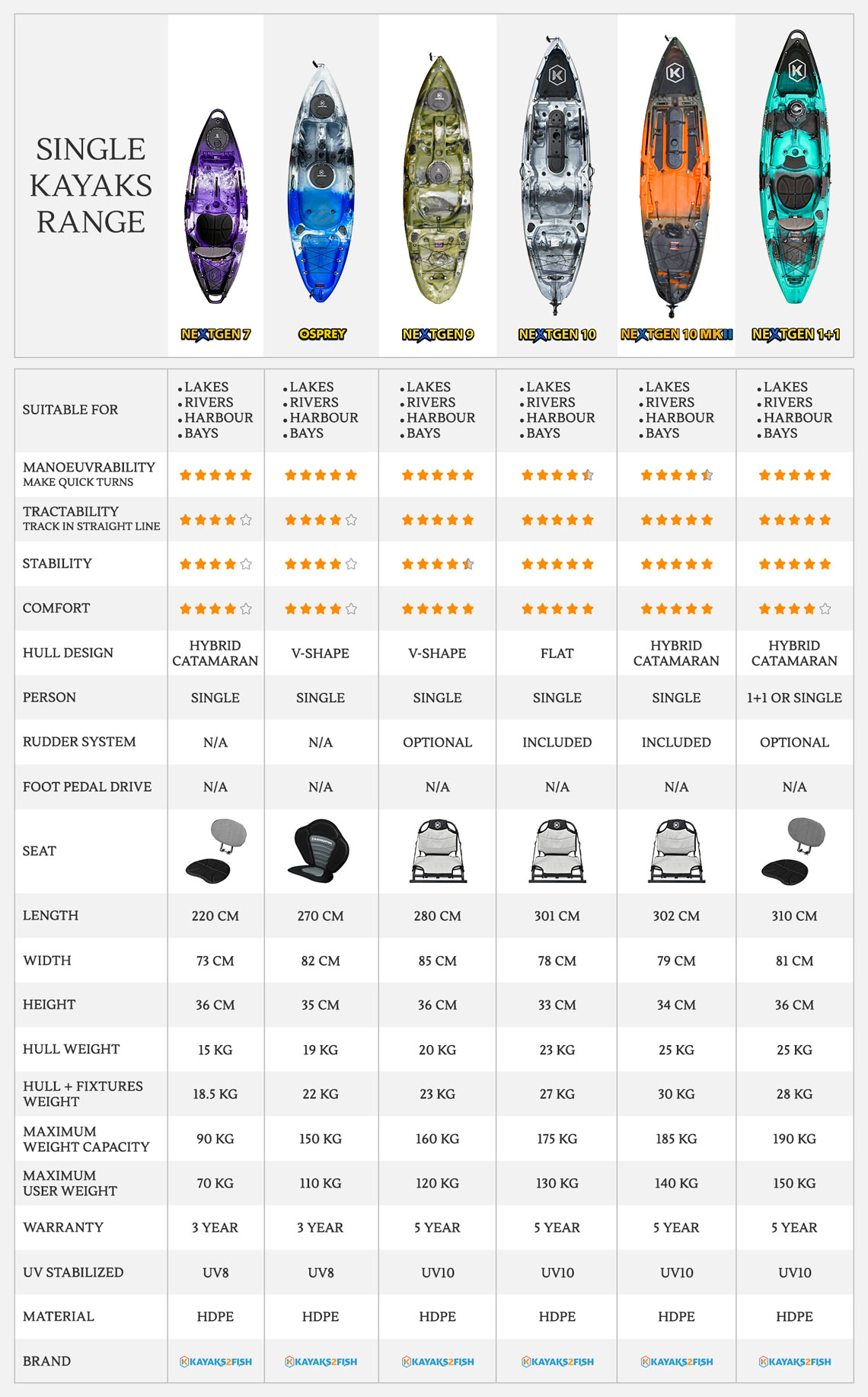 Feature Comparison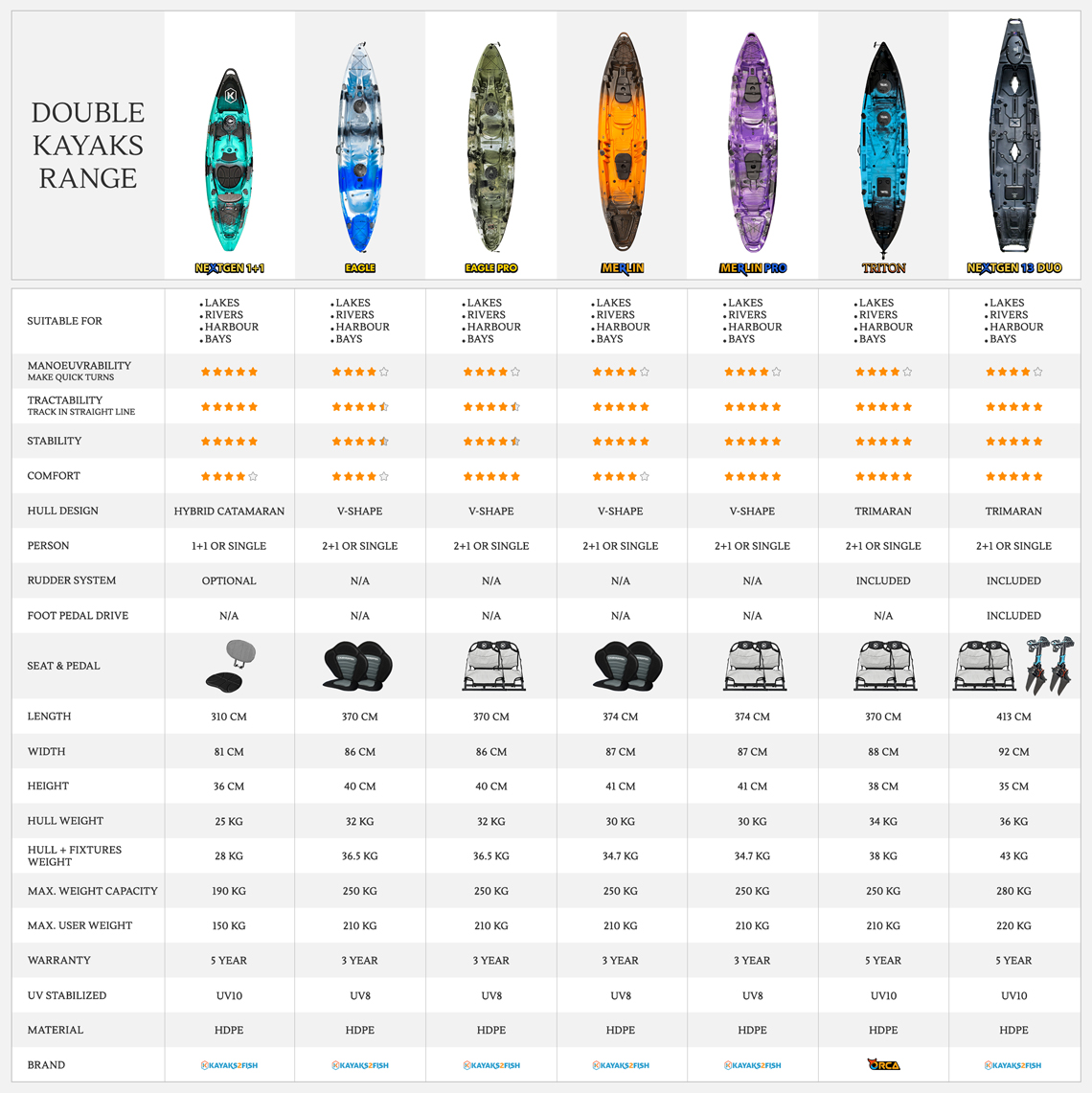 Feature Comparison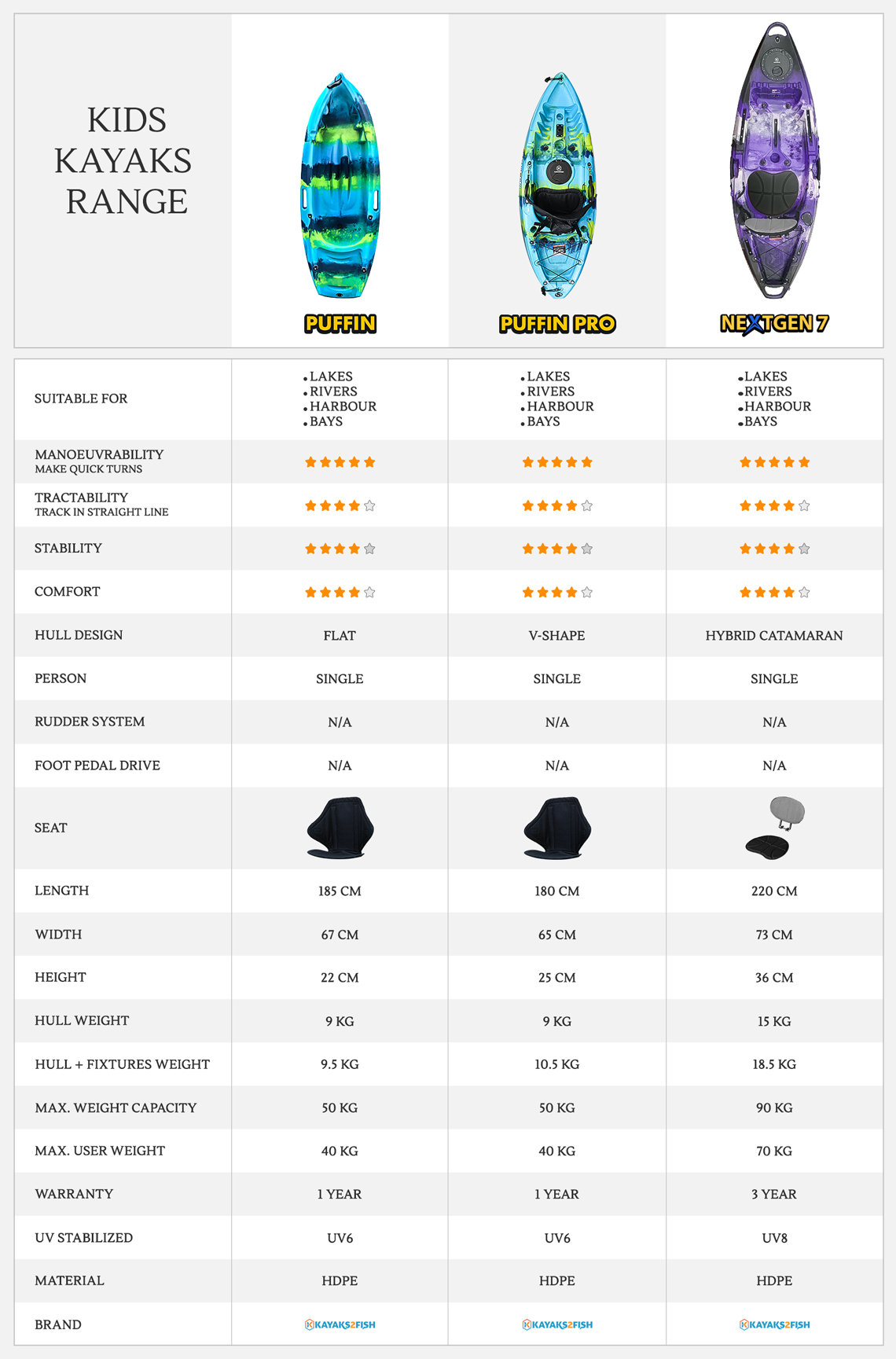 Customer Photos