Brushgrove Kayaks
Are you looking for fishing kayaks near Brushgrove? Great, your search ends here :) We offer wide range of kayaks from singles to doubles from kids to adults and beginners to pro. You can either pick them up from our Gold Coast Fishing Canoes Shop or have them shipped to Brushgrove 2460 from $82 for single kayaks or from $82 for tandem kayaks. Each kayak is manufactured under strict quality supervision. We also treat our kayaks with UV protectant to maintain the colours and strength for a long time. Our goal has always been to sell superior kayaks at most affordable prices. We want to you go out there and enjoy the water at a price that does not break the bank. Our Kayaks have received hundreds of positive reviews on Google, Facebook and Product Reviews. Find out why customers are raving about these kayaks. And just so you know we also acccept Zippay and Aferpay.
Read More
Recent Reviews:
Bought the next gen 10mk2 it was the best kayak I have ever bought had 2 kayaks previesly and the next gen tops them all with stability and all the rest - Luke Mazzarella
I recently purchased a NextGen 10 mkII. I have kayaked for a couple of decades and confirm this to be one of the best most versatile kayaks I have used. It's fairly fast and extremely stable with many fishing options while being an excellent recreational kayak. Excellent for slow waterways and large open lakes. Reasonable light for its size making loading onto roof racks relatively easy. I also purchased the C-Tug trolley which was definitely worth paying a bit more than a standard metal trolley making carting along walkways easy. - Troy
me and my girlfriend brought kayaks having lots of fun been places couldn't go before creeks dams open sea up the murray river lots and lots of fun getting fit and good suntan - Dave D.
Bought Three kayaks and they are amazing. Excellent kayak. Lots of cheap fun with a quality product, got an gen 9 and two osprey love them. - Phil
Love the kayaks I got from kayaks2fish. Couldn't be happier with either service or purchases - Mark Jones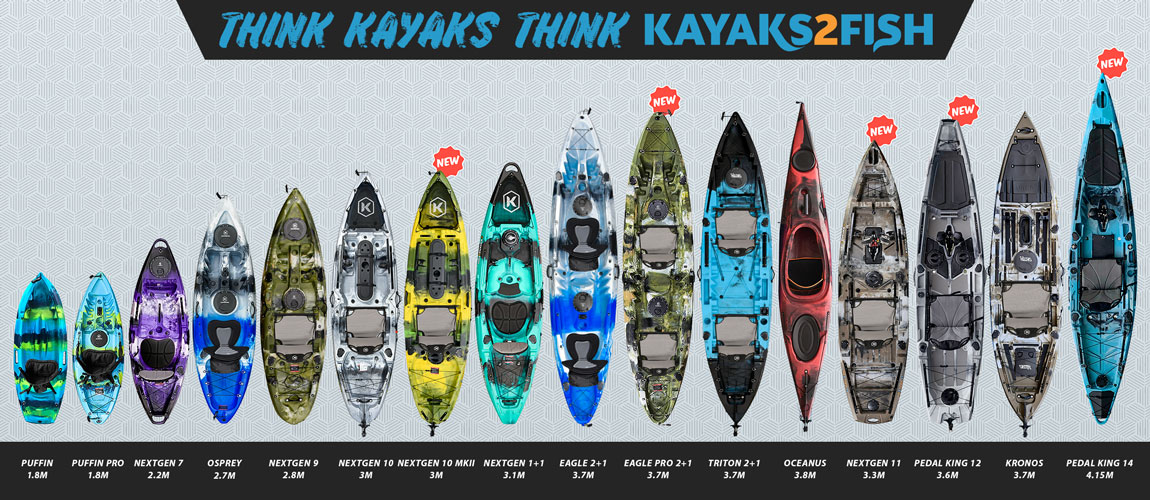 Feature Comparison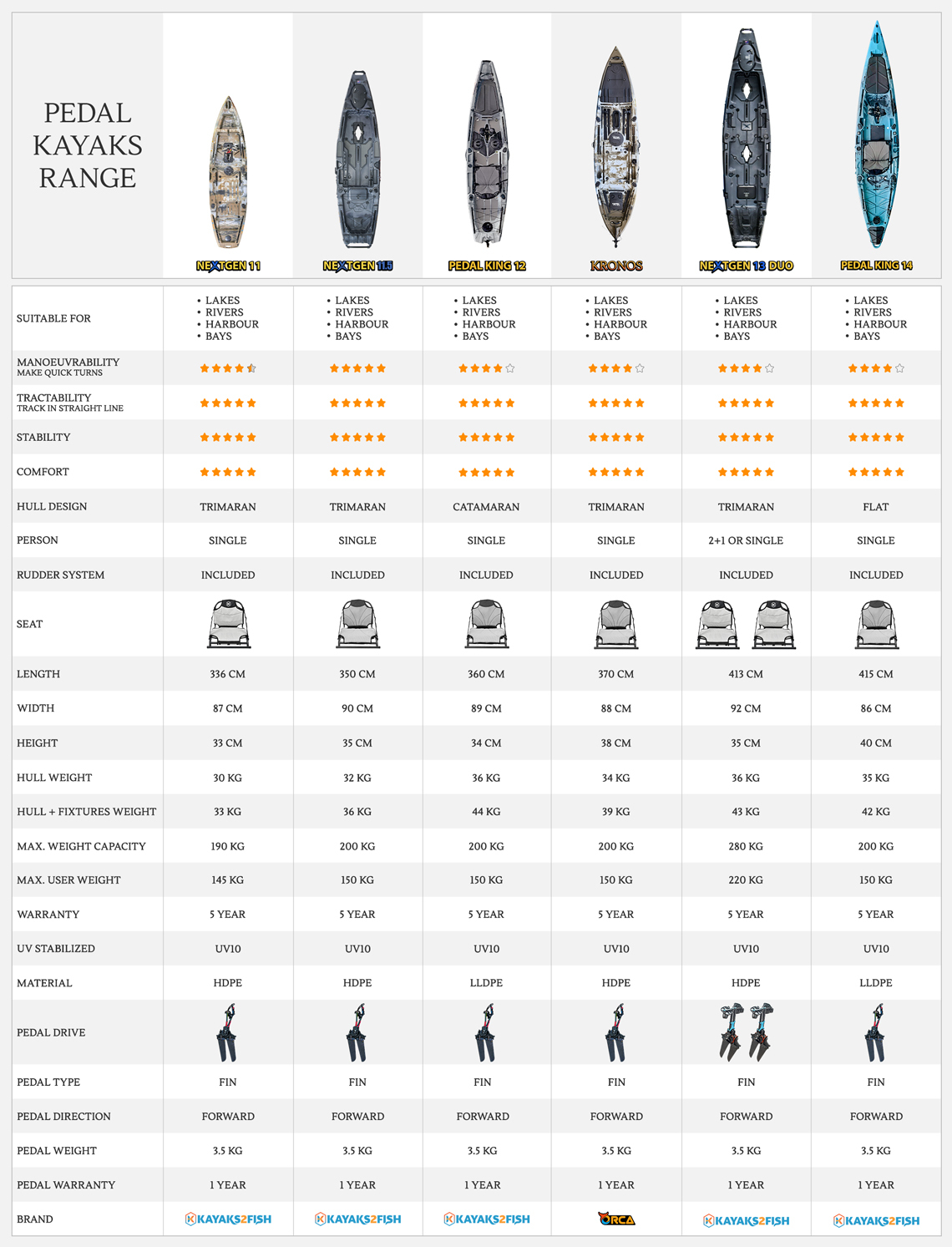 Feature Comparison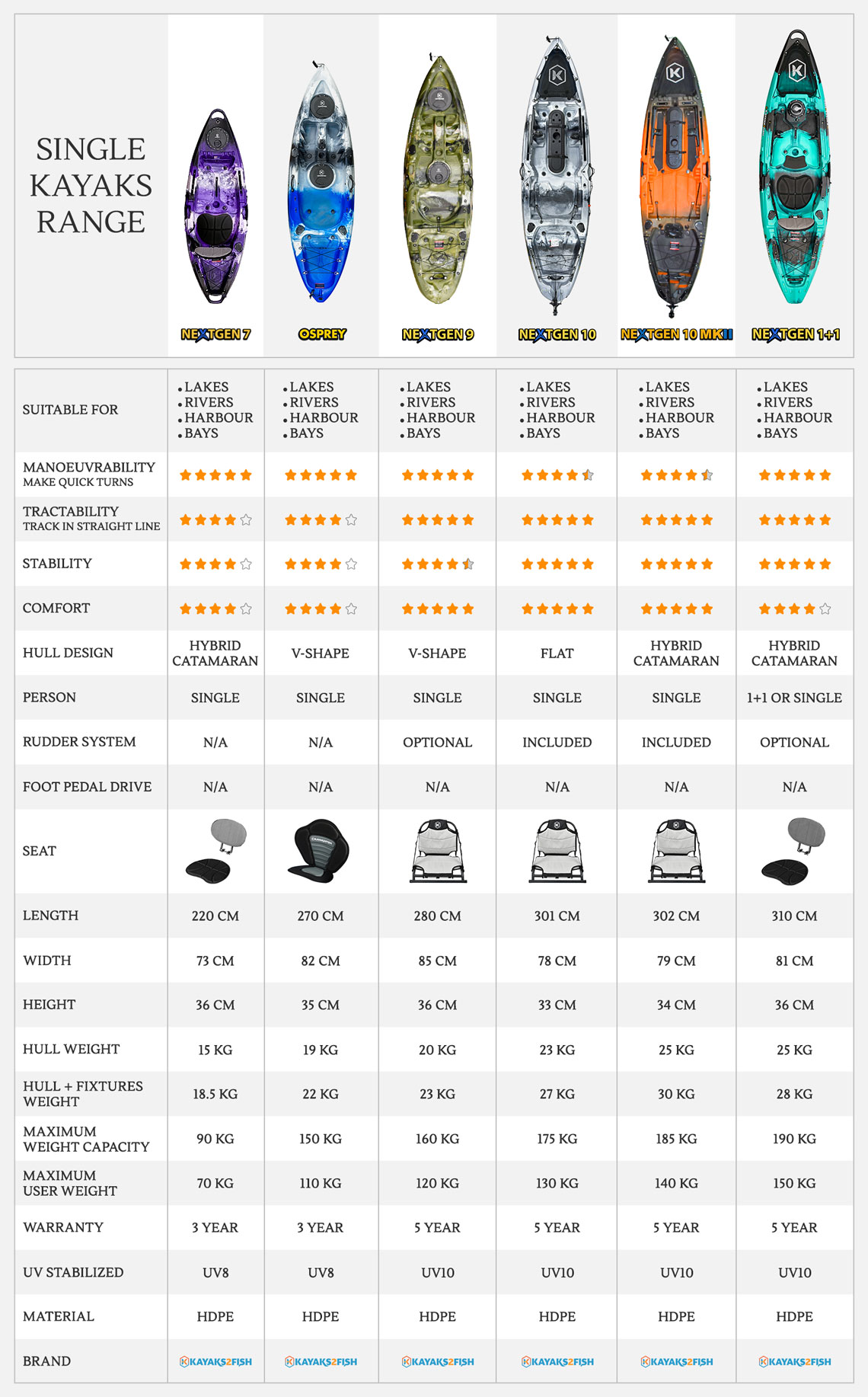 Feature Comparison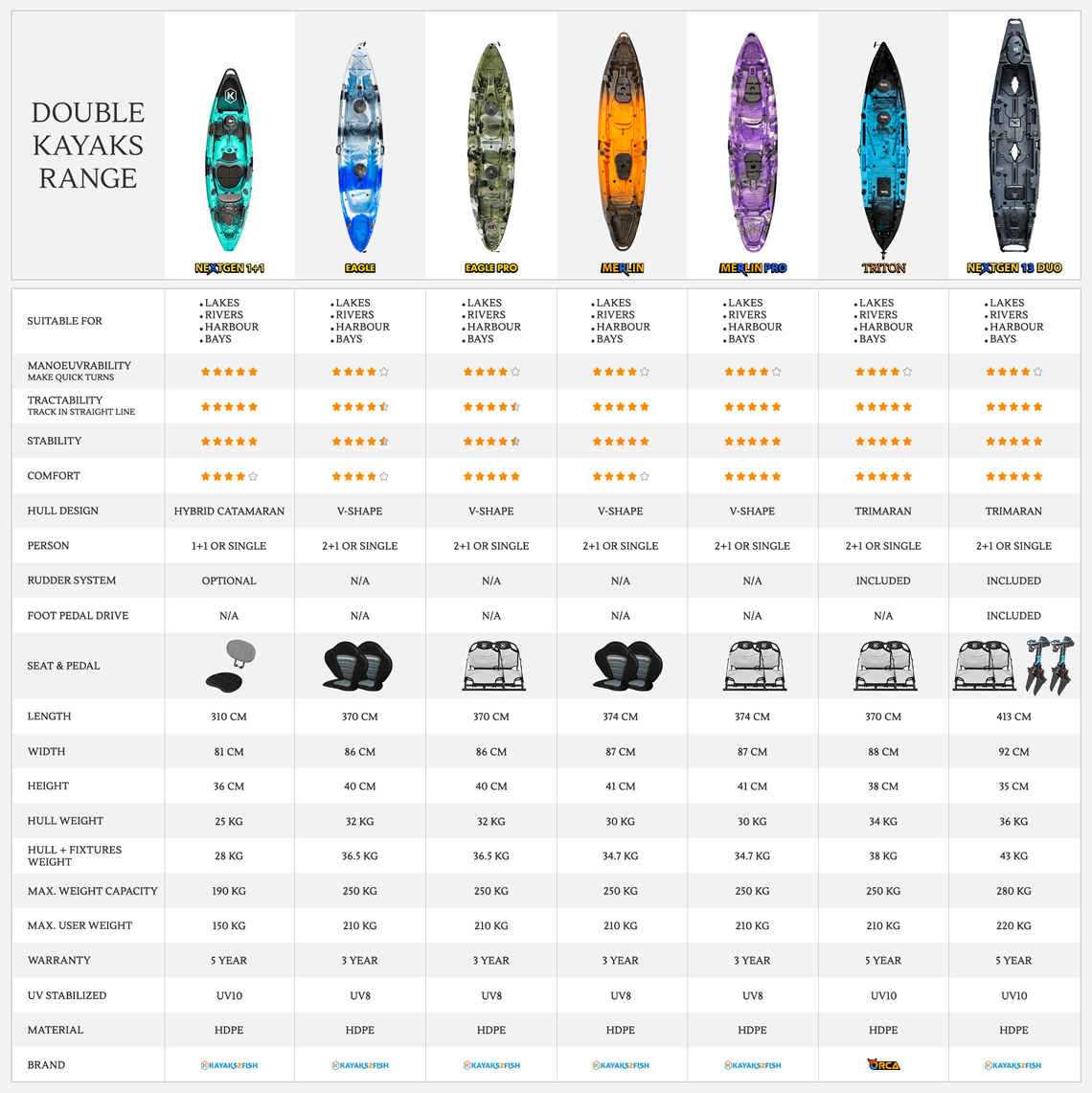 Feature Comparison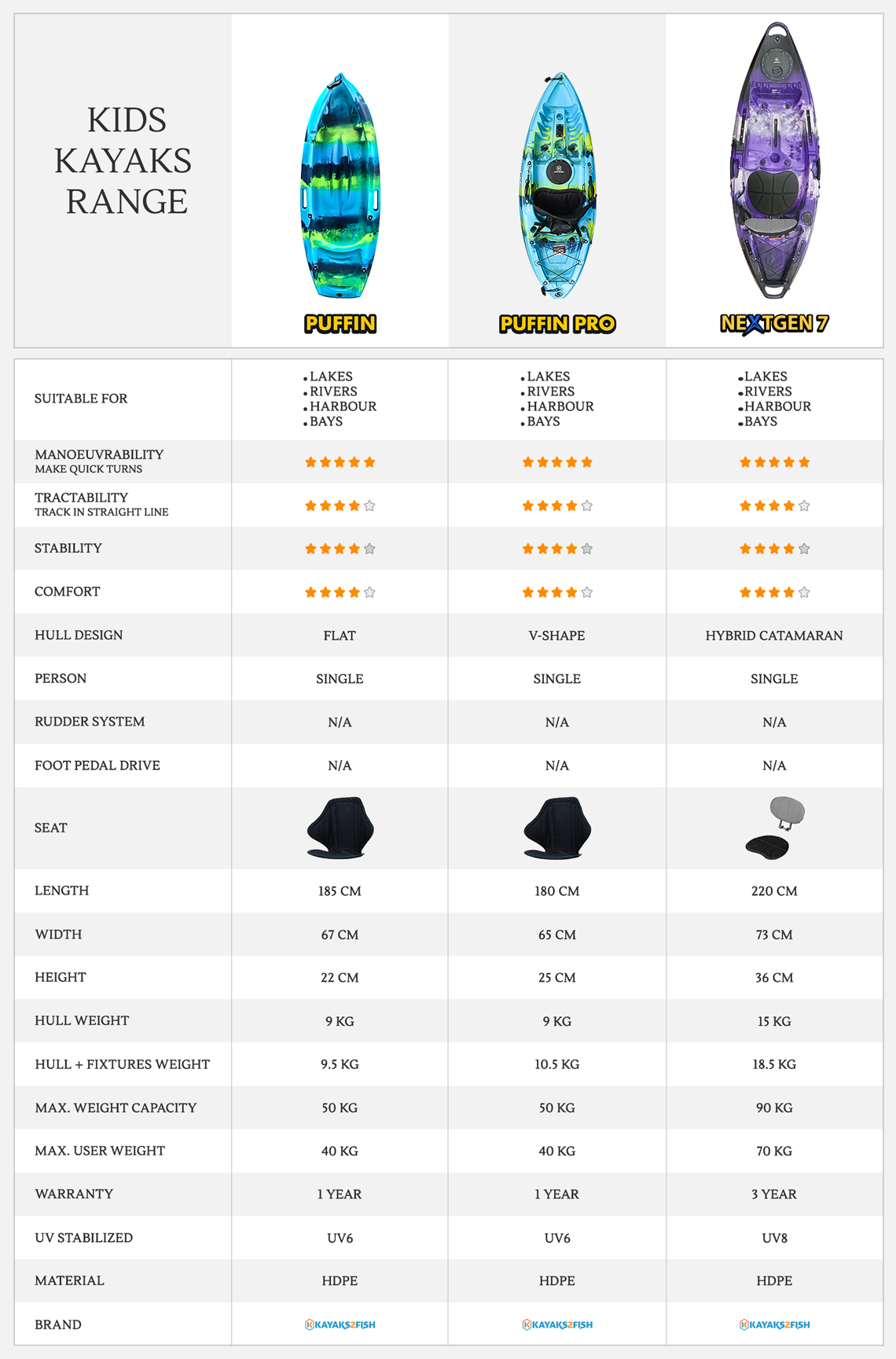 Customer Photos