Birnam 4285 Kayaks
Are you looking for fishing kayaks near Birnam? Great, your search ends here :) We offer free pickup from our Gold Coast Outlet or shipped to Birnam 4285 (for an extra cost) from our Gold Coast Single & Double Fishing Kayaks Outlet. We use imported plastic (from UK) and make the kayaks to with stand harsh Ausralian conditions. Since the start our focus has been to produce quality kayaks at reasonable prices. We make similar if not superior kayaks then big stores out there and offer them at price that most people can afford. Regardless don't take our word for it, read reviews from hundreds of happy customers below. And just so you know we also acccept Zippay and Aferpay.
Read More
Recent Reviews:
Absolutely loving my kayak! I have just relocated to an island and there is nothing finer than paddling around in total relaxation! The website was so easy to use and the pick up experience was awesome! The kayak was loaded for me which made it even easier! - Evie
Very happy with our new Triton Orca Tandem Kayak.We have fitted a 50lb thrust motor along with a Hook2 fish finder. The motor mount broke which I was able to repair however we were refunded the purchase price of the mount with no fuss. The kayak is very stable with 1 or 2 people. A great buy. - Scott Ritchie
I have bought three kayaks and these are an excellent product. Osprey is perfect, the Gen 10 is a little top heavy and rudder is a pain. I am a strong fellow and I have to pull my guts out to get it down , and doesn't flick right back anymore after 4 rides - it sits parallel. The kayak is excellent workmanship but it's not as stable in my opinion as the osprey. It sometimes feels like I could tip over , but on the calm goes along great. Maybe should have got the 9. Apparently the elite rudder is better. I will have to spend another $70 and hopefully it will be ok. - Phil Edwards
Were good to deal with, kept us up to date with the day the kayaks were arriving, sending out informative emails after picking up our kayaks. Next Gen 10 MKll are great, loads of features. Things we like about the kayak is 2 seating heights, no drain holes under the seat which is good, as you don't get water splashing up, also creates extra storage under the seat, place to lay fishing rod down in the rod grooves, footwell is clear no molded area which is more comfortable. Storage areas are much more user friendly than having multiple hatches especially when on the water. Only thing we did find was that when using the centre hatch when it's unclipped its loose and isn't fixed to the kayak. - Carleen Chapman
Love my 2 half seater kayak, we use all the time. Very friendly and helpful staff, would highly recommend them - Chantelle P.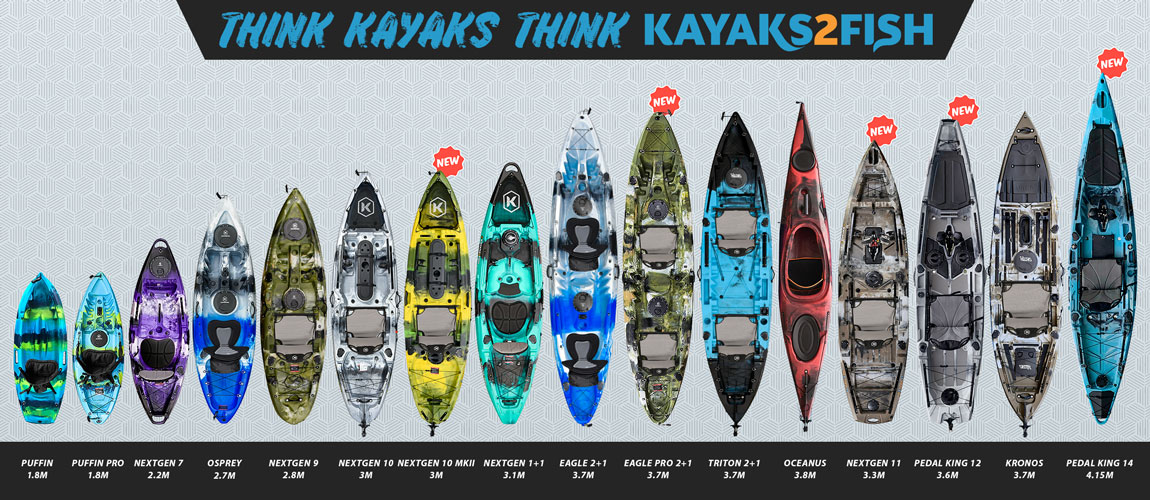 Feature Comparison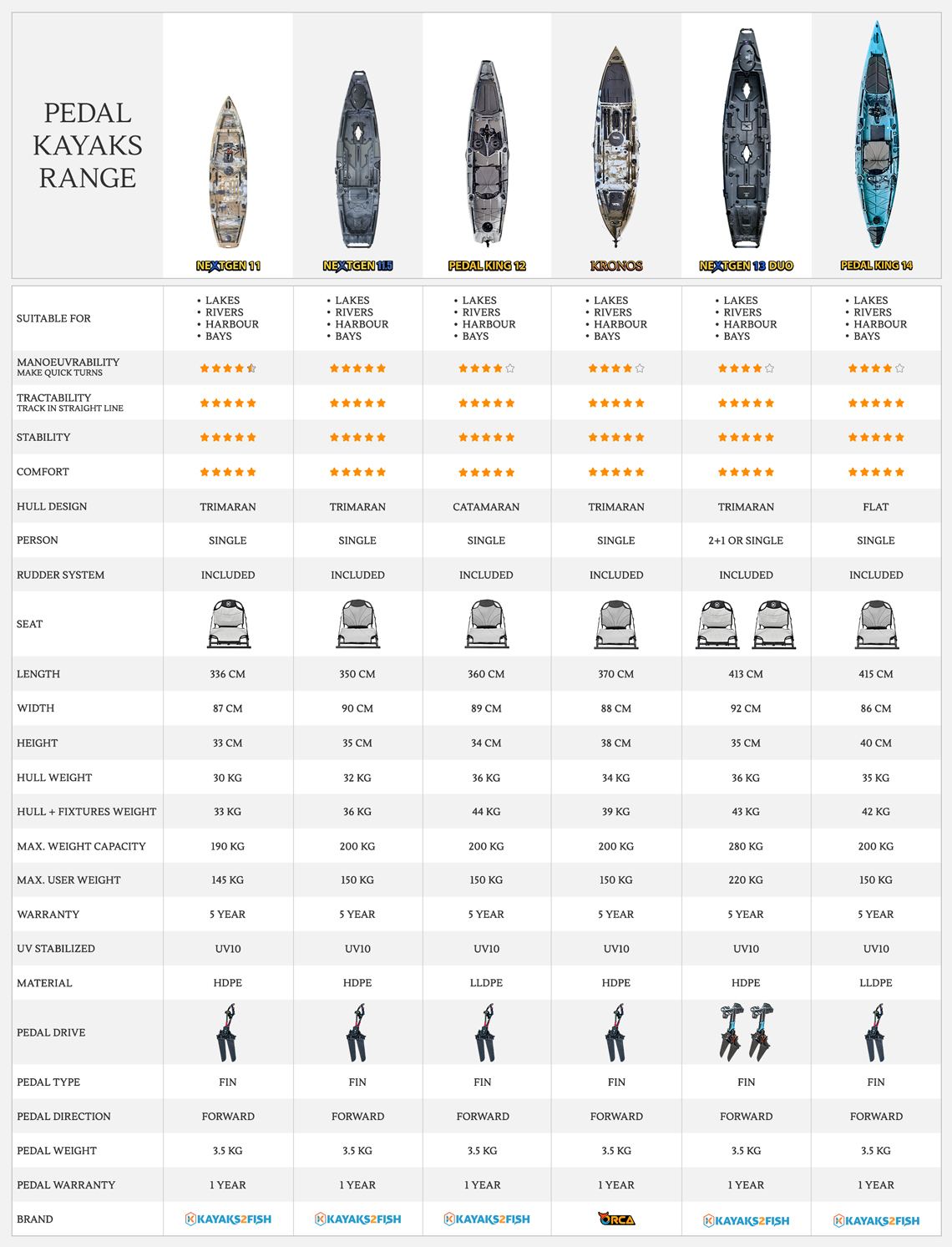 Feature Comparison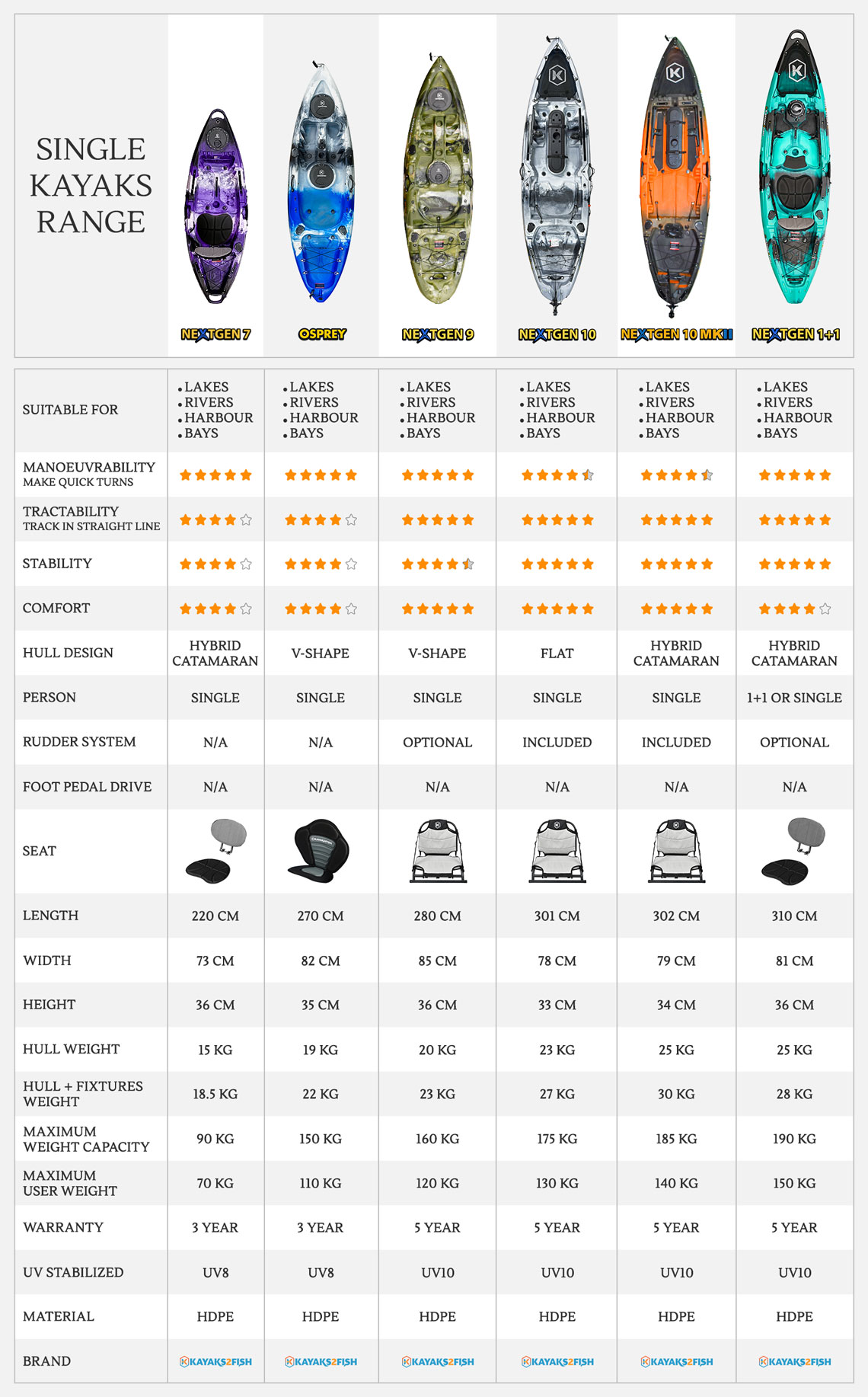 Feature Comparison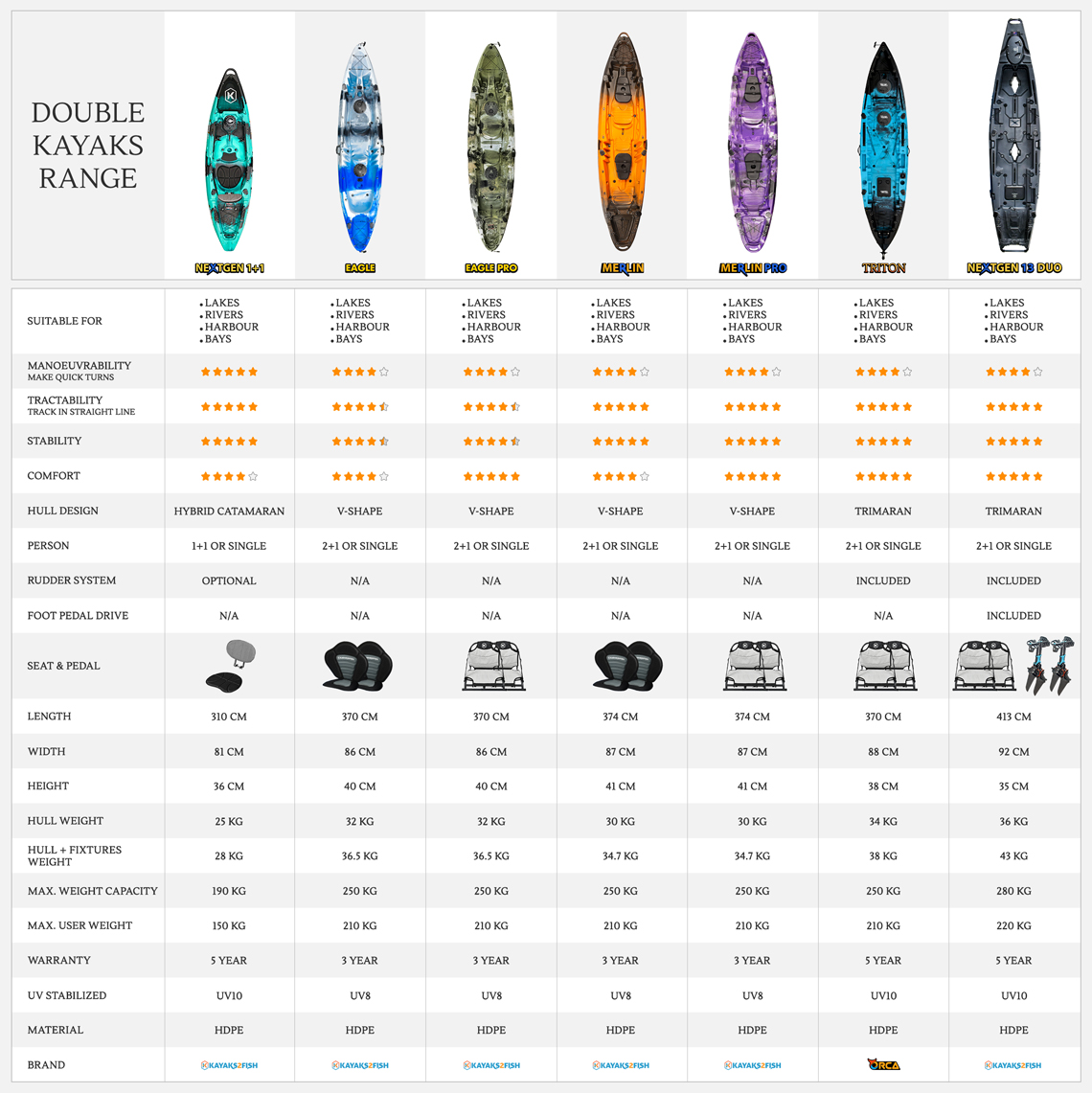 Feature Comparison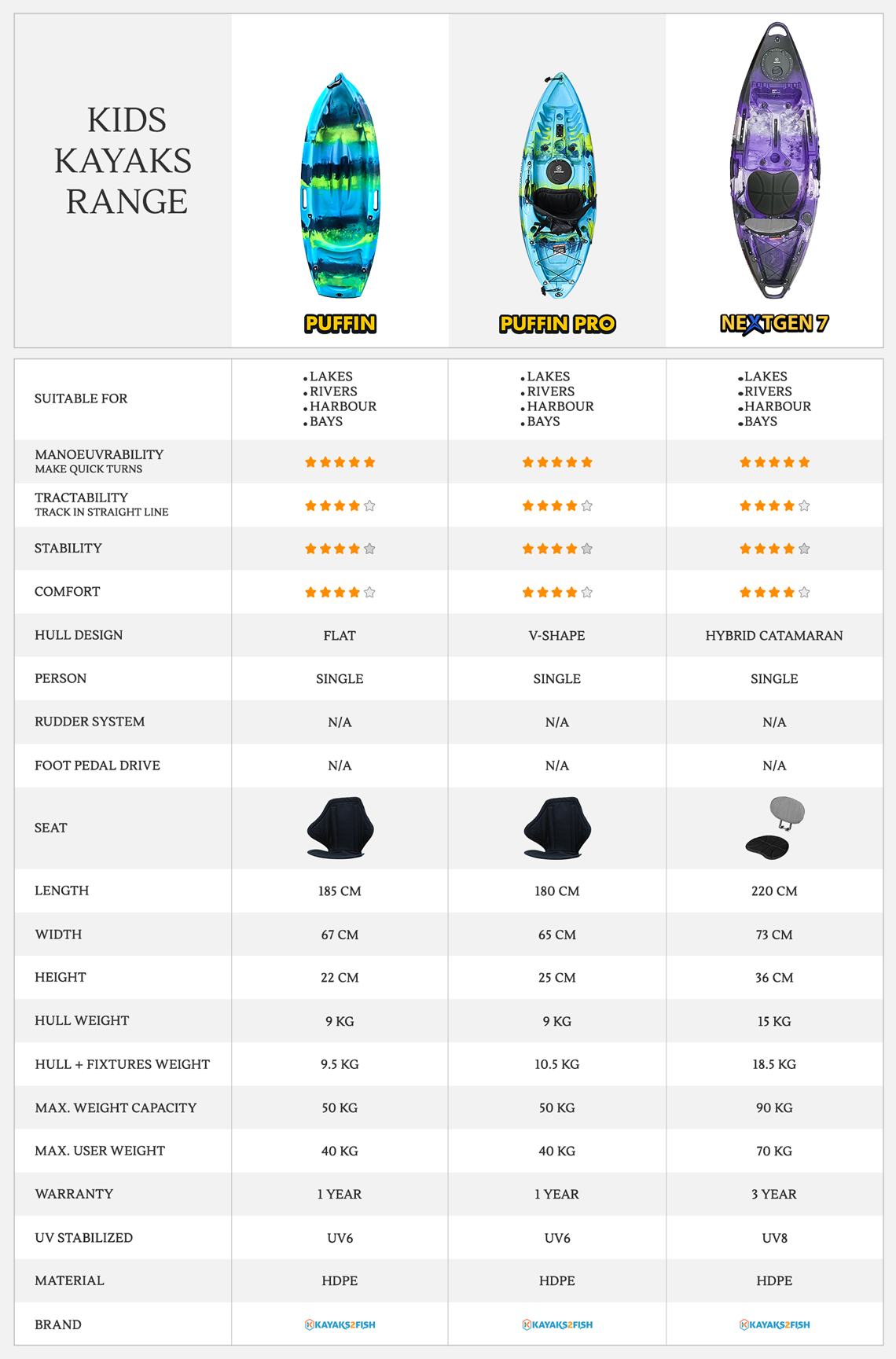 Customer Photos